Introduction of Horse Bronze Sculpture for Sale:
YouFine horse bronze sculpture for sale is so beautiful. Therefore, our bronze horse sculpture has won the favor of many customers. Especially YouFine horse bronze sculpture adopts traditional lost wax casting method. Therefore, our sculptures remain beautiful after a long time. Especially our artist uses silica sol technology, so there would be no white spots on the surface of the bronze horse. There is no doubt that this life-size and magical bronze horse sculpture is a piece of art and decoration with extremely high collection value.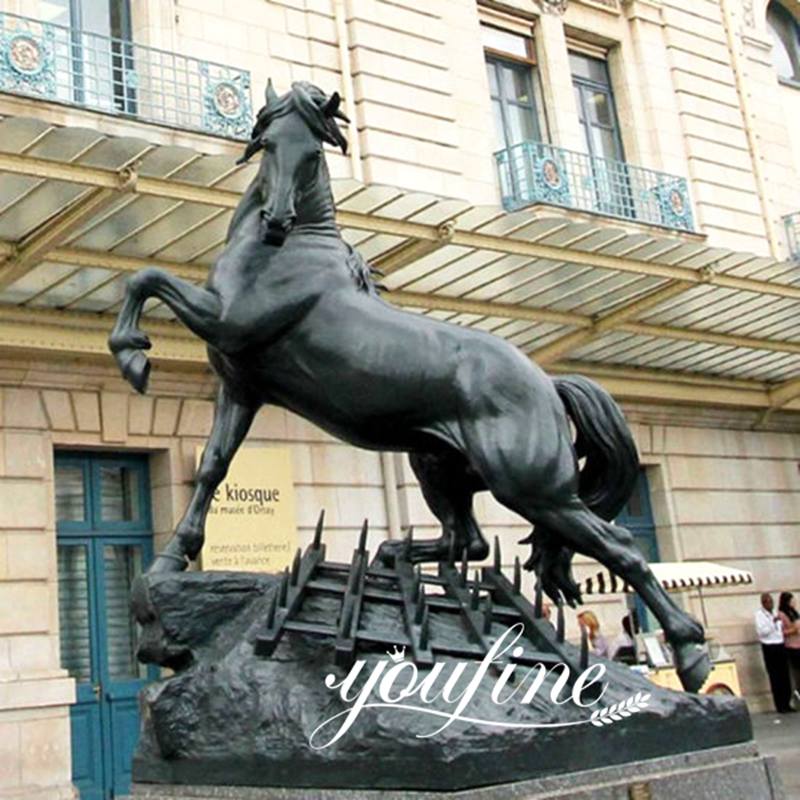 Exquisite Clay Model:
We all know that every bronze sculpture needs an exquisite clay model. Then YouFine, as a bronze horse foundry with decades of experience, we have a large number of excellent clay model artists. They are very skilled in sculpting clay models of horse sculptures. So YouFine horse bronze sculpture is very beautiful. Of course, for the horse statues that we have molds, we could save the time of making molds. Therefore, it could save you a clay model fee. And so the entire production process takes about one month. You could get an exquisite bronze horse sculpture in the fastest time.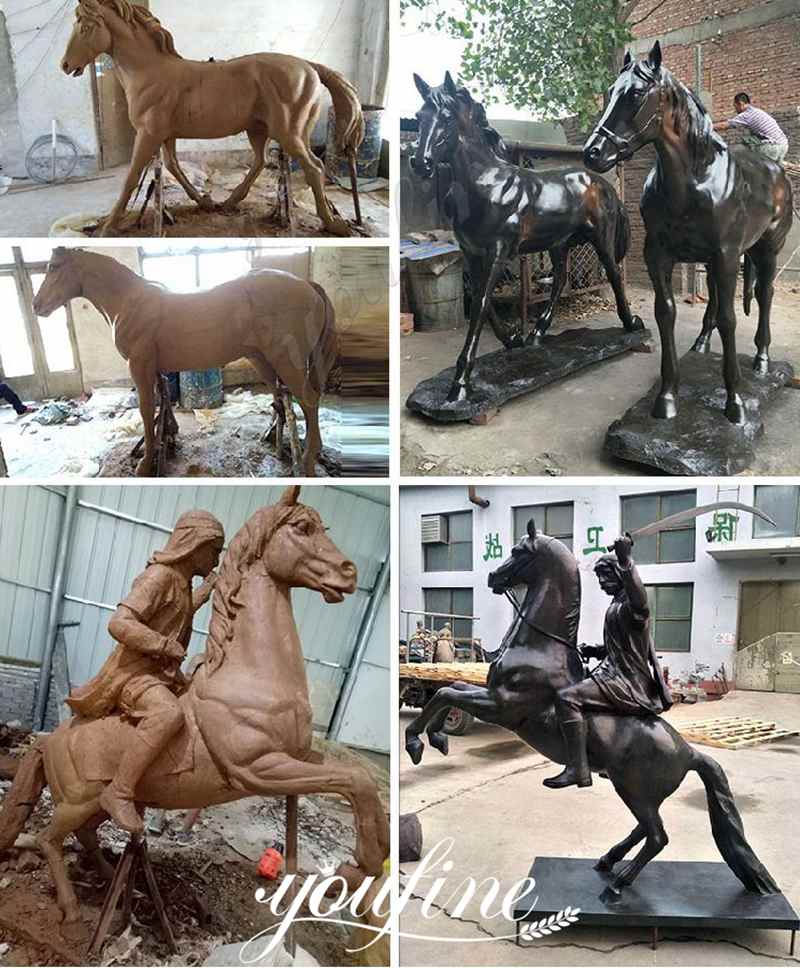 Strong Welding And Polishing:
When the bronze horse statue mold is cast, our artist needs to put each piece together. That is, they would weld all the bronze castings piece by piece. When the welding is completed, there would be some seams on the sculpture. Then our artist would polish the surface. In this way, the surface would become smooth and the seams would disappear. Therefore, our sculptures are not only exquisite but also very strong.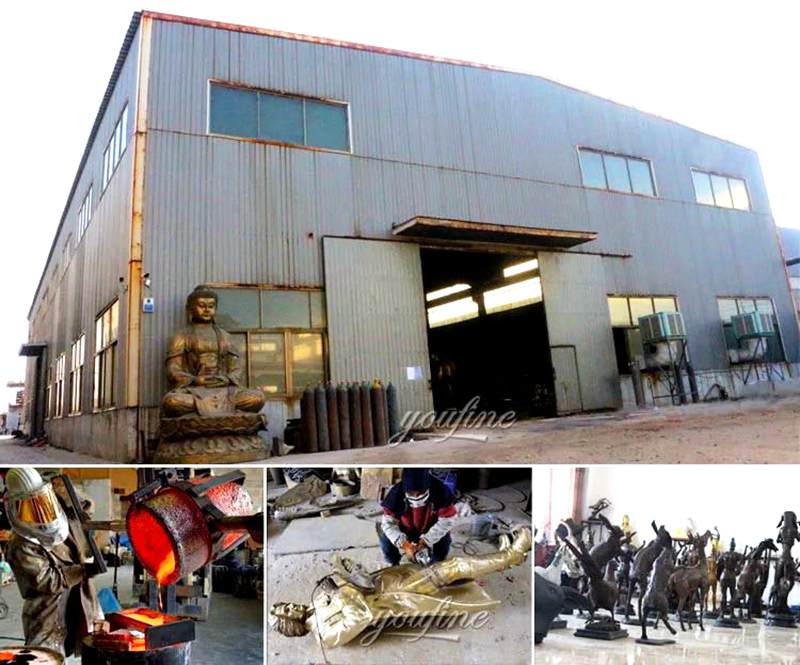 Participate in The Entire Casting Process:
Ordering a statue from YouFine would be a very special experience for you. Because most of the statues are custom-made. During the production process, YouFine would send you some photos. In this way, you would understand the entire production process and craftsmanship. This experience would make you more impressed with the horse sculpture.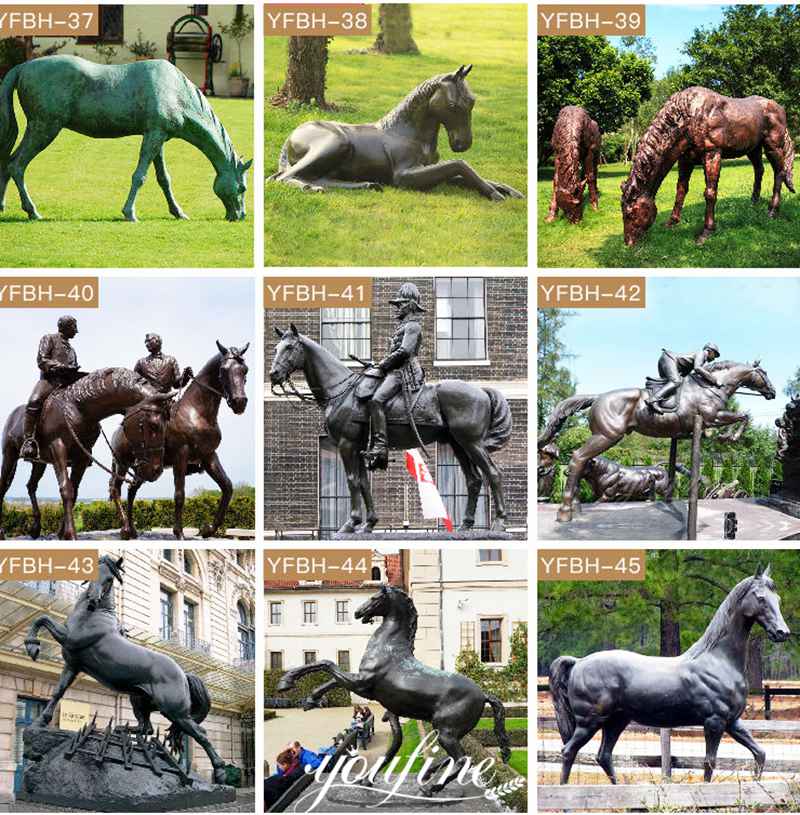 YouFine is a leading enterprise in the field of Chinese sculpture. If you are interested in this bronze horse sculpture, please contact us immediately. We could recommend some suitable and beautiful designs for you to choose from.