Bronze Sculpture Introduction:
When we saw this melancholy statue replica, a sense of sadness arises spontaneously. The artist used rough techniques to make this sculpture look scarred all over. His head and shoulders dropped down. Also, one shoulder is high and one shoulder is low.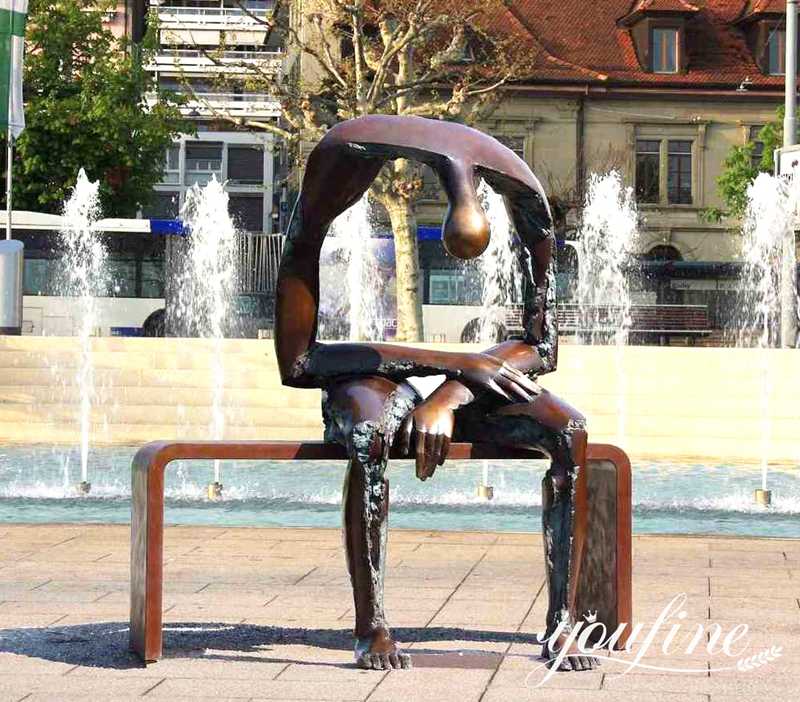 In addition, the sculpture's hands are crossed above the knees. The sculpture as a whole gives a sense of helplessness and grief. This is like when we encounter extremely sad things, it is really painful and unable to speak. YouFine could cast a realistic bronze melancholy sculpture for you.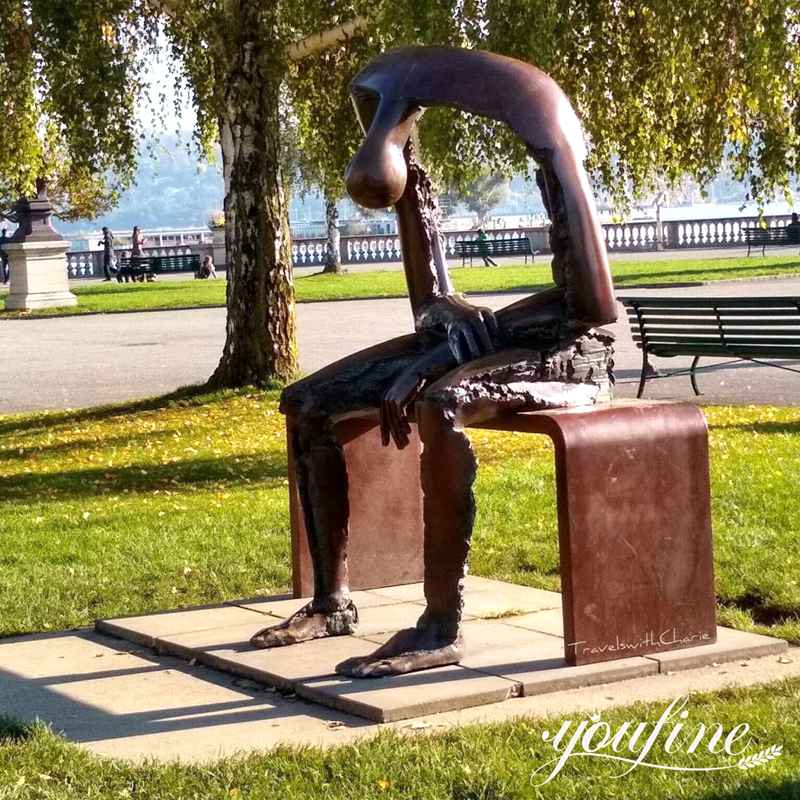 What is the Emptiness Statue?
The bronze emptiness statue is also known as the melancholy statue. Moreover, the personal dialectic between pain and happiness is demonstrated in the complexity and diversity of the emptiness statue. Albert Gyorgy's work is revered by many. And his sculptures are visionary art. We don't see any decoration in this outdoor sculpture of creative tension. Albert Gyorgy has created the purest artwork for us with vibrant alloys.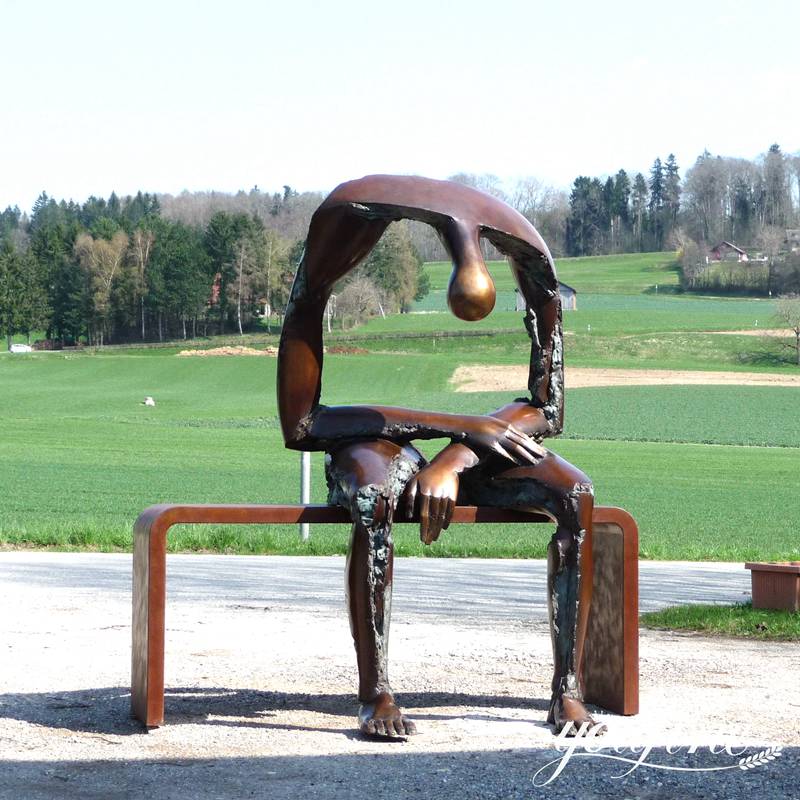 The work of Albert Gyorgy is a good illustration of the relationship between character and emotion. And the creation of the melancholy statues is a material and spiritual struggle.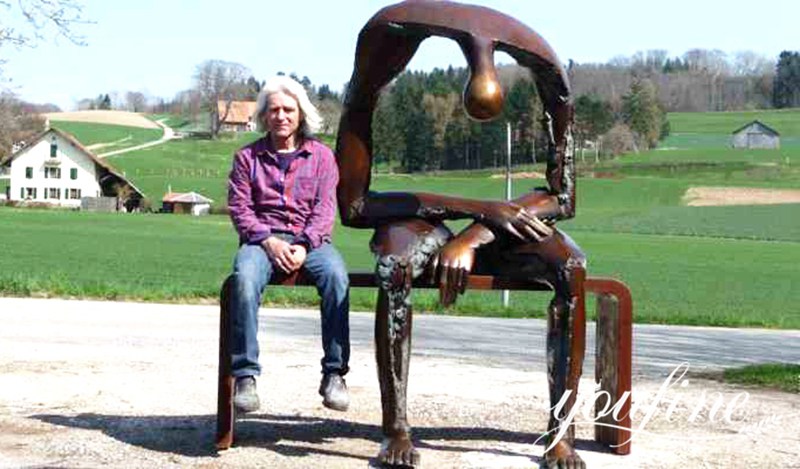 At times, we may seem as if we are continuing our lives as before. We may even have moments of joy and happiness. And, everything may look normal. But the emptiness of sculpture is something we all feel.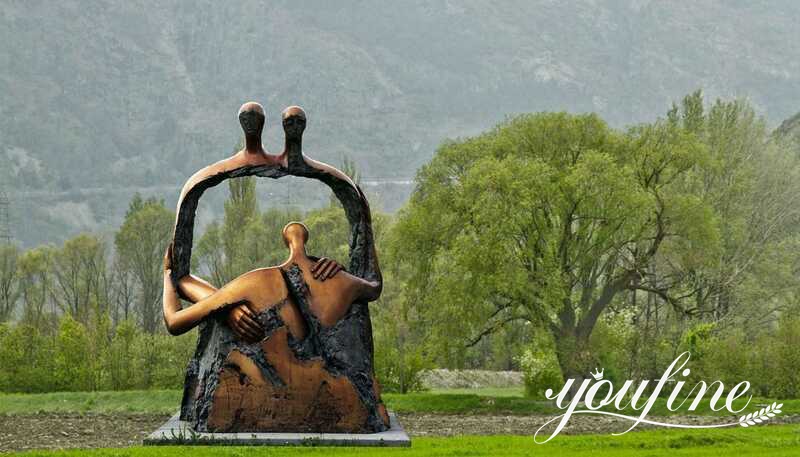 Where is Melancholy Gyorgy?
This bronze melancholy figure statue was created by Albert Gyorgy and is located in a small park on the promenade of Lake Geneva. There is a hole in the center of the sculpture's body. And, the hole would eventually heal along the jagged edges that remain.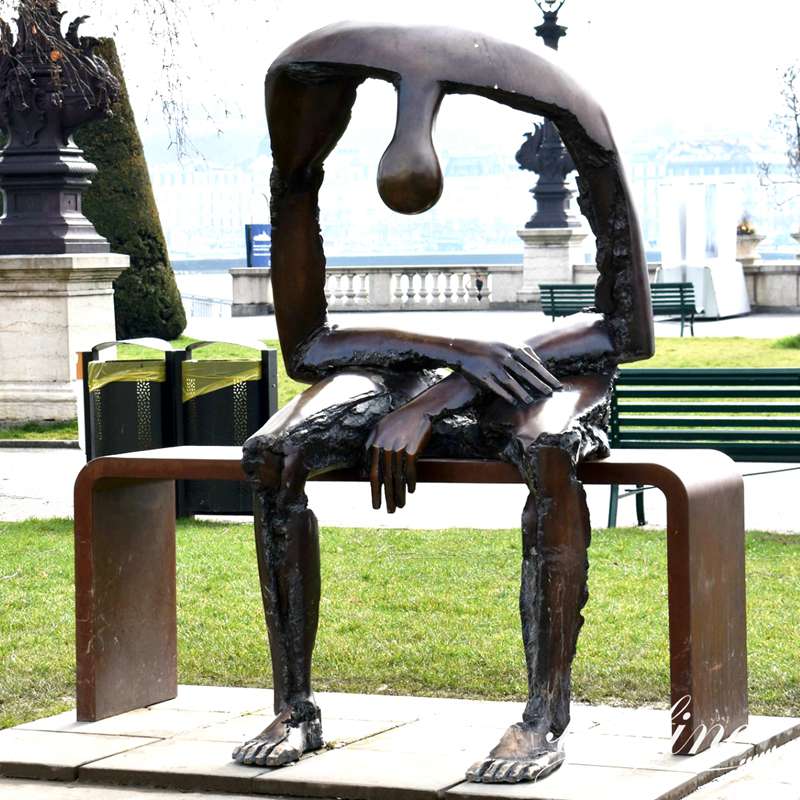 Traditional Lost Wax Method:
Artists at the YouFine factory use the traditional lost wax method to cast the status with holes. What we know best is that these particular traditional techniques have been around for five thousand years. There is no doubt that our artists have fully mastered this particular technique.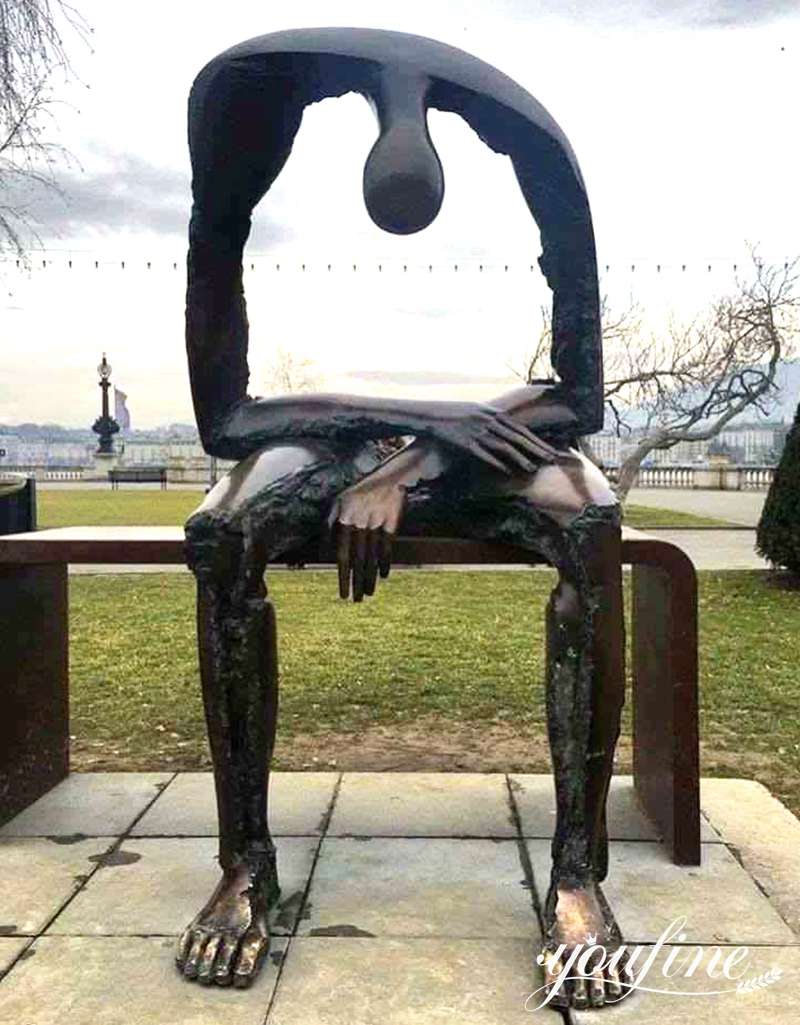 And, the artists at the YouFine factory have innovated this technological innovation. Among them, we use silica sol technology. This method helps ensure that the statue looks beautiful. Therefore, our sculptures have been used for a long time, and white spots would not appear on the surface of the sculptures. There is no doubt that YouFine's emptiness statue could have a long-term aesthetic.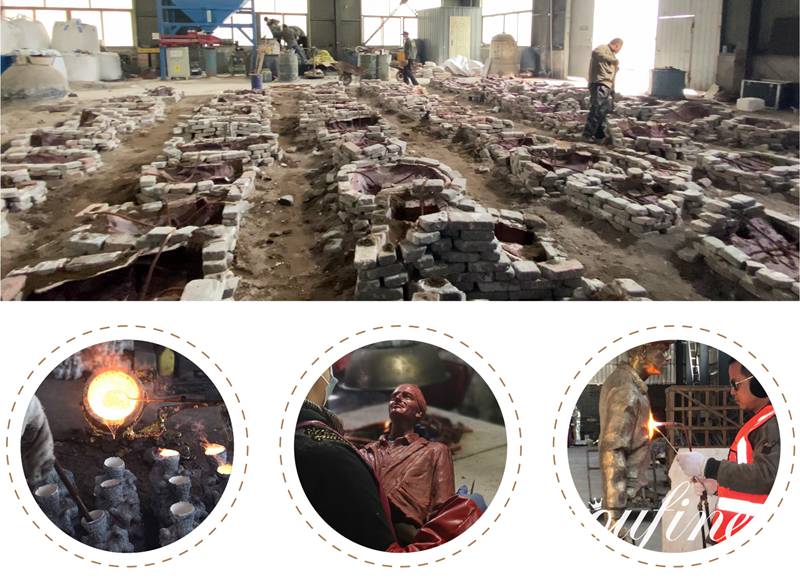 YouFine Safe Packaging:
The YouFine factory has been exporting bronze garden sculptures in large quantities for almost 40 years. There is no doubt that we now have rich experience in foreign trade. Besides, we have professional packing and shipping personnel. Therefore, our packaging is very safe. First, we wrap the entire body of the melancholy statue replica in soft foam. Then, on the outside of the sculpture, we used a 3cm backboard wooden box to fix the statue. Finally, when it comes to the contact between the statue and the wooden box, we also thickened the soft foam. Without a doubt, you would get a perfect life-size Albert Gyorgy sculpture.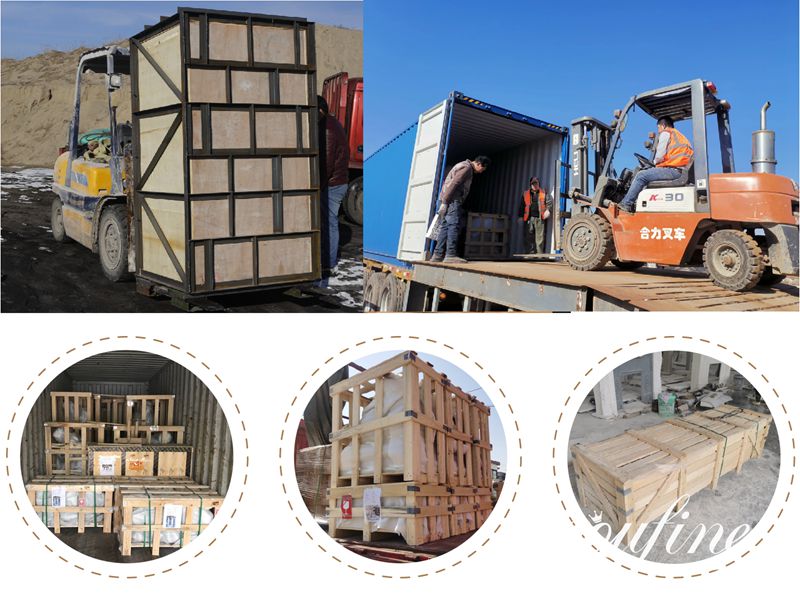 If you want this bronze sculpture full of sadness, please contact us today. YouFine Factory would definitely be able to provide you with the most realistic melancholy statue.