Introduction of The Diver Sculpture:
The Golden Mean is a diver sculpture crafted in bronze of a male diver, his cap featuring gold leaf detail. The choice of a black and naturally bronzing patina, as opposed to a realistic finish, is the usual hallmark of the artist. Also, it was made purposefully so that the sports sculpture creates a silhouette at varied times of the day. And it is a majestic tribute to the beauty of the athlete, a bow to the Greek classical works of the past. Perfectly balanced and stalwart, it stands here, on Peekskill Riverfront Green, as a beacon to human ambition and artistic accomplishment.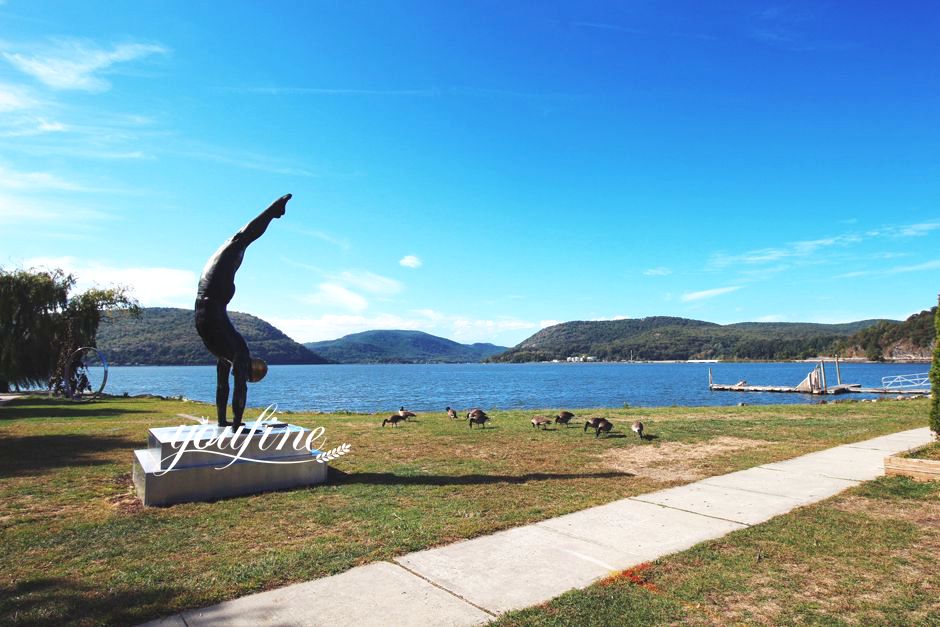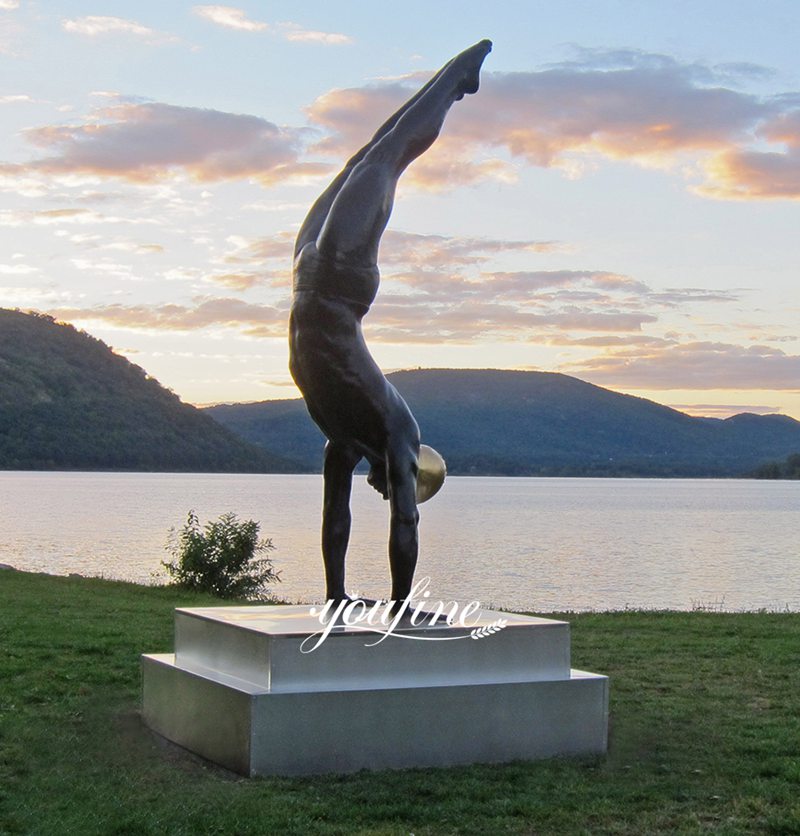 Installation of the Bronze Male Diver Sculpture:
Weighing 1500 pounds, the bronze diver sculpture had a specially crafted steel base for support. Under the supervision of members of the Department of Parks and the Department of Public Works, a backhoe was brought in to dig a deep pit into the ground to house the base. Though created based on measurements given to the fabricator. Then, the base had to nevertheless be refined and retooled in situ to hold the diver securely in place.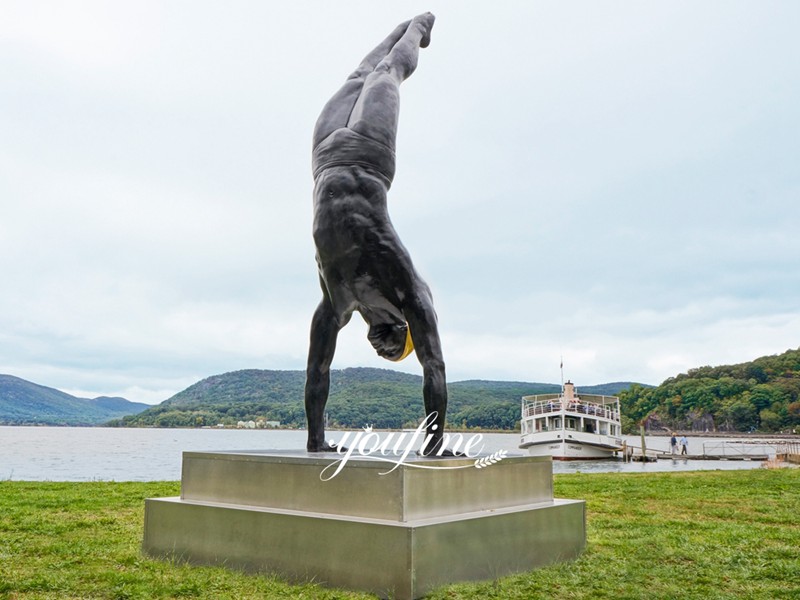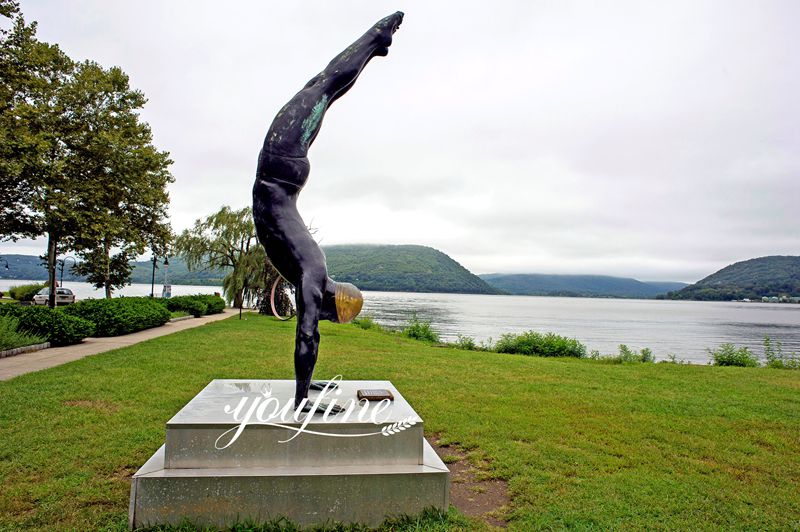 Become a Representative sculpture:
The 'Golden Mean', visible to travelers on Metro-North, quickly became an icon on the waterfront. Of course, there are many hikers and visitors at all times of the year shooting and posting selfies and photos. Though installed as part of Peekskill Project V, an art festival whose installations are often temporary. Through the efforts of HVMOCA and the generosity of the artist, the work was made affordable for purchase by the city.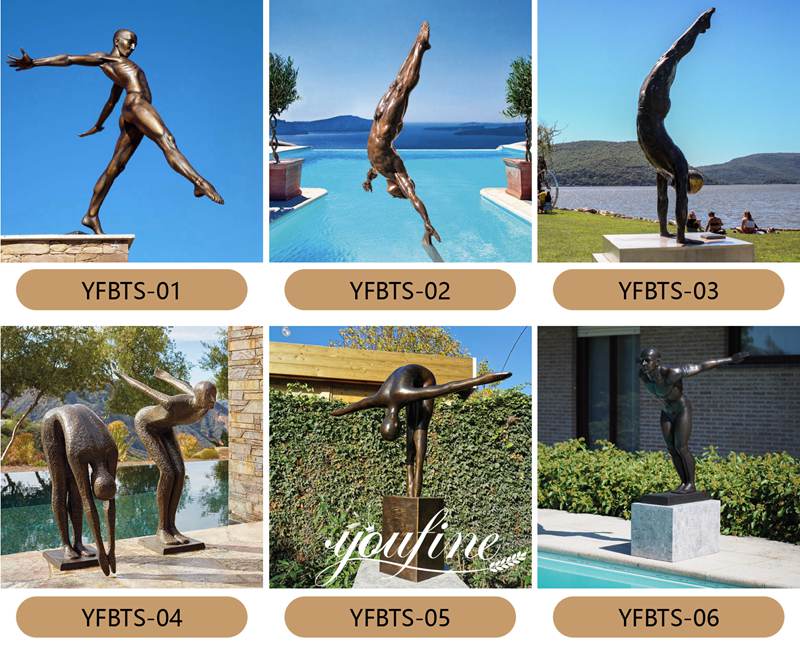 The Giant Bronze Male Diver Sculpture is so attractive and meaningful! If you think your yard is too monotonous, it's a nice choice for you! We support custom and could make the statue the size you want. If you are interested in it, do not hesitate to contact us!