Introduction to Abstract Bronze Figures:
Tides, a composition of three abstract bronze figures resembling a family. The mother, father, and child who would forever gaze off toward the mighty sea. Emil sculpted the patterns directly with steel, foam, and plaster at his studio in Beacon. Polich Tallix made sand molds of each figure and cast them in bronze. The bronzes were assembled and finished followed by the application of an opaque black patina.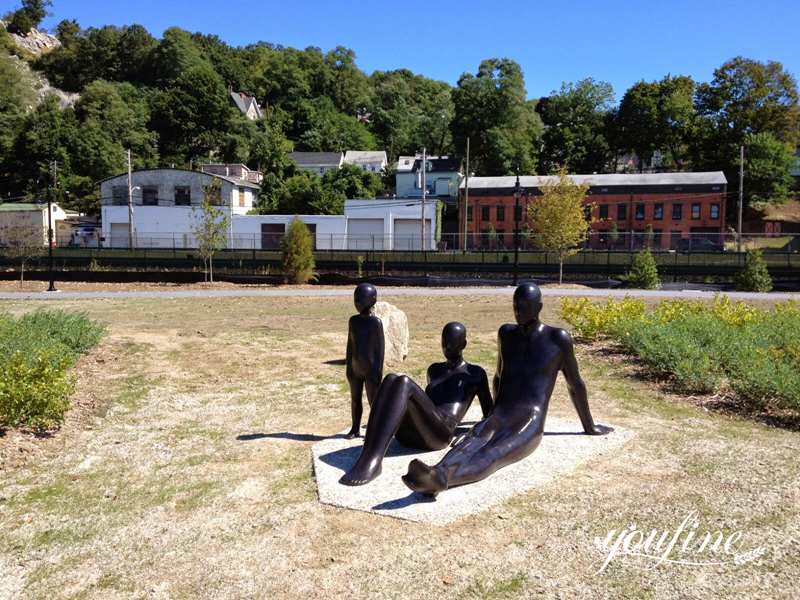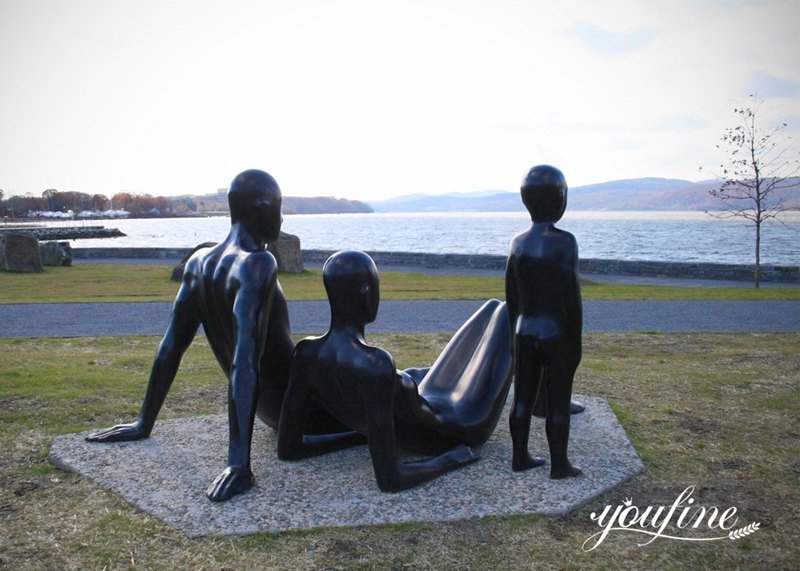 Spirit of the Family Sculpture:
The Bronze family watching sea sculpture is visible to people who live around and travel around for many years to come. Tides represent the spirit of eternal relaxation and enjoyment of two things that are dear to us. Family and loved ones, and communion with the world we live in.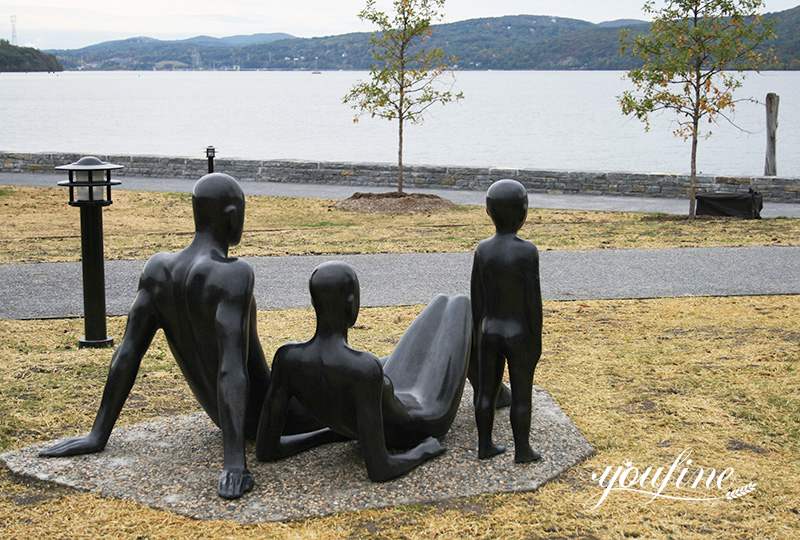 Their softened details bring to mind subtle aquatic forms — waves, ripples, reflections. So, they might find it in the Hudson River on a calm day. Then, the smooth surfaces transport the abstract bronze figures through a timeless doorway into another dimension inviting the viewer. And people would join them in a place of ease and contentment, forever observing the ebb and flow of the waters before us.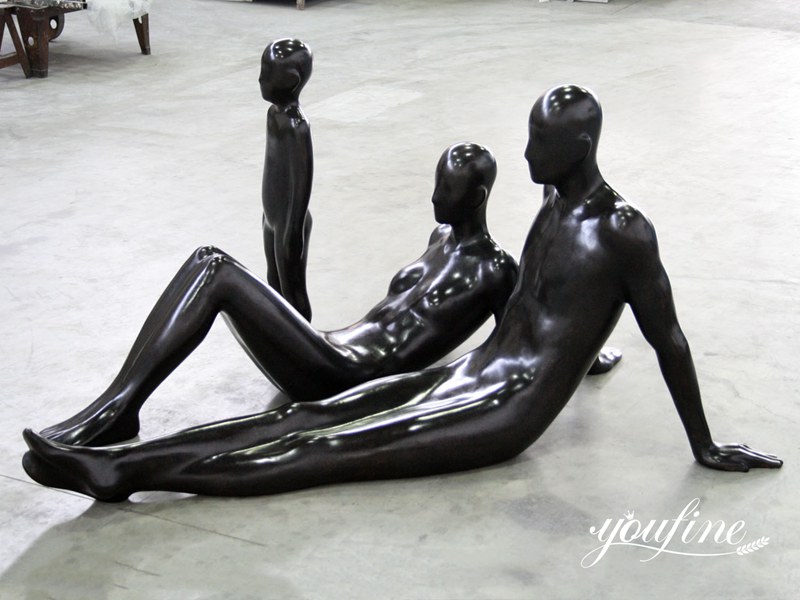 The Features of the Alzamora's Works:
Alzamora harnesses a wide range of materials and techniques to deliver unexpected interpretations of the sculpted human figure. Therefore, he often distorts, elongates, deconstructs, or encases his forms, which reveal emotional and physical situations. His keen interest in the physical properties of his materials, combined with his hands-on approach, allows his process to immediately inform the viewer through aesthetic and conceptual storytelling. And, the characteristics of his works are vividly displayed on the bronze figure statue.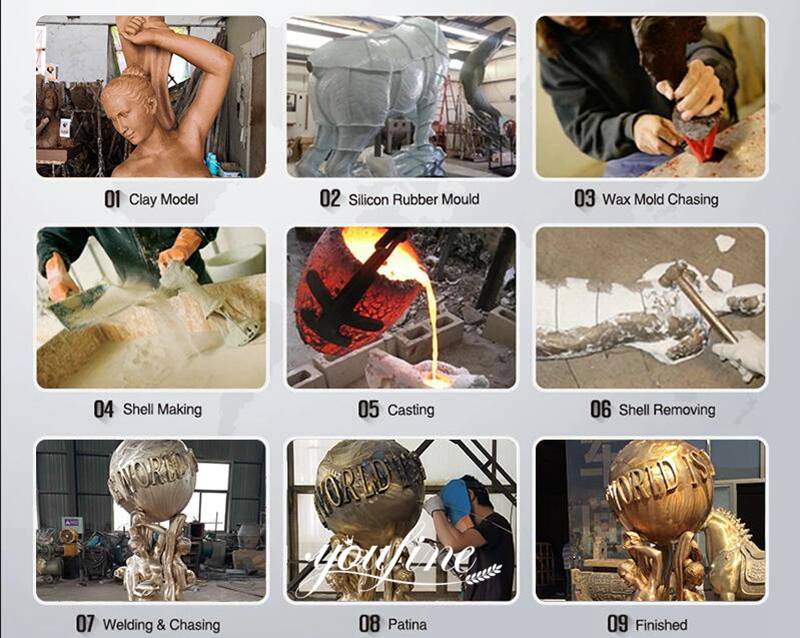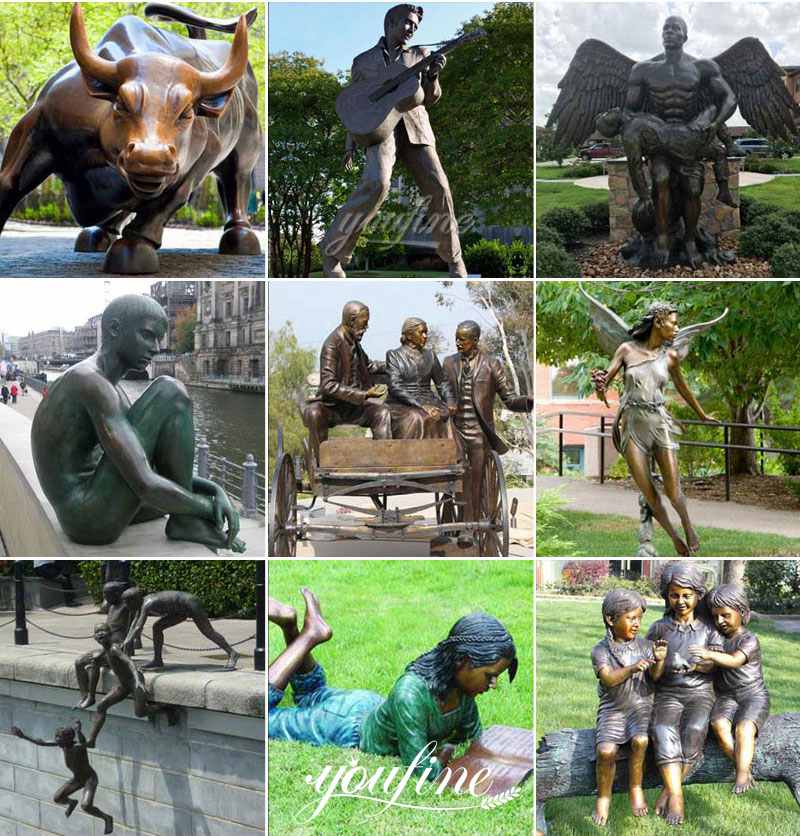 Looking at the Tides Sculpture, you would feel very peaceful and warm. It's very suitable for to place in your garden or by your pond. If you also like the famous statue, please do not hesitate to contact us! I'm sure we won't let you down.