Introduction of This Bull Statue:
This is a big guy! This large bronze wall street bull statue lowered his head as if to graze for sale. However, the tail lets you know that the bull has been absorbed. Our large bronze bull is very beautiful and suitable to put in any public space. We use the traditional and ancient "lost wax process". And at the same time, we use high-quality metal materials, with bronze metal materials content of more than 80%.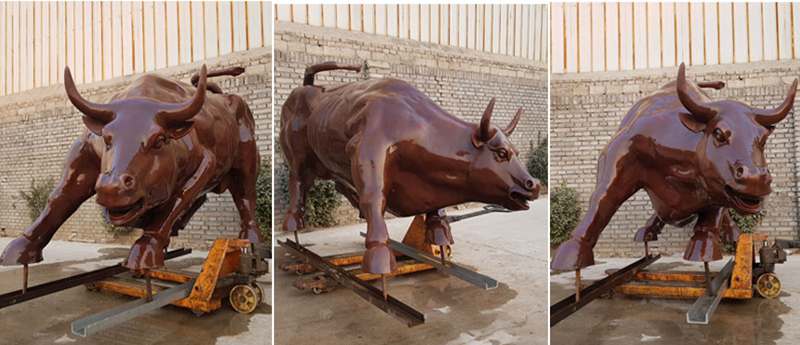 Why do People Like Bull Statues?
The outdoor bronze bull statue is a visual representation of the New York Stock Exchange in downtown Manhattan. He is also a symbol of financial strength and success. Last but not least, it is also the original street artwork of New York. Today, the Wall Street Bull is one of the most famous bronze statues in the world. As a symbol of economic prosperity, the wall street bull is also known as the "charging bull" or "bowling green bull". Symbolizing the rise in interest rates on the stock exchange, and is therefore considered a powerful symbol of luck.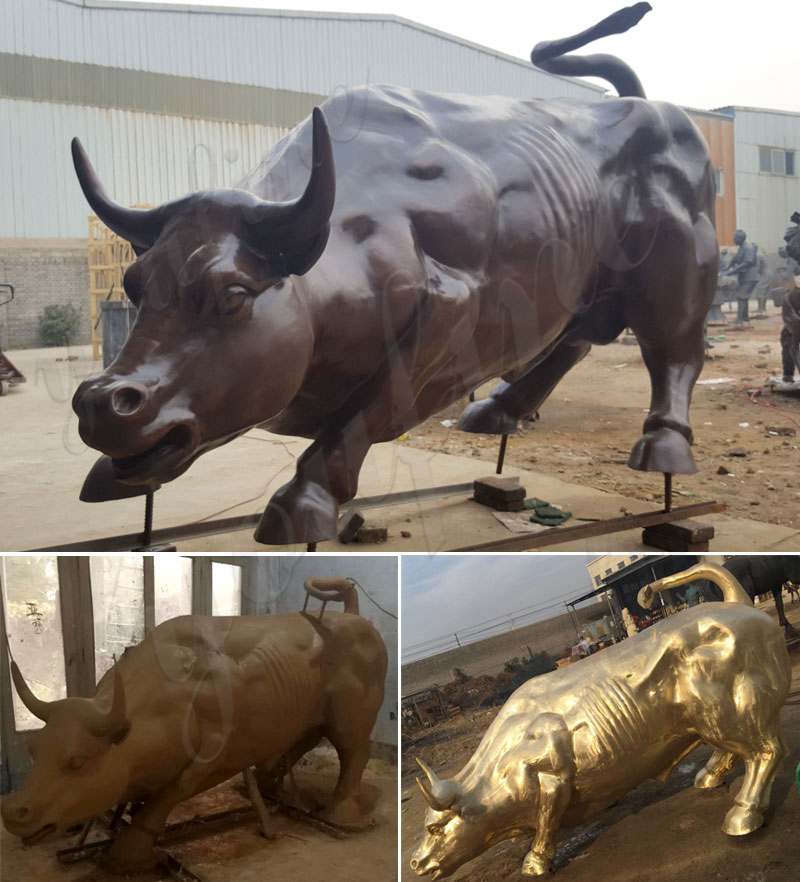 How We Cast the Bull Statues?
1. Firstly, in order to make the large bronze bull statue more vivid and lifelike, our clay mold masters must make the 1:1 clay mold.
2. Second, our professional bronze masters should do the wax mold from the clay mold.
3. Thirdly, masters need to do the bronze casting according to the existing wax mold.
4. Next, do the surface treatment and colors according to our customer's requirements.
5. Finally, after the statue is finished, we would send the finished pictures for clients' final checking.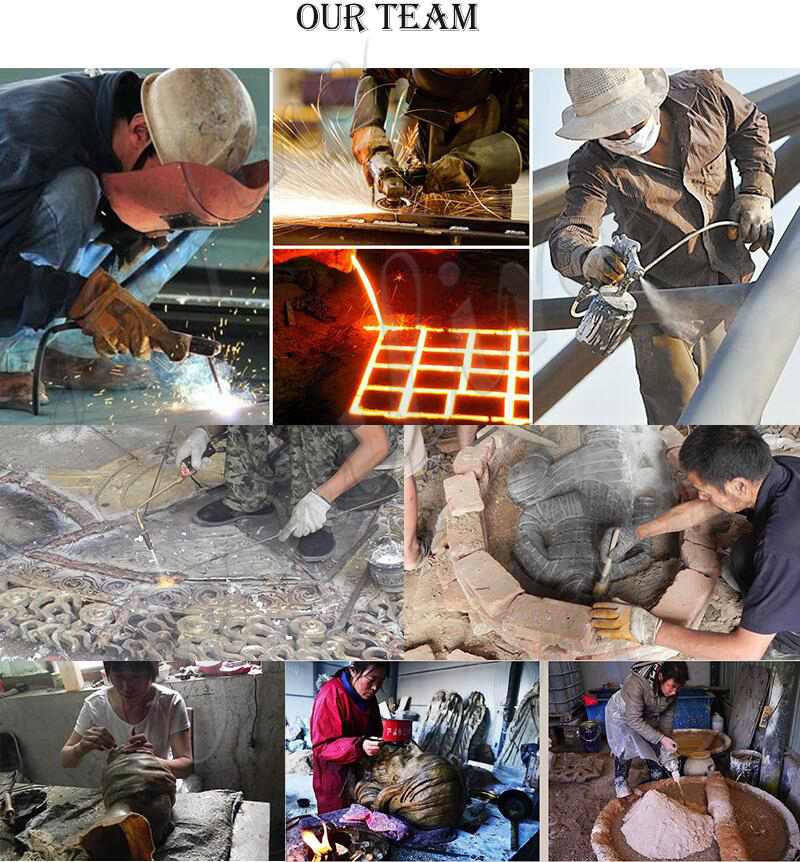 Using the Lost Wax Method:
Our artists chose the traditional lost wax method to cast the bronze bull statue for sale. And, our artists have improved this method. Among them, in the casting process, our artists use silica sol technology. Therefore, after a long time, there would be no white spots on the surface of our sculptures. Because, as soon as the white speckled sculpture appears, cracks appear. Without a doubt, the sculpture could no longer be used. But buy a bull sculpture at YouFine and you would get a bronze bull sculpture that you are satisfied with.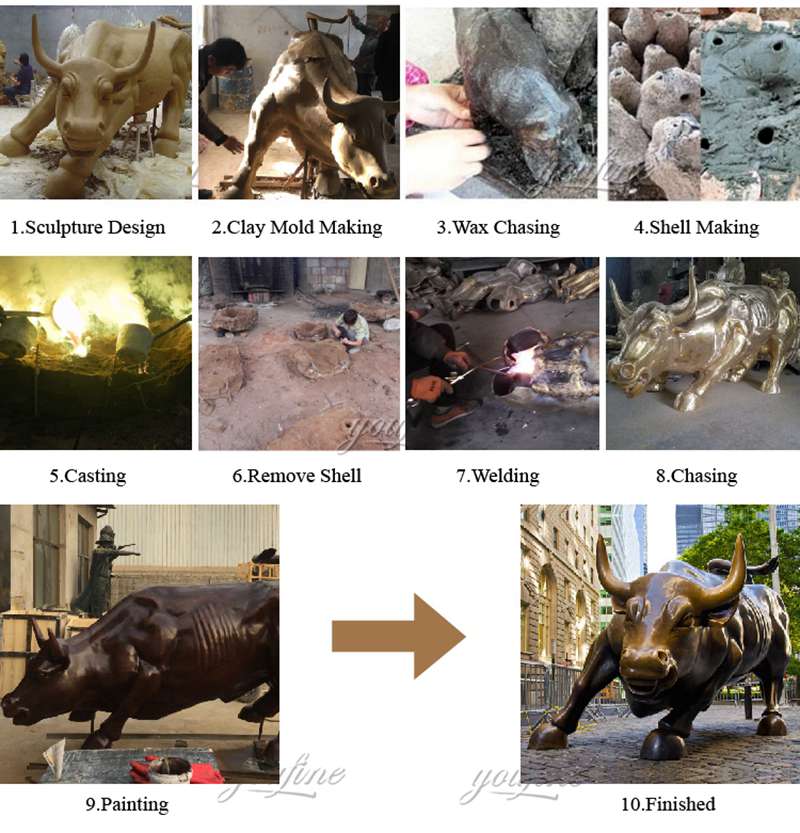 More Designs of Bronze Bull:
With YouFine Art Sculpture, we have the best bronze sculptors in the industry in Quyang County, China. We could make a series of bronze animal sculptures, and our designs of bronze bull sculptures are also diverse. As well as, we could accept custom services, whether the style, size, or color. Our sculptures create beautiful views of the office entrance and public areas.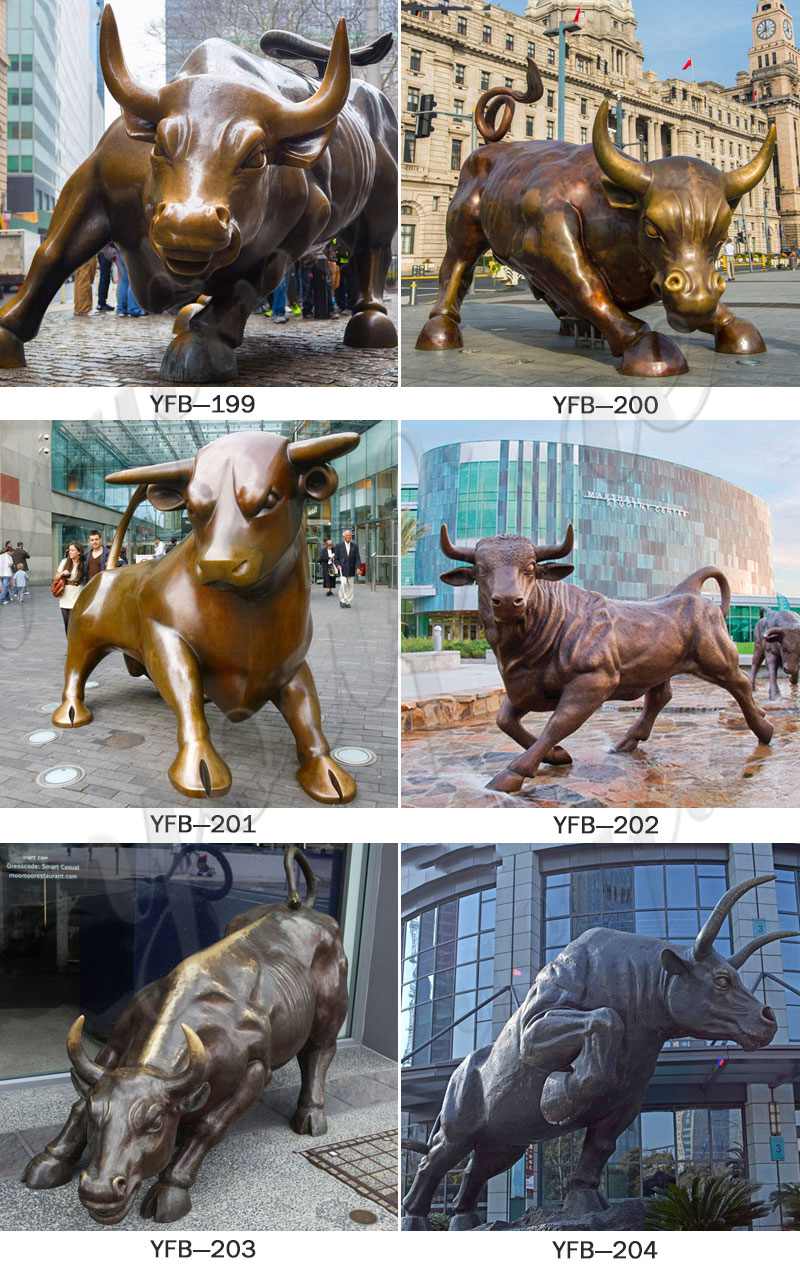 For any other information about our bronze animal statues. Please send us the e-mail (sales@you-fine.com), call us (+86 13938480725), or leave a message on our website, our professional and friendly sales staff would reply to you within 24 hours.