Golden Bronze Pioneer Bull Statue Detail:
This large bronze pioneer bull statue must become an outstanding animal design work. We would use high-quality metal raw materials to make this sculpture, and the pure bronze content would reach over 85%. In addition, the golden appearance gives people a different visual effect, which is very special and beautiful. Placing in any outdoor space would be very noticeable and become a focal point.
The design of this golden bronze pioneer bull statue is very classic, and his name is called pioneering bull. You could clearly observe that the light and charming bull's head and his horns are facing downwards. And are about to touch the ground. His four hooves are all on the ground. The first two are moving forward, and the rear two are pushing hard backward. It seems that this bull wants to use all his energy to open up the land. So its name comes from this.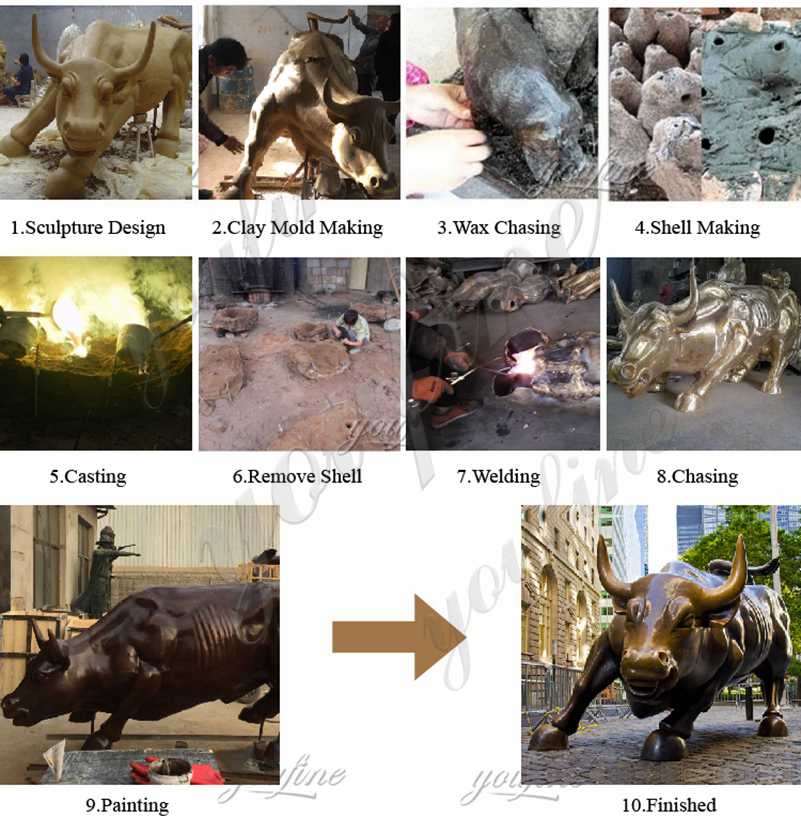 Our Technology: Lost Wax Method
Our large garden bronze pioneer bull statue would use the traditional and ancient lost wax method to make this sculpture. This is one of the most primitive casting methods to make the bronze sculpture. Through our factory's continuous improvement and promotion of the lost wax method, our sculptures are also more realistic and high-quality. This would ensure that our high-quality and solid bronze sculptures could be used outdoors for hundreds of years without any quality problems.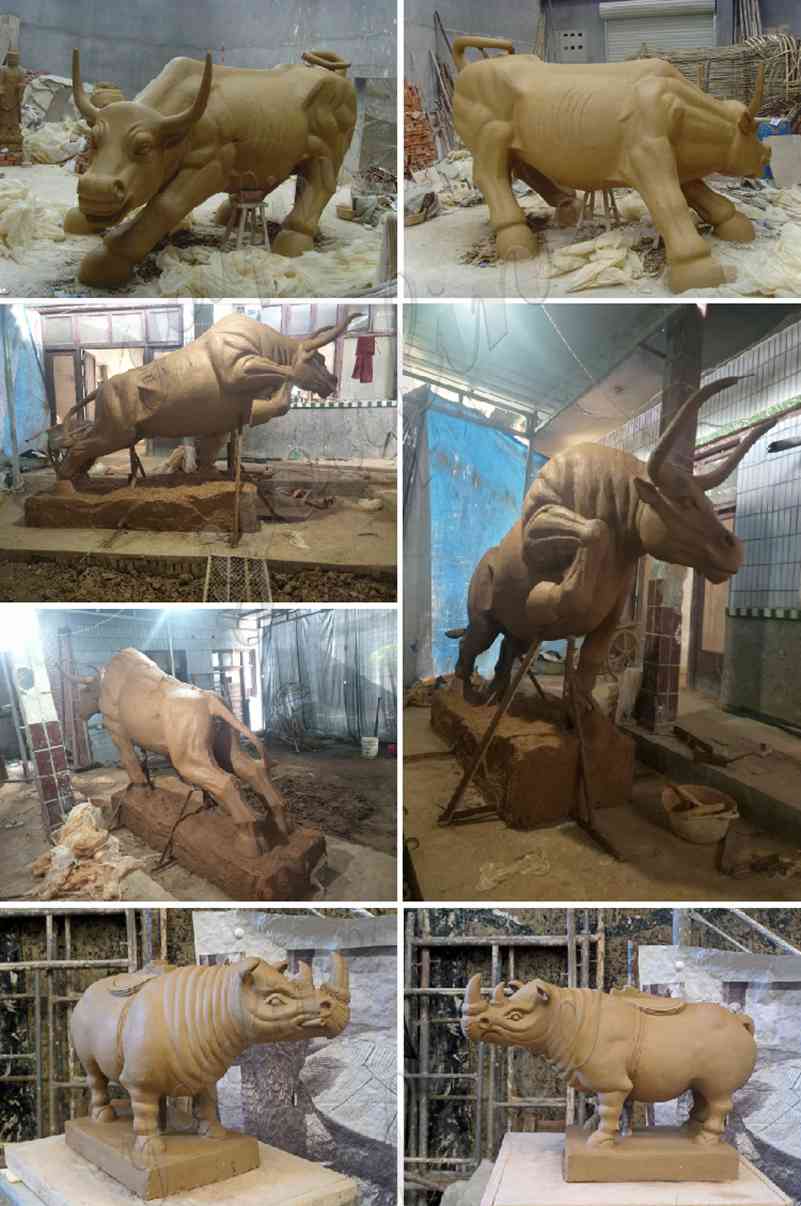 Where Could This Bull Statue Place?
This beautiful and charming large bronze pioneer bull statue could place in any outdoor place. This includes any development, office building, public place, city street. There are also private villas, manors, schools, parks, memorials, etc. Our high-quality bronze sculptures could ensure that there are no quality problems for many years of outdoor use. And as time goes on, the bronze sculpture would become more natural.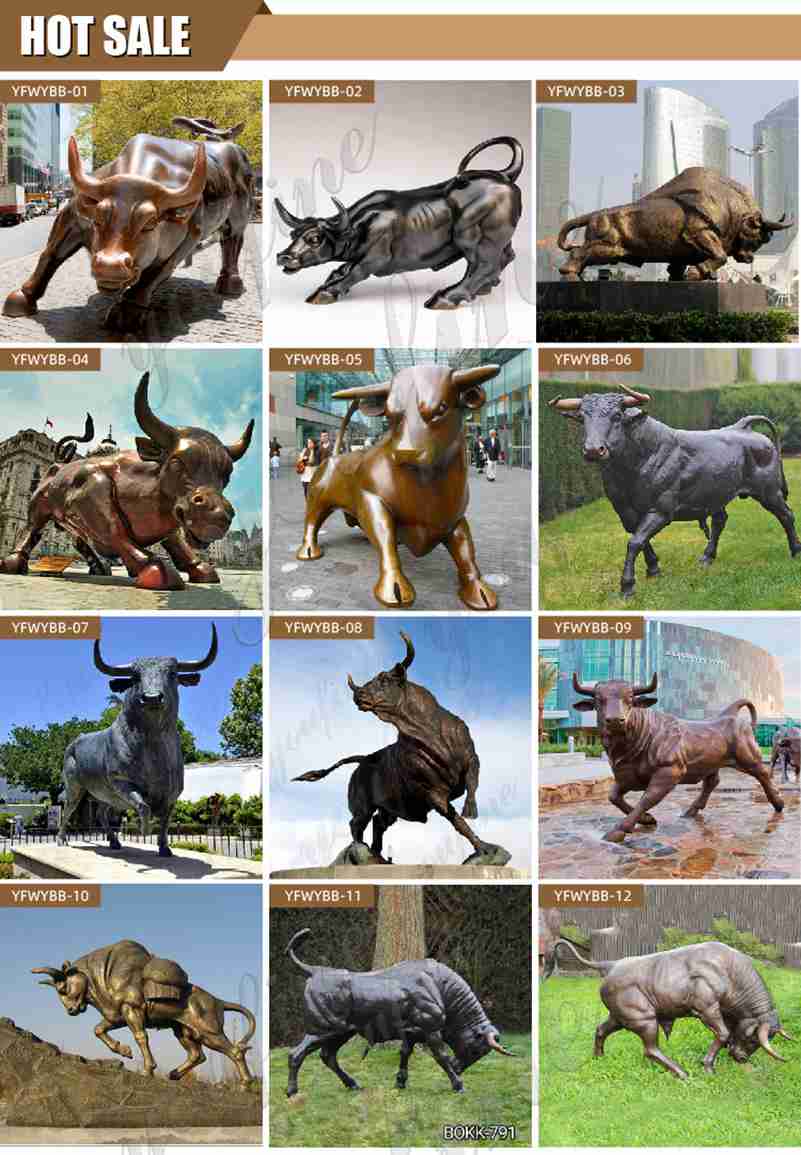 So if you are looking for a high-quality large garden bronze bull statue, please do not hesitate to contact us anytime. We would provide you with detailed product information in the shortest possible time.