A life-size deer statue for sale has always been a favorite work of art. YouFine, like a deer sculpture foundry with 39 years of experience, our artists could cast many realistic bronze deer sculptures for you. We have various styles of deer for everyone to choose from. If you are interested in this deer, please contact us immediately.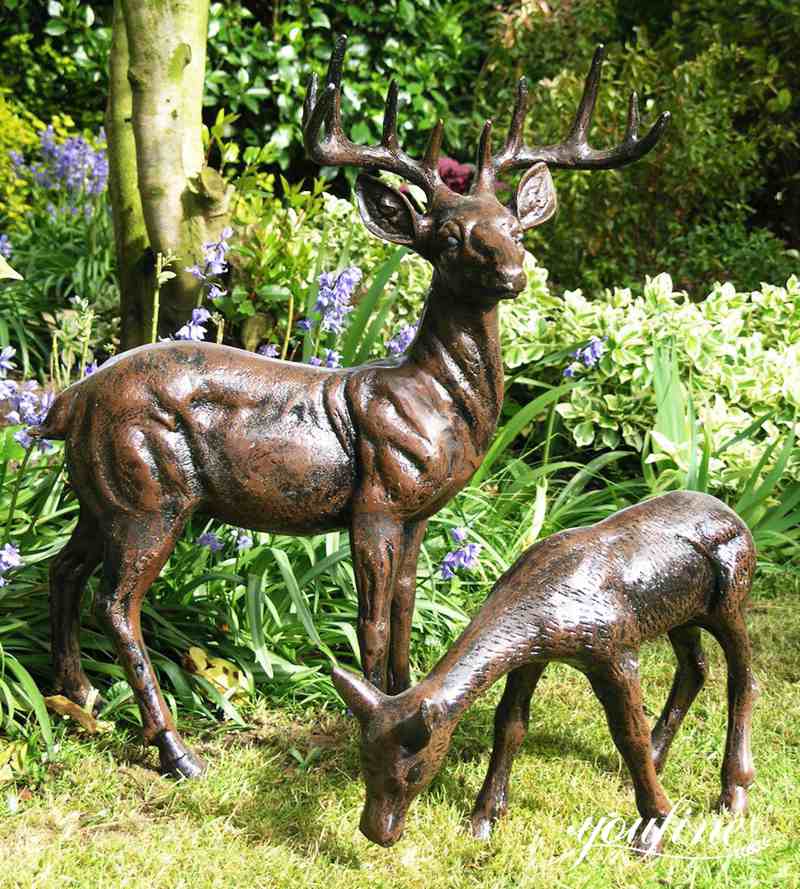 Life-size Deer Statue for Sale Introduction:
The life-size deer statue for sale is a very popular indoor and outdoor decoration. Whether you want to decorate a public garden or a villa courtyard, YouFine life-size bronze deer could meet your needs. Our artist is very good at casting bronze moose sculptures for sale. Moreover, they are engaged in the casting of bronze deer sculptures all year round. Therefore, after day-to-day training, we artists have a good understanding of the structure of bronze stag sculpture. There is no doubt that whether you are looking for bronze deer yard statues, moose sculptures, or bronze whitetail deer sculptures, you could find them in YouFine's wide variety of bronze animal statues.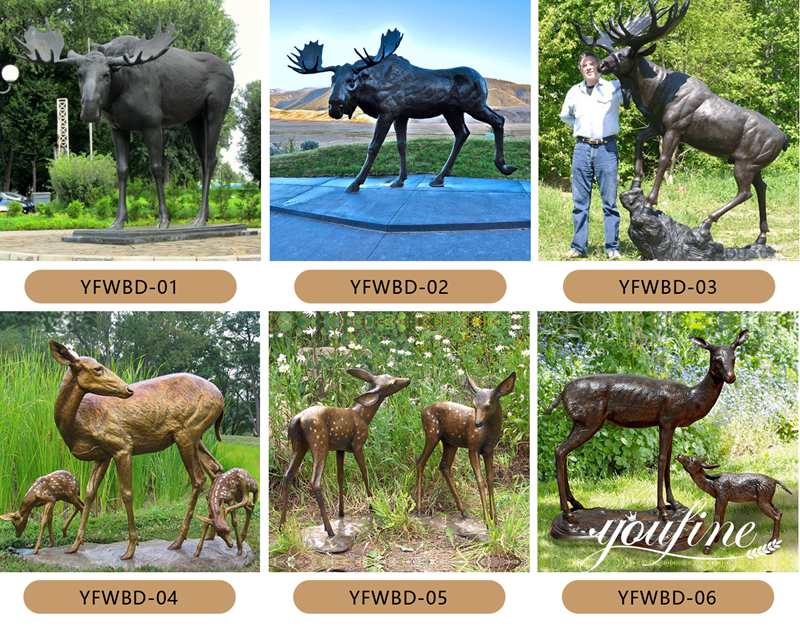 Accept Special Custom Designs:
YouFine's customized services meet the needs of many customers. Especially, YouFine could cast bronze deer sculptures of different sizes, large numbers, or special for you. Of course, for a professional sculpture factory, any customer needs are not a problem for us. YouFine could make bronze moose statues based on photos or pictures. Our custom bronze animal sculptures insist on using high-quality bronze. You would be satisfied by casting a bronze deer sculpture at the YouFine foundry. If properly maintained, these bronze deer sculptures would maintain their original appearance. And, the life-size stag statue could be used indoors or outdoors for a lifetime.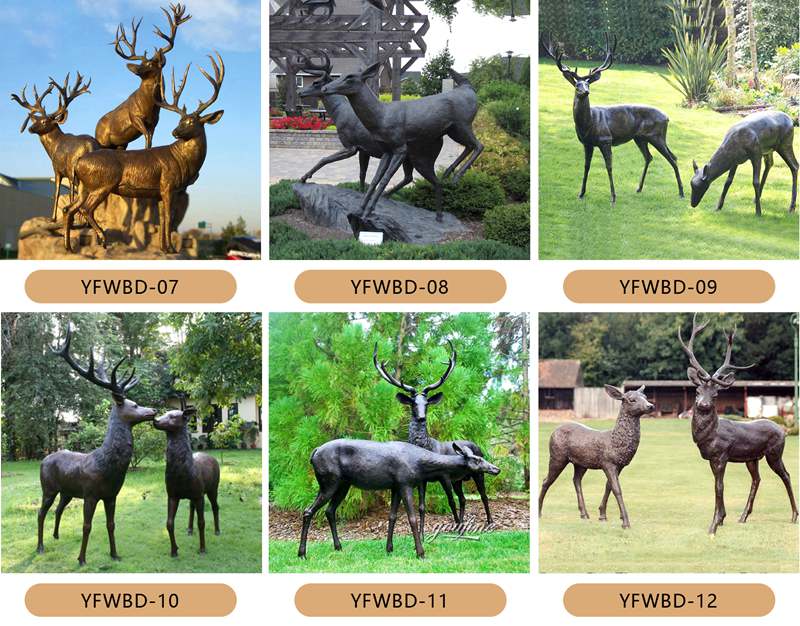 Professional Clay Mold Studio:
Only an excellent clay model could make an exquisite bronze life-size stag garden ornament. YouFine has the most professional clay masters. They learned to sculpt clay molds of animal sculptures since they were young. We could customize the clay mold according to the customer's needs and then make the bronze life-size elk statue for sale. There is no doubt that YouFine's artists have been specialized in life-size deer statues for sale for many years, so they could express the deer's look. And after years of training, they understand the deer's body structure better than the dabblers.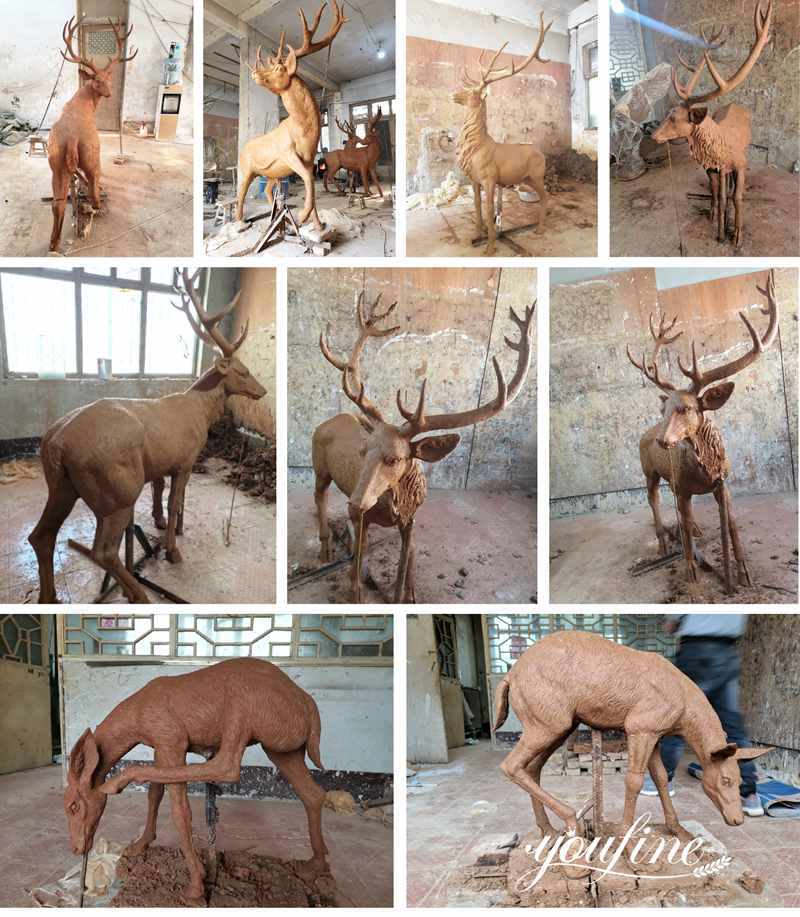 In addition, YouFine has many life-size bronze deer sculpture clay molds in different shapes. You could try our clay molds for free. This would save you money on clay molds, and using YouFine's existing clay molds could also save casting time. Obviously, you would receive a perfect large bronze stag for the garden as soon as possible.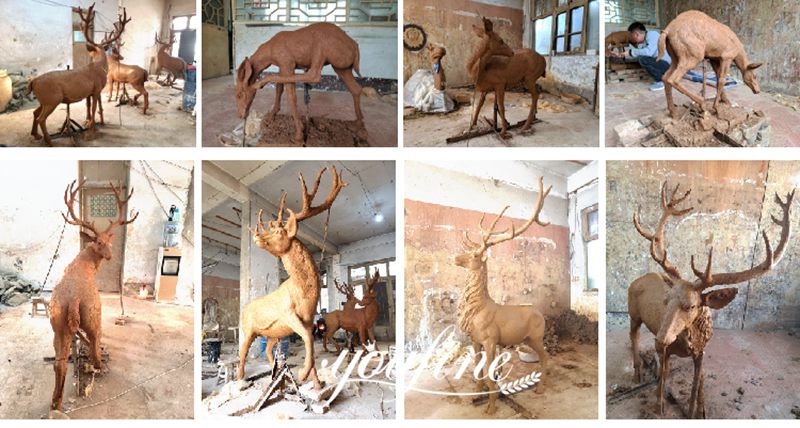 Traditional Lost Wax Production Process:
Each YouFine bronze deer sculpture goes through at least 33 complicated and rigorous processes. These craftsmanship include traces of traditional craftsmanship and modern technology of precision casting. First, we used the traditional lost wax method to cast the outdoor bronze elk statue. This method has existed for 3000 years, and it has reached its peak especially in China.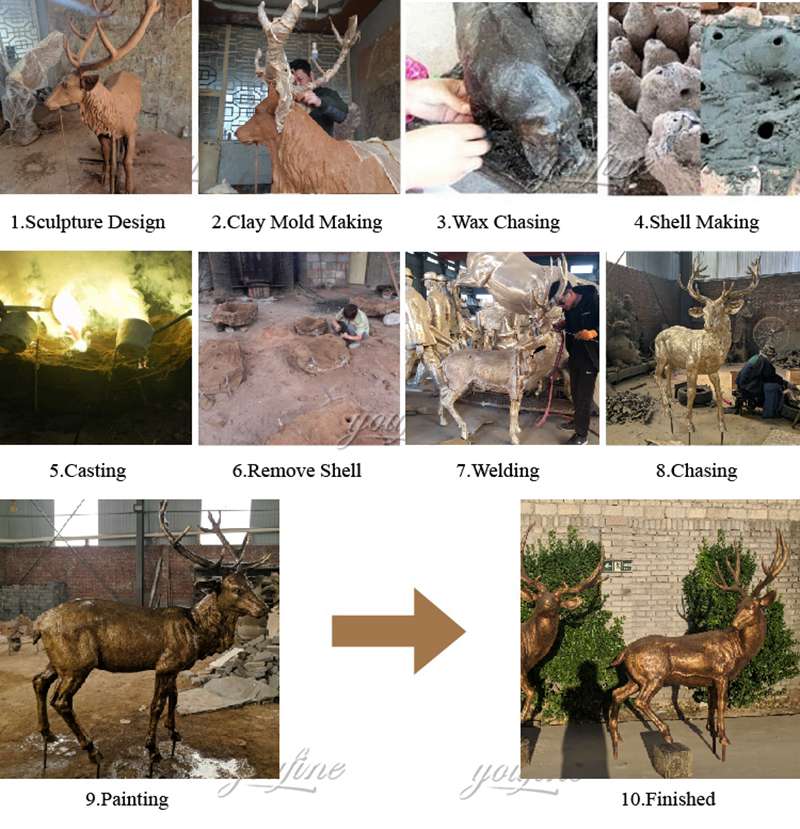 This method could perfectly present the deer's look and physical beauty. Secondly, YouFine's artists have also made improvements. Therefore, our artist uses silica sol technology. This technique could prevent white spots on the surface of the bronze stag sculpture after a long period of time. Therefore, the YouFine bronze deer sculpture could not only have a beautiful appearance but also have a strong collection value.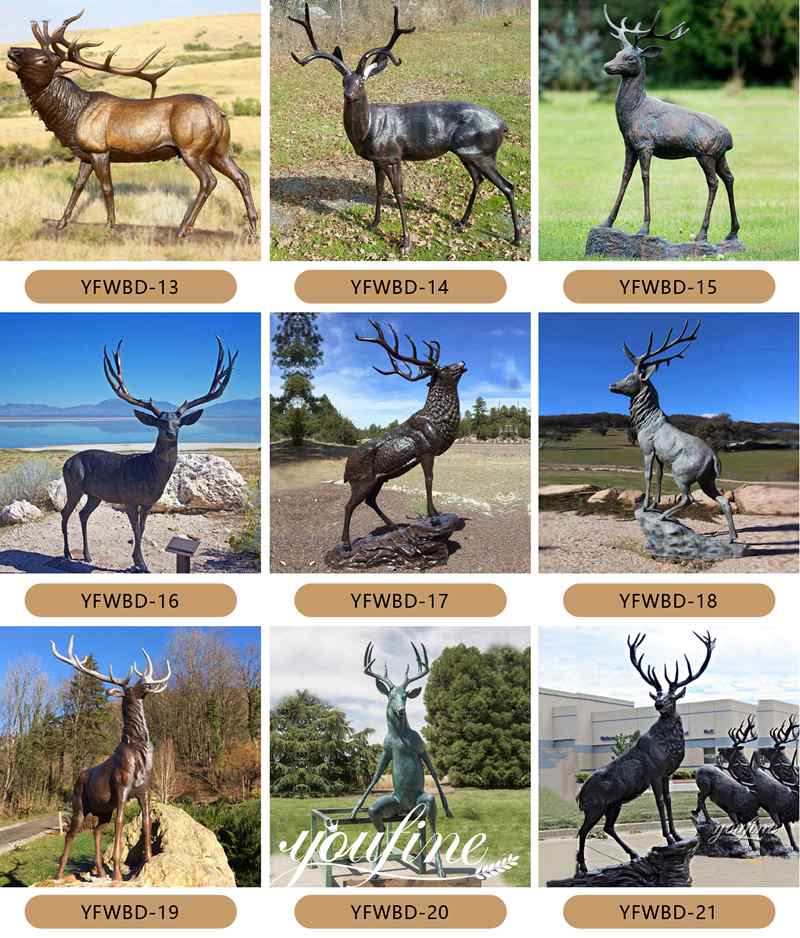 Multi-color Customization:
YouFine professional masters could make bronze sculptures that show many brilliant colors through coloring. YouFine is committed to the customization of high-end bronze sculptures. The customization of high-end colors could not only increase the artistic effect of the bronze elk sculpture for sale but also increase the collection value of the sculpture. Then our artists use chemical coloring methods, so we could guarantee that our colors would be very natural and beautiful.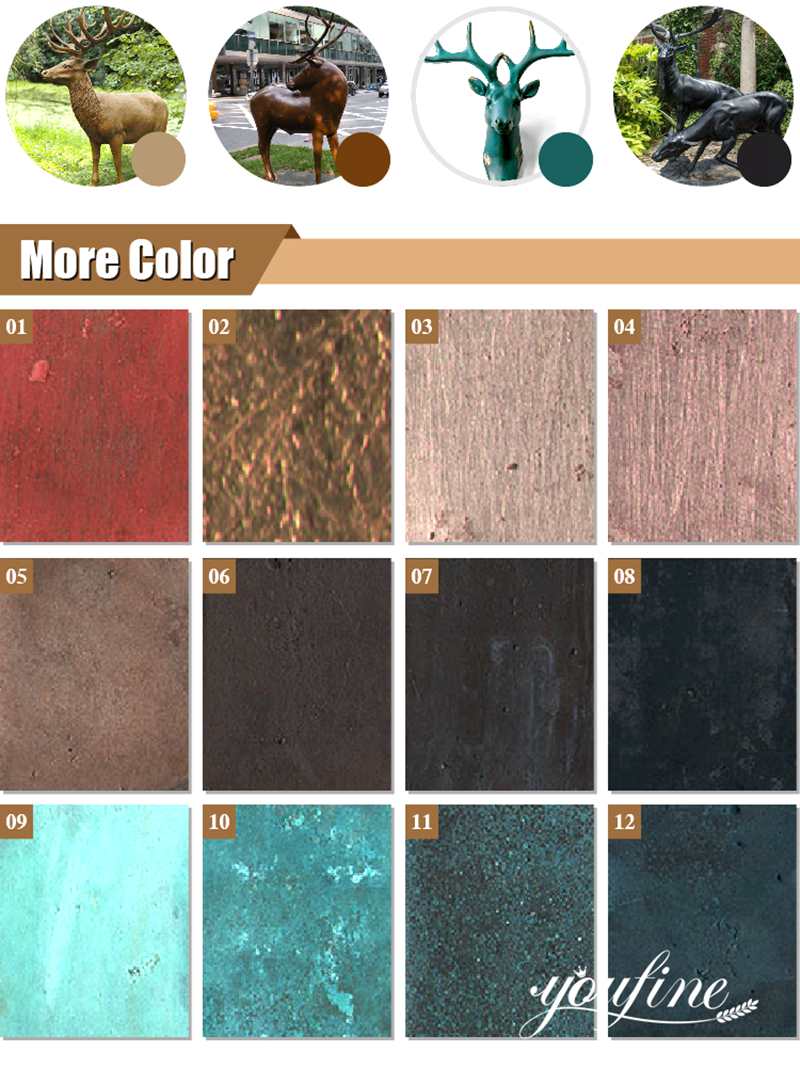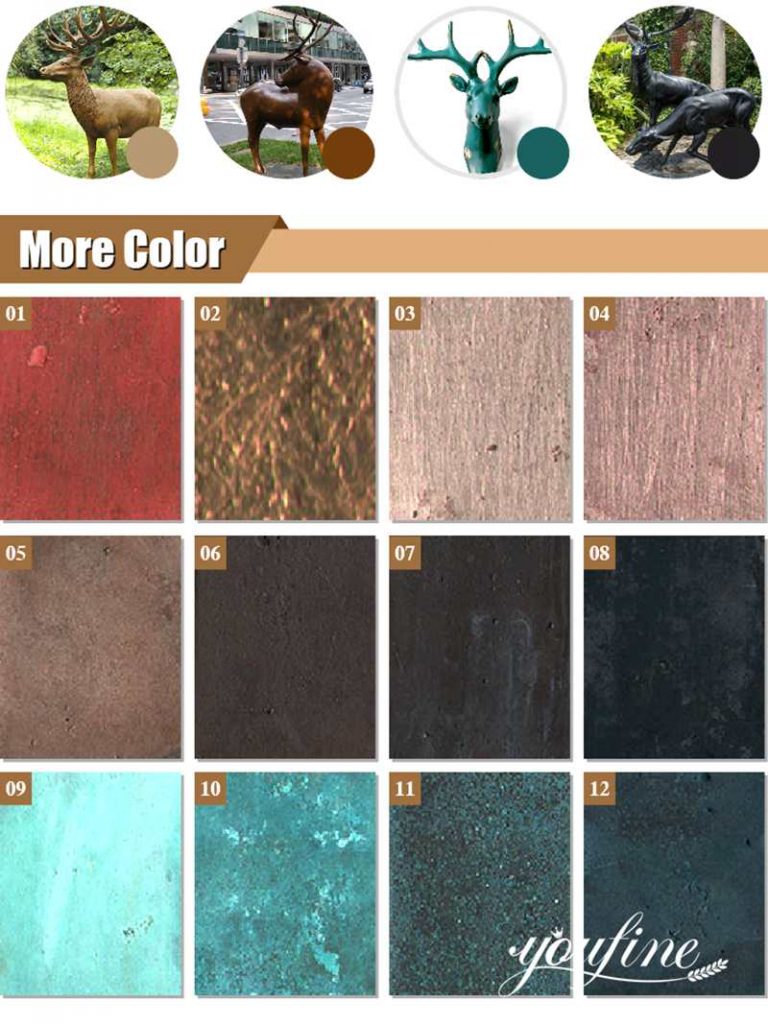 Feedback From Around The World:
YouFine's bronze carved deer sculptures are sold all over the world. Many customers who bought large bronze moose statues are very happy with our cooperation and give us feedback. YouFine is very happy to receive feedback from friends. We are committed to bringing perfect art to more people who love life. Then YouFine always insists on serving customers with a sincere heart. In addition, we need artists to have ingenuity.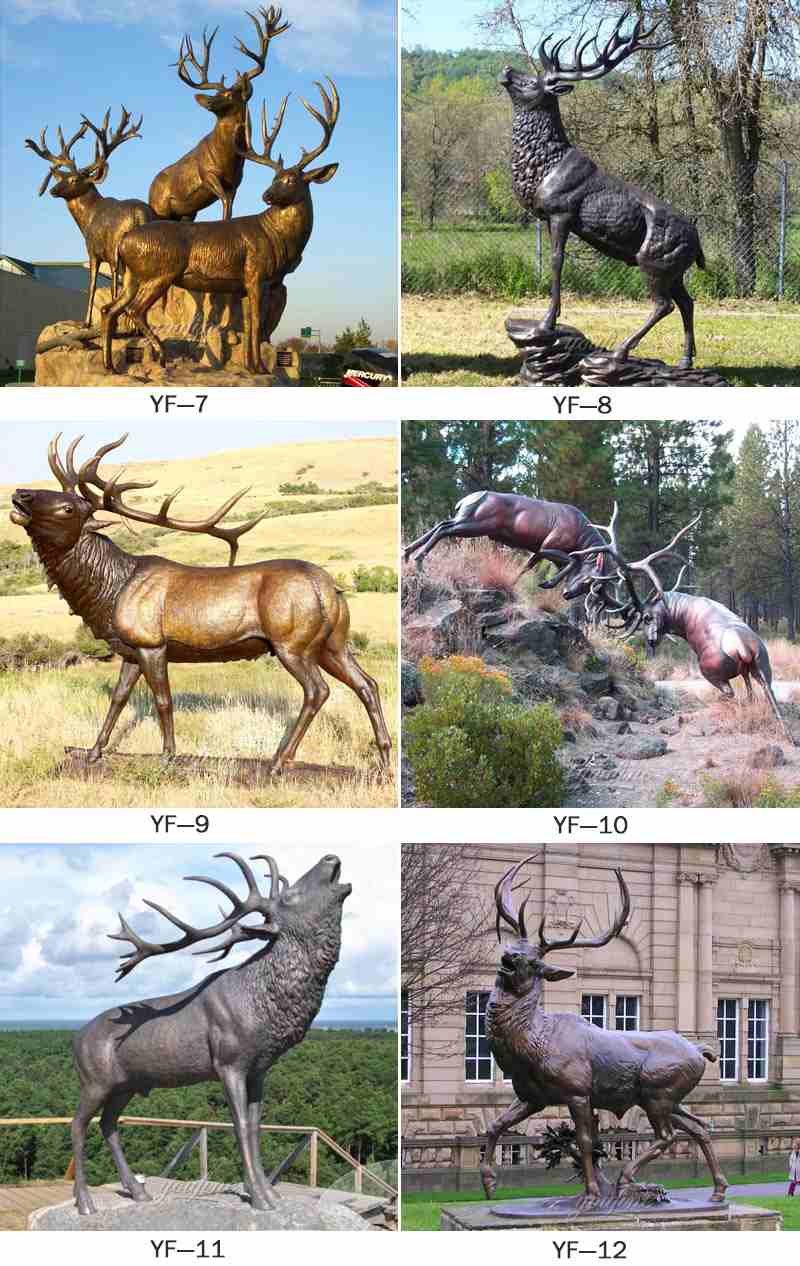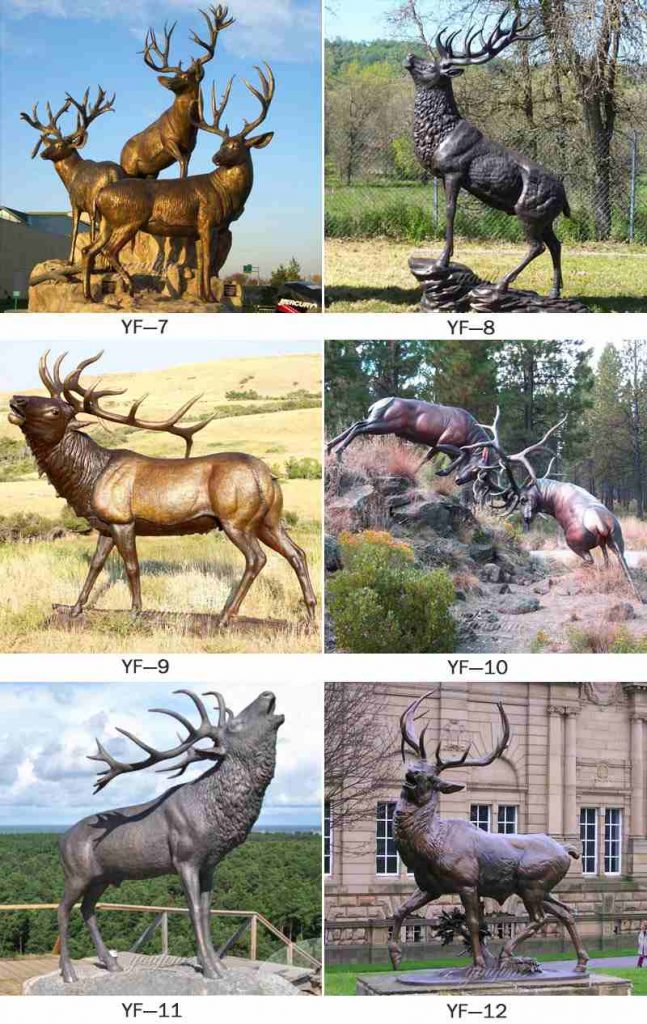 Hometown of Chinese Sculpture:
YouFine is located in Quyang, a famous sculpture town. Moreover, we are a leading sculpture factory and exporter. We have professional working groups and designers. Therefore, YouFine could cast bronze deer sculptures of different shapes for you. These bronze deer yard statues are very distinctive and of high quality.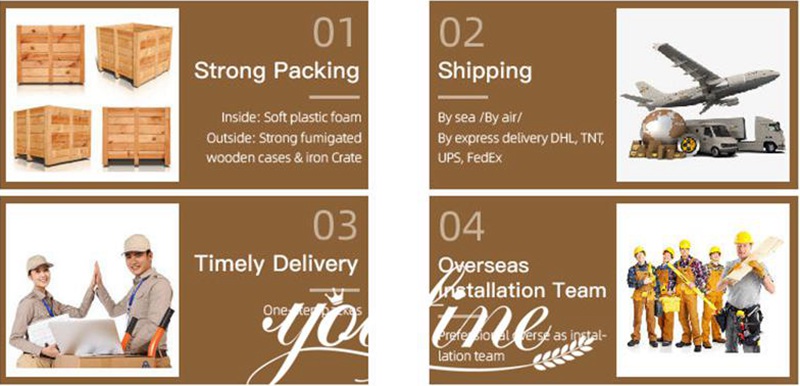 Professional After-sales Team:
YouFine after-sales team would make professional installation drawings. Of course, we would also patiently guide the customer to complete the installation of the sculpture. In particular, we would purchase full insurance for each moose sculptures for sale. At the same time, we would regularly remind customers to maintain the bronze elk statues for sale.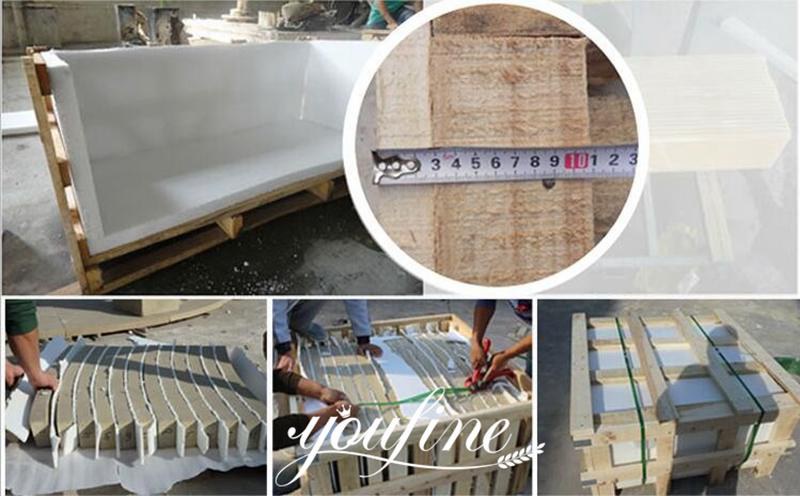 Whether you want to decorate hunting grounds, zoos, or even houses, YouFine large bronze deer statues are your best choice. If you are interested in our bronze deer statue life-size, please send an inquiry by contacting us immediately. We could provide you with more pictures and prices.