1. Bronze Stag Statue for Garden Detail:
This group of antique bronze stag statue for garden consists of three beautiful stags. This charming animal sculpture vividly shows us the image of the stag. Looking at this garden stag statue, you will find their heads and look away, as if they are welcoming you. This amazing sculpture captures the character of the majestic beast in a series of classic scenes, which is shocking.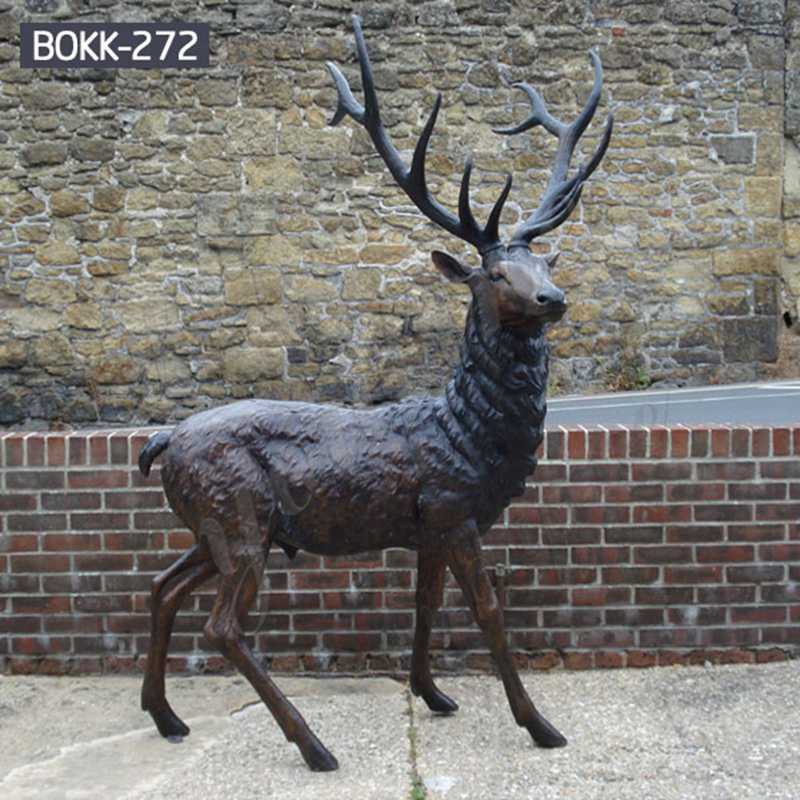 Whether it is the overall design of these three stags or their charming antlers. The sculptures are very delicate and perfect. This is thanks to our professional bronze carving craftsmen. They all have many years of experience in making bronze sculptures. Therefore, they master the production process of bronze sculptures very well, which can make this antique bronze stag statue very vivid and charming.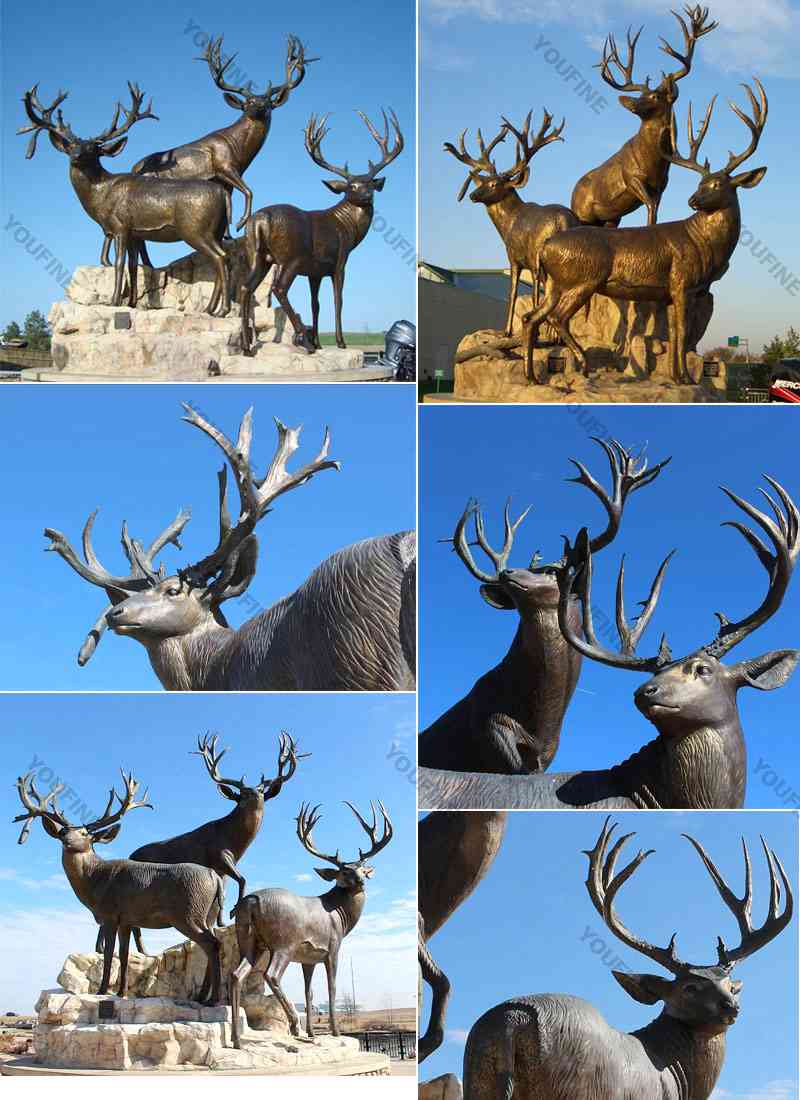 2. The Introduction of Our Factory:
You Fine Bronze Foundry specializes in the field of bronze sculptures for more than 35 years. We are able to produce a series of bronze sculptures and statues such as animal sculptures, abstract sculptures, military figures sculptures, religious figures, bronze statues, busts, custom figure sculptures, and more. We could make regular sizes or customize according to your needs. As well as, we would provide you with customized services and products according to your needs, so that you could purchase the bronze artwork that you are satisfied with.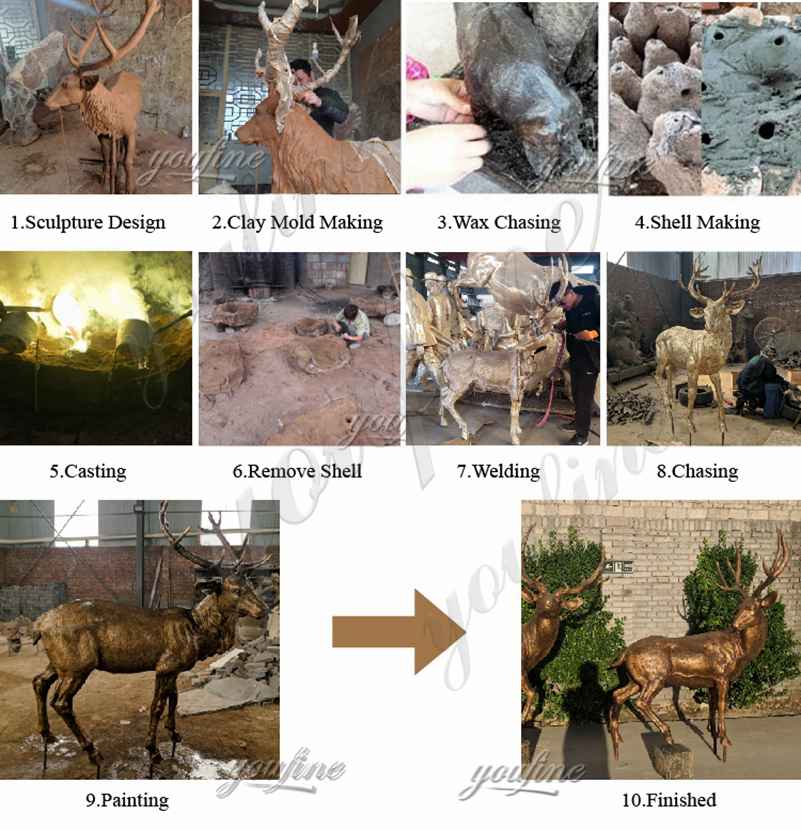 3. More designs of bronze deer statues:
You Fine Bronze Foundry is one of the leading casting bronze sculpture factories and exporters. With more than 35 years of experience, we always provide superior quality to all our customers. We have extensive experience in making bronze animal sculptures and could make different kinds of animals, such as bronze ducks statues, bronze dogs statues, bronze lions statues, bronze horse statues, bronze deer statues, bronze cattle statues, bronze eagle statues and so on.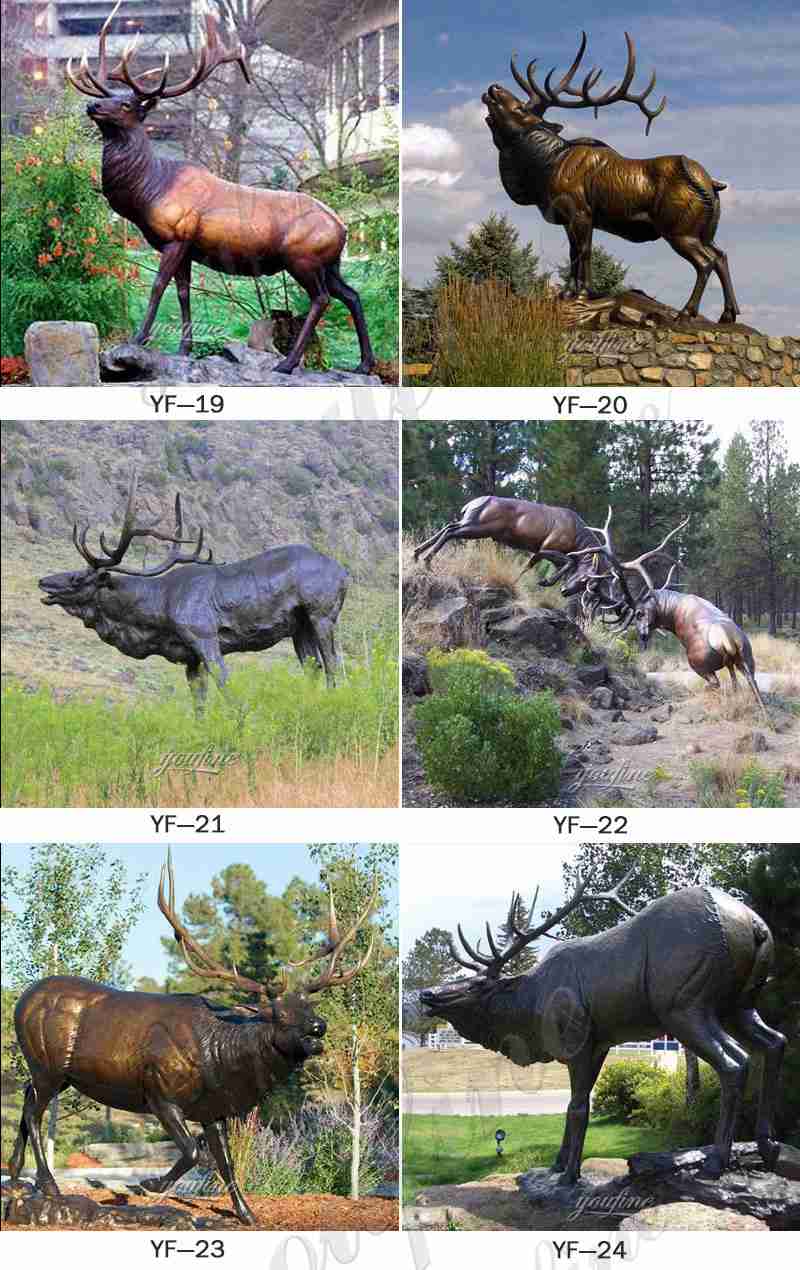 All our bronze stag statues for garden or other bronze sculptures are made using the traditional lost wax method. Therefore, whether our sculptures are of high quality. And it can use outdoors for hundreds of years. If you want to get more product information, please feel free to contact us.