1.Bronze Life Size Deer Statue Lawn Ornaments Detail:
You would be very happy to discover this charming bronze life-size deer statue in this stunning outdoor zoo or garden. And this bronze sculpture is very realistic and in excellent condition. The bronze deer sculpture is made of high-quality bronze materials, which contains 80% bronze metal material and 20% other metal materials. Therefore, high-quality raw materials could ensure the firmness and durability of the sculpture.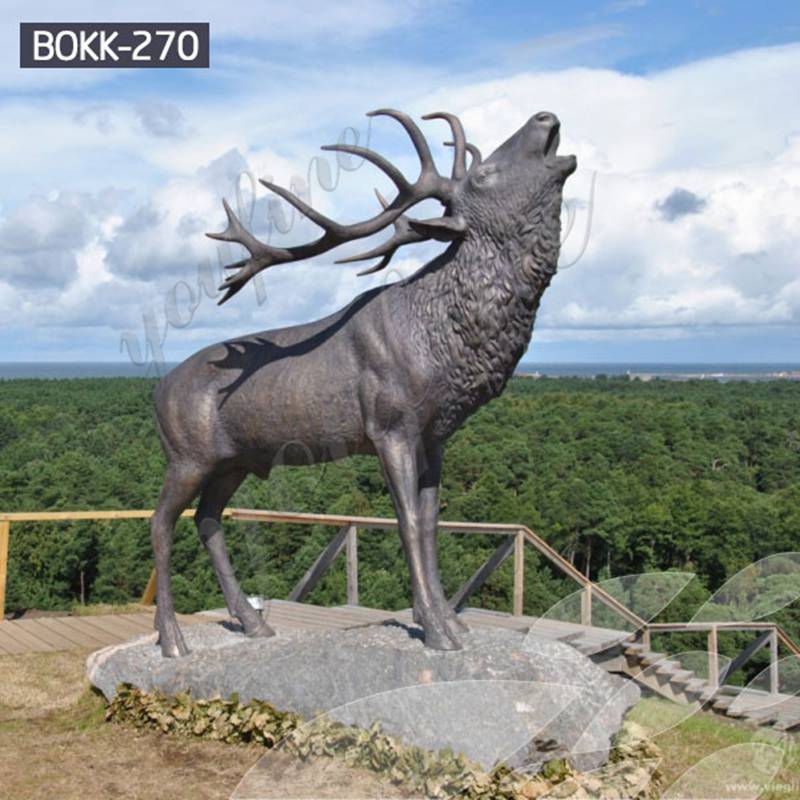 Our bronze life-size deer statue lawn ornaments are hand-made by our professional clay model masters and bronze carving craftsmen. As everyone knows, when making bronze sculptures, you first need to make a 1:1 clay model. And then make corresponding bronze sculptures based on the clay model. Both the making of clay model and the casting of the final bronze sculptures are made by our professional masters by hand. They are engaged in this work all year-round, so they could master all the carving skills.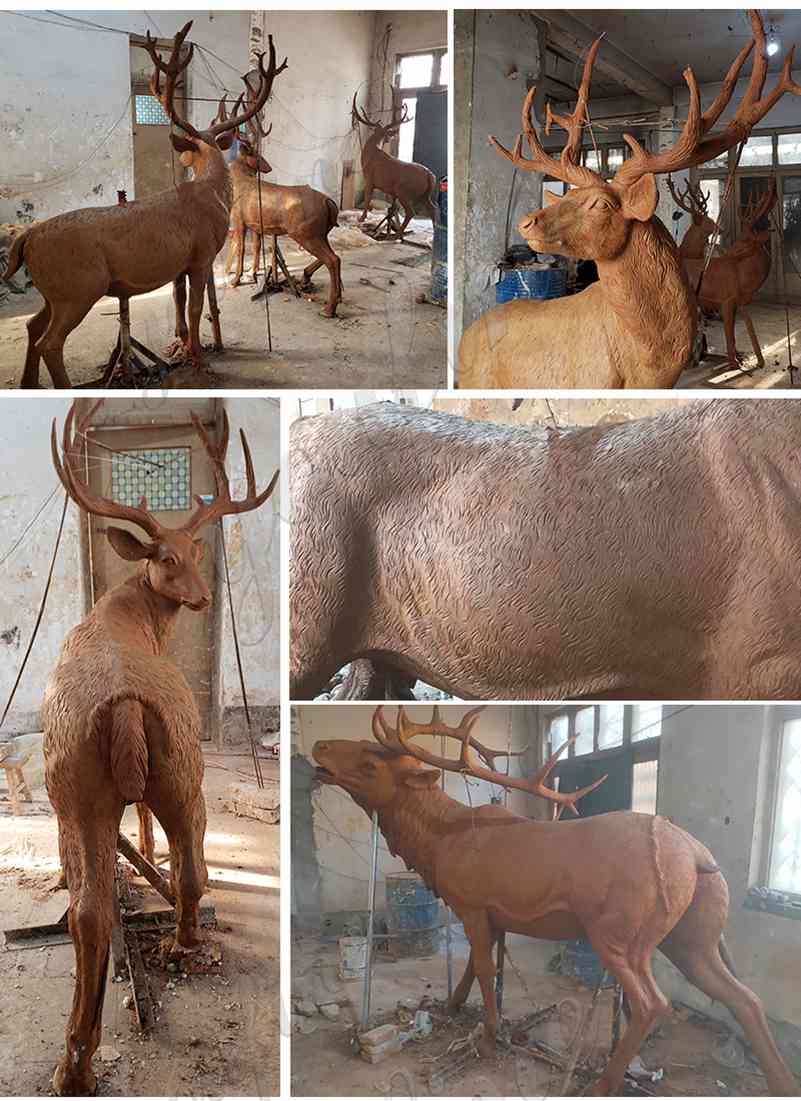 We use the traditional lost wax method to make this bronze deer statue lawn ornaments. We improved on the original lost wax casting technology. Not only could the sculpture be more realistic and vivid. But also the quality of the sculpture could be more perfect. So it could be used for hundreds of years without any quality problems, or it is rusty. Therefore, you could safely use it in an outdoor park or on the grass.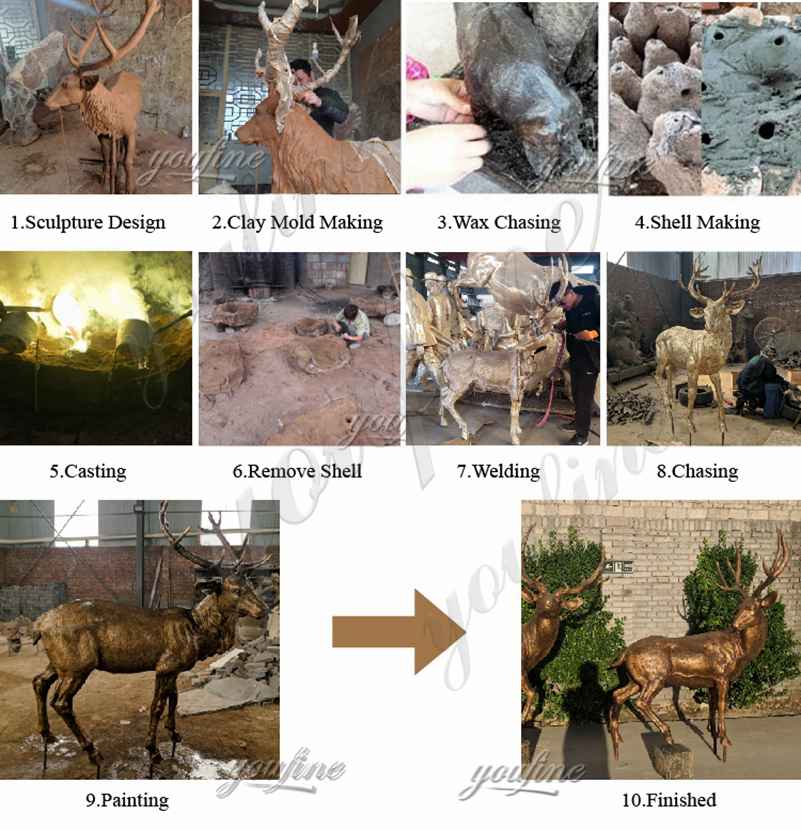 3. More designs of bronze deer statues:
You Fine Bronze Foundry is one of the leading casting bronze sculpture factories and exporters. With more than 35 years of experience, we always provide superior quality to all our customers. We have extensive experience in making bronze animal sculptures and could make different kinds of animals, such as bronze deer statues, bronze ducks statues, bronze dogs statues, bronze lions statues, bronze horse statues, bronze deer statues, bronze cattle statues, bronze eagle statues and so on.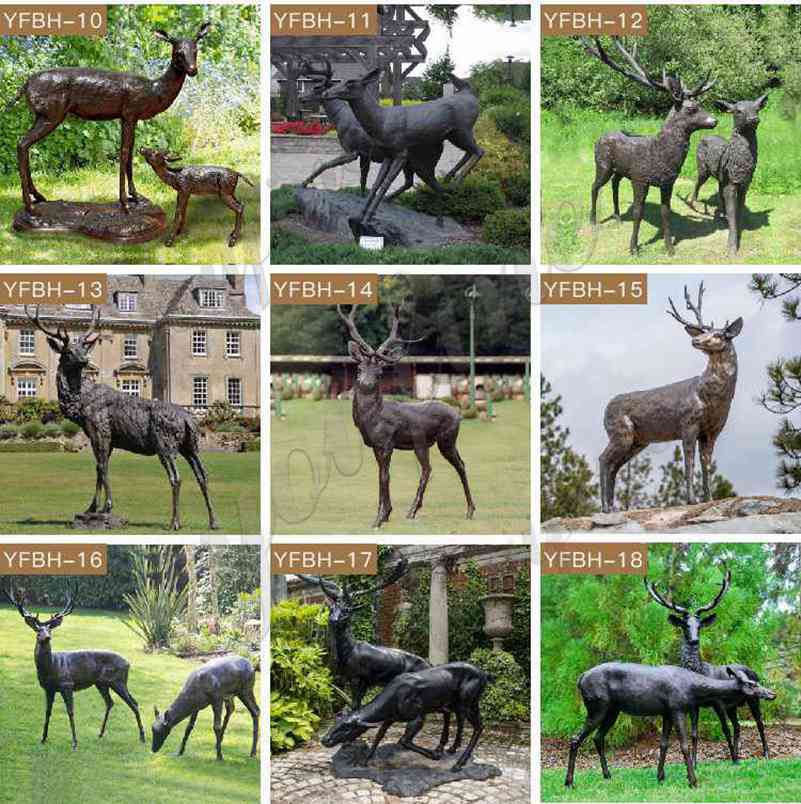 So do you want to get our charming bronze life-size deer statue to put it in your home garden, or Front Front Porch? Please contact us to consult for more information about the bronze sculpture as soon as possible.