Bronze Elk Statue Detail:
Very beautiful and amazing bronze life-size elk statues. This is the bronze deer sculpture often made in our factory, and one of the most popular sculptures by our customers. We have the 1:1 clay model of this elk sculpture. Therefore, we could provide you with free use. So that our bronze masters could make this exquisite bronze sculpture for you very smoothly.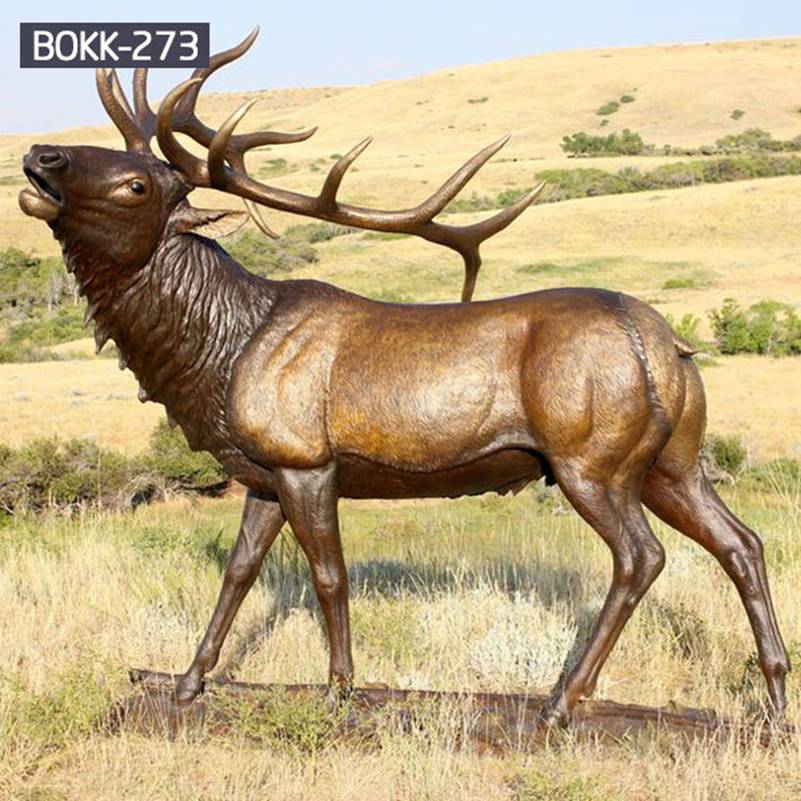 At the same time, our bronze masters have been engaged in the production of bronze life-size elk statues for many years and have rich experience in sculpture making. We could be sure that the full-size bronze elk statue made for you must be perfect. All the details of the elk are carefully cast by our professional bronze masters.
Has a Refined Clay Model:
YouFine has been engaged in bronze deer sculpture for 39 years. Our artists have extensive experience. They have been engaged in carving bronze elk statues as life-size clay models for more than 20 years. Through decades of practice, our artists could bring life-size elk statues for sale to life. In particular, we have cast different types of bronze life-size elk statue sculptures for numerous clients.
Therefore, no matter what deer sculpture you want, our artists could meet your needs. In addition, if you choose our existing clay model, then you would save a clay model fee. Please trust YouFine, we always provide our customers with the most satisfactory service and the highest quality bronze animal sculptures.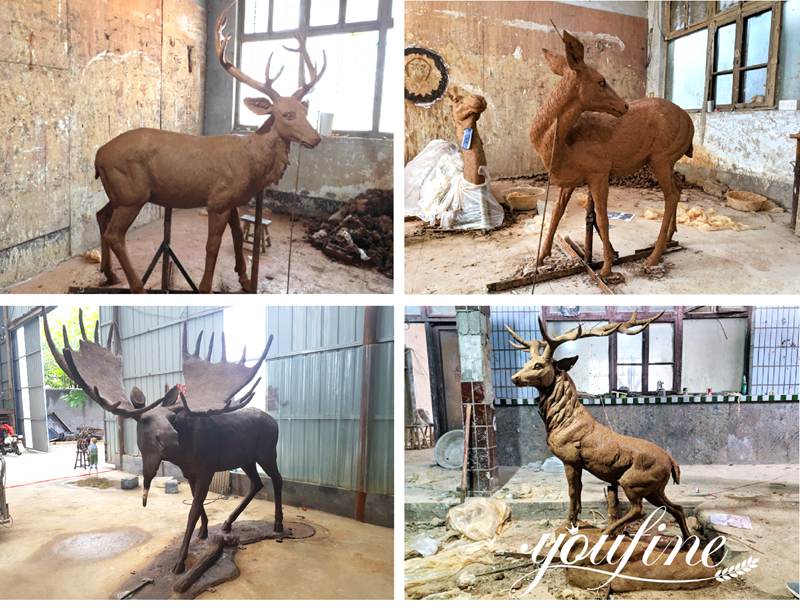 Experienced Casting Artist:
Firstly, YouFine Bronze Foundry has many professional artists who could make life-size bronze elk sculptures of different styles. And I believe that you could find a style you like.
Secondly, All of our bronze animal statues use the highest quality bronze materials, including 80% bronze and 20% other metal materials. While utilizing proprietary casting technology "lost wax process".
Then, Our clay masters learn to make animal clay molds from a young age. As well sd they learn carving skills from their parents. So they could make any animal a vivid life.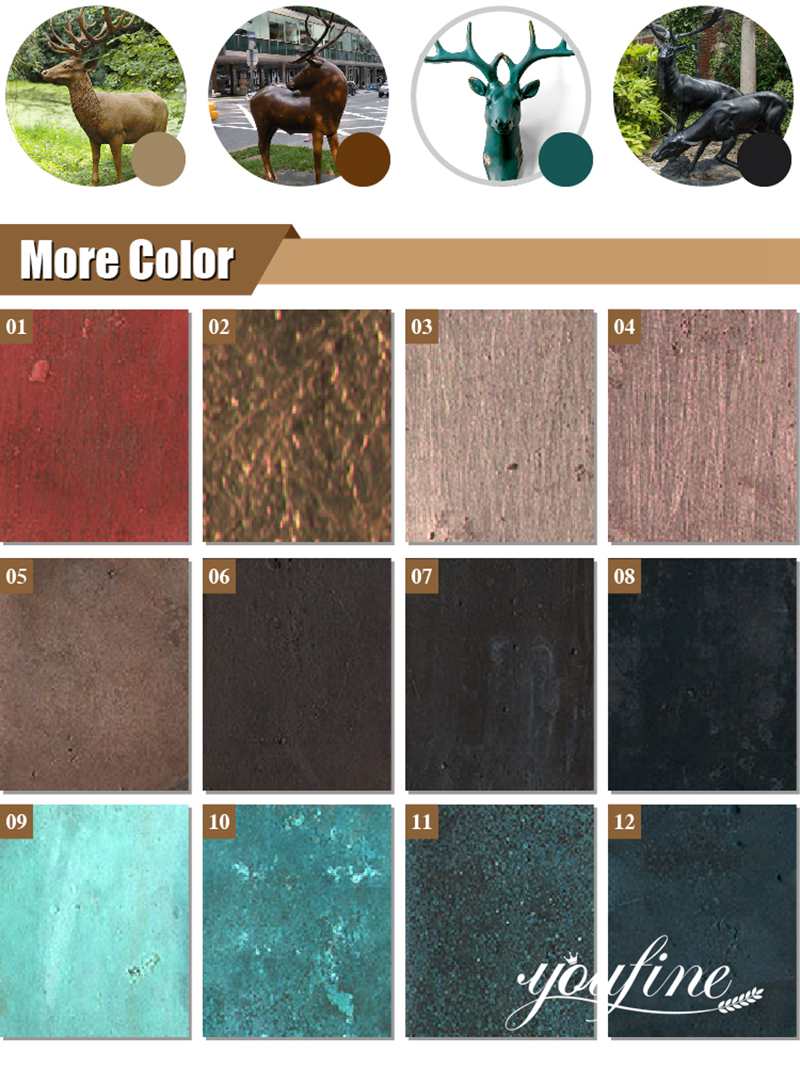 In addition, our bronze sculpture craftsmen have many years of experience in carving. They often engage in the carving of various animals and could grasp the details of each sculpture.
Finally, During the production process, we would also modify the wax pattern according to the design to avoid throwing away some details in the model during the production process.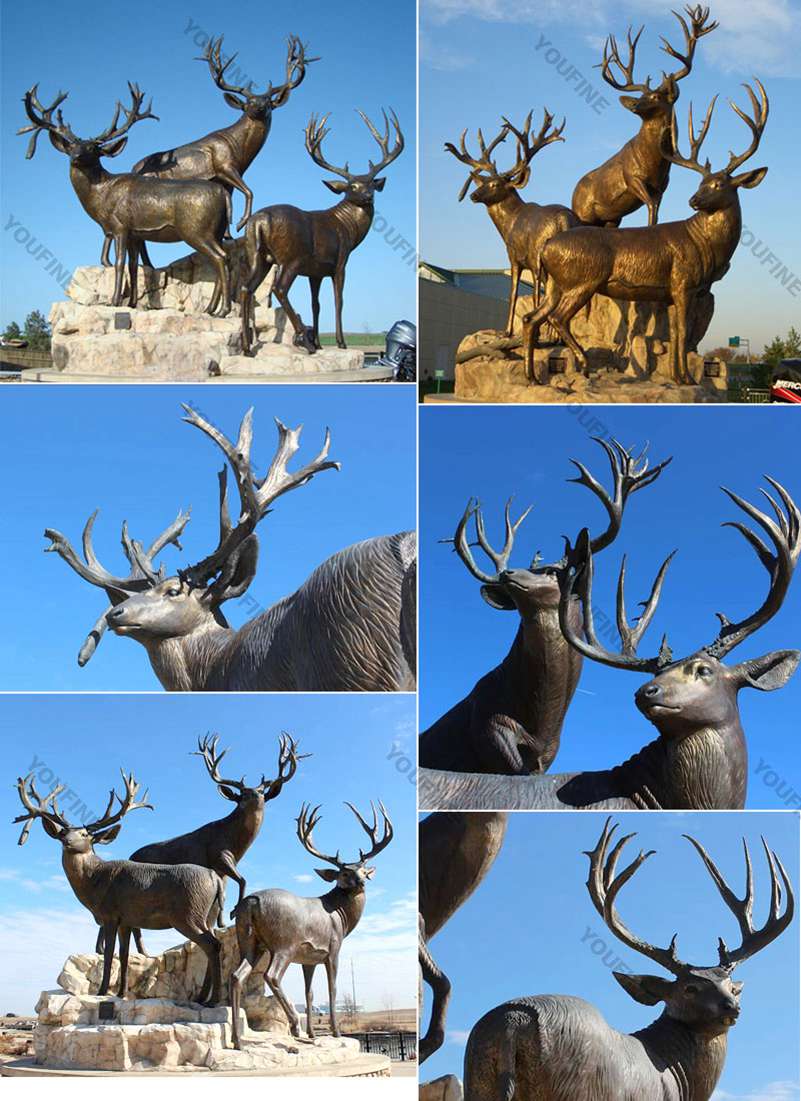 More Designs of Bronze Deer Statues:
Our bronze elk sculpture for garden decor could be used both indoors or outdoors, such as in outdoor gardens, parks, squares, etc. The quality of our sculptures is impeccable and could use outdoors for many years. And over time, the colors of our bronze sculptures would become more and more natural. At the same time, we also have a series of life-size elk statues for sale to choose from.
YouFine Bronze Foundry is a factory specializing in bronze sculpture production, so we could fully provide you with high-quality and best-price bronze elk sculptures outdoors. If you are interested in our bronze sculpture, please feel free to contact our staff, we would reply to you in the shortest time and give you a discount today.