Bronze Squatting Lion Statues Outdoor Detail:
This perfect bronze squatting lion statue outdoors could use outdoors forever. Because we use high-quality bronze and other metal materials. Therefore, this life-size bronze lion statue must be durable, no matter where you place it, with almost no maintenance. This is a high-quality bronze masterpiece that could place in homes, offices, and outdoors. Of course, it could also be impressive when as a beautiful gift to give your friends.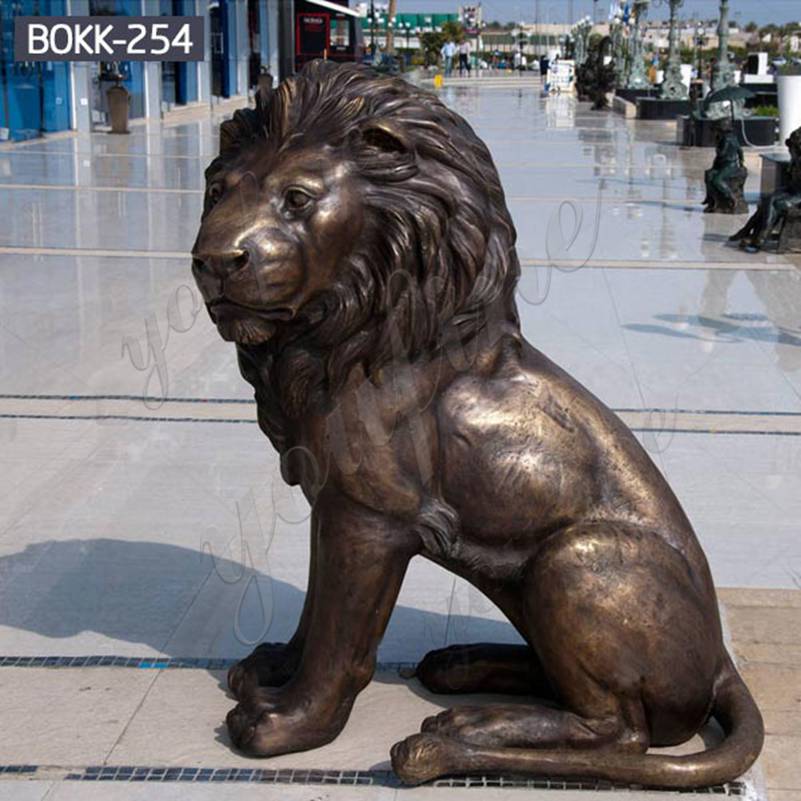 This is a quiet bronze squatting lion statue on the ground. Through the elaborate sculpture of our professional clay master, the lion's overall shape design is carved very realistically and vividly. Then, after careful casting by our professional bronze engraving craftsmen, this delicate and perfect bronze lion sculpture was finally getting it.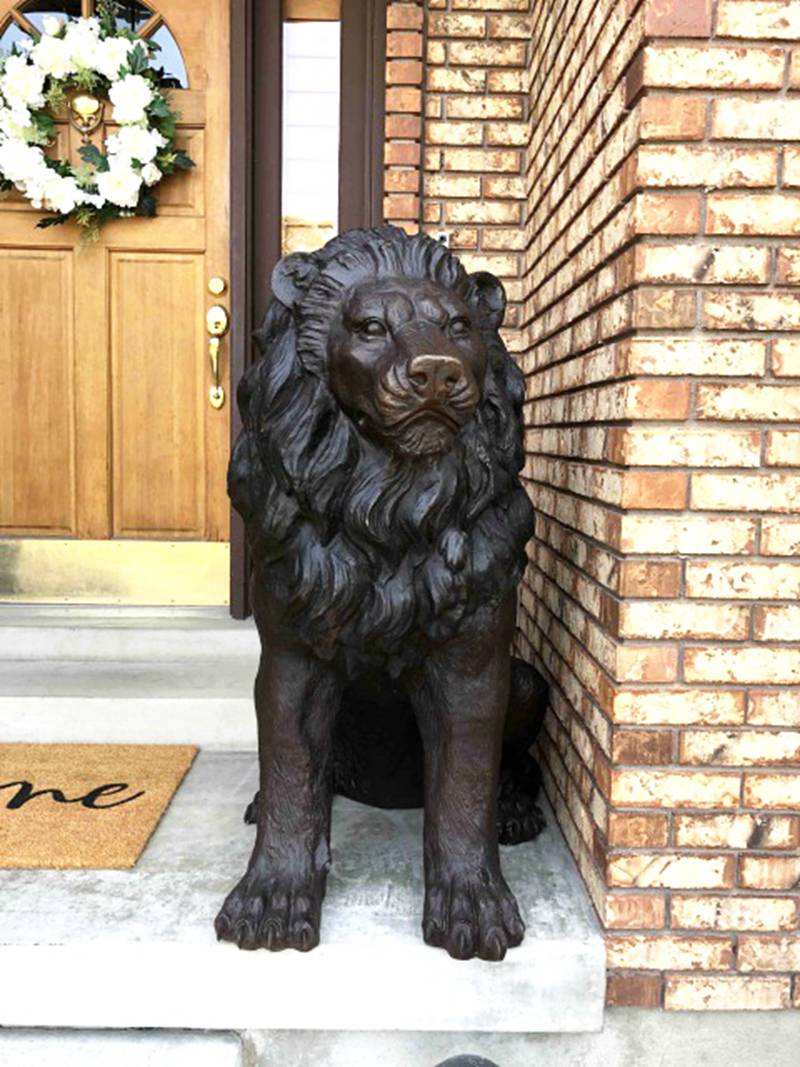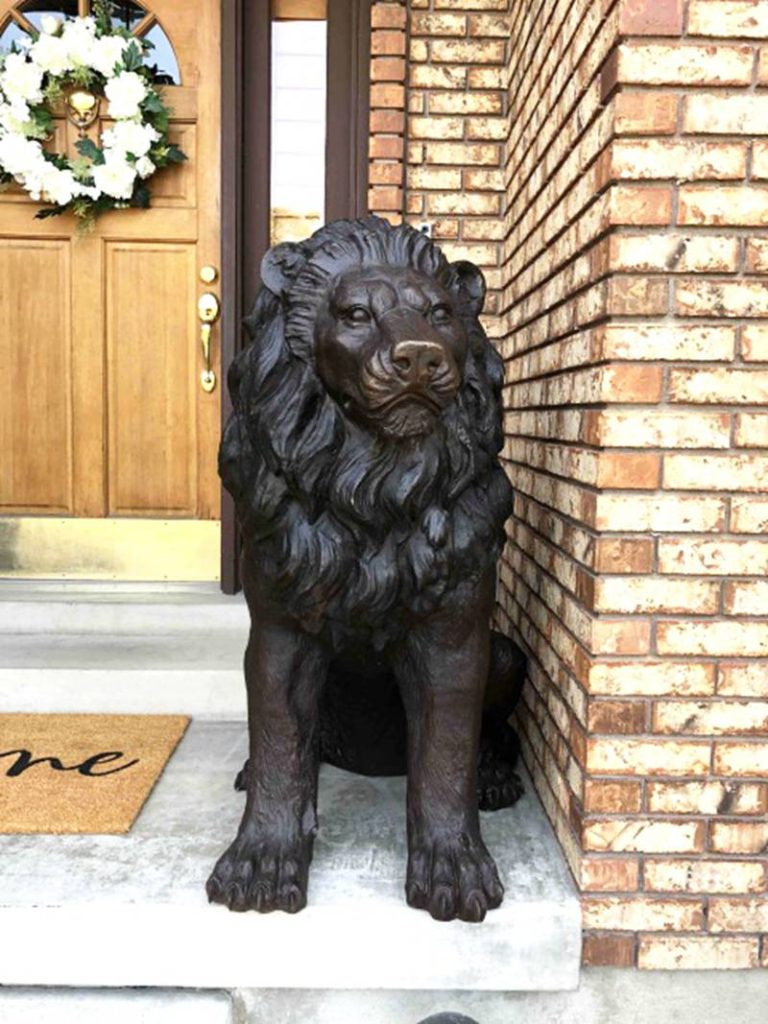 The Process of Bronze Lion Statue
Step 1: Design and Sculpting
Our life-size bronze lion statue begins with meticulous planning and design. Talented sculptors bring their artistic vision to life, shaping the majestic form of a lion with intricate details. Every curve, muscle, and expression is carefully crafted to capture the essence of this magnificent creature.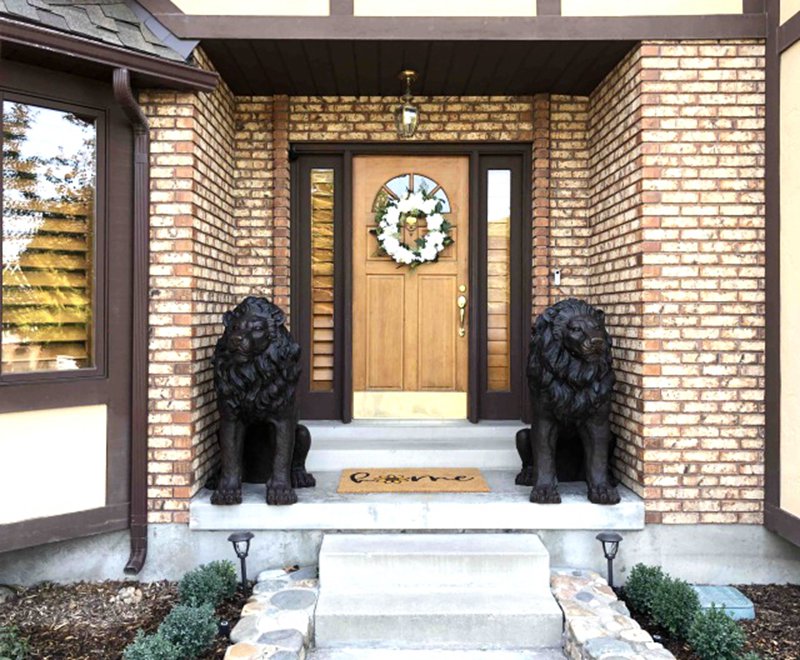 Step 2: Clay Model Making
Once the sculpture design is complete, a clay model is created using high-quality materials. The clay model captures every nuance and contour of the lion statue, ensuring precise replication during the casting process. This crucial step sets the foundation for the final masterpiece.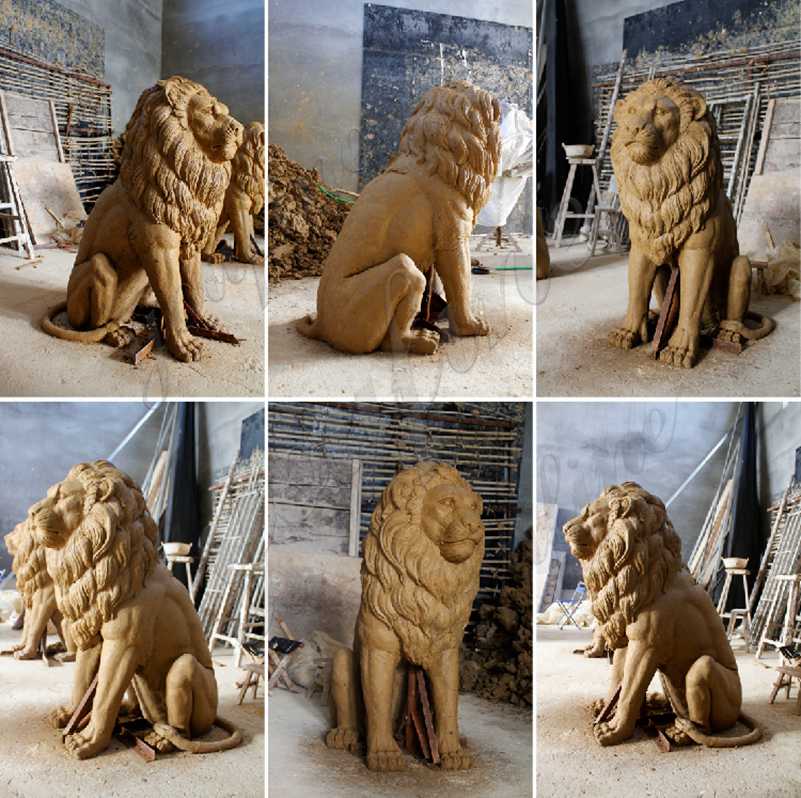 Step 3: Bronze Casting
The artistry of bronze casting begins with the melting of fine-quality bronze in a furnace, heated to extreme temperatures. The molten bronze is then carefully poured into the prepared mold, allowing it to fill every crevice and capture the fine details of the sculpture.
Step 4: Cooling and Finishing
As the bronze cools and solidifies within the mold, the anticipation grows. Once cooled, the mold is carefully removed, revealing the raw bronze lion statue. Expert artisans then devote hours of dedicated craftsmanship, meticulously refining and polishing the surface to bring out its radiant luster and magnificence.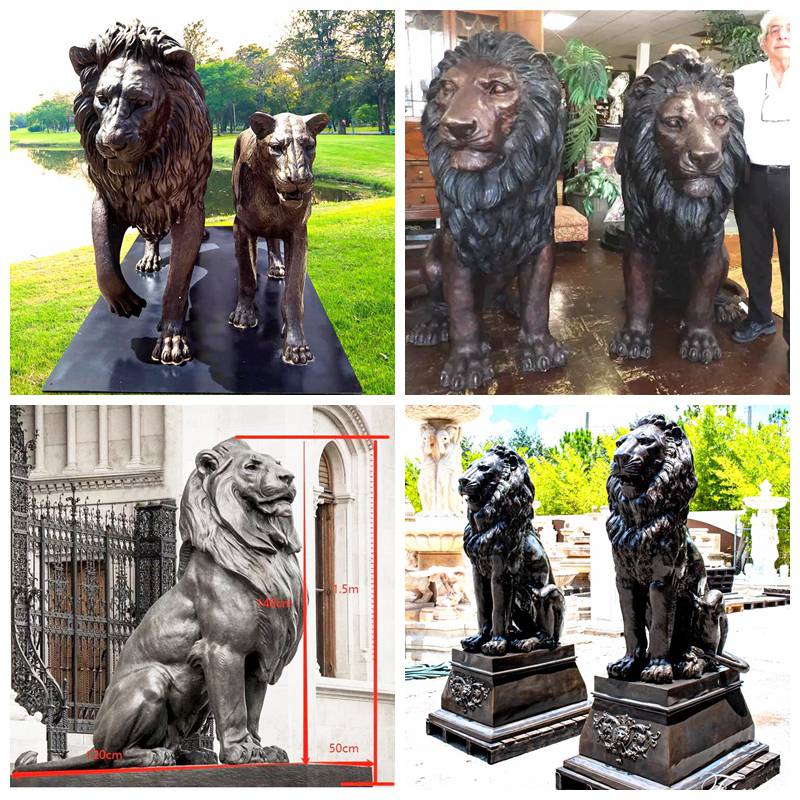 Step 5: Patina Application
To enhance the beauty and durability of the lion statue, a patina is skillfully applied. This chemical process creates unique color variations and details, adding depth and character to the sculpture. The chosen patina tones highlight the lion's regal presence and add an exquisite touch to the final product.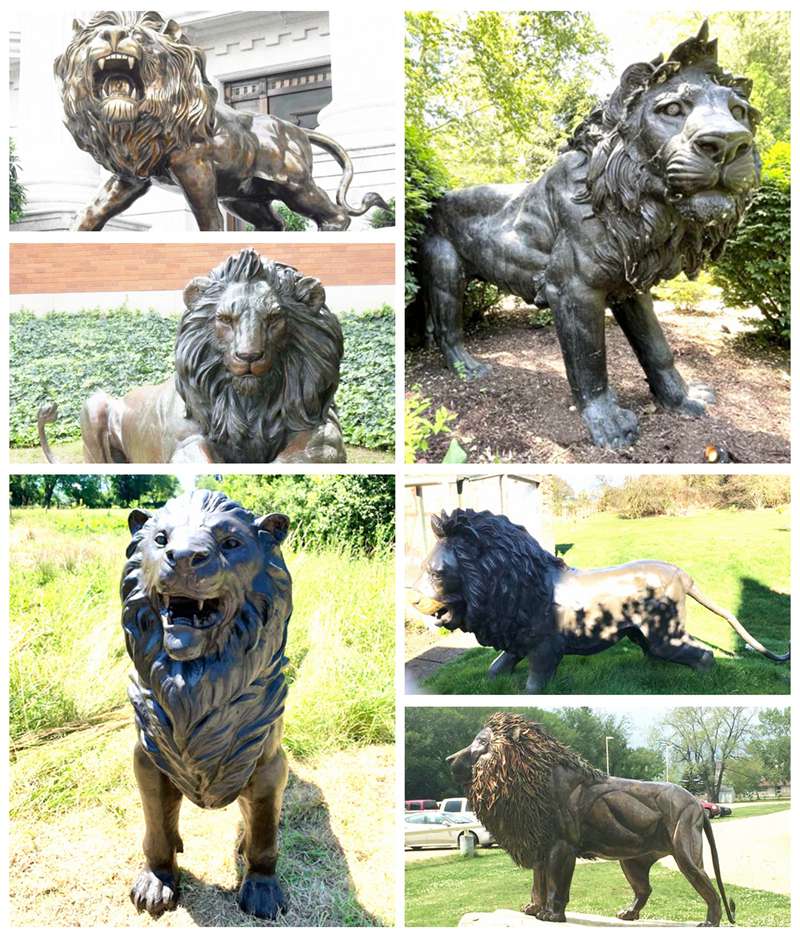 Step 6: Quality Assurance and Detailing
Before leaving our workshop, each bronze lion statue undergoes a thorough quality inspection. Our team meticulously examines every aspect, ensuring the highest standards of craftsmanship and attention to detail. Any necessary touch-ups or final adjustments are made to guarantee an impeccable presentation.
Step 7: Presentation and Installation
Packaged with the utmost care, the life-size bronze lion statue is prepared for its grand unveiling. Whether displayed in a majestic garden, an opulent estate, or a distinguished public space, the installation of this remarkable sculpture is an occasion that captivates and inspires all who behold it.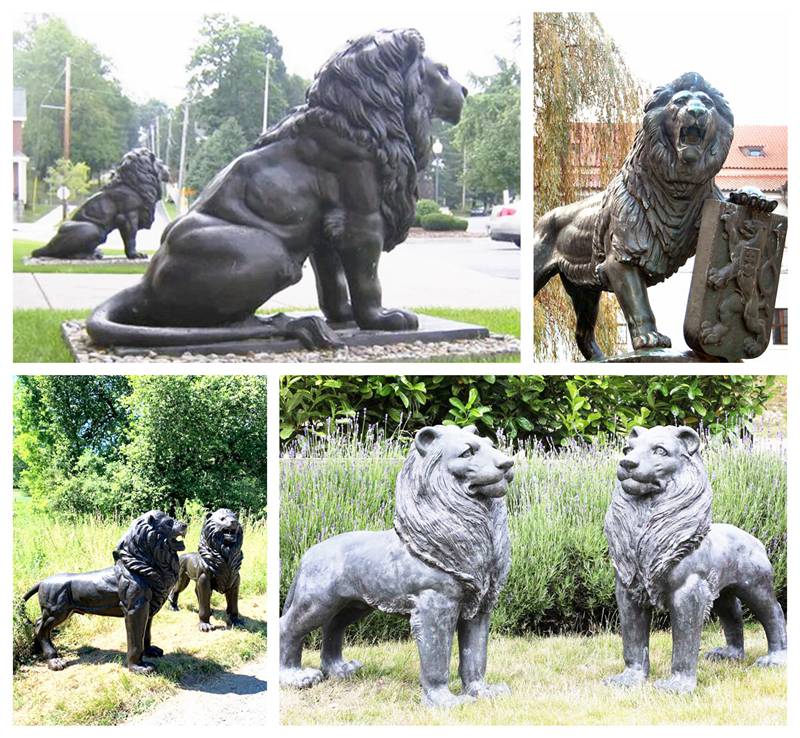 From concept to completion, our process combines artistic mastery, precision, and a profound appreciation for the magnificence of the lion. The result is a stunning bronze statue that exudes grace, power, and timeless allure—an embodiment of the noble king of the jungle.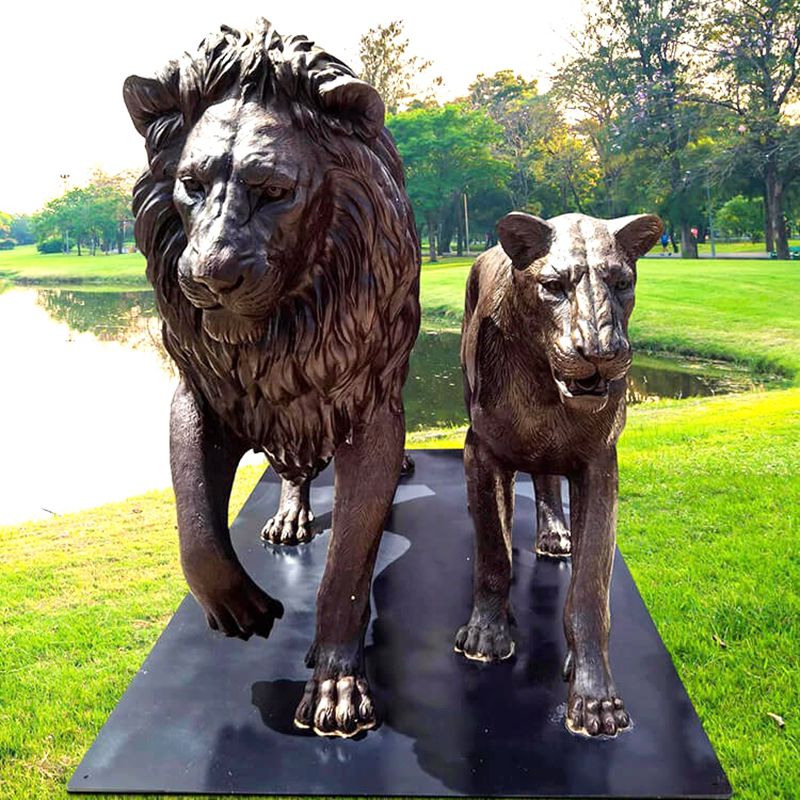 Why Do People Like Lifesize Lion Statues?
For thousands of years, in the national culture of China, the lion statue is a symbol of caring for people's auspiciousness and security. The bronze lion sculpture is not afraid of the cold wind and the sun and is very conscientious. And noble, solemn, and extremely kingly. The mighty, auspicious, is regarded as the treasure of the country.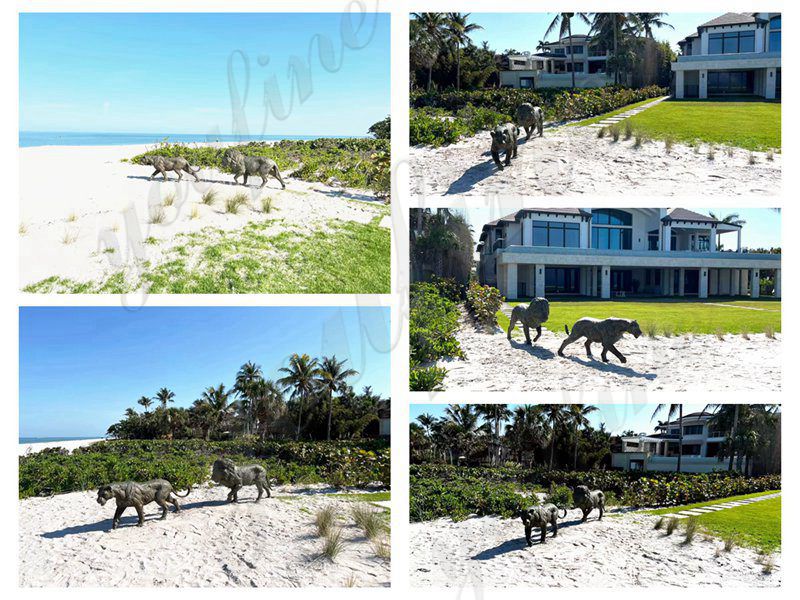 More Designs of Bronze Lion Statues:
As a professional bronze sculpture production factory, You Fine Bronze Foundry has more than 40 years of production experience. Here at You Fine Bronze Foundry, we have a range of bronze lion sculpture designs to choose from. Whether it is the Western lion sculpture or the Chinese lion sculpture, we could make it. At the same time, we also have a variety of clay molds available to you for free.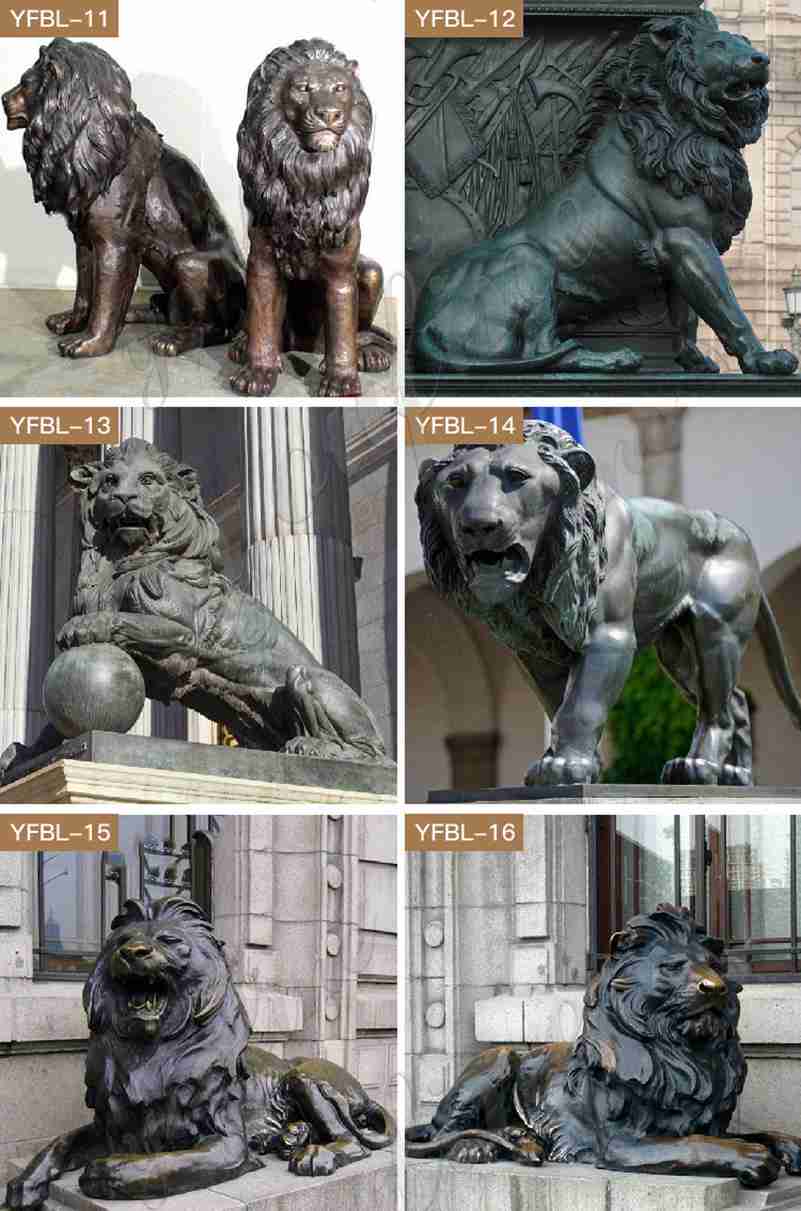 The quality of all our bronze squatting lion statues outdoors is guaranteed, which could ensure that there are no quality problems for hundreds of years. In addition, the color and appearance of our sculptures would become more natural over time. If you want to get more detailed product information, please feel free to contact us.