1. Bronze Squatting Lion Statues Outdoor Detail:
This perfect bronze squatting lion statue outdoor could use outdoors forever. Because we use high-quality bronze and other metal materials. Therefore, this sculpture must be durable, no matter where you place it, almost no maintenance. This is a high-quality bronze masterpiece that could place in homes, offices, and outdoors. Of course, it could also be impressive when as a beautiful gift to give your friends.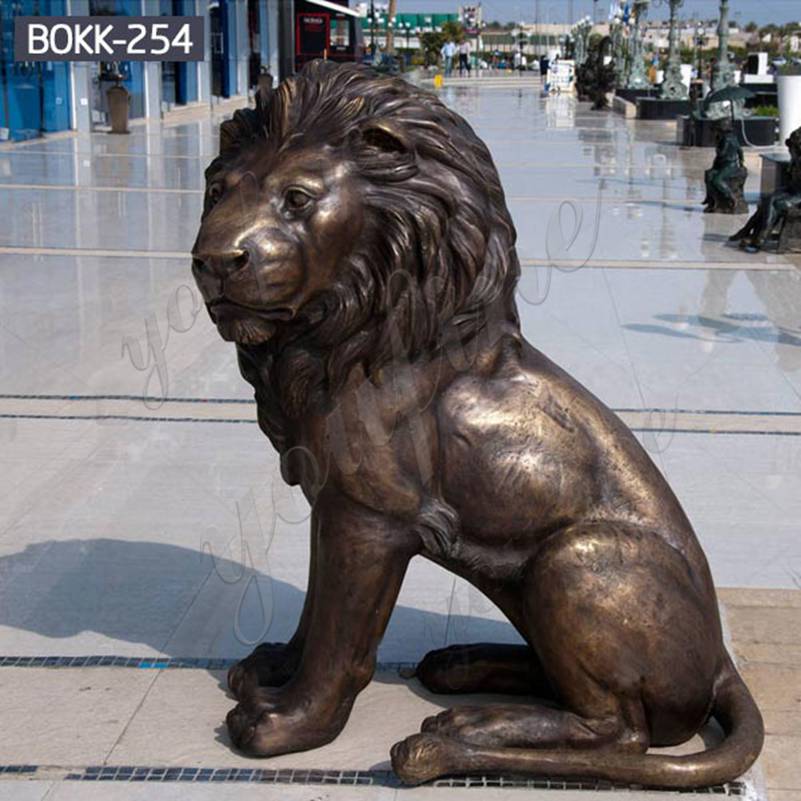 This is a quiet bronze squatting lion statue on the ground. Through the elaborate sculpture of our professional clay master, the lion's overall shape design is carved very realistic and vivid. Then, after careful casting by our professional bronze engraving craftsmen, this delicate and perfect bronze lion sculpture was finally getting it.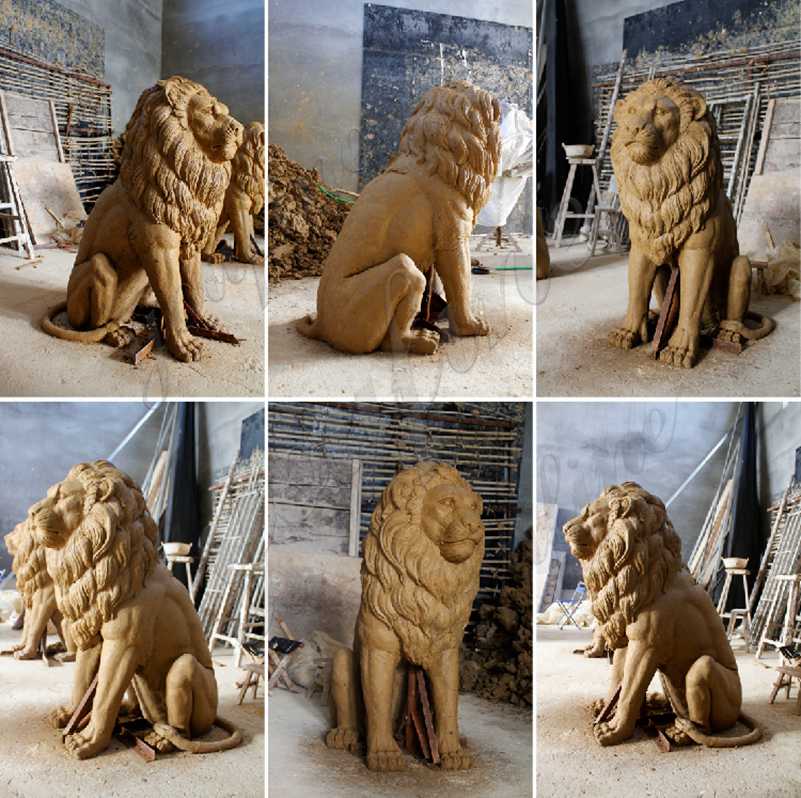 2. Why people like outdoor bronze lion statues?
For thousands of years, in the national culture of China, the lion statue is a symbol of caring for people's auspiciousness and security. The bronze lion sculpture is not afraid of the cold wind and the sun, and is very conscientious. And noble, solemn, and extremely kingly. The mighty, auspicious, is regarded as the treasure of the country.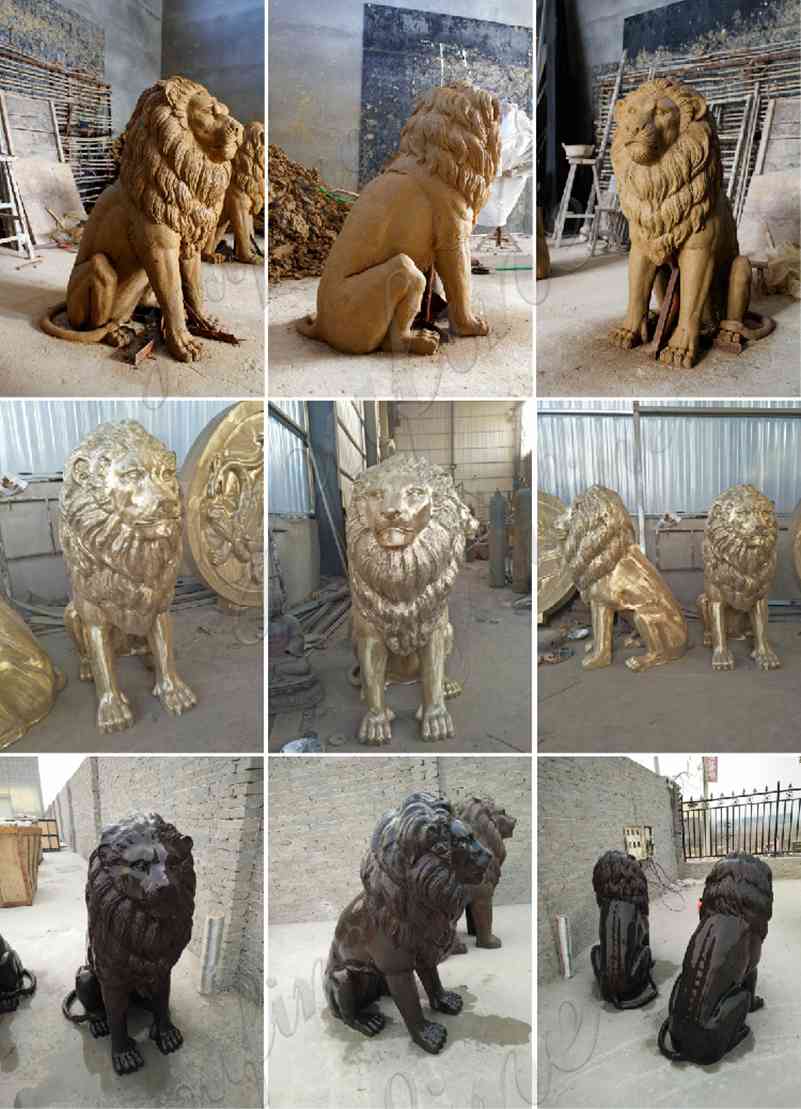 4. More designs of outdoor bronze lion statues:
As a professional bronze sculpture production factory, You Fine Bronze Foundry has more than 35 years of production experience. Here at You Fine Bronze Foundry, we have a range of bronze lion sculpture designs to choose from. Whether it is the Western lion sculpture or the Chinese lion sculpture, we could make it. At the same time, we also have a variety of clay molds available to you for free.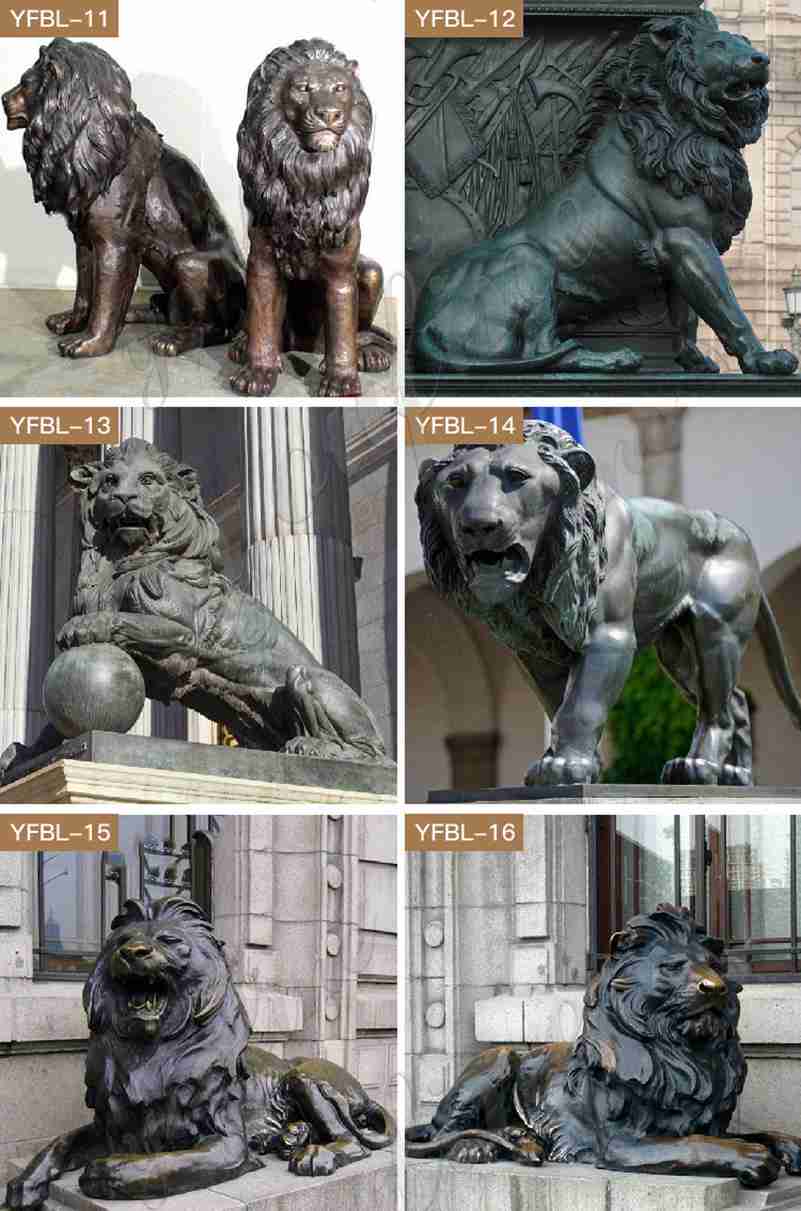 The quality of all our bronze squatting lion statues outdoor is guaranteed, which could ensure that there are no quality problems for hundreds of years. In addition, the color and appearance of our sculptures would become more natural over time. If you want to get more detailed product information, please feel free to contact us.