Details of Lion Statues:
You could not take your eyes off the bronze lion statues for the front porch. The body proportions of this lion are very harmonious. Especially the squatting posture of the lion is so domineering. The lion's posture is also very proud, just like the real king of beasts. In addition, the color of the lion is very beautiful, this color is full of thick and shiny. If you want a lion sculpture guarding the door, this lion sculpture is definitely a masterpiece you should not miss.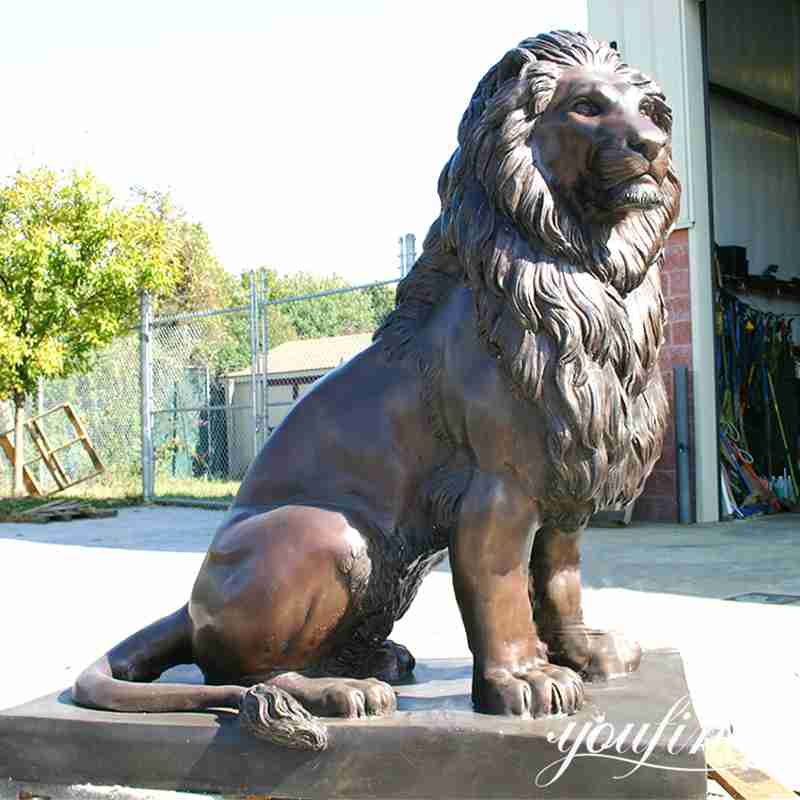 Excellent Design Team:
YouFine has professional designers of lion statue home decor. Their research on lion sculpture is very thorough. Also, our designers pay great attention to the dress code for the hair of the lion sculpture. There is no doubt that our designers also make clear drawings according to the customer's requirements. Therefore, our sculptures would be more in line with your requirements. There is no doubt that YouFine designers could give you the most satisfactory garden lion statues for front porch.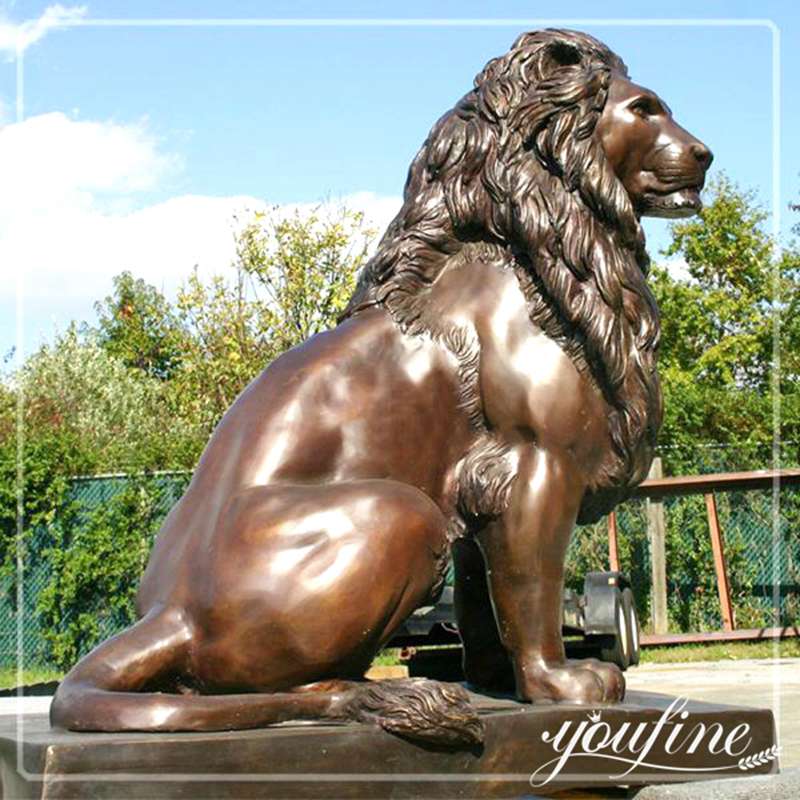 Clay Model Artist:
After our design team has provided all the information. Then, after the client has determined all the details, our clay model artist starts to sculpt the clay model. When making the bronze lion statues, we made a 1:1 clay model. Making a clay model is a very important step. Moreover, only the clay model produced is consistent with the original, in order to ensure the casting of a high-reduction lion statue.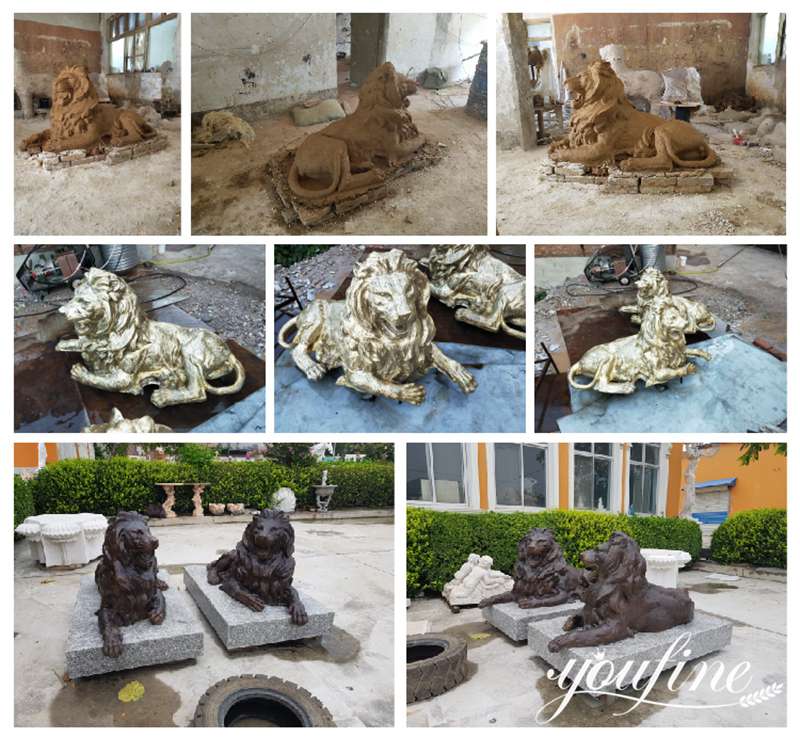 Therefore, after the clay model is completed, our staff would first confirm the modification of the clay model on the basis of the original work. Then, we would promptly send the pictures to our customers. It would be revised in time according to the opinions of customers. Finally, our clay model would be your most satisfying work. Of course, we also have many existing clay models of lion sculptures.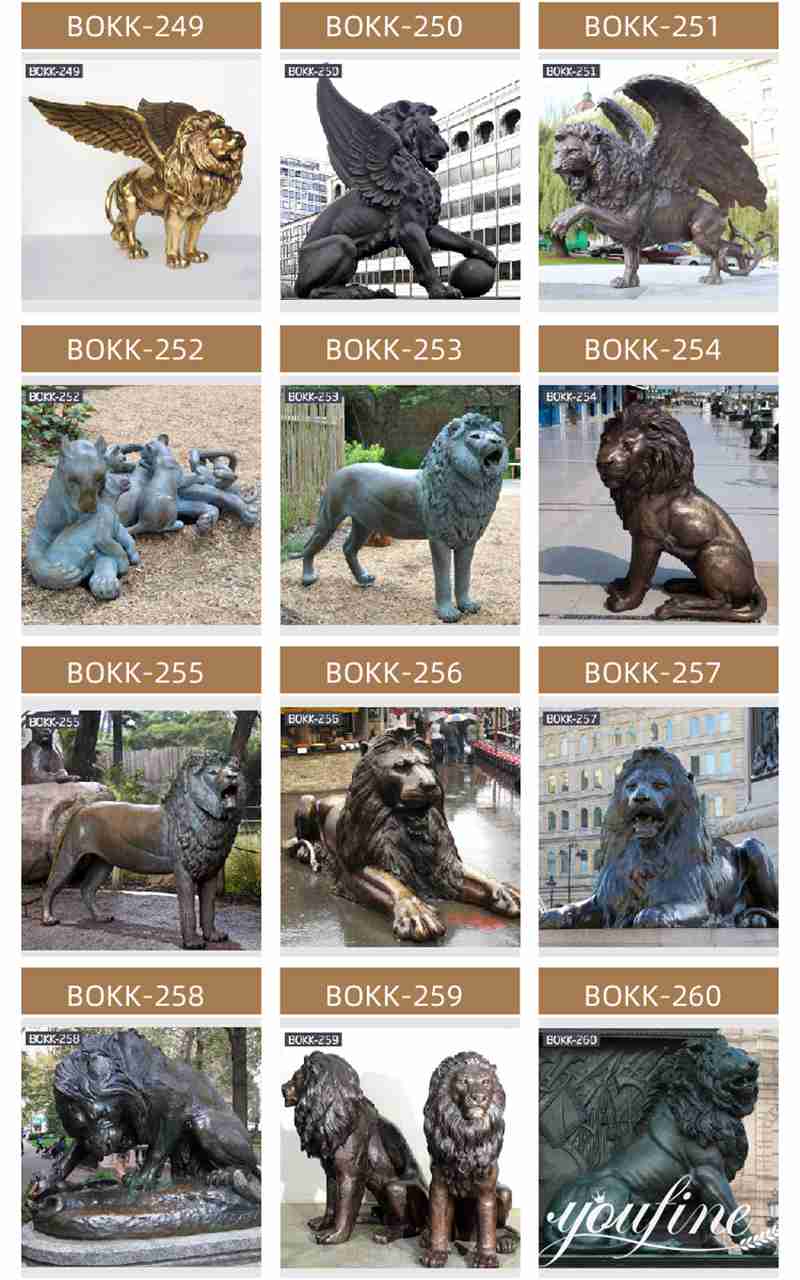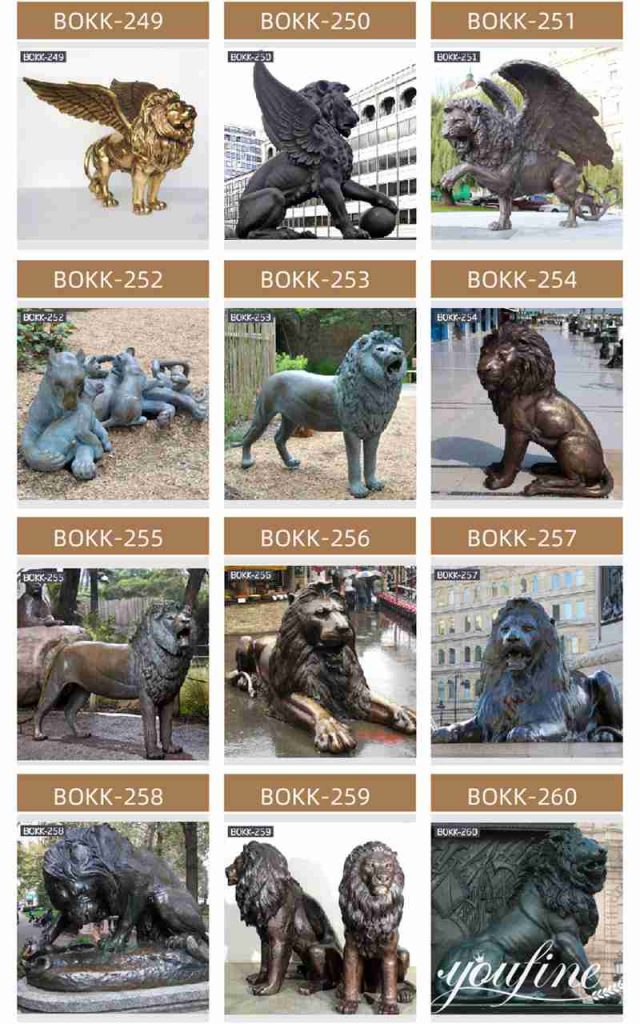 Then you could use our clay model for free. Without a doubt, you would save a fortune on the clay model. And the total construction period of the lion statues for the front porch sculpture could be shortened. So you could get your sitting lion statues for front porch as early as possible. Please feel free to contact our sales consultants for the latest quotes.