Bronze Garden Statues

Advanced Bronze Foundry

Focusing on Bronze Casting

Animal lovers

Horse racing enthusiasts

Record good parent-child time

Fashionable urban workplace people

Decorate your garden

For those who love abstraction

Not to be missed by athletes

Pursuit of traditional classic knight style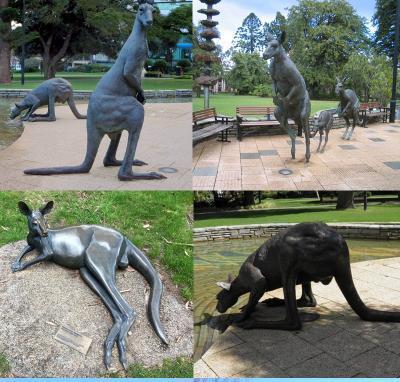 Want a sculpture of the same kangaroo, then YouFine meets your needs.
What does the kangaroo symbolize? When you think of Australian animals, the first thing that comes to mind would be the kangaroo. The kangaroo is a species endemic to Australia. It is estimated that more than 34 million of these marsupials live in Australia, and it is used as currency, a national emblem, and the national symbol of several large Australian organizations. Sculptures based on the kangaroo have been made to honor this animal as well.
These famous bronze horse sculptures were cast by equestrian artist Gwen Reardon. These sculptures are currently located in the Australian Thoroughbred Horse Park. The below feedback from our client who installed the sculpture in the large park. The Sculpture has received great reviews for its beauty.
Horse racing is one of Australia's oldest and most popular sports. Australia has 371 horse racing clubs, the most in the world. The thoroughbred racehorse industry makes a significant contribution to the Australian economy through employment, value-added, and tax payments. YouFine uses the traditional lost wax method to cast famous bronze horse sculptures. Especially our artists choose silica sol material. Therefore, our bronze horse sculpture would not show white spots after a long time. Of course, YouFine horse sculptures could maintain their beauty. YouFine factory makes horse statues of different designs for customers all year round. And our customers are very satisfied with our status.
Using patina, it is more natural and lasting beautiful. Traditional lost wax method, superb process with 50 steps.
Does bronze have a patina?
A patina is the outside color of bronze. It is the result of a chemical reaction with the copper in the bronze that literally changes the surface color of the bronze and it can be either natural, man-made or both. A great example of a natural patina can be seen on the Statue of Liberty
What is bronze patina?
Over time and when exposed to the elements, bronze undergoes a natural process called patination. Patina is a tarnish that forms on the surface of bronze through oxidation. It results in the distinct blue-green coating or some other shading you might see on old copper roofs and bronze statues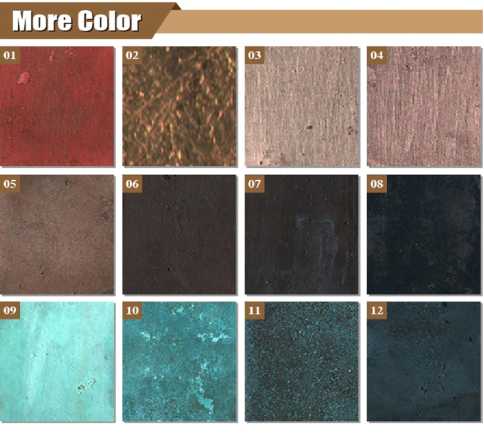 About the YouFine Foundry
You Fine Art Bronze Gallery is located in Quyang County, Hebei Province, which is known as"The Sculpture Hometown of China".We specializes in the production of various bronze statues, and here at You Fine, you could enjoy a one-stop sculpture service. From statue production, delivery to installation instructions, You Fine could provide you with the most complete shopping service, allowing you to receive the goods at home.