Cast Bronze Kangaroo Sculpture Details:
A very cute life-size bronze kangaroo sculpture. This kangaroo is lying on the ground, his mouth is drinking water near the river, and his body is leaning forward to show his huge body. Of course, you could also see the ears of this kangaroo standing upright, and the tail lying vertically on the ground. Our sculpture portrays the image of kangaroo very lifelike and vivid.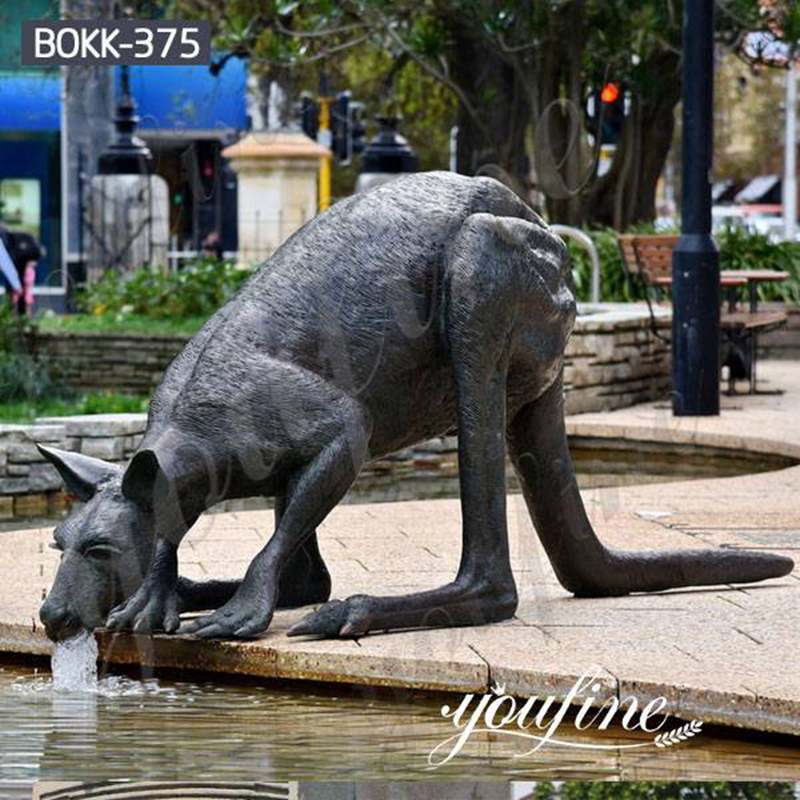 We would use high-quality bronze raw materials to make this cast bronze kangaroo sculpture. And our factory would also use the traditional lost wax casting method. Although this is a complex casting process, usually it need 33 operating steps. But we have enough professional masters, which requires our professional masters to operate every step of the casting process. Moreover, our masters are very careful and patient in mastering and making sculptures.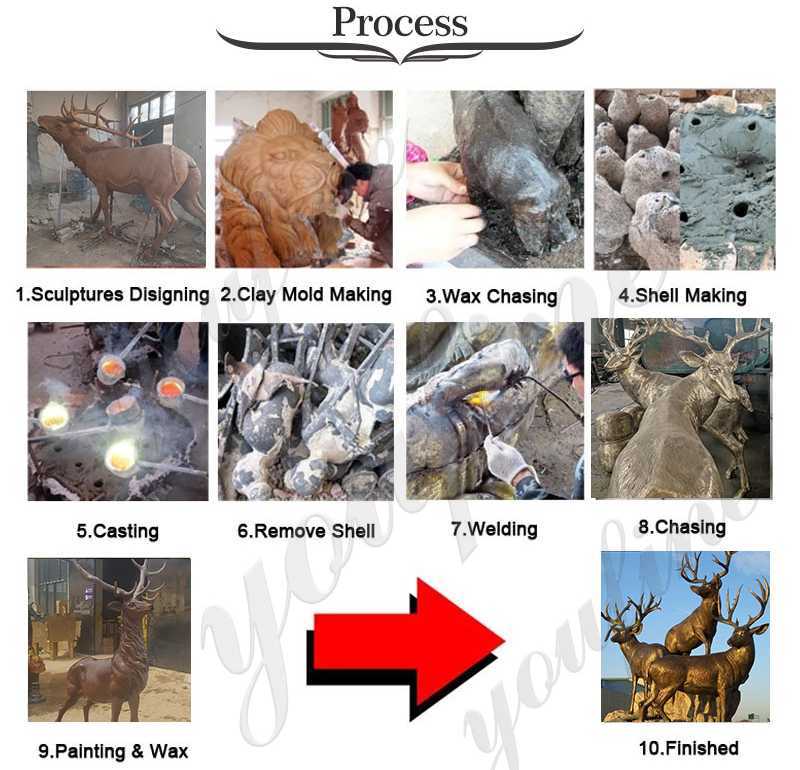 Why Choose You Fine Bronze Foundry?
1. First of all, our factory has the best carving masters and clay mold masters in the industry. They all have learned carving techniques since they were young. So they have more than 30 years of carving experience.
2. Our factory was established in 1983, with mature production processes and machines to improve the quality and production schedule of the life garden bronze kangaroo sculpture.
3. All our bronze products are of high quality, the same quality as the museum.
4. Our factory accepts customization, so we could also customize the sculpture according to your own design or pictures or drawings.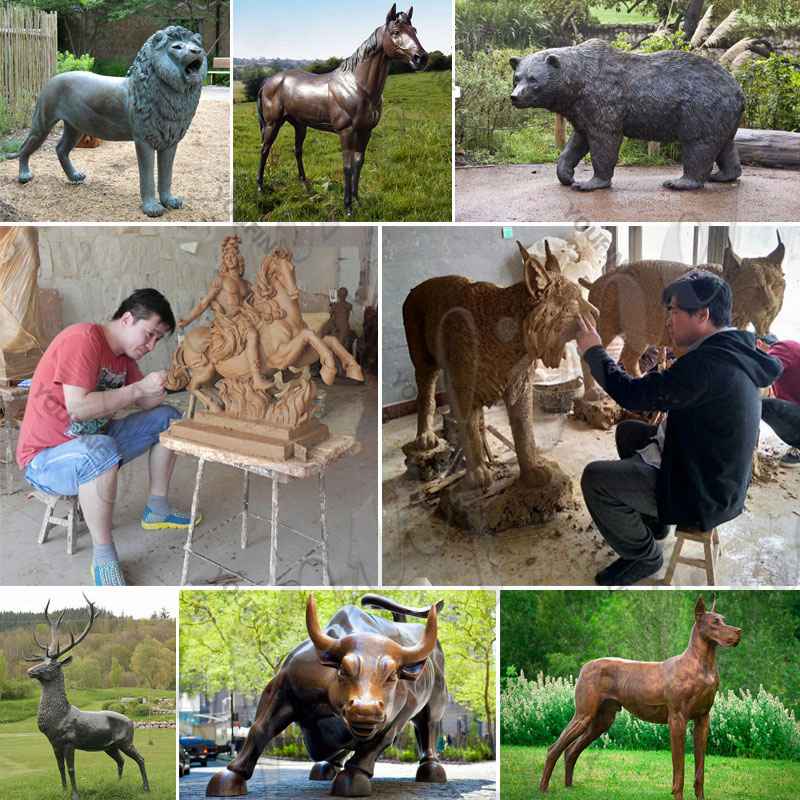 More Bronze Animal Statues to Choose:
As a professional casting bronze statue factory, with more than 35 years of experience. You Fine could provide you with various animal statue designs to choose from. We have extensive experience in making different kinds of animals. Such as bronze ducks statues, bronze dogs statues, bronze lions statues, bronze horse statues. As well as bronze deer statues, bronze cattle statues, bronze eagle statues and so on.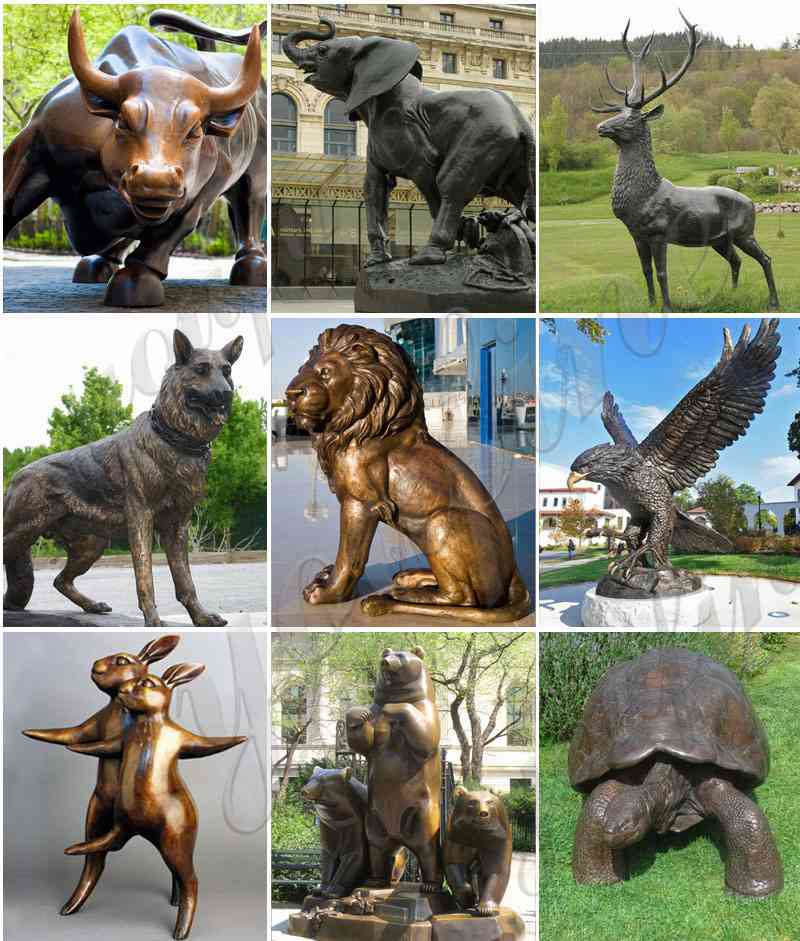 Of course, in addition to this cast bronze kangaroo sculpture design, we have other different kangaroo designs. Please feel free to contact us to learn about your favorite sculptures. We could offer you some discounts today!