Introduction of Reindeer Statue:
Our standing bronze reindeer statue is cast from the highest quality bronze materials. Also, our artists use 80% bronze and 20% other metals. In addition, YouFine uses both antique and traditional casting techniques, the "lost wax process". Without a doubt, we guarantee that every detail of the deer sculpture is perfect. Additionally, our bronze sculptures are carefully treated to resist rust to ensure their sculptures could be used outdoors for years without fading.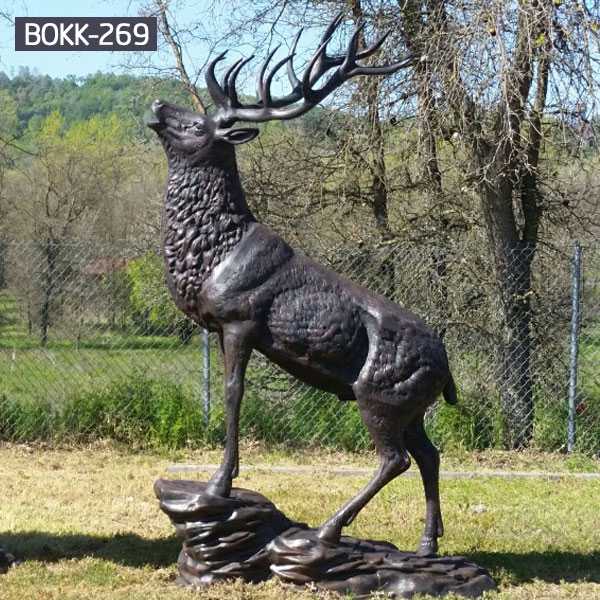 Why do People Like Reindeer Statues?
We all know reindeer, also known as horned deer. And they are the only animals under the deer family reindeer. Also, both female and male reindeer have very beautiful horns. The complexation of reindeer antlers is an important feature of their appearance.
Also, reindeer are a source of meat for northern peoples living near the Arctic Circle. At the same time, people also use their fur for warmth. Of course, many people drink deer milk. Or use reindeer as transportation. Moreover, reindeer are good at traversing forests and swamps and are also the main production and transportation tools for hunters.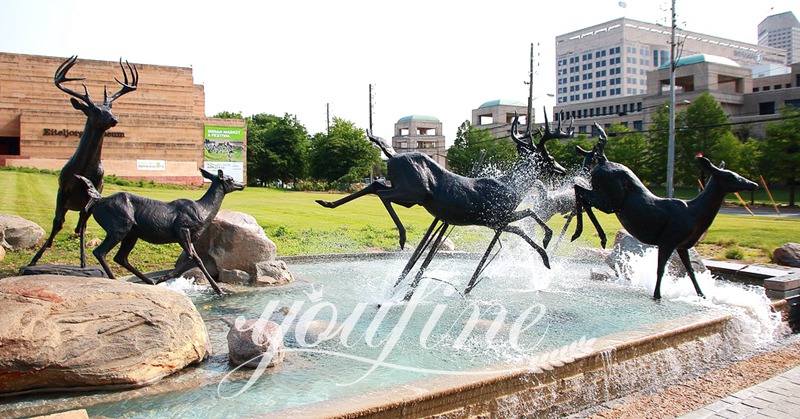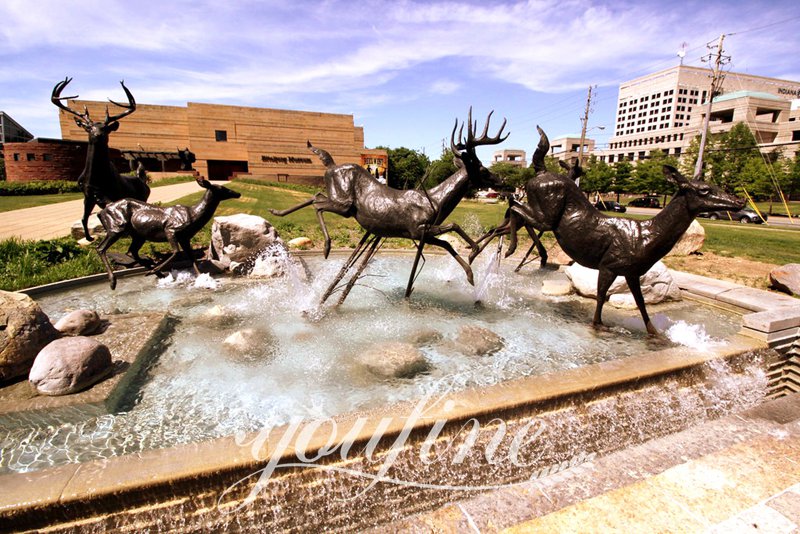 Traditional Lost Wax Method:
High-quality bronze reindeer sculptures can be preserved for longer periods of time. Meanwhile, our artists utilize the proprietary casting technique "Lost Wax Process". And, in this casting process, our artists use silica sol technology.
Therefore, our sculpture would not have white spots on the surface of the reindeer sculpture in the long-term outdoor decoration. Well, without the white-spotted reindeer sculpture there is no cracking. Therefore, the YouFine bronze reindeer statue could bring you longer companionship.

Sophisticated Clay Model:
Our bronze elk sculpture clay model artists have many years of carving experience. They are often engaged in the carving of various animals and are able to master the details of each sculpture. YouFine clay model artist learns to make animal clay molds in childhood. Their skills are learned from their parents. After decades of practice, they have already mastered the carving skills of clay models. So they could bring any animal to life.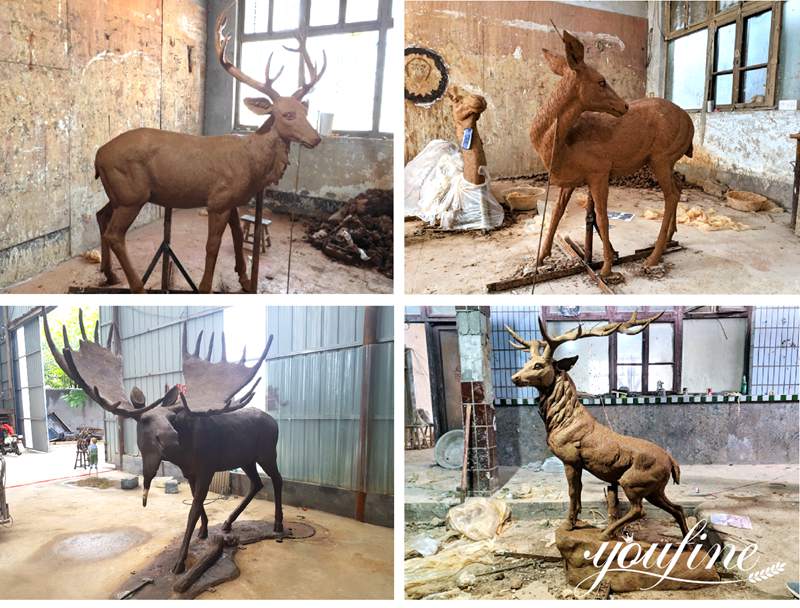 More Designs of Deer Statues:
First of all, YouFine Bronze Foundry has many professional artists. Our artists can create life-size bronze reindeer sculptures in different styles. And I'm sure you could find a style you like. Then, all our bronze animal statues are cast from the highest quality bronze material. Because only the best proportion of bronze content can guarantee the quality of the reindeer sculpture.
YouFine Art Sculpture could provide high-quality bronze reindeer sculptures. At the same time, we also offer custom bronze sculpture casting services. Whether your bronze reindeer statue is in small size or large size, we could accept it. Our factory has more than 39 years of casting experience, we are your best choice!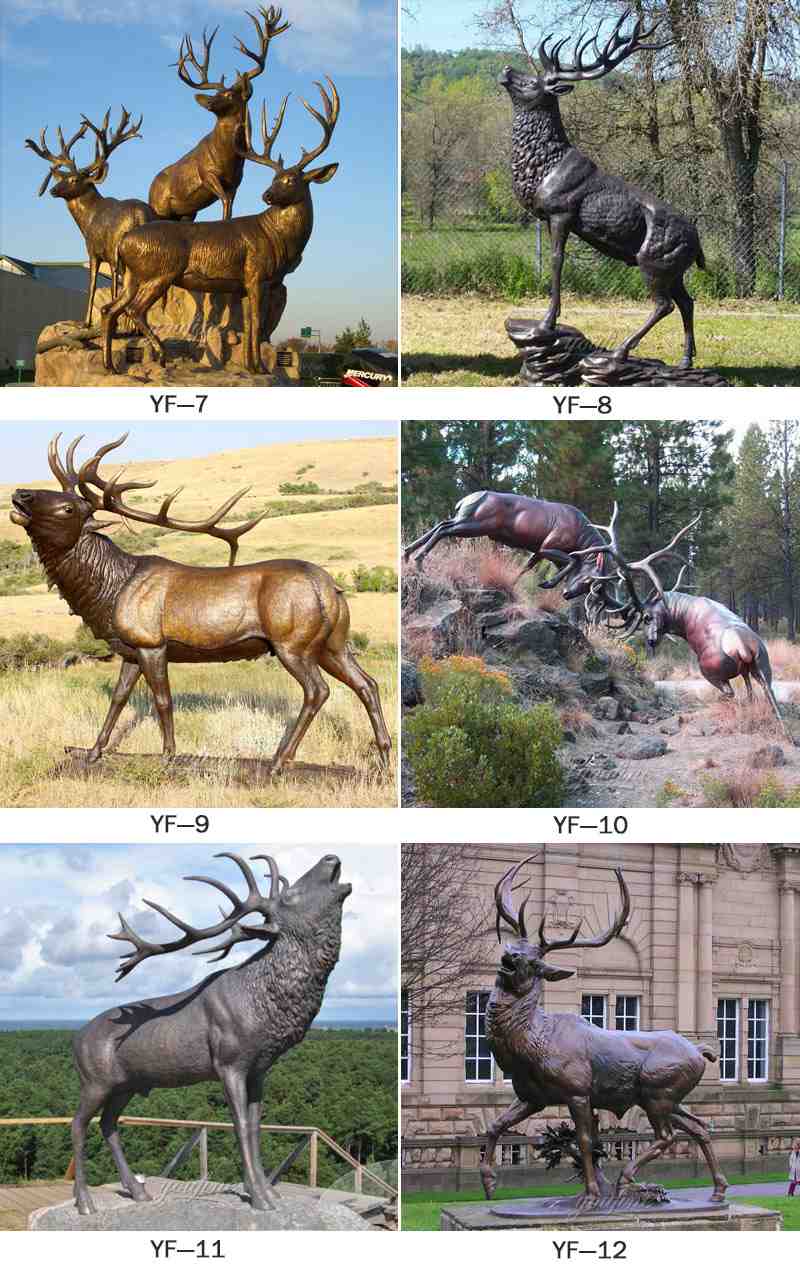 For any other information about our bronze stag statue. Please send us an e-mail (sales@you-fine.com), call us (+86 13938480725), or leave a message on our website, our professional and friendly sales staff would reply to you within 24 hours.