Angels, in people's minds, have a pair of wings. And angels are always there when people need them most. They are symbols of love and wisdom. The emergence of life-size bronze angel statues makes people more specific to this image concept.
In addition, there are many shapes of angel sculptures, including cute child angels, beautiful beauty angels, and hero angels made into men. In short, the image of the angel statue does not have real existence, and people could define its shape. But no matter what kind of shape, the meaning represented is eternal.
Life-size Angel Statue Details:
YouFine has cast beautiful life-size bronze angel statues for many clients. Especially this exquisite garden angel sculpture is very beautiful. She is wearing a beautiful thin skirt. Her forehead was raised and her hands were open as if they were about to take off. We cast this sculpture for many clients and they are very satisfied with our sculpture. And, we often receive customers to visit our factory. Of course, when customers saw our angel sculptures, they were very happy and surprised.
Praying Angel Statue:
Of course, at YouFine we offer customization. Our artist would also cast a praying life-size angel statue. YouFine Angel Sculptures look realistic and are suitable for indoor and outdoor decoration. These ornately decorated life-size angel statues are absolutely stunning. Especially our praying angel statue is a favorite of Catholics.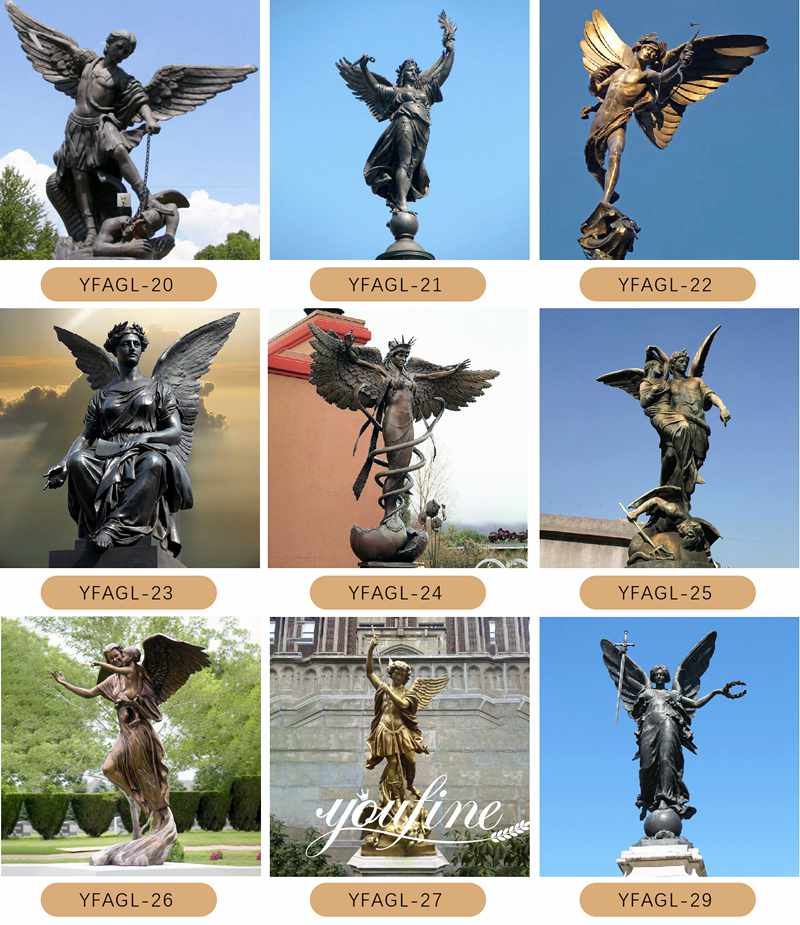 Outdoor Angel Statue:
YouFine's sturdy and beautiful outdoor angel statue is made of high-quality bronze material. These life-size angel statues are resistant to all types of wear and tear. Therefore, it is not suitable for outdoor decorative art. YouFine Sculpture Factory Western mythological angel sculptures are beautiful and realistic.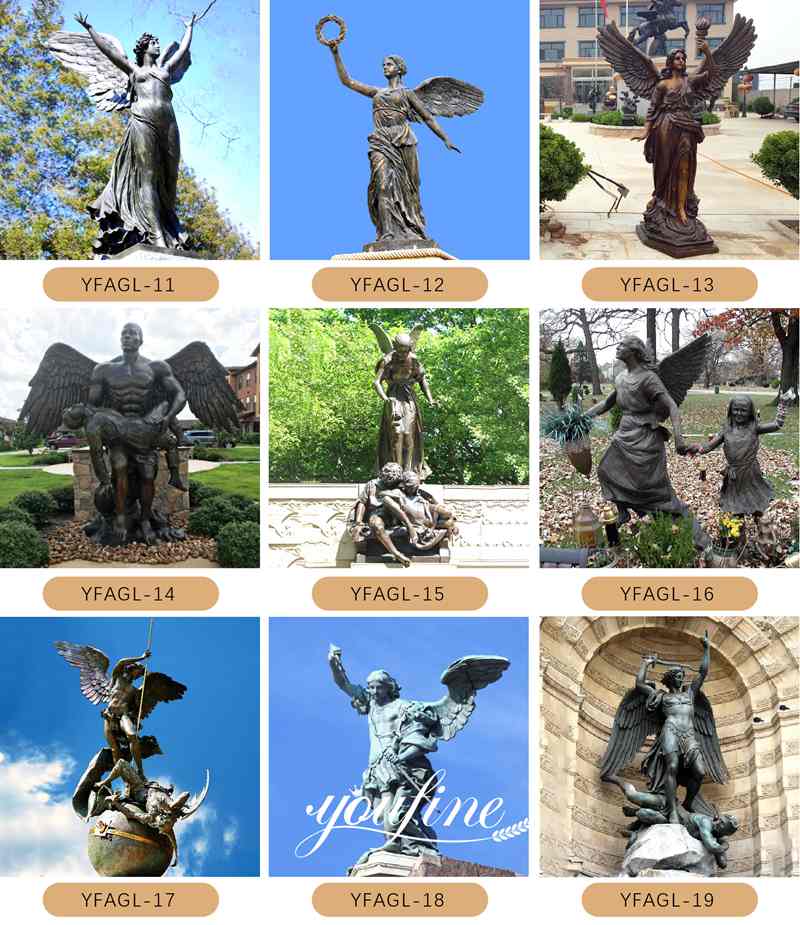 Therefore, these angel sculptures are often set in various leisure places such as garden landscapes, waterscape fountains, garden courtyards, leisure squares, and so on. Of course, these bronze angel statues are also suitable for home furnishing for decoration.
Guardian Angel Statue:
When it comes to the guardian angel statue, then the first thing we want to do is the Archangel Saint Michael. St. Michael, as the bravest and most handsome angel, could always give us a sense of security. Therefore, YouFine St. Michael's sculpture has been well received by many customers.
YouFine offers a variety of life-size outdoor angel statues. Of course, we also have different designs and colors according to your preferences and requirements. These life-size Archangel statues are also great for gifts, holiday decorations, and Catholic religious decorations.
Silica Sol Precision Casting Method:
On top of that, our artists use the silica sol investment casting method. As a large factory, we pay great attention to the quality of angel sculptures. So there would be no white spots on the surface of our bronze angel statue. So there is no doubt that our sculptures are of high quality and look great.
Therefore, if the silica sol investment casting method is not used, some white spots and textures would appear on the surface of the bronze angel sculpture after 1-3 years. This phenomenon not only affects the beauty of the sculpture but also cracks the sculpture. Eventually, the sculpture would break completely. But our bronze statues have a lifespan of over 100 years.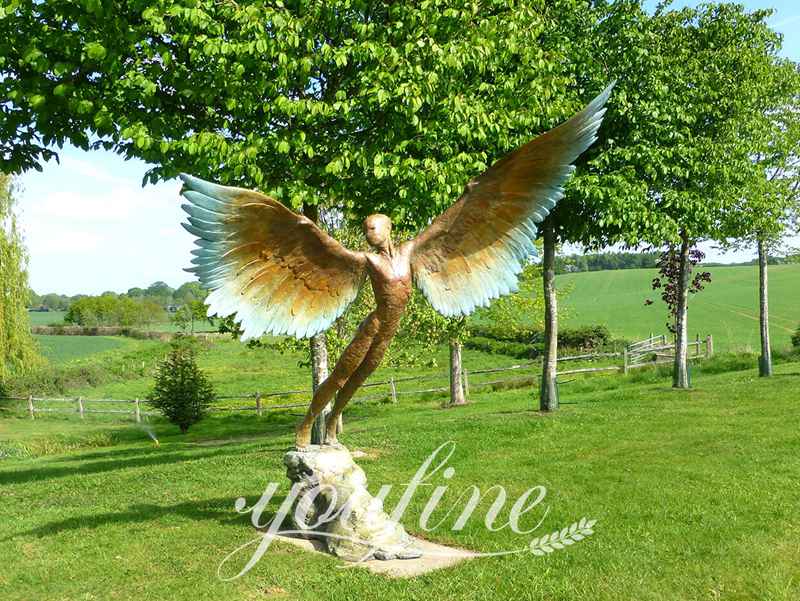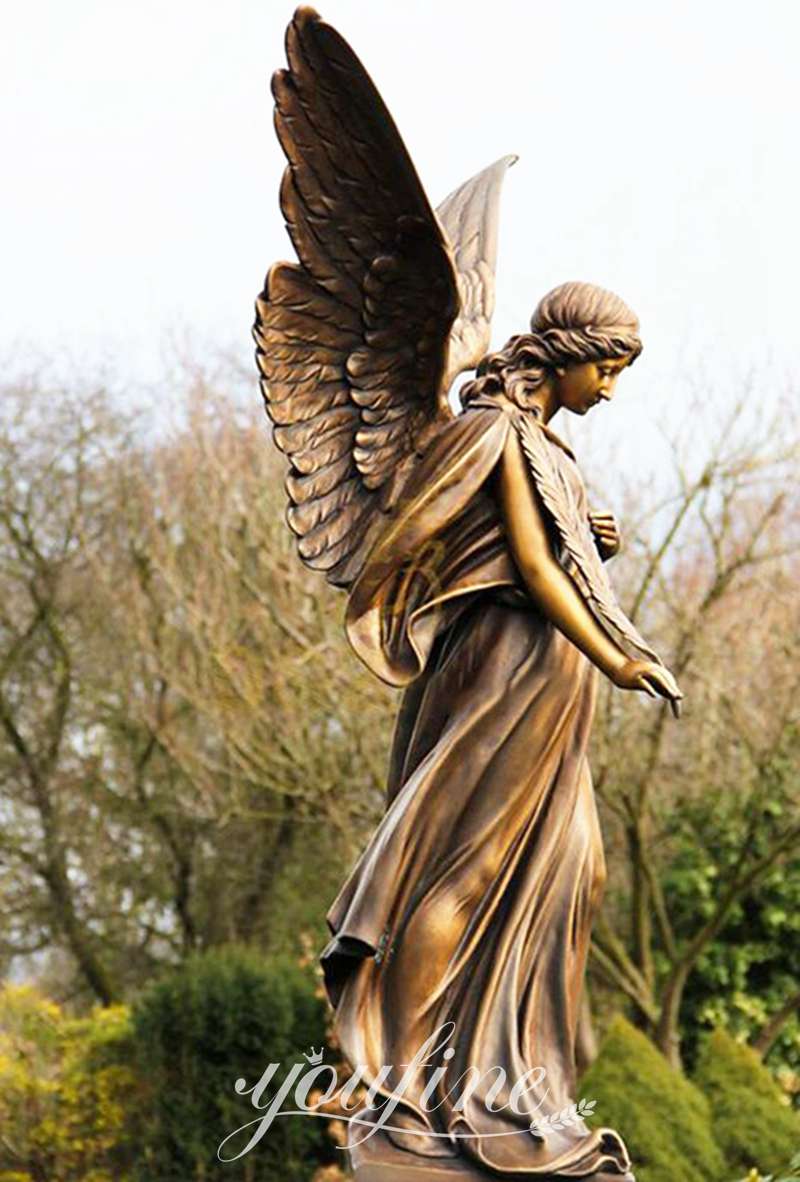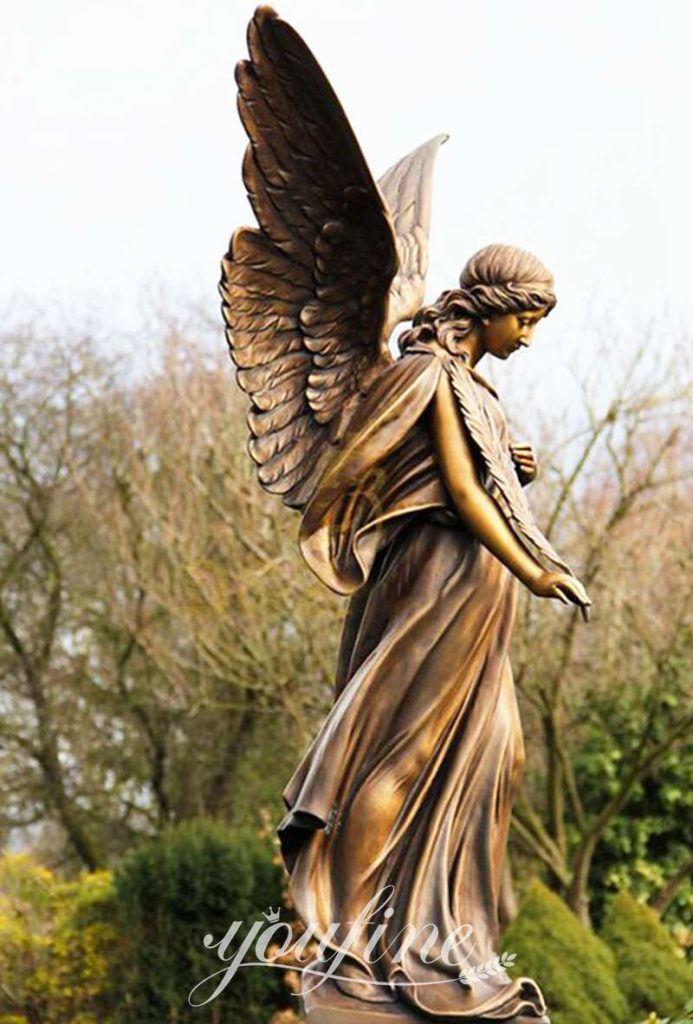 No doubt, choose YouFine and you would get a durable and beautiful sculpture. We have made many successful angel sculptures for clients in different countries like the USA, Canada, Australia, etc. If you need a large angel sculpture, please contact us now.