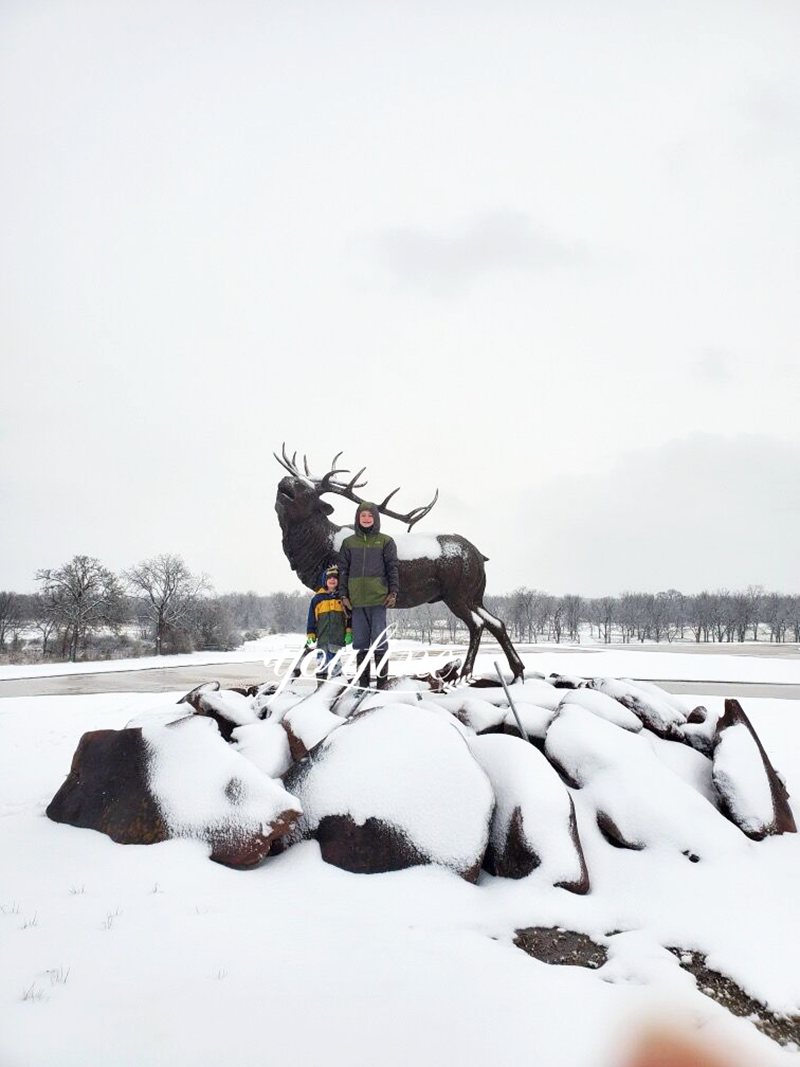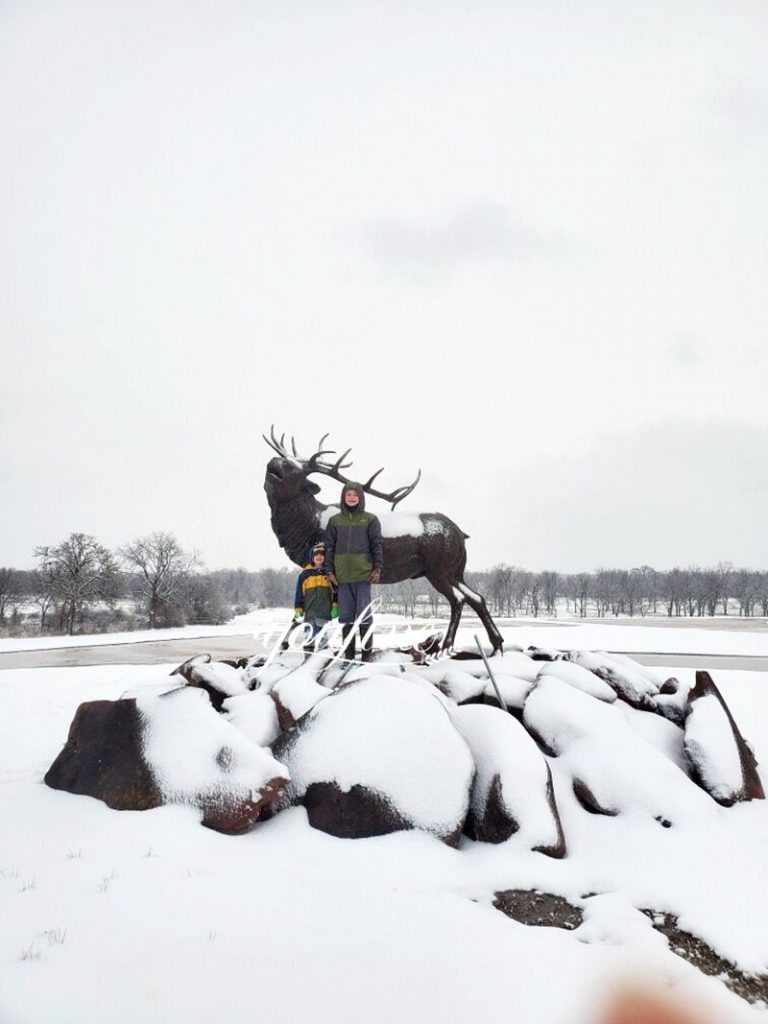 Introducing Bronze Elk Sculpture:
YouFine bronze elk sculpture is very beautiful. Our artists use pure hand casting. You could clearly see that the shape of this stag sculpture is very realistic, just like the real thing. In addition, the muscles of the elk sculpture are very developed, reflecting the strong posture of the sculpture. This beautiful outdoor elk sculpture is one of the Manor Decorative Arts you couldn't miss.
Good Feedback from Customers:
We have cast different shapes of life-size elk statues for many families. Among them, an Australian customer sent us some beautiful feedback pictures. He told us that when he saw this metal elk sculpture, they liked it very much. Then we customized this deer sculpture for him, he was very happy and satisfied after receiving it and gave us a good review.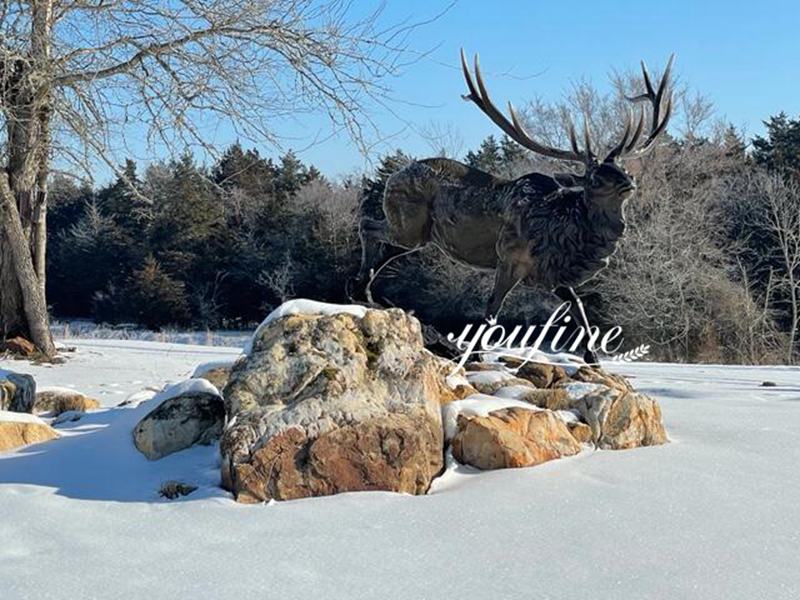 We Support Customization:
There are many kinds of elk sculpture bronze in our factory. If you want to design according to your requirements, we could do it too. On the other hand, our artists have rich experience and skilled casting techniques.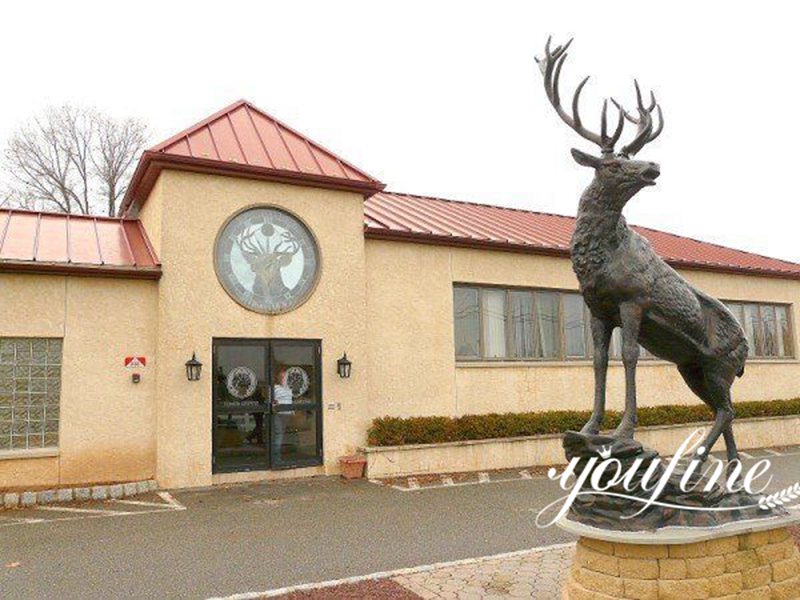 First, we need to make a model of the sculpture and discuss it with the client. The model is then repaired again and again until the customer is satisfied. Next, we start production and the final product is 98% similar.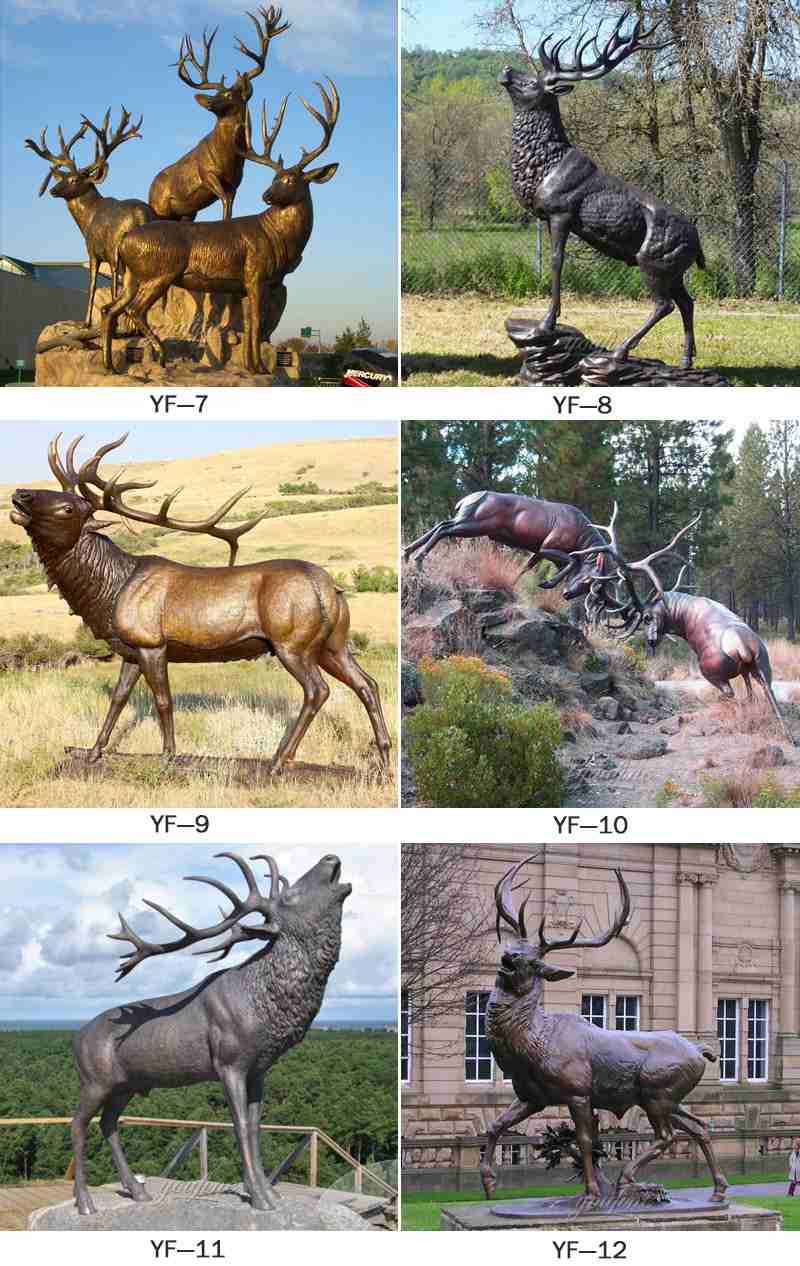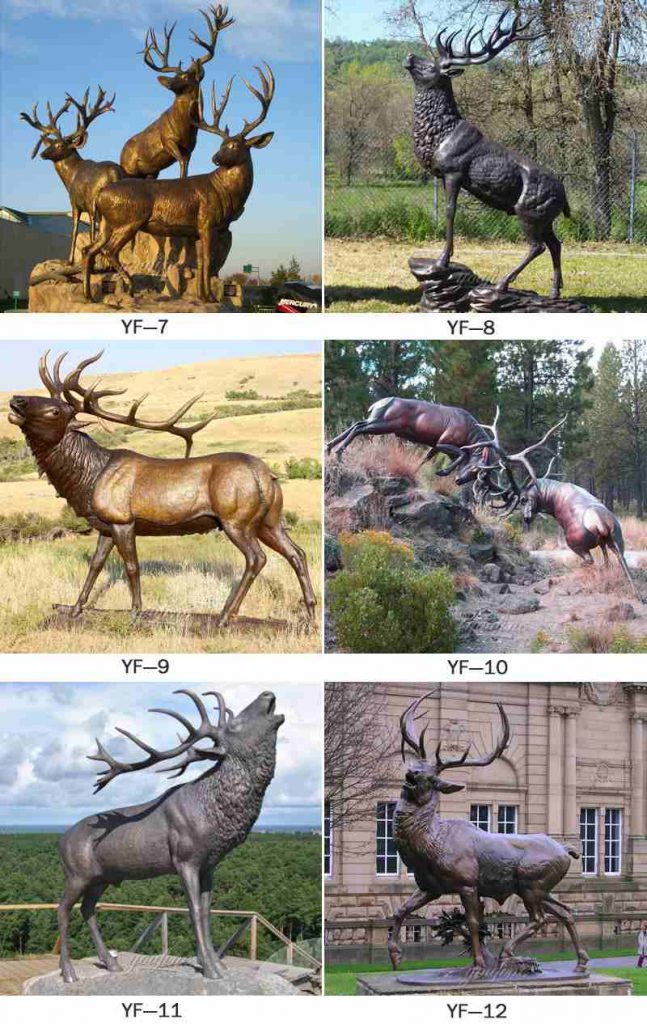 Guaranteed Very High Bronze Content:
First of all, in order to ensure that the sculpture could survive in the ice and snow. Not only because we pay attention to the installation process, but also because our sculptures contain a very high bronze content. Therefore, the sculpture is heavy enough that it would not fall over in the ice and snow.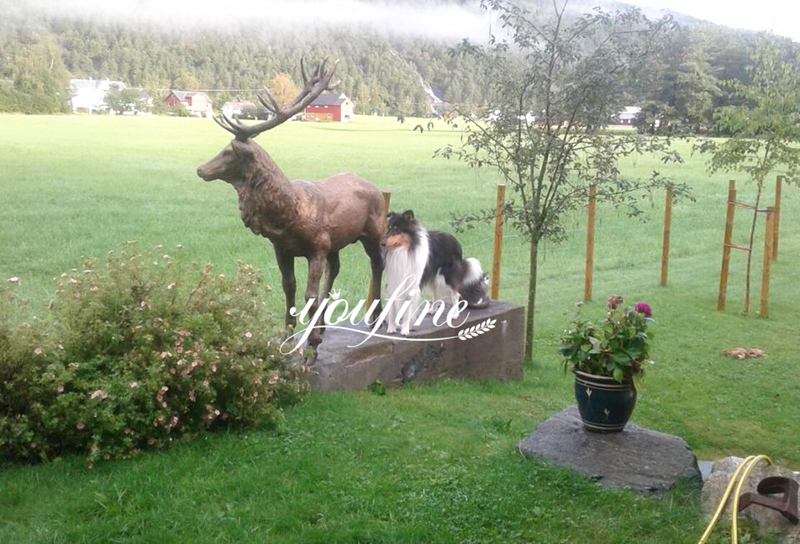 Every artisan in the YouFine factory has skilled skills. They have been in the business of casting bronze sculptures for decades. Therefore, the production of anycast bronze statues could be easily completed in their hands.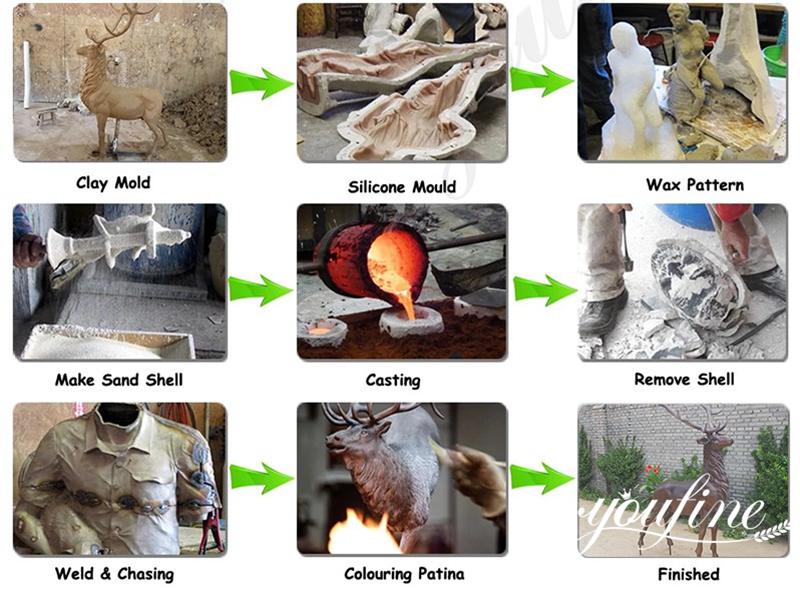 Of course, our artists would do 1:1 clay models and then use the best Craft for molds and castings. Also, the artists use their hands for casting and welding. We ensure the perfection of welding details. If you want a delicate and beautiful life-size elk statue, please contact us immediately.