As we all know, there are more than twenty bronze panther statues in the Pittsburgh area. Among them, the Millennium Panther is a gift from the Student Union. A 10-foot-long bronze panther was installed in front of the William Pitt Student Union and across from the cathedral in 2001. The leopard's nose became shiny because of the student's touch. Before sports games, especially football, and basketball games, students would touch it for good luck.
Famous Leopard Sculpture: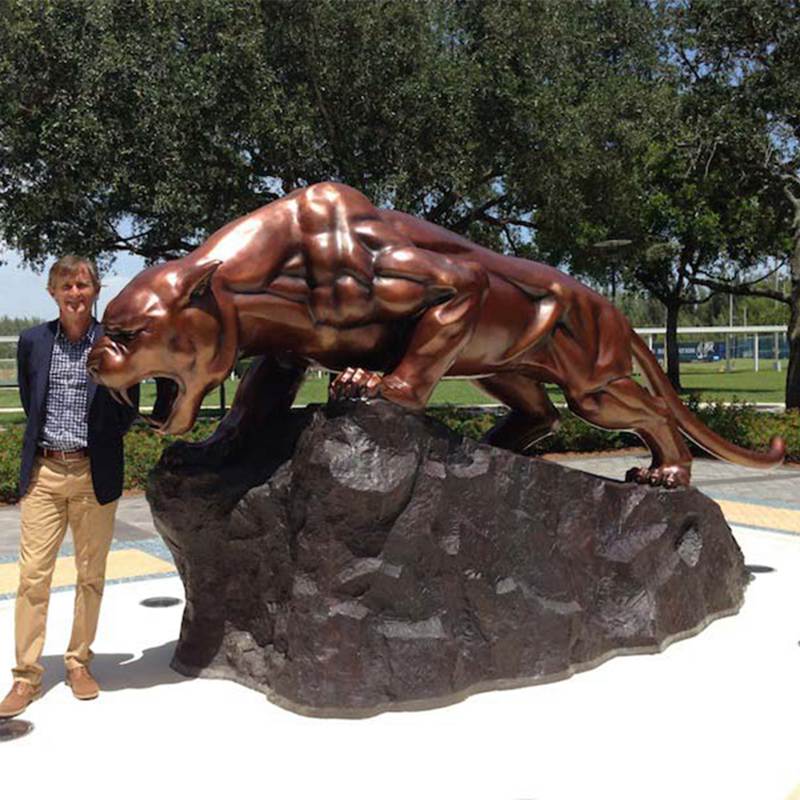 Of course, there are four leopards in the school as guardians of the bridge. These are designed by the sculpture Guiseppi Moretti, and they guard the corner of the hollow bridge. The bridge was built in 1897. These sculptures pay tribute to the puma who once lived in the hollow and are also the mascot of the University of Pittsburgh. On this road, at the end of the bridge, you could see the Phipps School of Music. And our customers spent a lot of happy time there.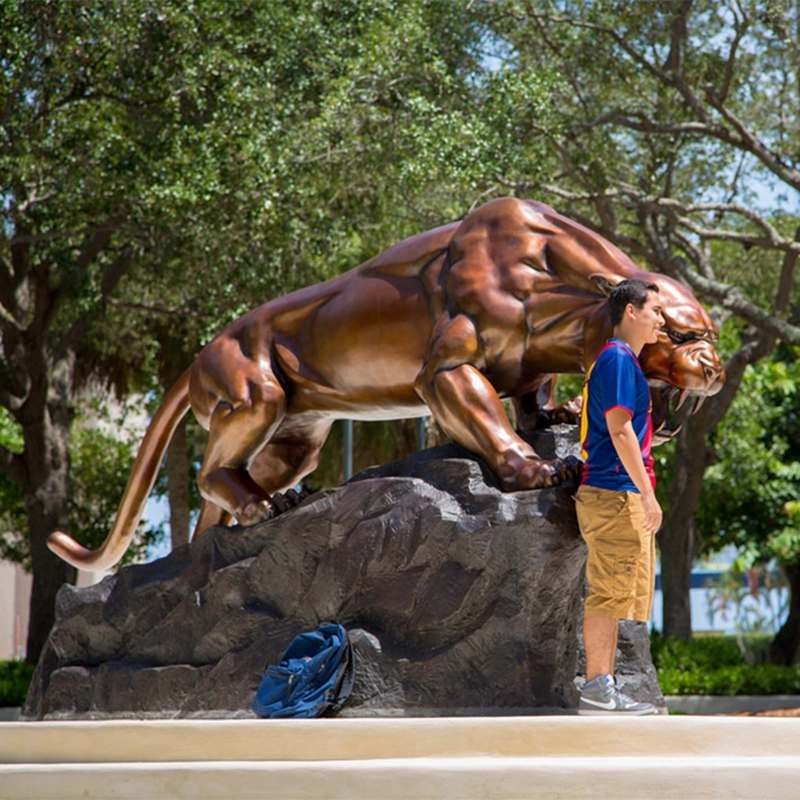 Description of Bronze Panther Statue:
YouFine's clients miss school life very much after graduation, especially those campus leopard sculptures that accompany him through a better life. These wild sculptures inspired him to study hard, win a series of awards, and graduate with honors. Now, he has also got a satisfactory job. Therefore, he specifically contacted YouFine and asked us to cast a similar bronze panther statue for his community.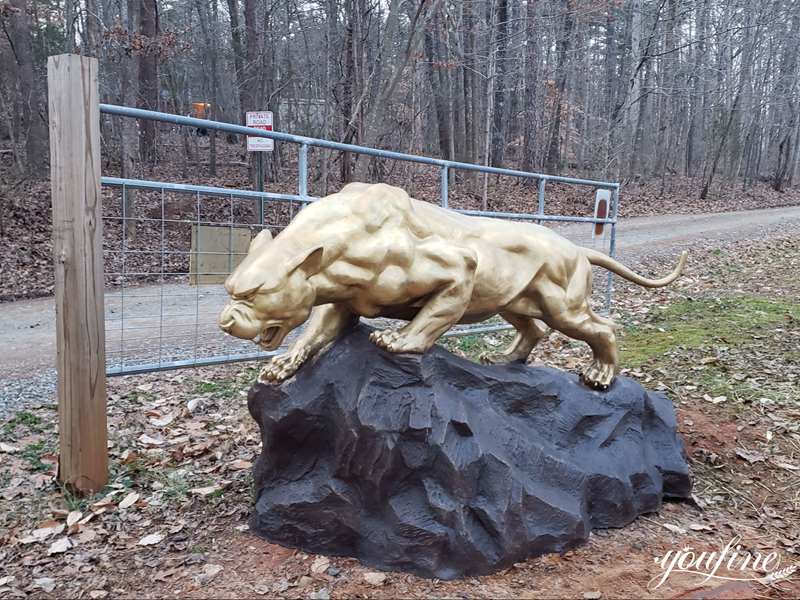 Leopard as the Mascot of the Campus:
The bronze leopard statue is very suitable as a school mascot. The leopard is tall and has beautiful lines. And they are fierce and powerful. In addition, the leopard is agile, a symbol of majesty and strength. Therefore, they are very suitable for dreamlike and constantly striving campus places.
Other Decoration Positions:
YouFine bronze panther statue is cast by the lost wax method and is a real work of art. Of course, it is also suitable for indoor or outdoor use. This sturdy black panther statue is not affected by the weather. Zoos, offices, lounges, and restaurants are also great places for it to hang out. There is no doubt that this leopard sculpture is also used in hotels, resorts, storefronts, trade shows, restaurants, shopping malls, or any place where you want to depict the theme of big cats.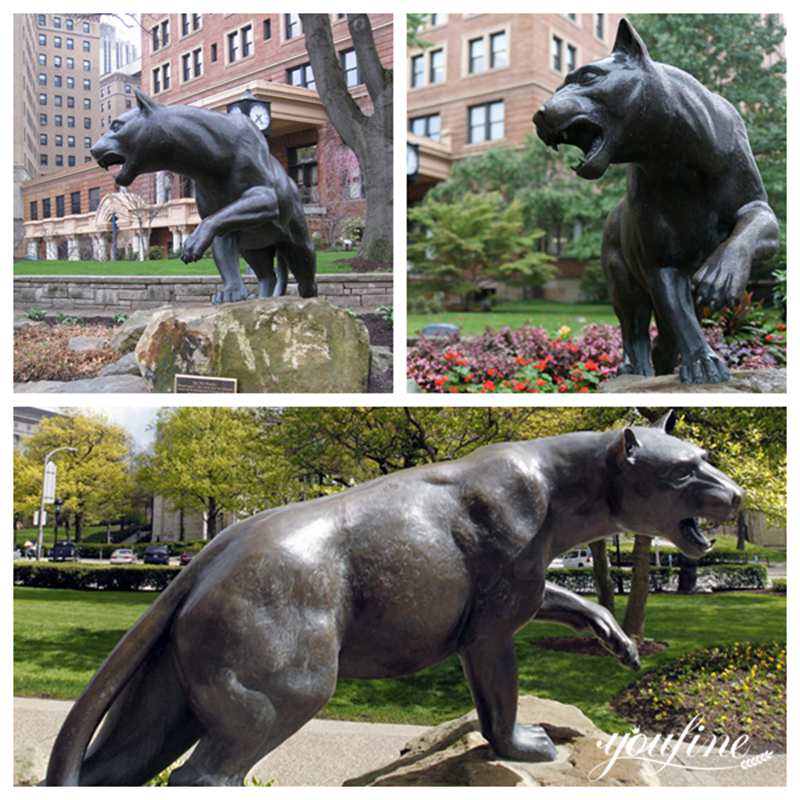 Choose YouFine, Choose High Quality!
As a large factory with decades of casting experience, YouFine always insists on high quality. Especially our artists are very pursuing high-standard raw materials and exquisite detail expression. So when you choose YouFine, it means that you would have a bronze panther statue of excellent quality.

You could contact us immediately and we would give you the most reasonable price.