Bronze teacher and children sculptures details:
This set of bronze teacher and children sculptures was custom made for our client in Ireland. Also, we got feedback. The sculpture wanted to convey the concept of a teacher playing the violin leading his students on a walk. The sound of music is all around them, and each child has a happy smile on his or her face. Our artist also created the sculpture with a sense of happiness, and both the client and we are very satisfied with the final product.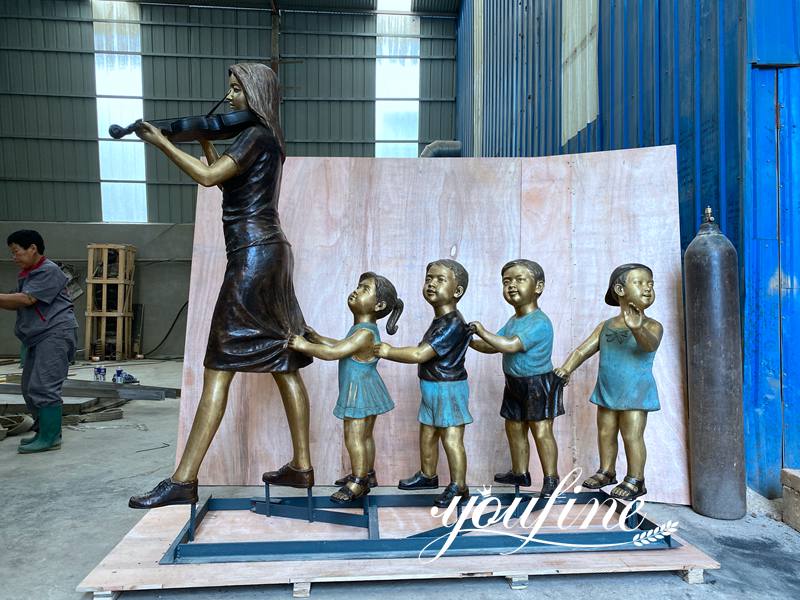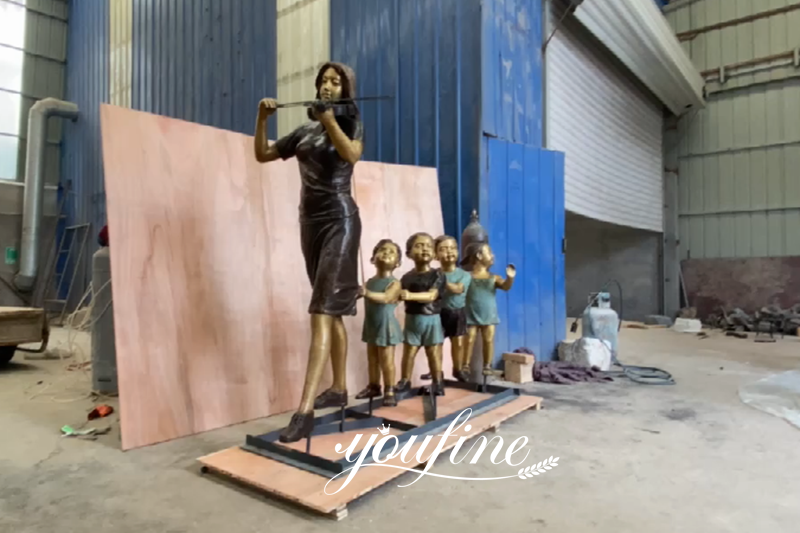 Feedback from Ireland client:
September 1st, 2021, the new month we received feedback from our client. The client placed this bronze teacher and student sculptures in the school. The feedback is a picture of a cute child with the sculpture, I am sure this little princess also likes the sculpture very much. The blue sky echoes the sculpture, as if the sound of music is in the ear, very harmonious. YouFine has made art sculptures for many countries. If you happen to be looking for a sculpture, you can come to YouFine and explore the beauty of art sculptures with the artist.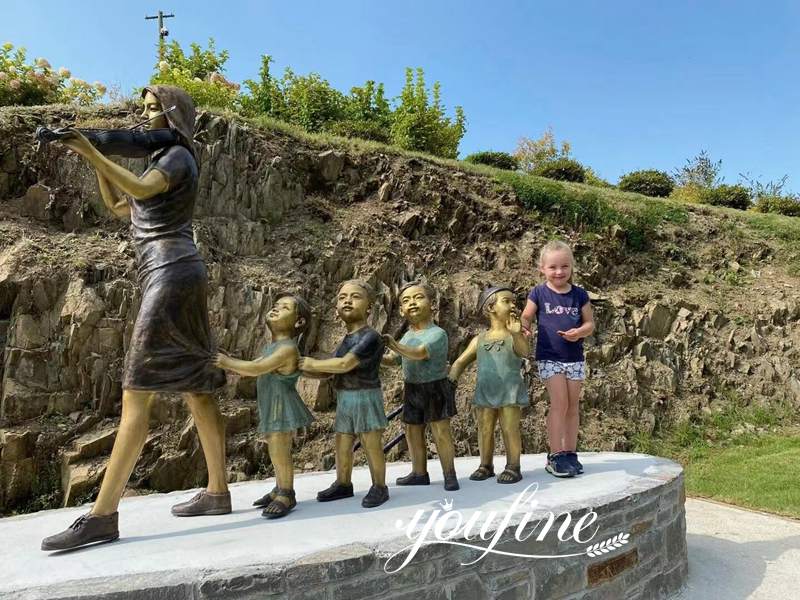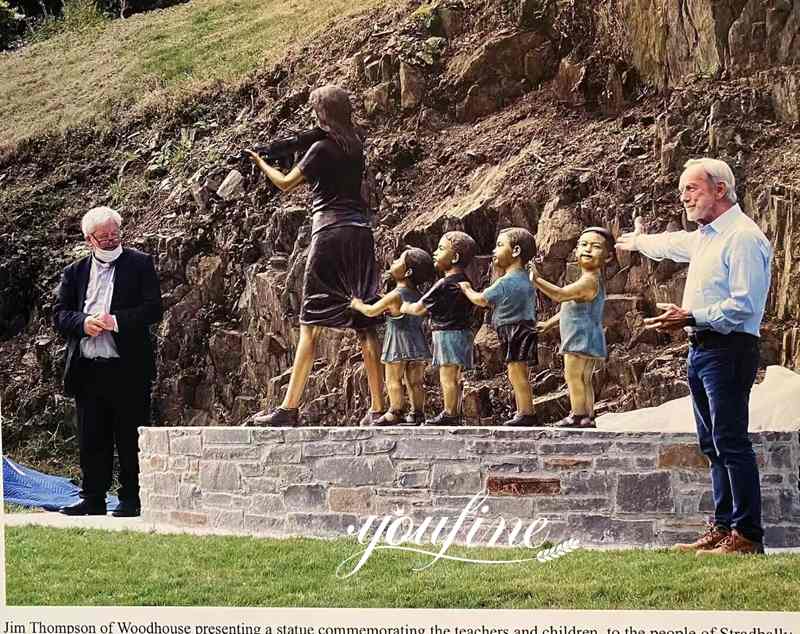 Quality craftsmanship:
This bronze sculpture was made using the lost wax method. The wax shell is constantly modified and then the wax figure is used to create the sand sculpture. In this way, when hot copper water is injected, the wax statue melts and the copper water takes over the wax statue, thus creating a bronze statue. As a result, it comes in different shapes.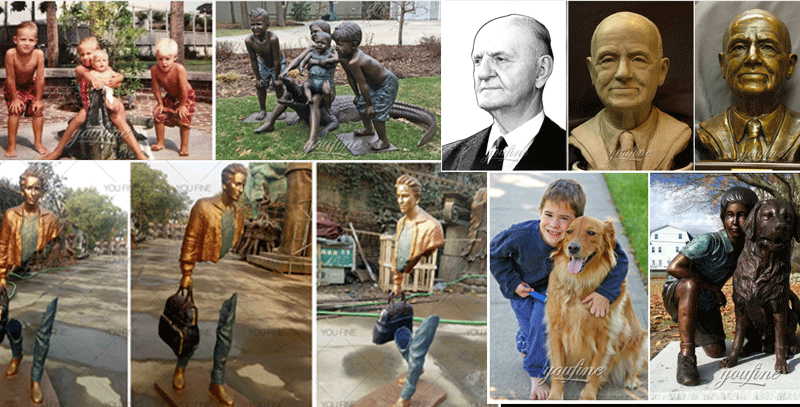 Bronze teacher and children sculptures clay model:
The most important thing we do before casting a bronze statue is to make a clay model. The work is reproduced 1:1 for the client to confirm before the next step. Our clay artists have nearly 30 years of experience. They are very knowledgeable about the carving of figures. It is only when love is infused into the business that the final product will please everyone.
YouFine Foundry:
YouFine's figure sculptures are one of our factory's key works. We are a leading bronze statue manufacturer and an excellent bronze statue manufacturer among the bronze statue foundries. Thanks to our superb craftsmanship and reasonable prices, we have provided quality services to millions of customers all over the world. For many years, we have been widely acclaimed as your first choice for custom figure sculptures.