This is a large bronze beer man statue custom made by an American client.The height is 1.8 meters. Our customer Tory is a very funny and humorous person, and the communication process between Tory and our excellent sales Jane was very smooth. After Tory received the bronze statue, he also sent us a nice feedback video to express his appreciation for our product.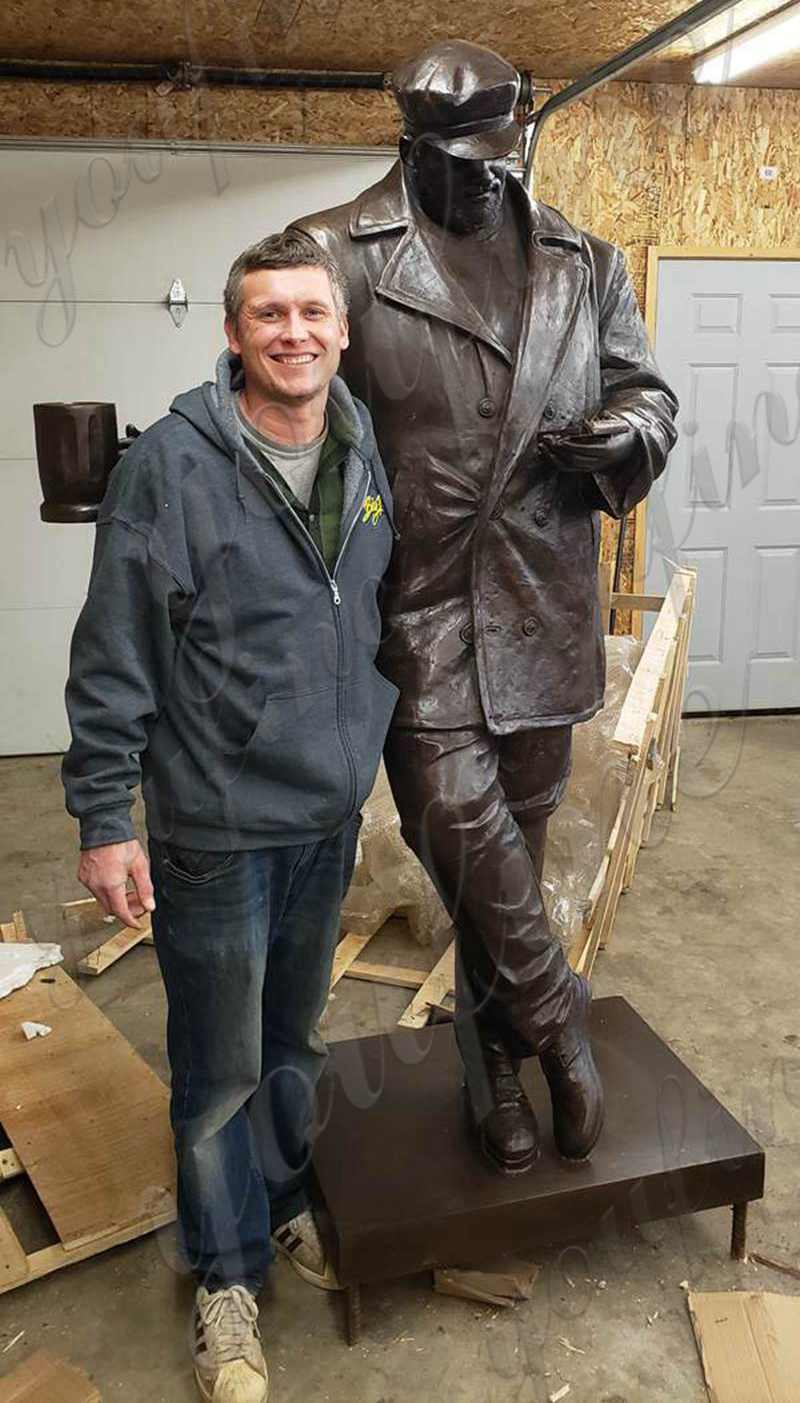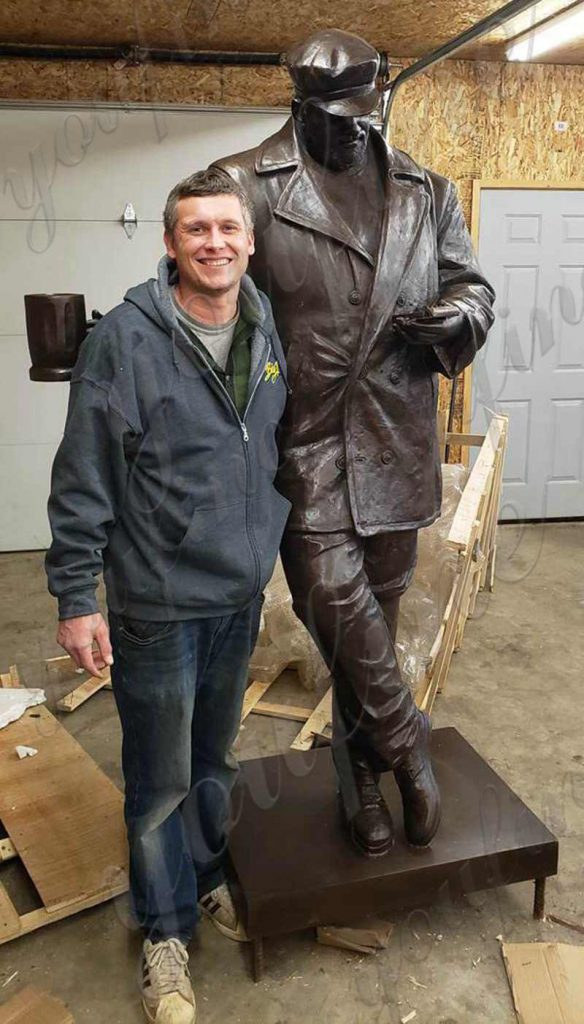 Custom bronze beer man statue detail:
The height of this custom bronze beer man statue is 180 meters (not including the height of the base). It is a strong man who is casually standing with a beer mug in his left hand and a small book in his right hand, leaning against the wall with his legs crossed.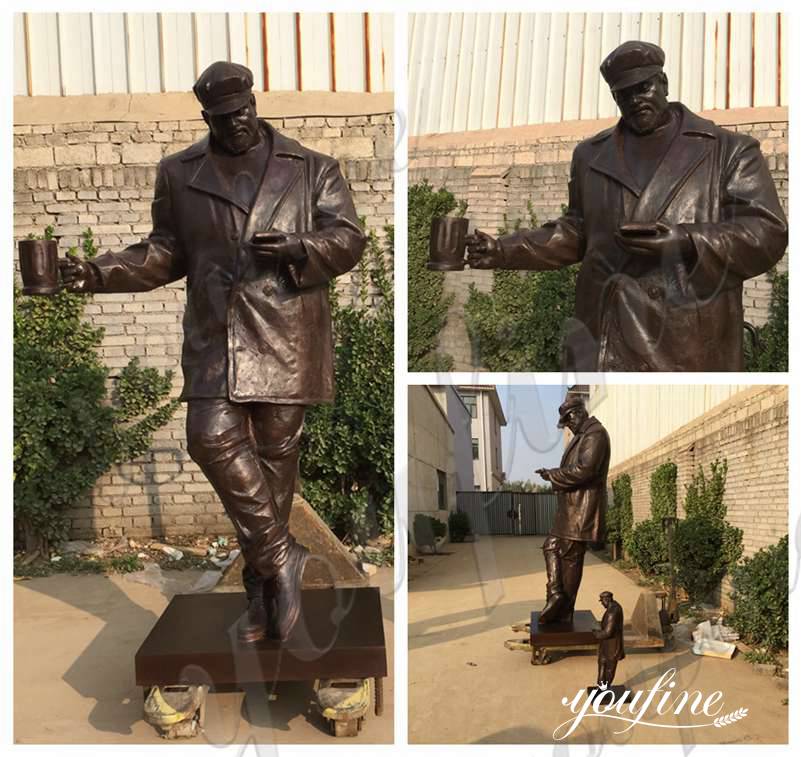 How to order a custom bronze statue?
When our customer Tory contacted us, Tory clearly told our sales that he wanted a custom bronze statue and he would send us a custom picture design. After careful communication with Tory, our sales provided our client with a detailed quotation based on the pictures he sent and the specific dimensions he wanted. If you also want to customize a bronze sculpture, it is actually not as complicated as you think, trust our professionalism.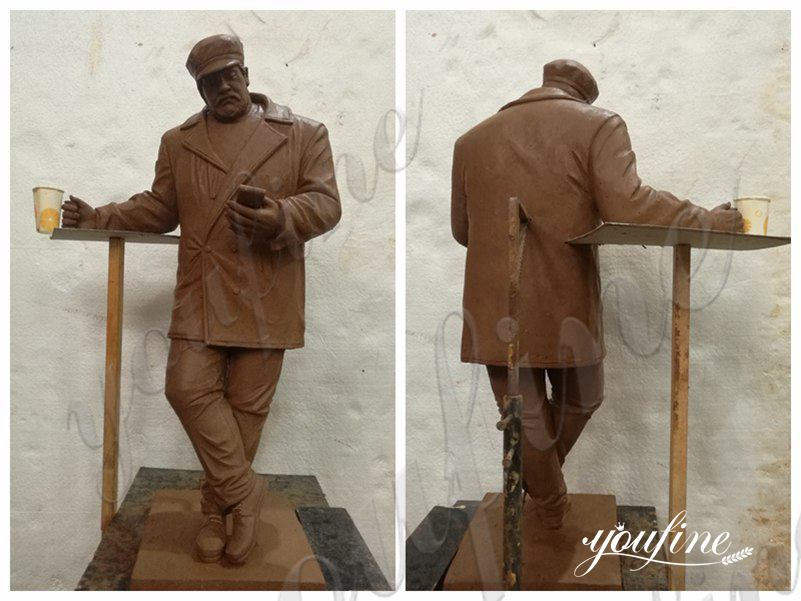 1:1 Clay  model:
When production began on this large bronze beer man statue, the first step was to make a 1:1 clay model. We have a master in our factory who specializes in making clay models of people. He has very good sculpting skills and can make the details and sculpting of the figure very well. And when the clay model is finished.our sales will send the photos of the clay model from all angles to the customer for confirmation.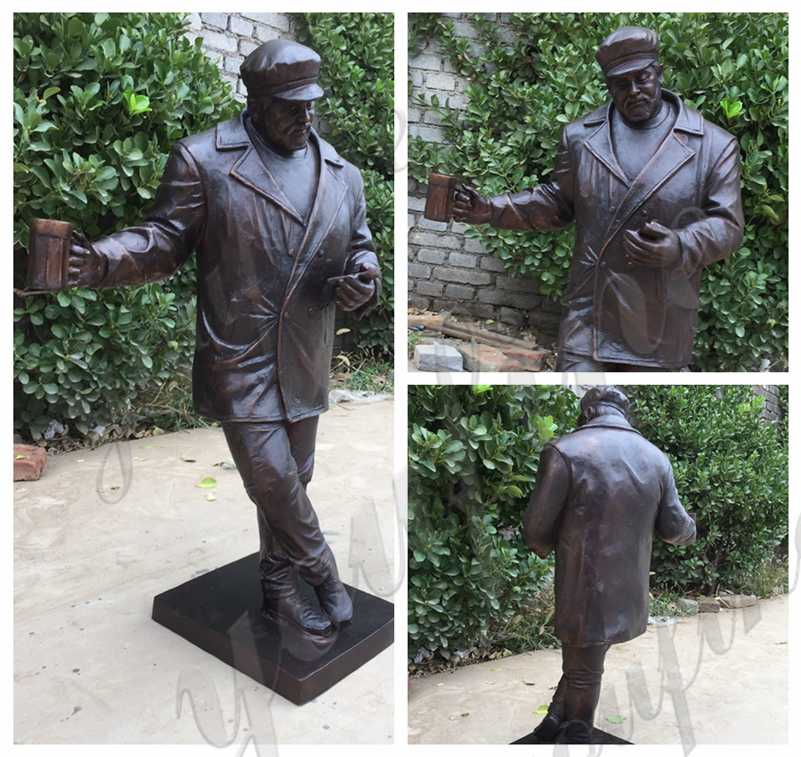 Tory is very satisfied after seeing our photos, but there are some small details need to be modified. Because our factory always puts the customer's satisfaction first. Therefore, we made relevant modifications according to the customer's requirements. After 5 small modifications, and the customer completely agreed. Then we started casting this large bronze beer man statue. Making and modifying the clay model is a very important process which determines the effect of the statue made. Therefore, the process of making this bronze statue went very smoothly.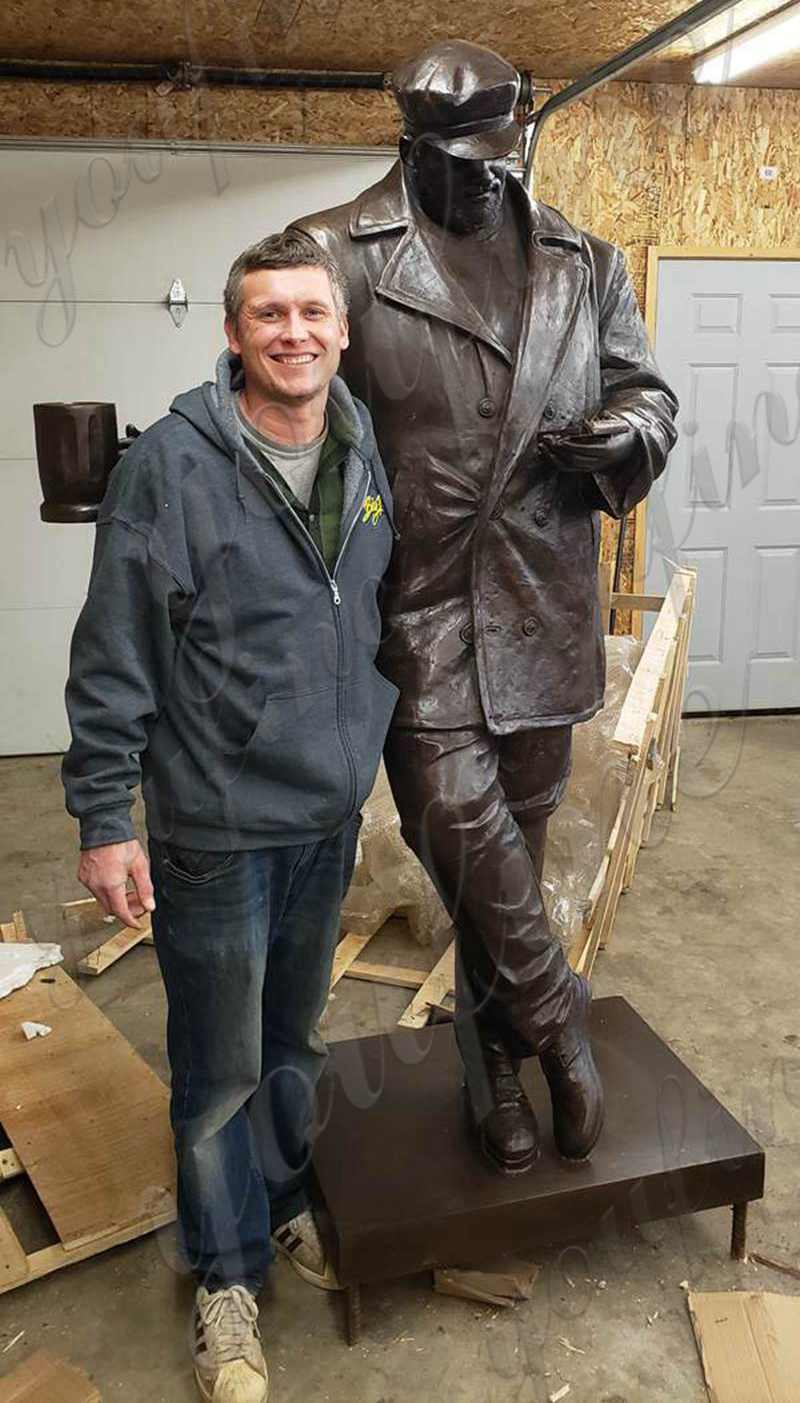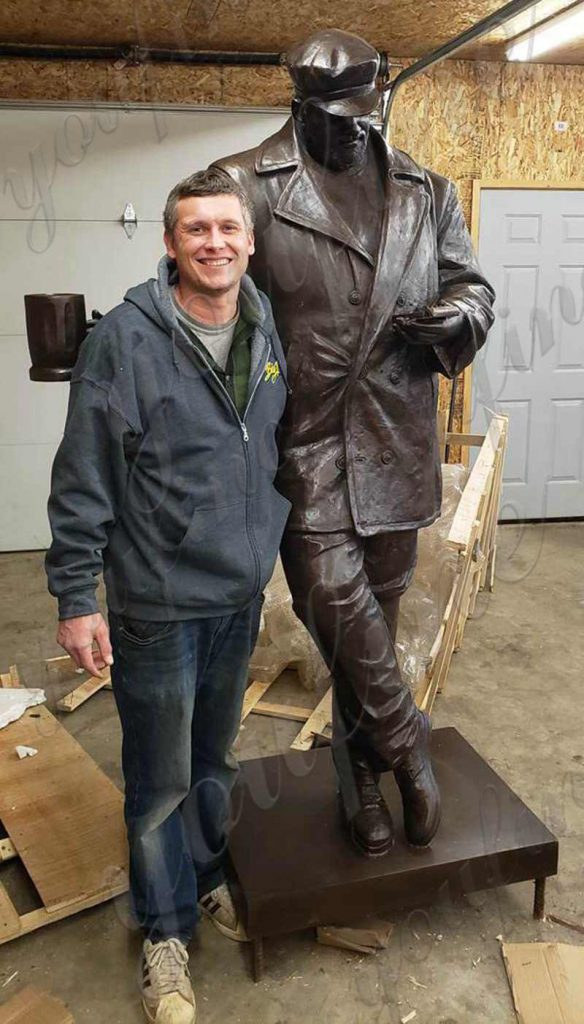 In the following time, the casting, painting and waxing process of this bronze statue beer man went very smoothly. Our client, Tory, was very satisfied with every detail of the bronze statue. As a result, when our customer received this custom bronze statue. He spoke highly of our statue and our sales staff.