Could You Get a Custom Statue of Yourself?
First of all, YouFine factory has advanced 3-D printing technology. There is no doubt that our artists would be able to cast realistic bronze custom statue of yourself. First, we would use 360-degree scanning and 3-D printing technology, we would turn your appearance into a beautifully detailed figurine. After that, our clay model artist would restore the true scale according to this small sculpture. Of course, eventually, you would receive a figure sculpture of yourself.
To Restore the True Scale:
At YouFine Foundry, our artists are very focused on the spiritual expression of the figures. Therefore, through various observations and its own rich casting experience. YouFine artists would cast life-size sculptures. We are able to combine the traditional lost wax process with cutting-edge technology. Therefore, our custom statues of yourself are all restorations of true proportions.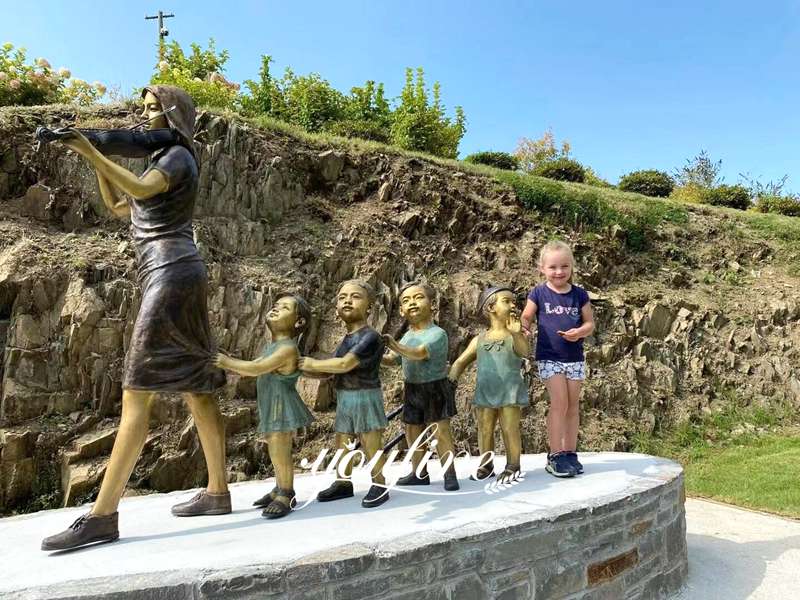 Each of our projects starts with the use of an aerospace quality 3D optical scanner. Simply put, 3D scanning is a fast and accurate way to obtain physical measurements of an object in a computer. But 3D scanners alone won't solve the problem, the details make or break.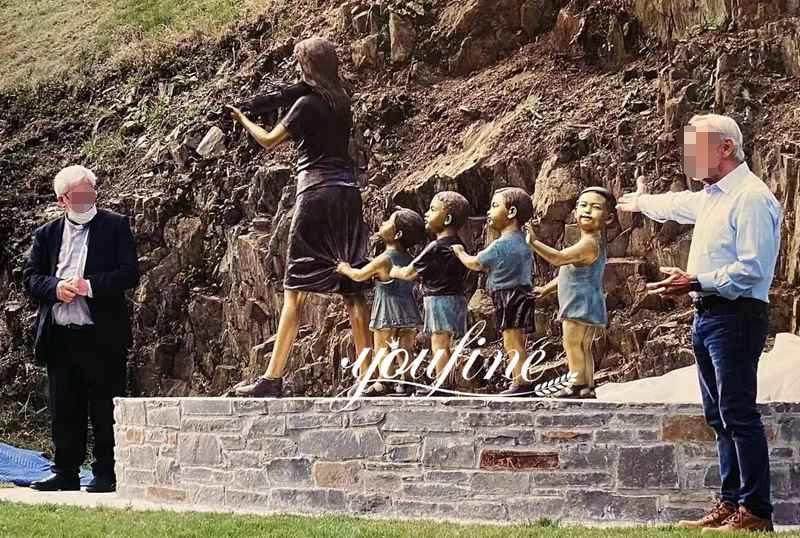 Next, the high-resolution 3D file is sent to the CNC machine. The machine reproduces a perfect foam replica in the size we need. Therefore, the figure's nose, eyes, mouth, and wrinkles could be reproduced on a 1:1 scale. Afterward, the YouFine clay model artist places a thin layer of clay on top of the foam. After that, we get the most realistic clay model sculpture of the figure's appearance. Of course, our artists also make final detail modifications based on the spirit of the figures.
Traditional Lost Wax Method:
After getting the clay model, our artist would recreate the wax shell. That is, using silica gel or plaster to make an identical sculptural shape. After that, the stone mold is covered with wax to form a wax shell sculpture. After a number of processes, our artist would use the silica sol technique, a step that would place white specks on the surface of the final sculpture. These spots not only affect the aesthetics of the sculpture but also cause the sculpture to rot. Then at YouFine Foundry, you won't have to worry about that. Without a doubt, you would get a perfect custom-made sculpture of your own.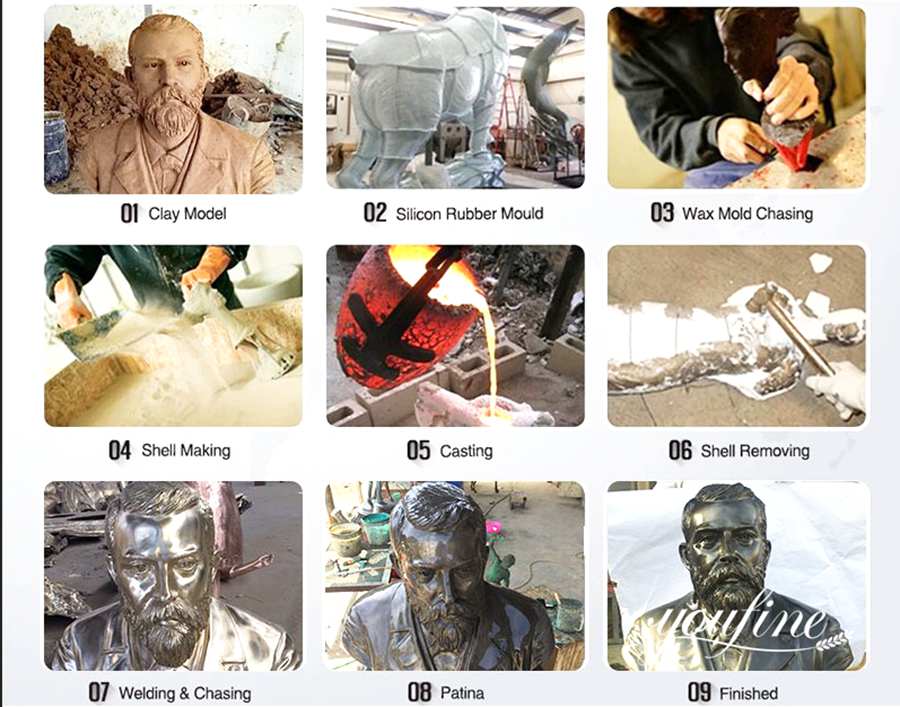 How Much Does it Cost to Buy a Statue of Yourself?
The 3D-printed life-size statues are all custom-made and have a very low chance of being reused. And it belongs to advanced customization and high-end works of art. In the process of casting sculptures, we don't just need to 3D print our own statues. And also need manual engraving clay model and pure hand casting. Obviously, the casting process during the period was very complicated, but the custom statues of yourself presented would be very beautiful. YouFine Foundry Custom Sculpture is your life and spiritual level lifted to a new level. Generally, a life-size one starts at no less than $4,000.
If you would like to cast a true-scale custom sculpture for yourself, please contact us today. YouFine Foundry would be your best choice. We have been casting bronze figure sculptures for 39 years and could definitely create a beautiful sculpture of yourself for you.