Bronze Bear and Eagle Statue Details:
What a beautiful and magnificent bronze bear and eagle statue design. Do you want to have this vivid sculpture design? I believe that you could not only put it in your garden, or you could also put it in the zoo or park because they are fighting for a fish, the bronze bear and eagle statue would definitely attract people's attention. So contact us quickly to get this lovely bear and eagle statue.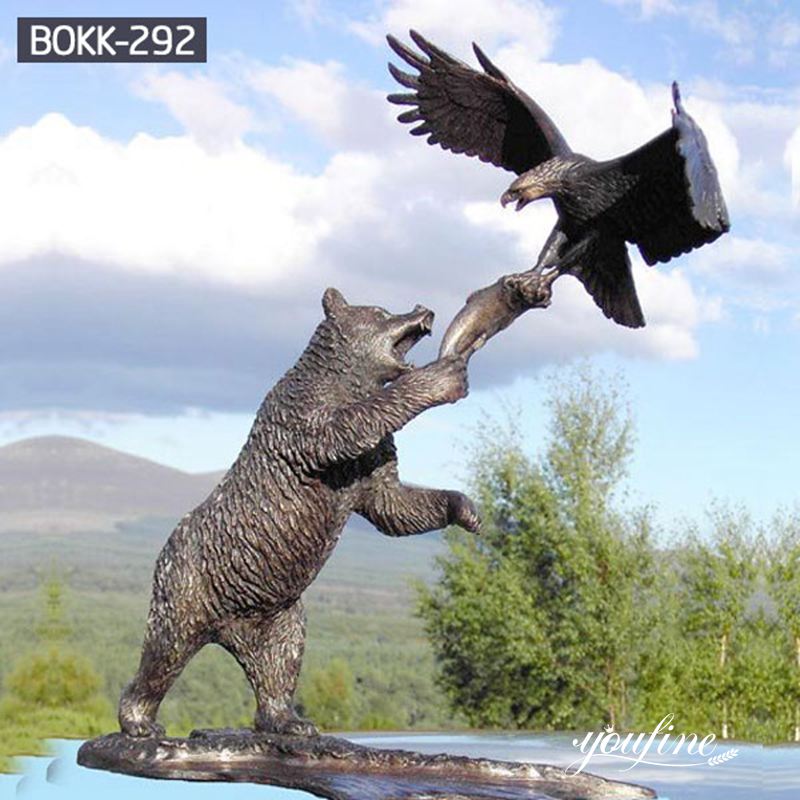 Very Vivid Bear and Eagle:
This bronze bear and eagle statue is very nice artwork because you could see the statue is very vivid, and we made the feather, shape, pose, and color which is very similar to the real ones.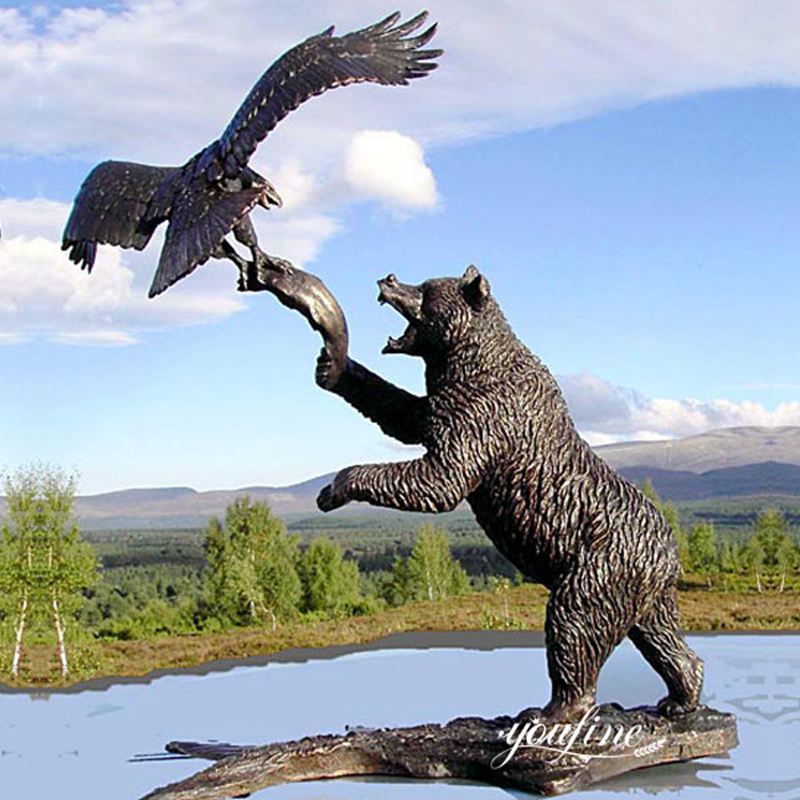 If you like this set of the bronze bear and eagle statue, we have the model already and you could save the model fee.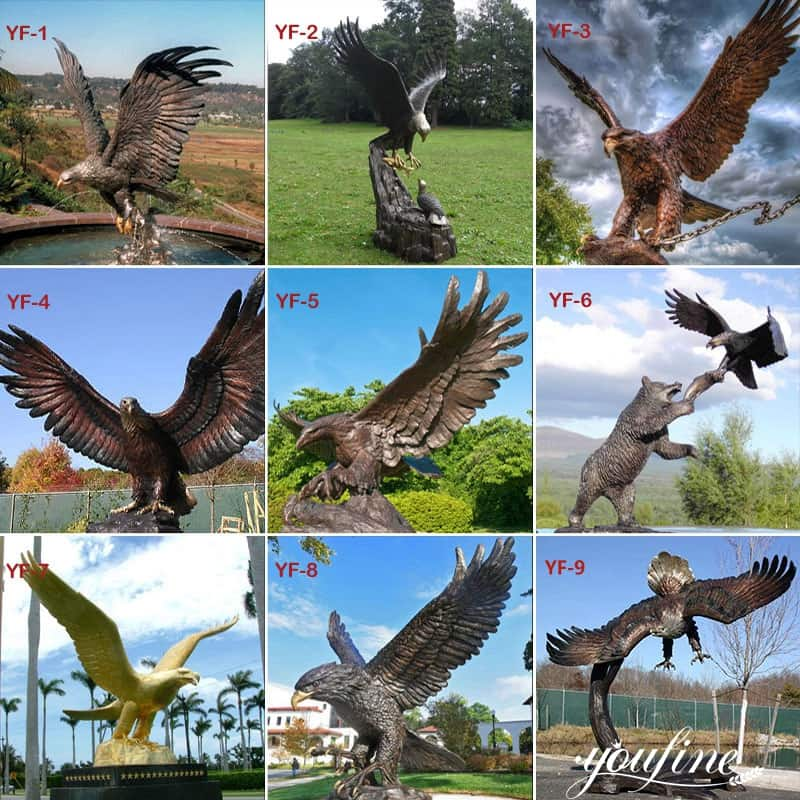 Client Good Feedback:
YouFine factory makes animal statues of different designs for customers all year round. And our customers like our status very much. The client who made the bronze bear and eagle statue is named Gene, and he very much cares about every detail. And we made a 1:1 clay model and then guarantee all the detail best proportion, and finally, he does not only get one piece of bear and eagle, but also he got one piece of an eagle and he sent us the feedback photos, he love it very much. Please kindly check the feedback photos.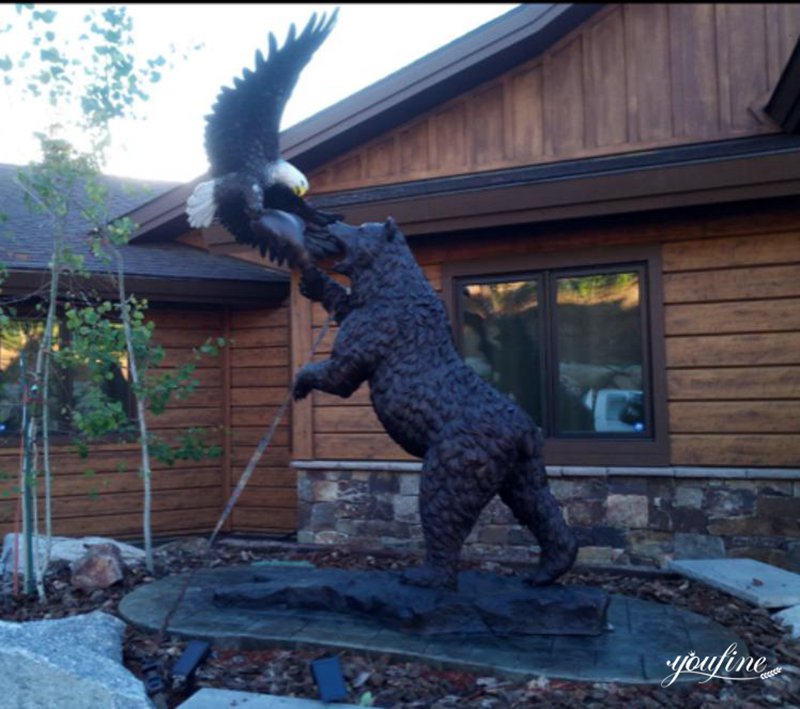 And Gene mentioned that" We dealt with Linda from You Fine and she was extremely helpful with our bronze statue. She kept us updated with the progress of the clay model, to casting, to finishing, and then shipping. We are extremely happy with the statue and highly recommend Linda from You Fine if you are looking for a stunning bronze statue.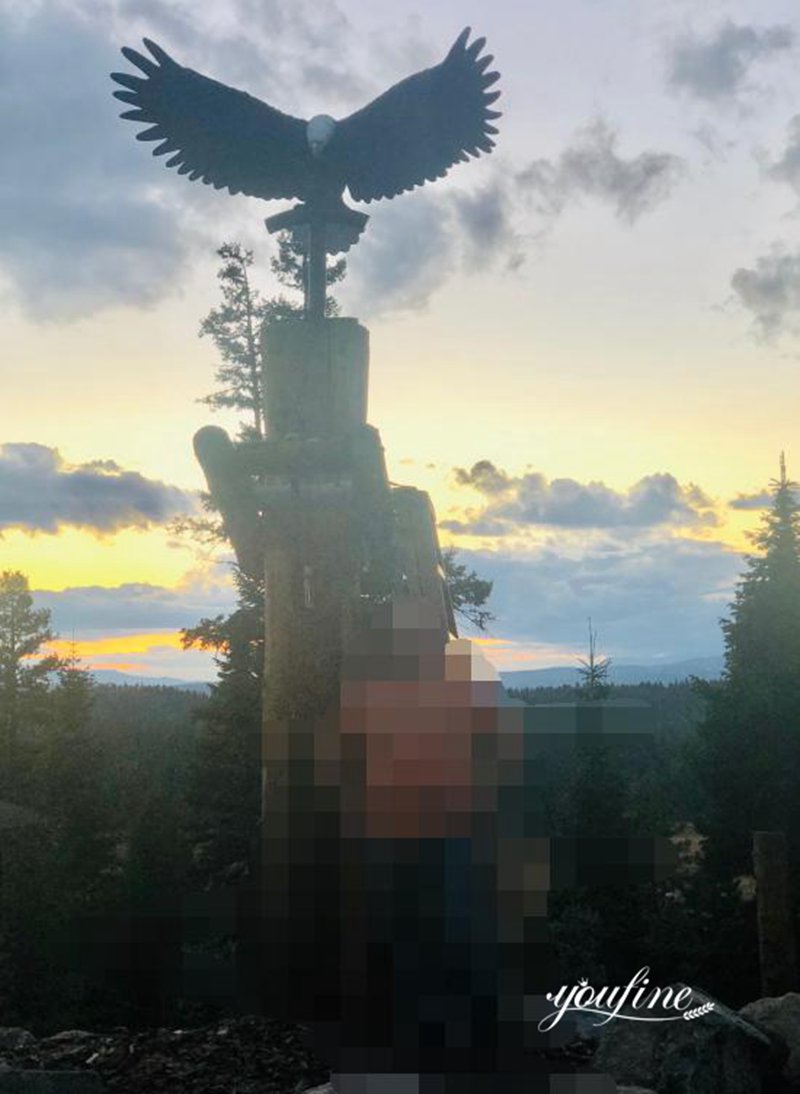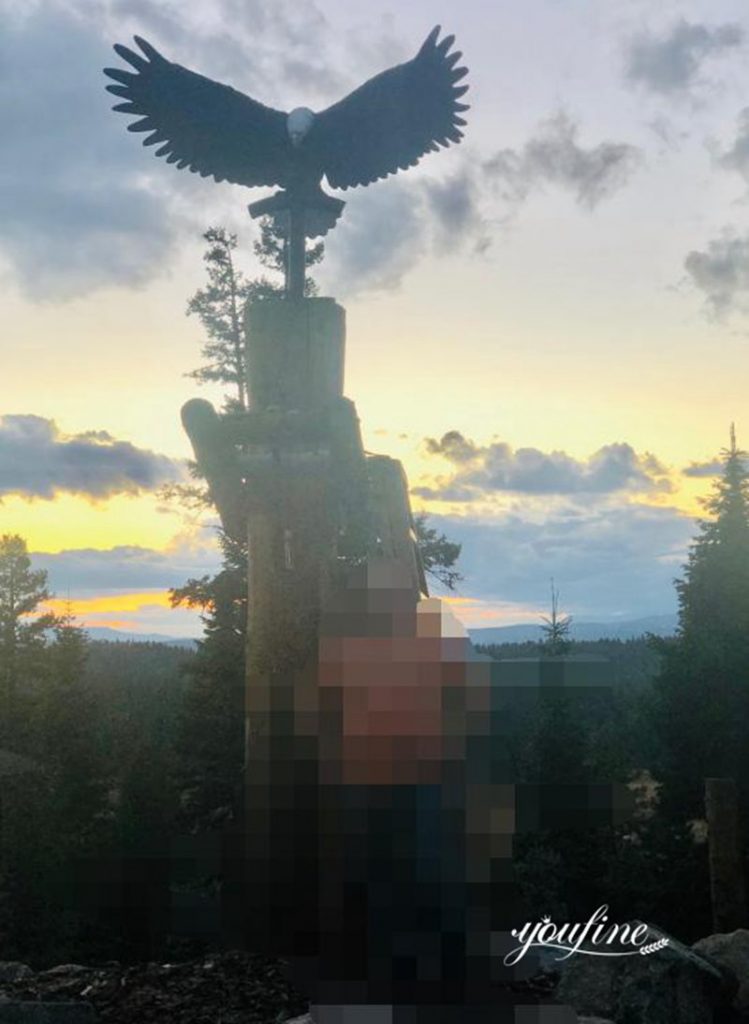 YouFine Art Advantage:
We have a team who only do the animal sculpture and they study many animals a lot and some of our masters raise a lot of animals in order to make a good shape of the sculptures. Some masters often go to the zoo or see many animal videos on TV and study them so that makes the sculptures more vivid.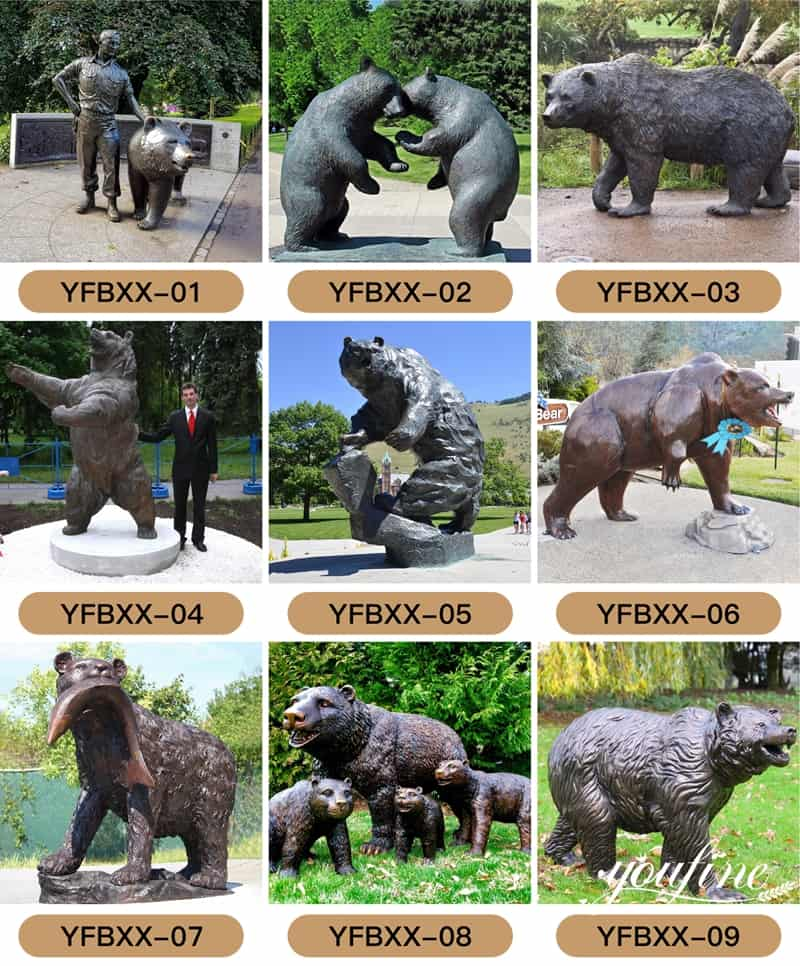 So that is why we could make the bronze statue so attractive. And we could not only make the statue, but we could also make the horse, tiger, moose, and elk, etc…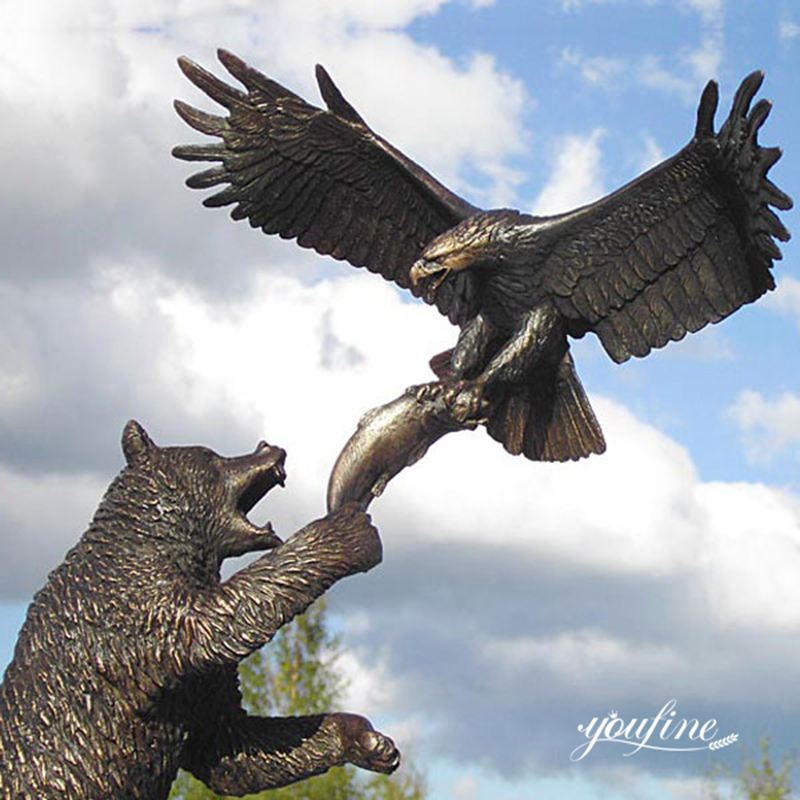 If you are interested in making the bronze statue, Please feel free to contact us. As a professional bronze sculpture supplier, YouFine is worth your choice.