Source of American Veterans Day:
We all know that Veterans Day evolved from the armistice day of the First World War. On November 11, 1919, Americans celebrated the end of World War I every year. And on June 1, 1954, U.S. President Eisenhower signed a parliamentary bill. This agreement means that Truce Day would be renamed Veterans Memorial Day. To expand the meaning of the anniversary, to pay tribute to all veterans.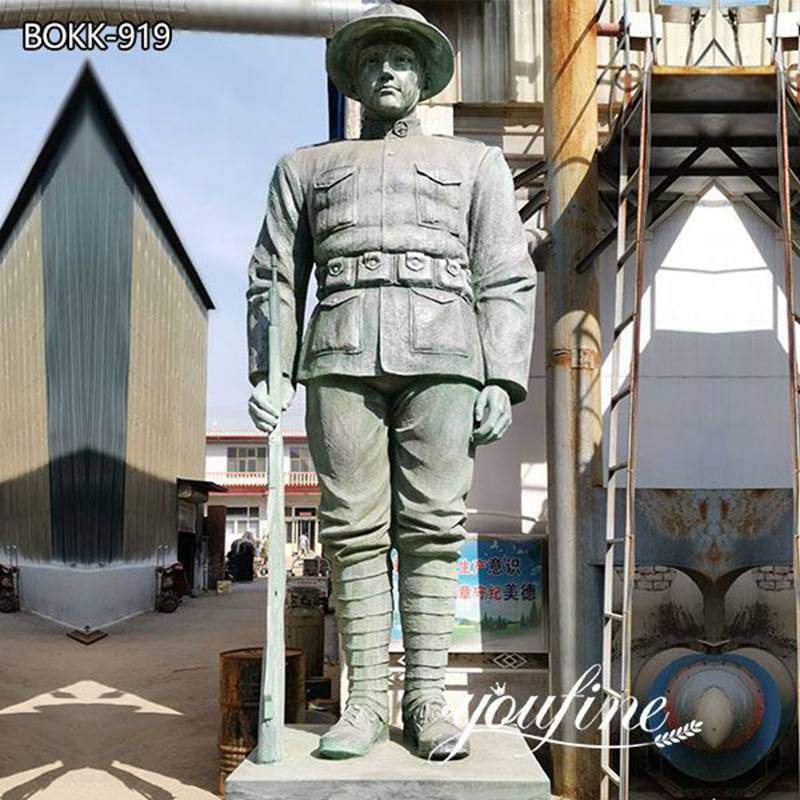 Outdoor Soldier Statue Details:
This large bronze soldier statue was customized for one of our clients. This design is made according to the pictures provided by our client. The original design of this statue is life-size and it is located in the area our client lives in. However, YouFine client wanted to make it larger with a height of 5 meters (about 16 feet).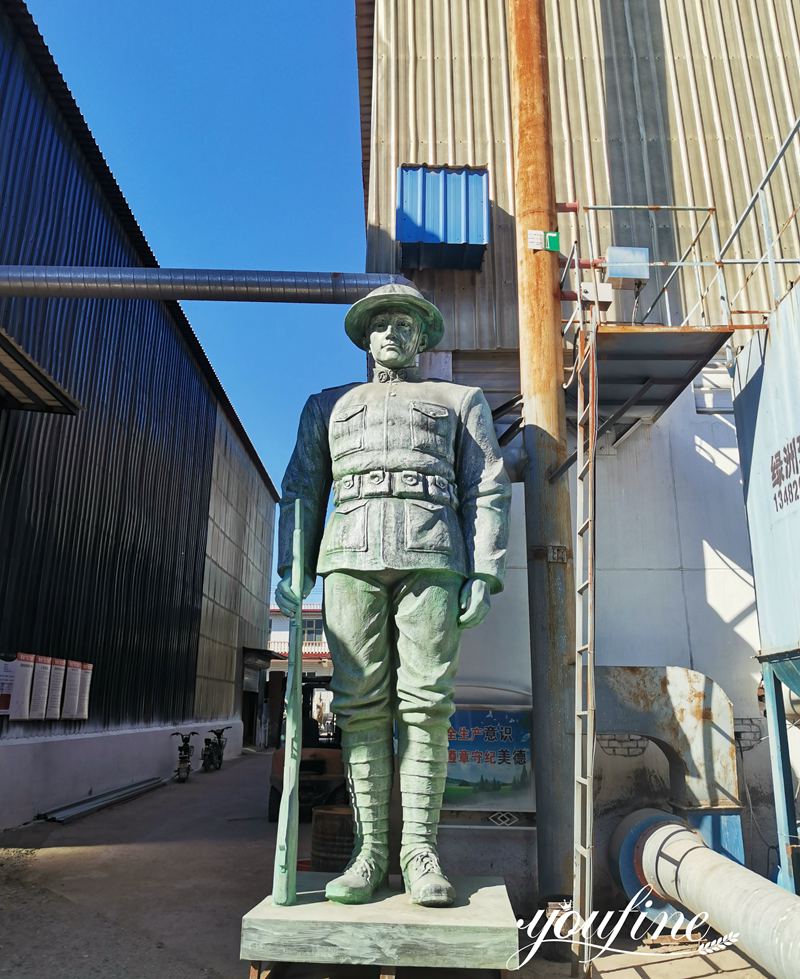 How to Make One Real-Person Custom Sculpture?
1- YouFine client offers some photos of the customized figure sculpture in the same posture, such as photos from the front, sides, and back. And we normally do life-size. But if you have any requests about the size, we also could do it.
2- Our masters would calculate the price based on your requirements. The price includes the price of clay mold and the price of cast bronze.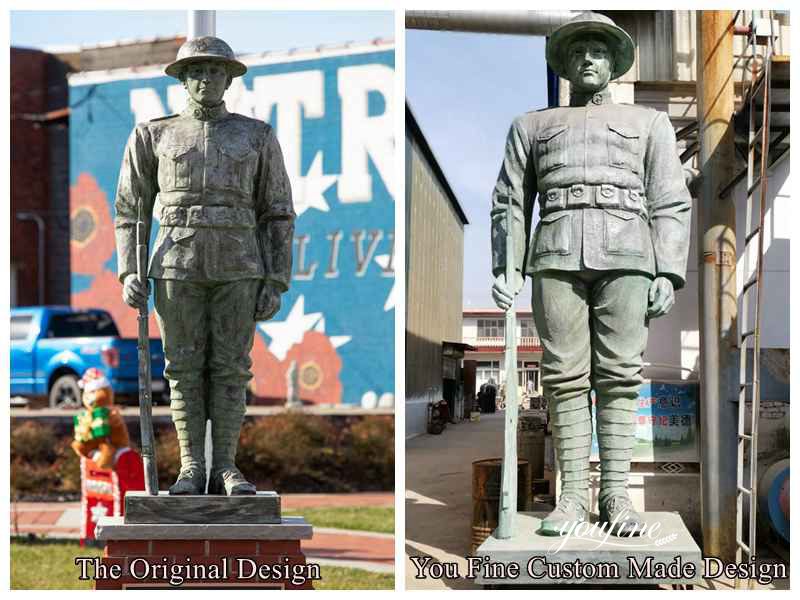 3- At the beginning of production, our masters would do a 1:1 clay mold based on the photos you sent us. During the making process, we would send some photos for you to check. You could check every detail from the photos. So if you have any suggestions, YouFine still could revise it on our clay mold.
4- After confirming the clay mold with you, YouFine masters would do the bronze outdoor soldier statue. The process would take about one month to cast, weld and patina.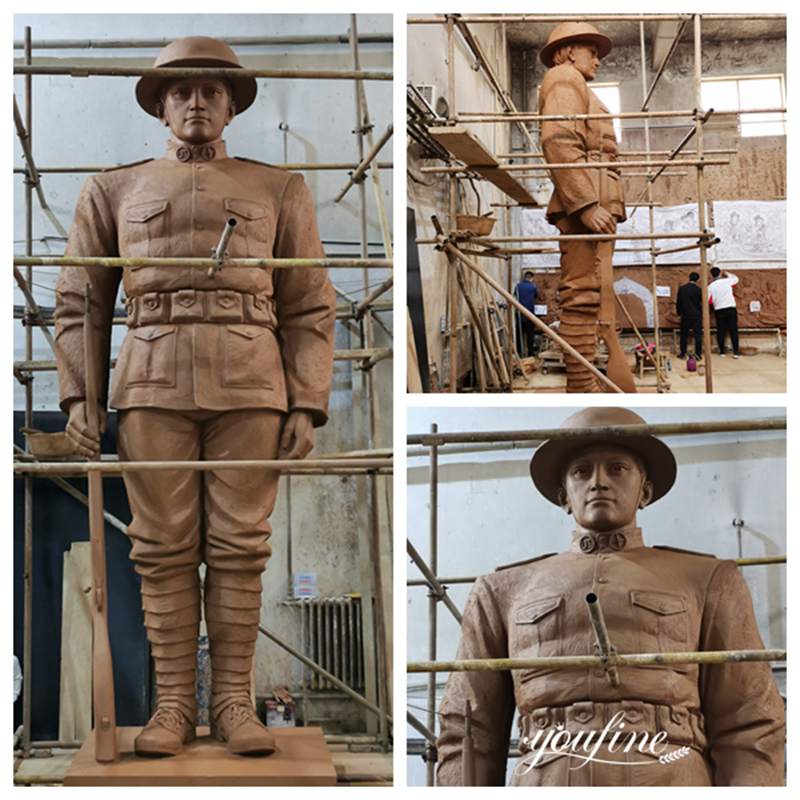 Silica Sol Precision Casting Method:
YouFine uses the silica sol precision casting method which only large factories would have. The biggest difference between the silica sol precision casting method and the traditional casting method is that in the traditional method, the bronze liquid is surrounded by ammonia.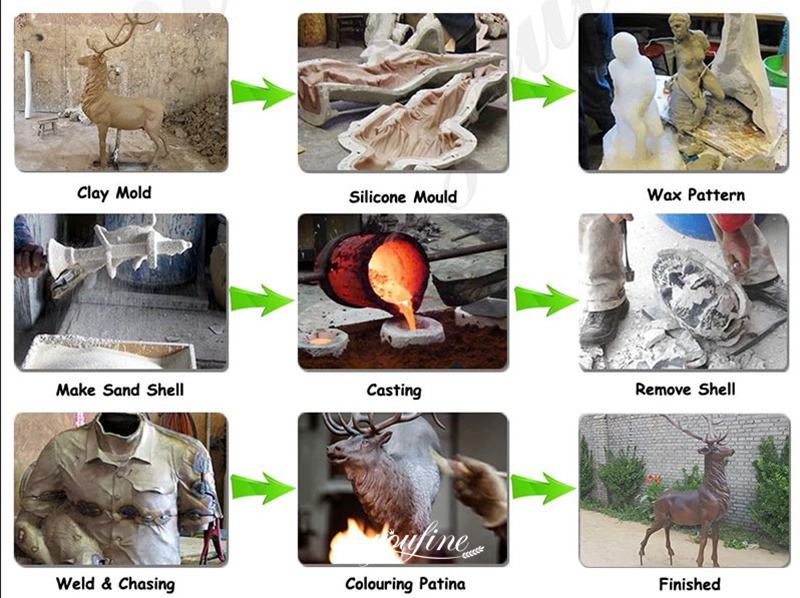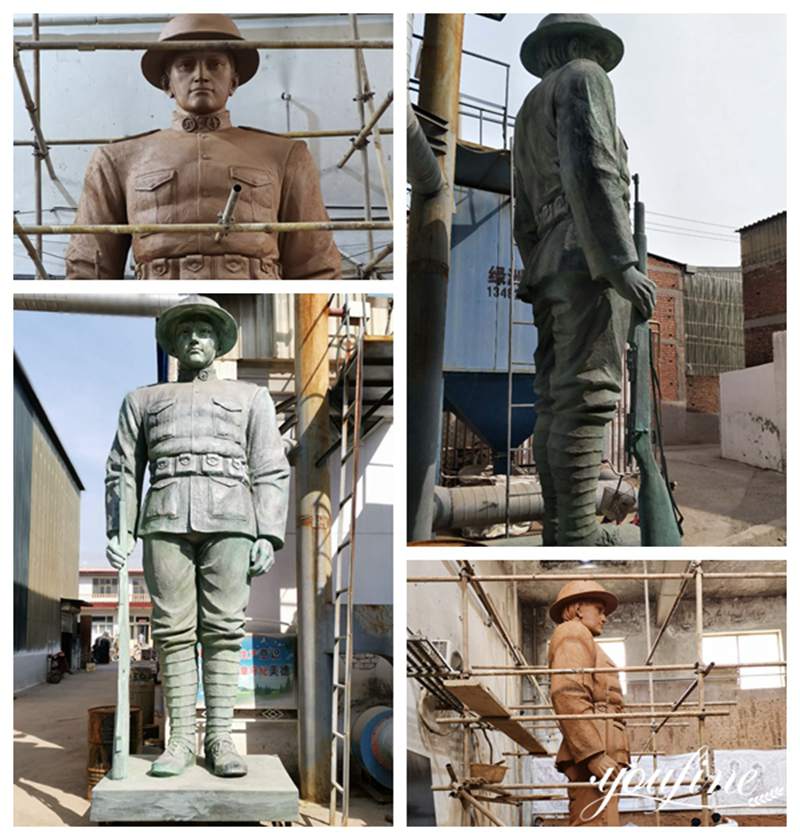 But ammonia is not as stable as silica sol. Therefore, if no silica sol precision casting method, there would have some white spots and veins on the surface of the outdoor soldier statue after 1-3 years like the following photo.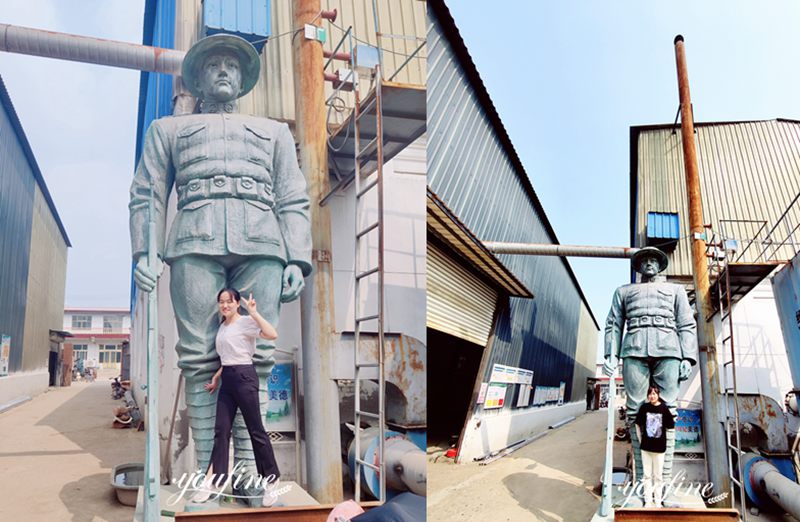 More importantly, YouFine bronze statue could be for more than 100 years without any white spots and veins.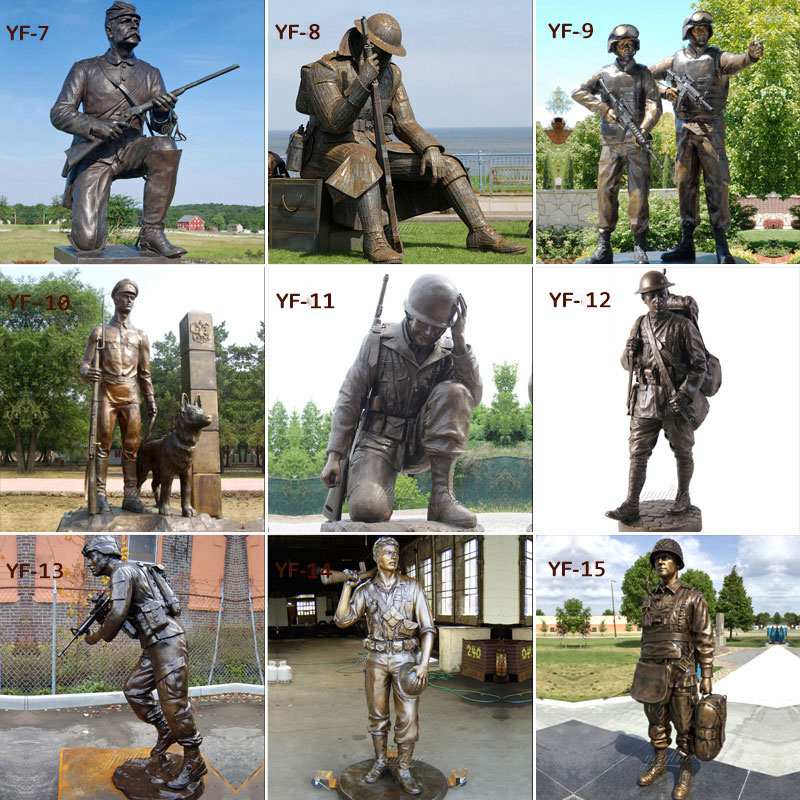 If you want to customize a super large outdoor bronze soldier statue. Please contact us immediately.