1. Bronze Bear Reaching for Eagle Statue Detail:
This bronze Bear Reaching for Eagle Statue brings a fascinating view of the everyday life of nature and the world around us. This sculpture depicts a bear on the ground fighting for a prey with a flying eagle. The bear stands up and grabs the prey with one hand, and opens his mouth want to send it into his mouth. The oncoming eagle is trying to compete for this prey.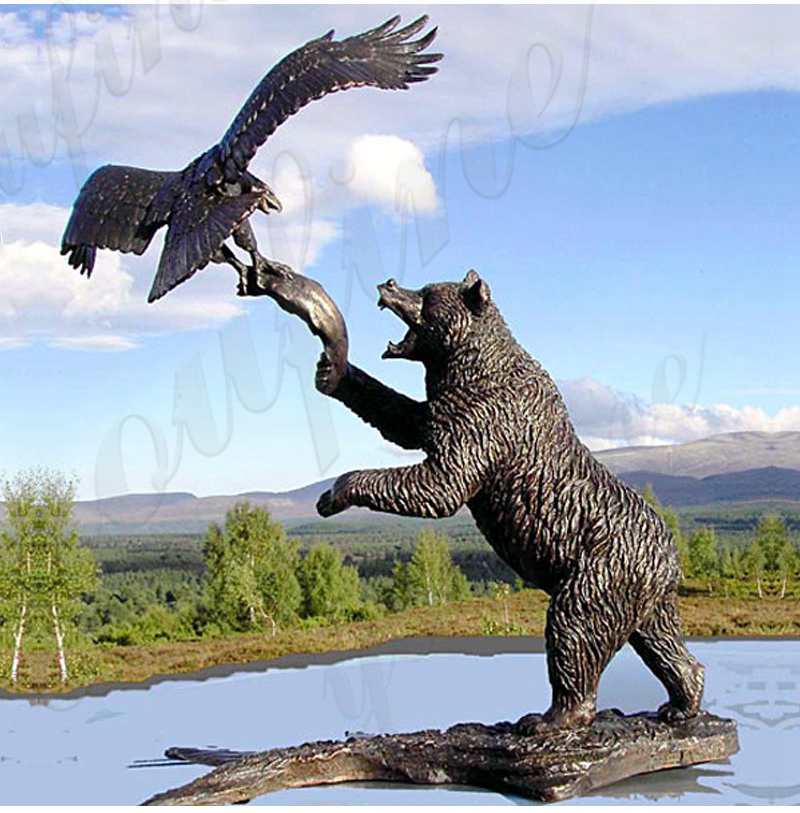 If you see this bear reaching for eagle statue, it would leave people with infinite reveries. Because this bronze sculpture only depicts the static moment when bears and eagles are fighting for prey. But we do not know who is the final winner in the end and got this prey. Therefore, this is a meaningful sculpture that could cause people to think deeply. Let us explore the mystery of the evolution of nature's creatures.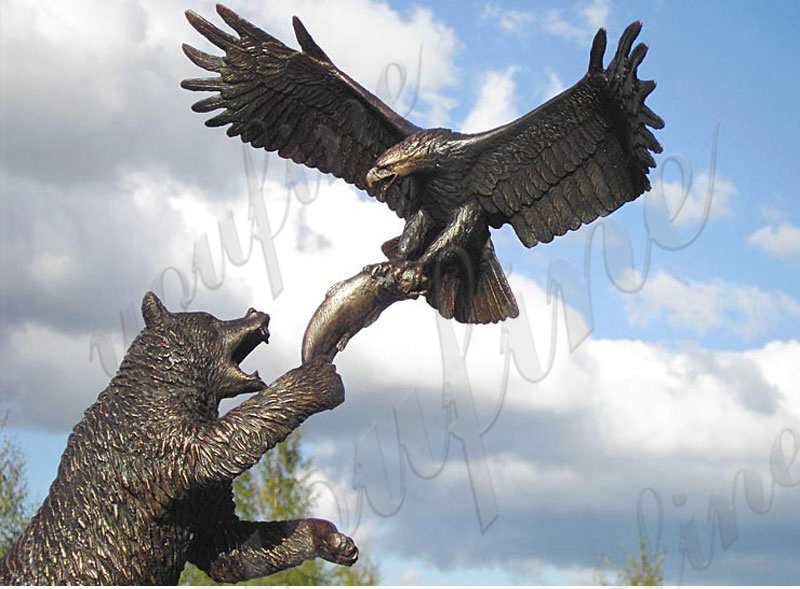 2. The Process of  Bronze Bear and Eagle Statue:
Stunning details and whimsical depictions are at the heart of this sculpture and design. Our bronze bear and eagle sculpture is made using the traditional "lost wax method" and high quality bronze materials, and every detail of the sculpture is made perfectly by means of precision casting. Therefore, our sculptures could be placed outdoors for many years.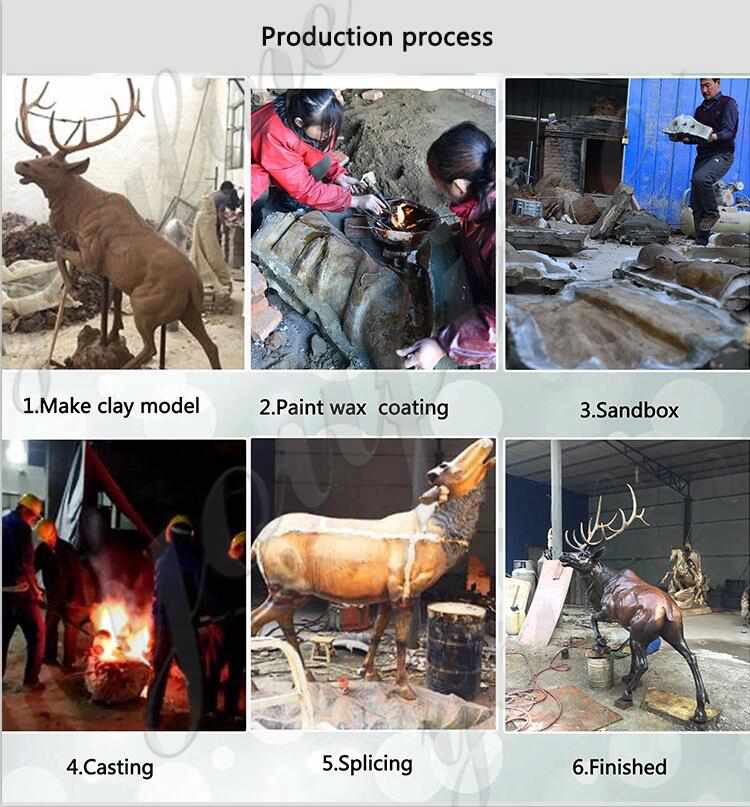 3. More Design of Brozne Animal Statues:
We could make a series of bronze bear sculptures and other animal sculptures. Such as bronze horse sculpture, bronze deer sculpture, bronze lion sculpture, bronze bull sculpture, bronze dolphin sculpture, and bronze dog sculpture. As well as we have made many animal clay models. Which would not only save the production time, but also reduce the price of production.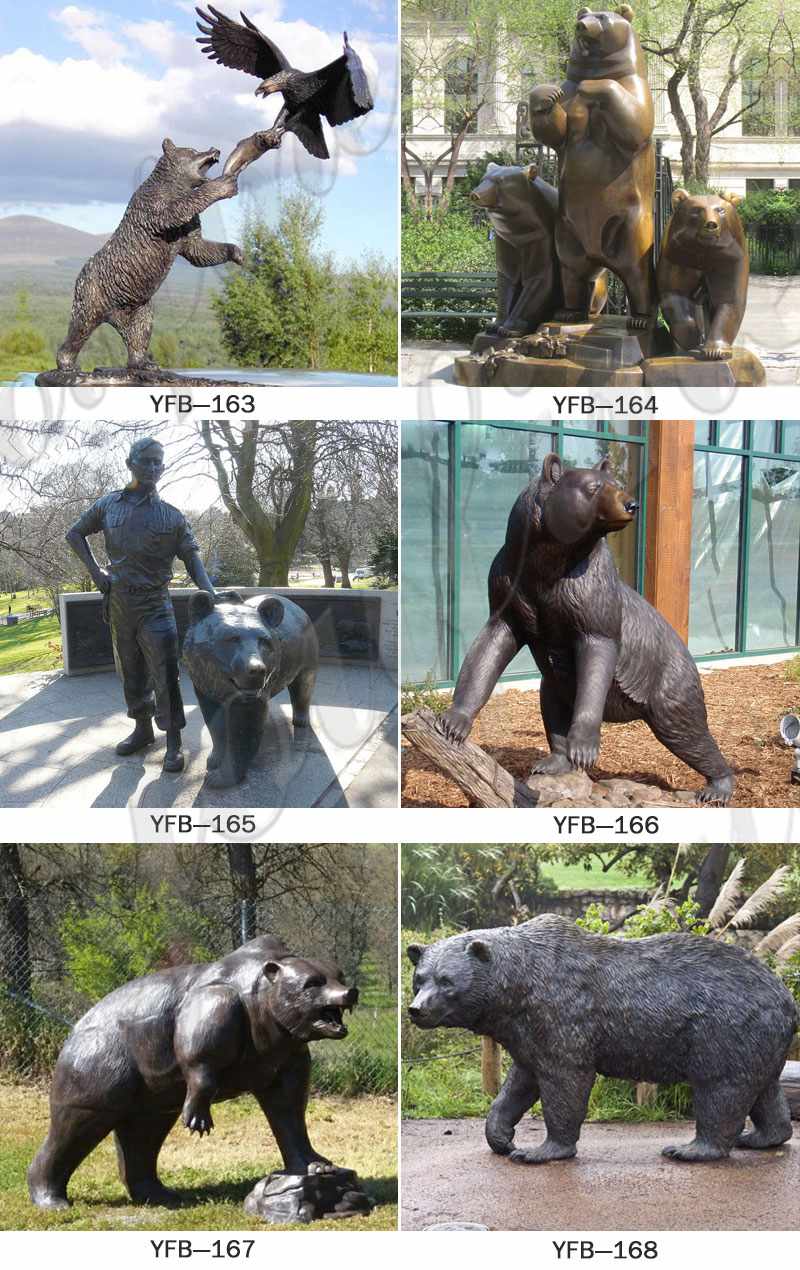 This specialty bear and eagel statue is a thoughtful gift for family and friends who like wildlife or outdoor sports enthusiasts. If you want to know more detailed information about our products, please feel free to contact us.