1. Life Size Bronze Bear Statue Detail:
Very vivid life size bronze bear statue, this sculpture is life-size, very suitable to put it in home garden or park, zoo or theme park. Our bronze animal sculpture is made by traditional lost wax method, and every detail of the sculpture is ensured through precision casting process.
Before making the bronze bear statue, we first need to make a 1: 1 clay model, and then make a corresponding sculpture based on the clay model. Our clay mold masters and bronze carving craftsmen are very professional and have many years of production experience. Therefore, both the fur of this bear sculpture and the eyes and claws are made very real.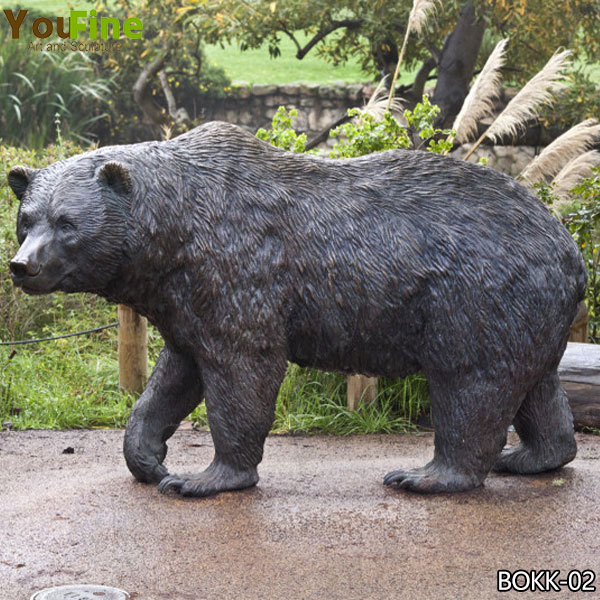 2. Why People Love Bronze Bear Statues?
Bears are one of the most popular animals, and are often seen in zoos. In people's minds, the bear is a cute carnivorous animal. Bears are generally mild in their temperament, but when they are provocative or in danger, they are prone to anger, so fighting is fierce. Although the bear is sometimes regarded as a dangerous animal, it is quite popular in the circus or zoo. Bears are mostly distributed in the northern hemisphere.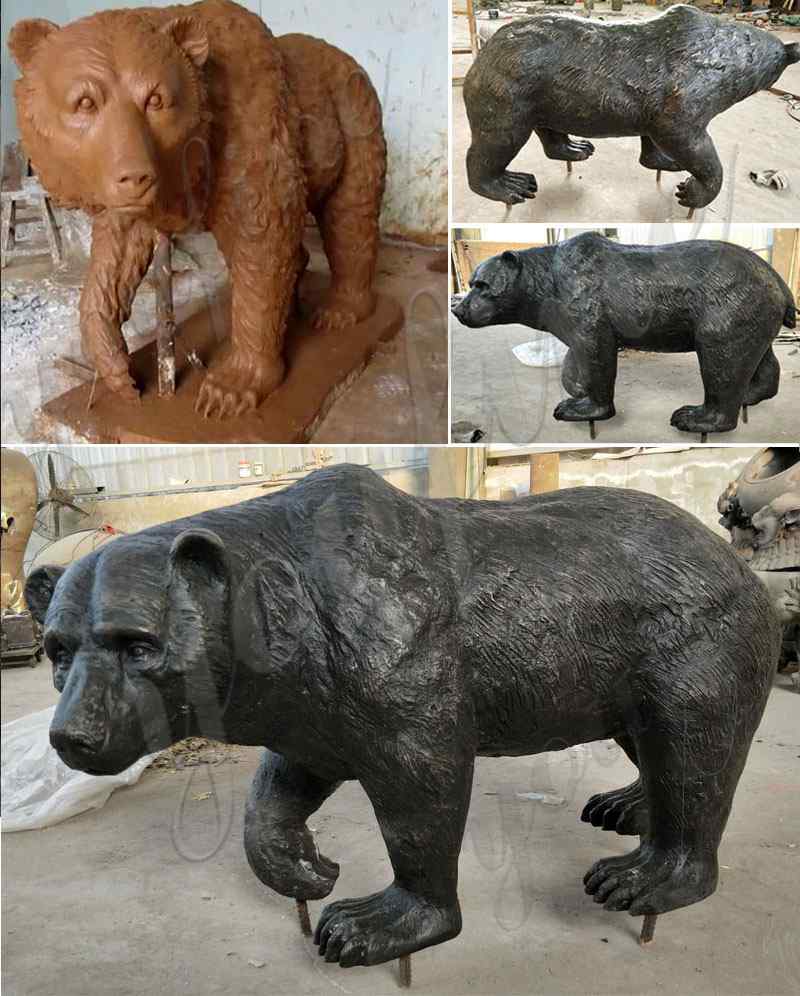 3. Why Choose You Fine Bronze Sculpture?
Our factory specializes in the field of bronze statues and sculptures for more than 30 years. Our various bronze statues could be used for indoor and outdoor decoration, business and holiday gifts, wedding souvenirs, art collections, etc. Each of our bronze sculptures is hand made by our experienced bronze craftsmen and cast in our own factory.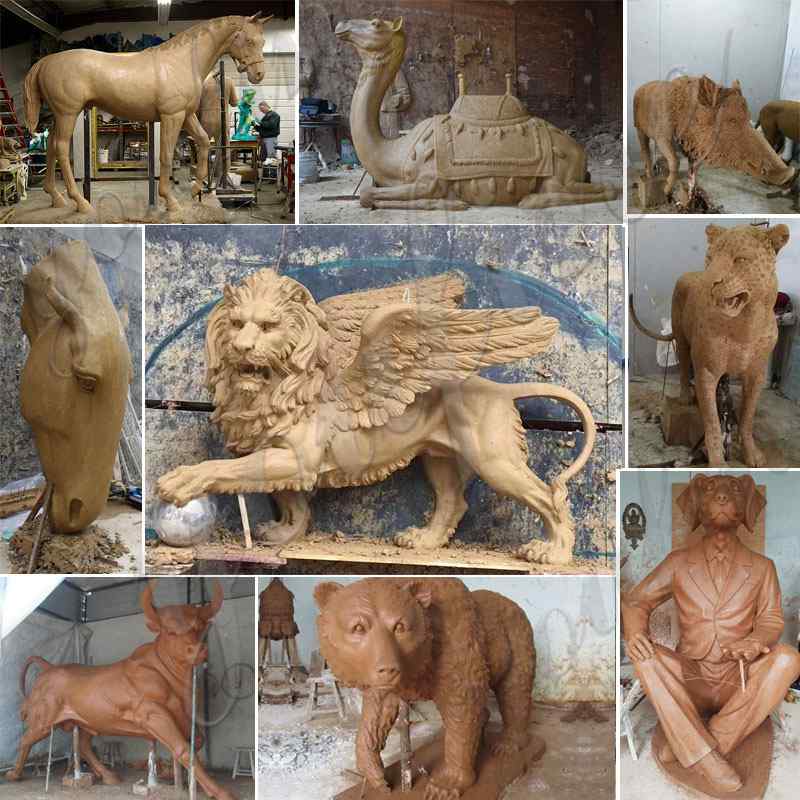 4. More Design of Brozne Animal Statues:
We could make a series of bronze bear sculptures and other animal sculptures. Such as bronze horse sculpture, bronze deer sculpture, bronze lion sculpture, bronze bull sculpture, bronze dolphin sculpture, and bronze dog sculpture. As well as we have made many animal clay models. Which would not only save the production time, but also reduce the price of production.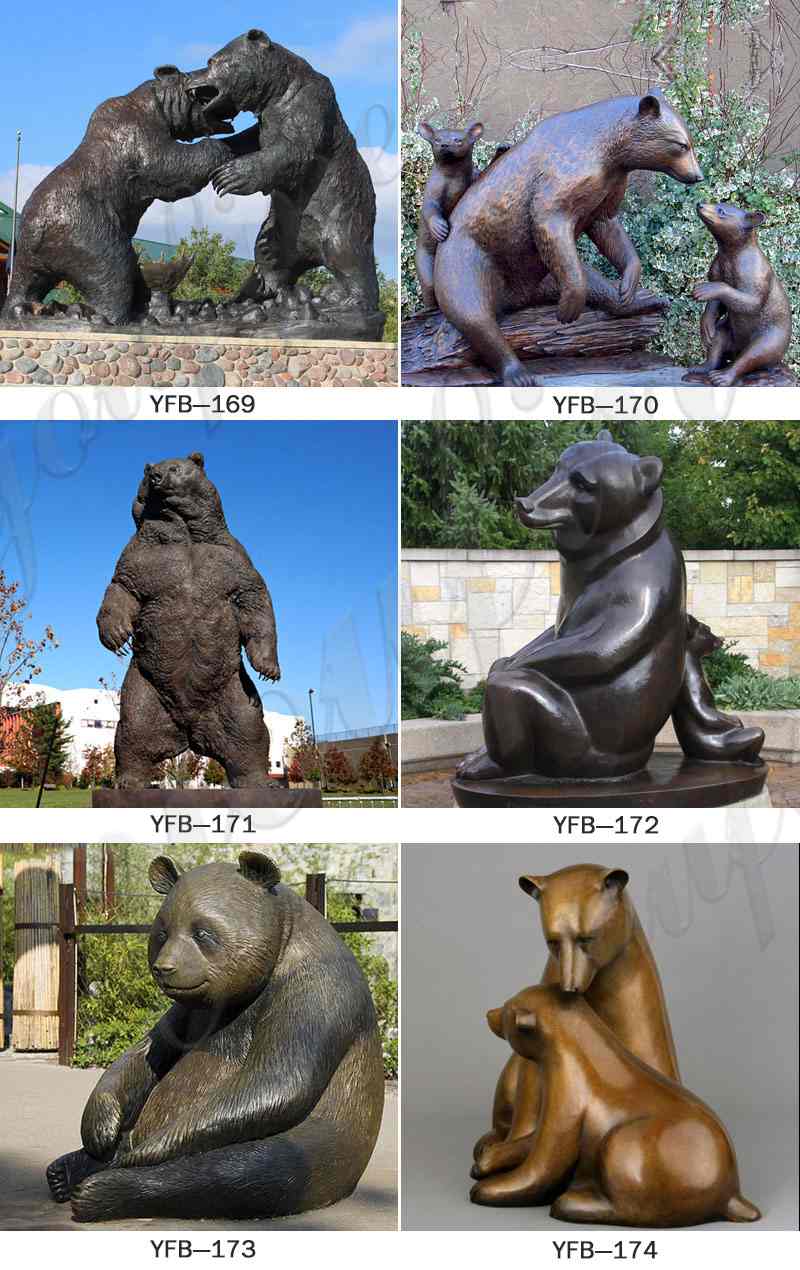 If you like our life size bronze bear sculptures, or want to know about other bronze bear statue designs. Please feel free to contact our staff, we would reply your information as soon as possible.