Memorial Bronze Soldier with Gun Statue Details:
This bronze soldier with gun statue is a very memorable sculpture. This is to commemorate the soldiers who have fought hard in the war. Of course, this is also the most meaningful gift for those soldiers who have fought on the battlefield. Our factory is committed to providing customers with the highest quality bronze military sculptures, so we never overlook any details in the details and quality of the sculptures.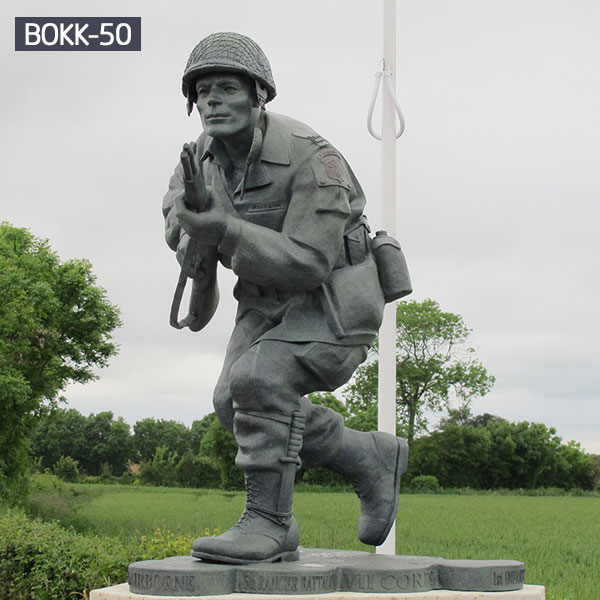 This very realistic bronze soldier with gun statue shows us the actions and postures of soldiers in war. The soldier is leaning down, squatting, holding a long spear in his hand. And keeping his eyes fixed on the field of vision ahead. He wore a protective cap on his head, but did not buckle the belt. Such a sculpture could freeze the soldiers' movements at this moment, and even depict the expressions of the solid very natural. I believe that when you receive our sculpture, you would like him very much.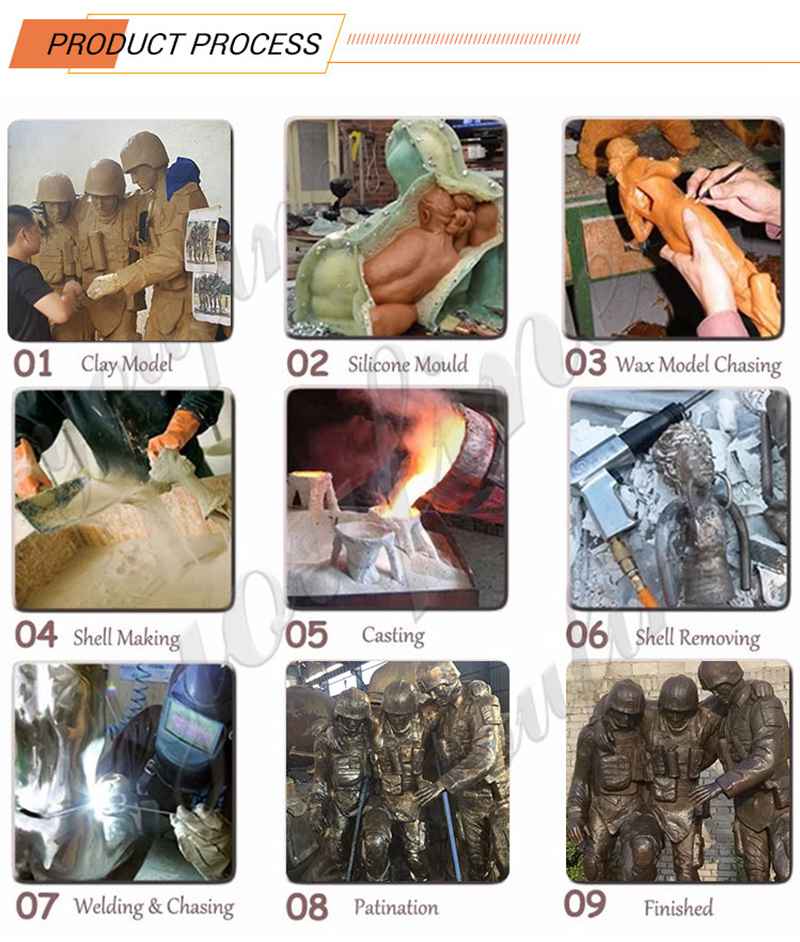 Our Advantage: continuous improvement casting technology
We would use the traditional lost wax method to make this stunning life-size soldier with a gun statue. As we all know, this is one of the most primitive and high-quality ways to make bronze sculptures. Of course, our factory constantly improves the quality and details of the sculpture through continuous efforts and research. And continuous improvement of the lost wax method. Therefore, our latest technology could make bronze sculptures more realistic and natural.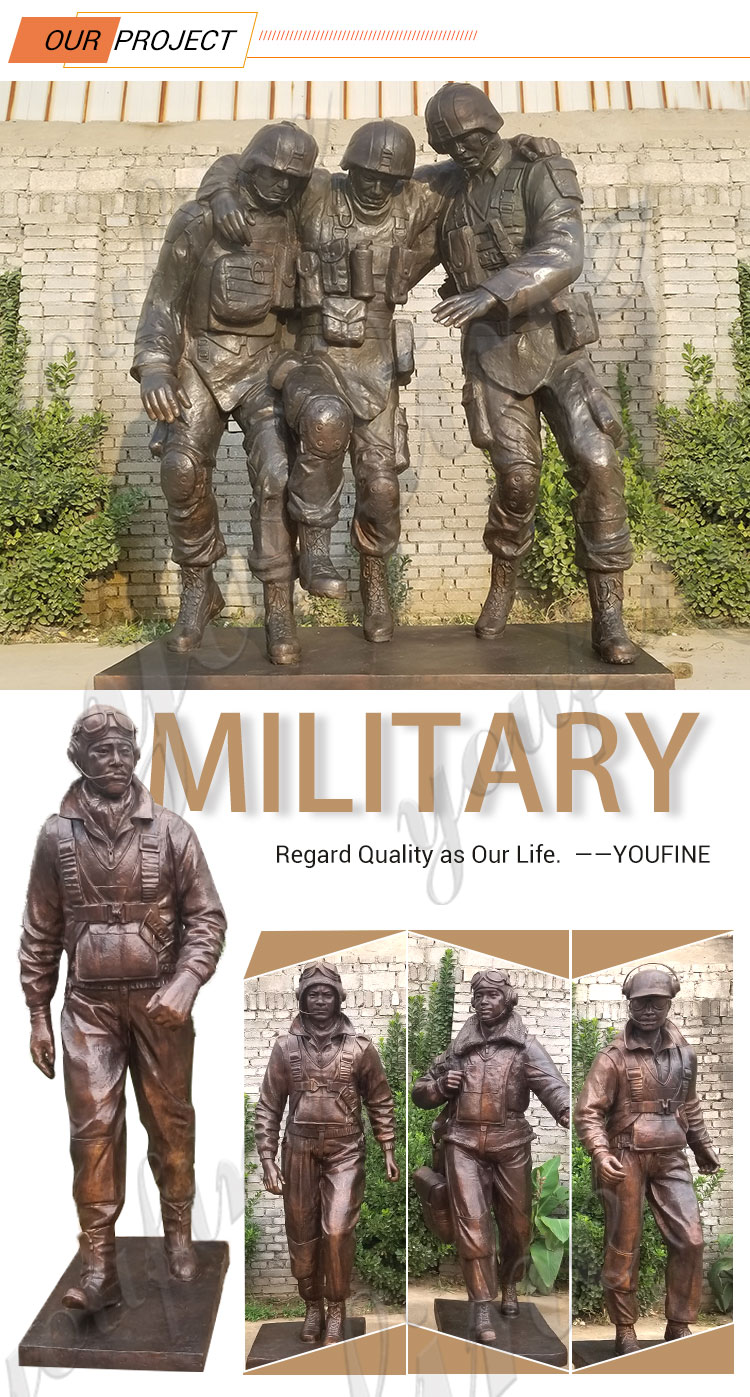 More Design Options to Choose:
As a professional bronze factory, we have more than 37 years of experience in bronze sculpture production and export. Provided a series of bronze sculptures for foreign customers, and they are very satisfied with our sculptures. You Fine Bronze Factory could produce a series of commemorative military bronze sculptures. And you could find these sculptures in our gallery. Of course, we also accept custom sculptures.
We are a very powerful bronze sculpture factory, so our professional masters could make high-quality bronze soldier sculptures for you. If you like our bronze military memorial sculptures, please feel free to contact us.