Garden Bronze Soldier and Dog Statue:
A very exquisite bronze soldier and dog statue. This is a bronze military sculpture custom made for one of a customer. Our customers provide us this design of the sculpture. And our master modify the original design according to the customer's request. Then this is the final bronze sculpture. Of course, our client has already received this sculpture, and he has placed it in his home garden. The picture below shows a photo of our client with the sculpture.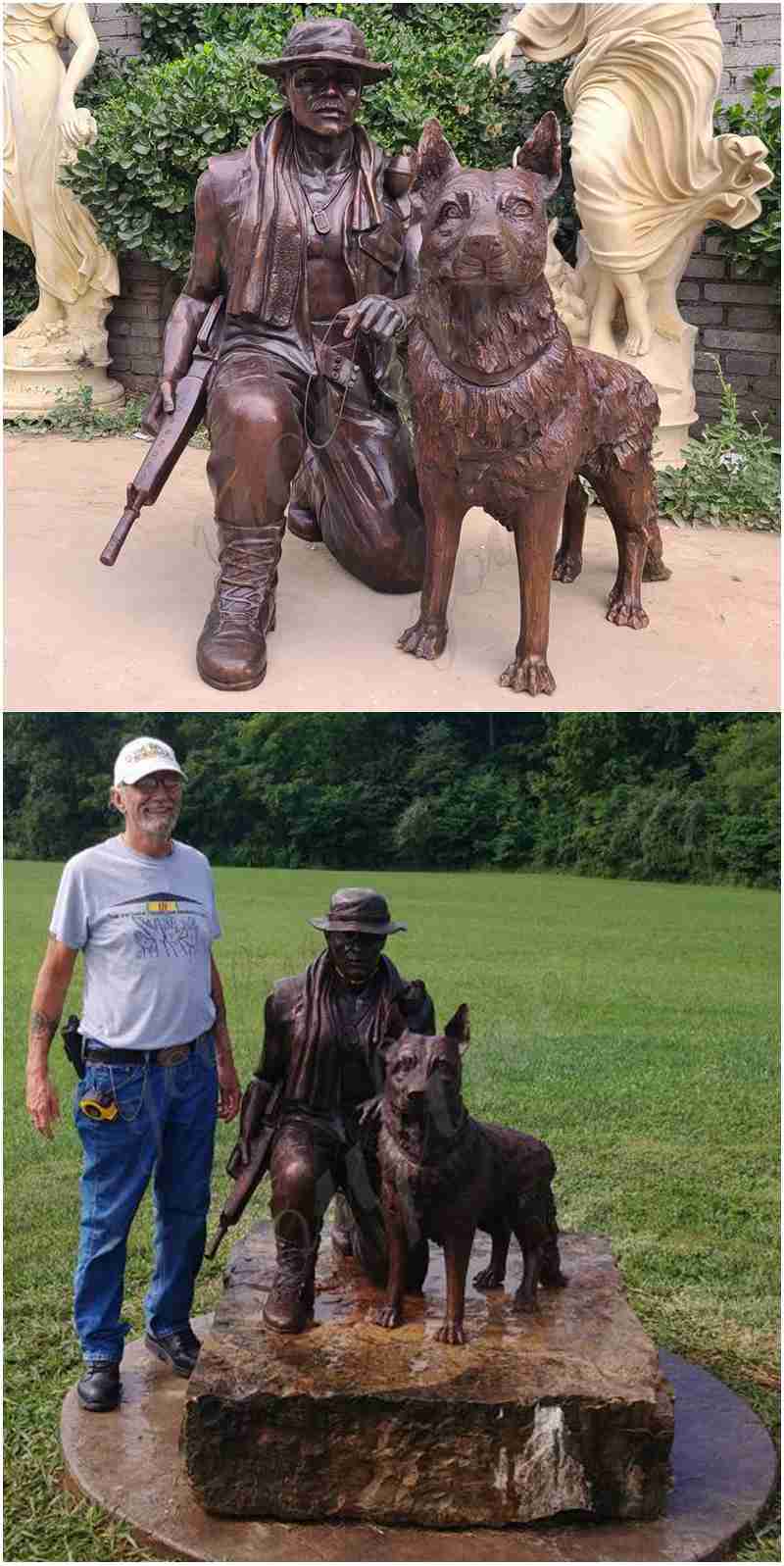 This bronze soldier and dog statue shows a harmonious picture of soldiers and dogs. In the war, these military dogs make a great contribution to the soldiers. They can help the soldiers explore the enemy. Whether in training or on the battlefield, soldiers and military dogs are the best and most loyal friends. However, our masters carve the image of the soldier and the army dog very well.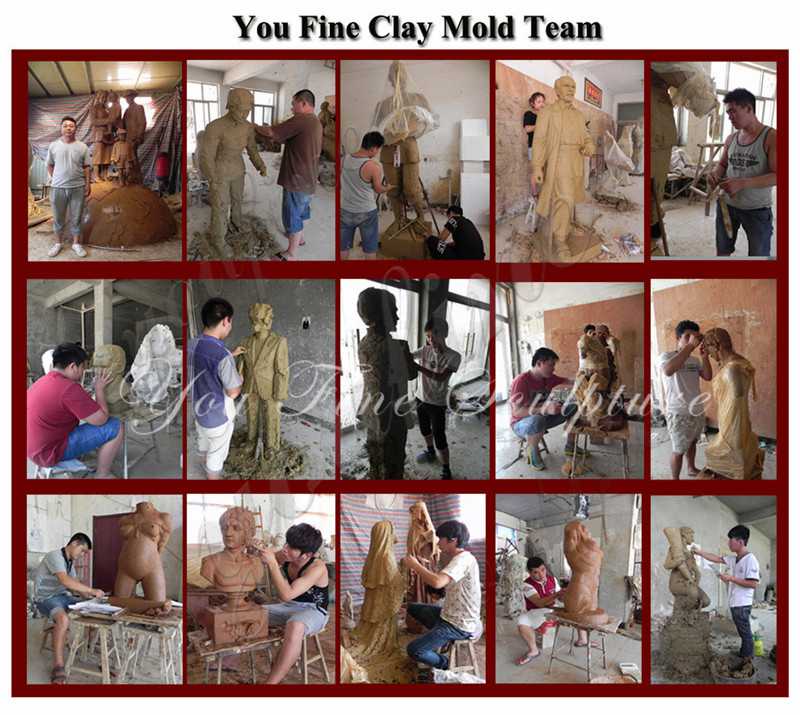 You Fine Has Professional Masters:
Our garden bronze soldier and dog statue must be hand-carved by the chief master of our factory. Whether it is the making of clay mold or the casting of final bronze sculptures. Our clay mold masters and carving masters are very professional. They have learned carving techniques since they were young. And the carving techniques have been learned from their parents. Therefore, it is possible to produce the most perfect and realistic sculptures.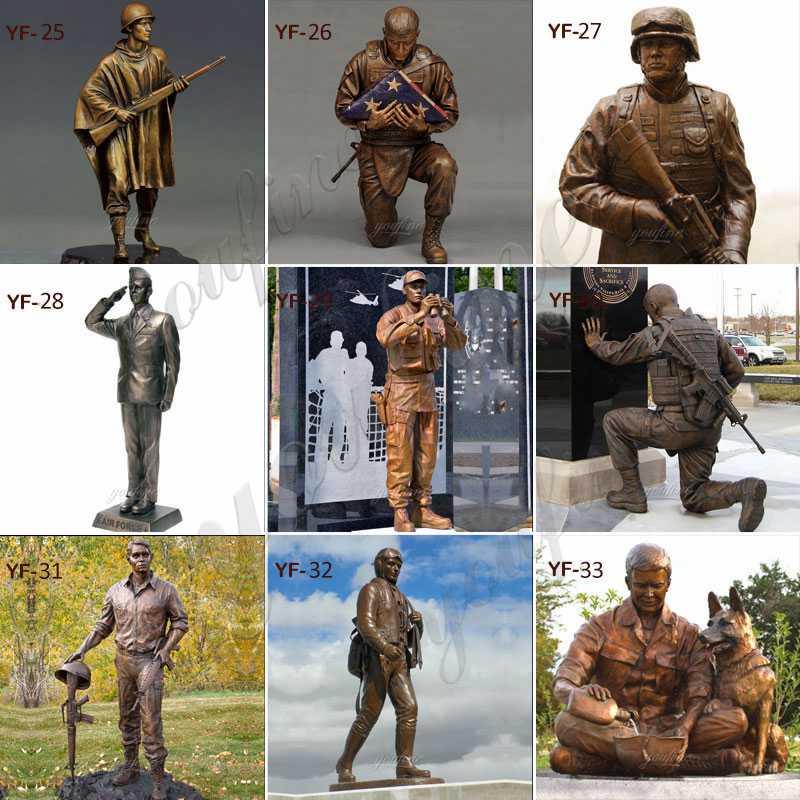 More Designs of Bronze Military Statue:
We are a factory specializing in the manufacture of various bronze statues and sculptures. Our company has more than 35 years of experience in carving and exporting. So we could offer you the widest selection of bronze military sculptures. Regardless of the design, size, or color of the sculpture. At the same time, our factory also accepts customized military sculpture projects. As long as you send us related designs or photos, our professional masters can complete the production.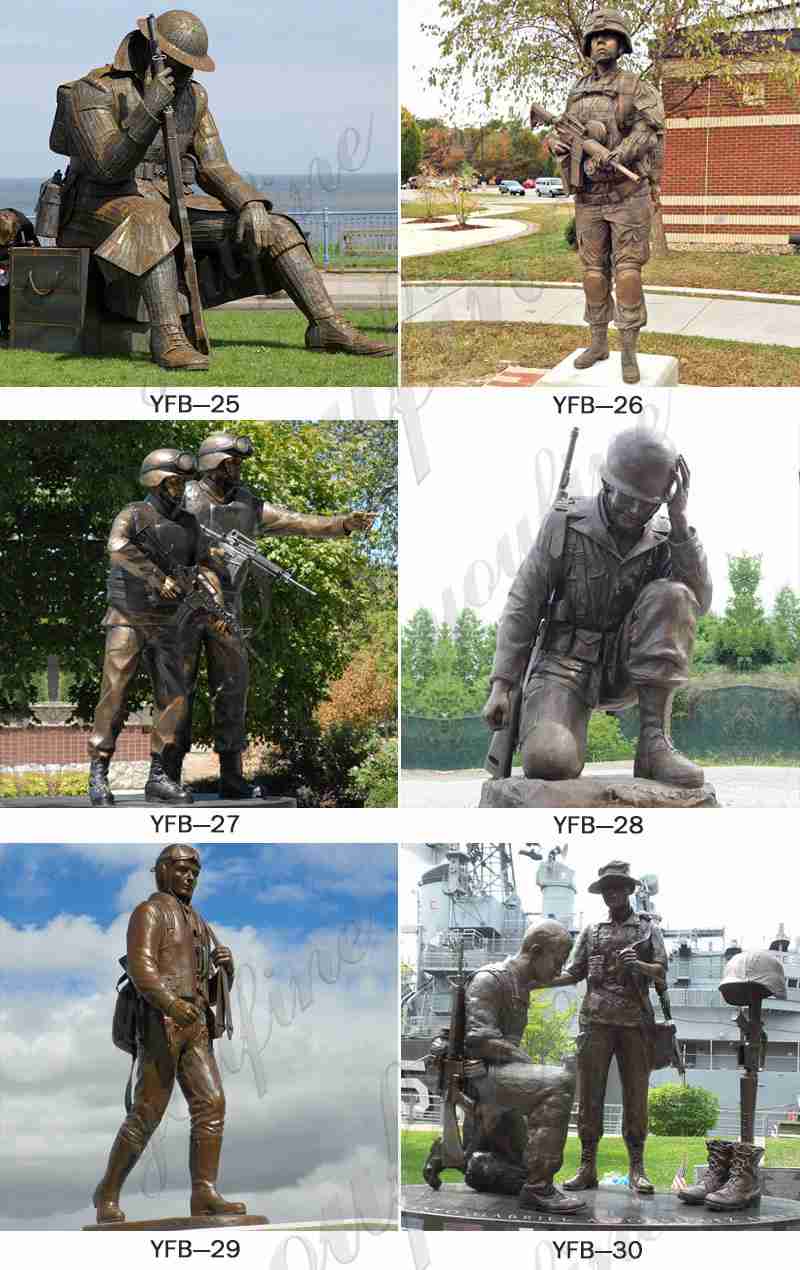 You Fine Bronze Factory is one of the most leading manufacturers of bronze sculptures in the industry. Since we are selling directly from the factory, the price of this soldier and dog statue must be affordable for you.