History of the Three Soldiers:
It creates and designs to complement the Vietnam Veterans Memorial by adding a more traditional section to the monument. Three Soldiers was dedicated on Veterans Day, November 11, 1984. Designed by Frederick Hart, who placed third in the original memorial design competition.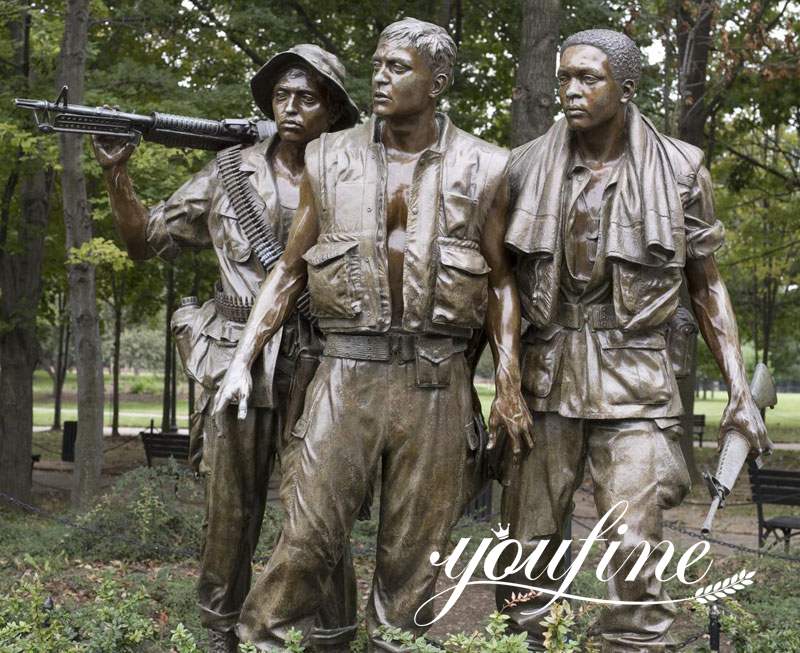 The design and symbolism of the Three Soldiers:
It intends to complement the Vietnam Veterans Memorial by adding more traditional components, such as depicting warriors of war in statues. The three men of the statue were deliberately as European-American (the leader), African-American (the man on the right), and Hispanic (the man on the left) in an effort to depict the major ethnic groups represented in the regiment of American warriors who served in Vietnam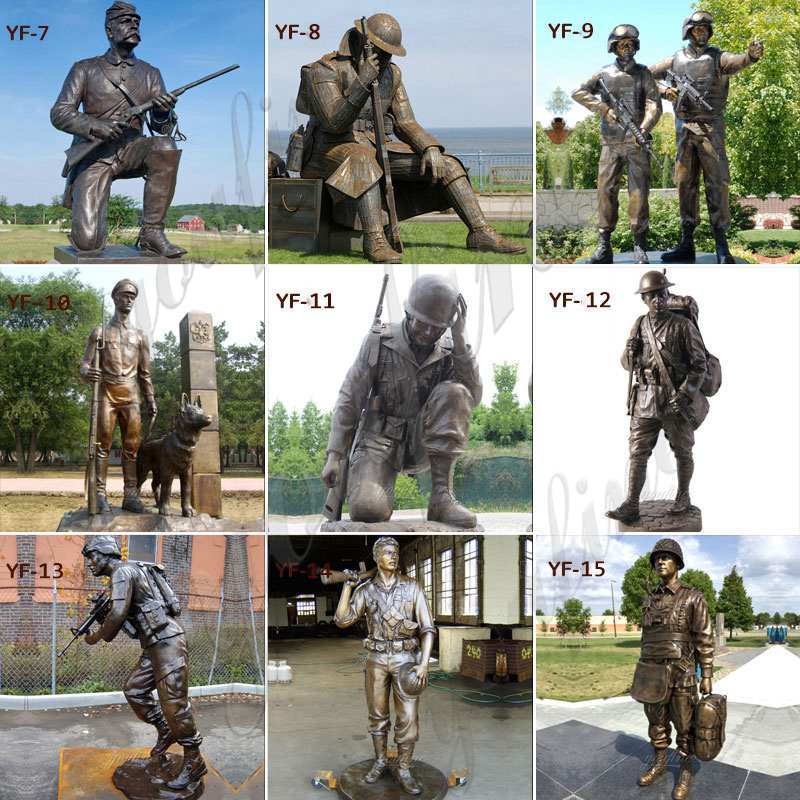 Our bronze soldier sculptures look very realistic. It is a monumental sculpture of absolute significance. The quality of our bronze soldier sculptures is impeccable and is based on our unique sculpting process. We can guarantee that a memorial sculpture placed outdoors will not fade due to weather conditions. And over time, our sculptures will become more natural.

Shipping Methods:
Our products can ship to almost anywhere in the world. When you are sure you want to place an order with us, we will estimate shipping and delivery dates based on the availability of your item and the shipping method you choose. We will give you the weight of the product so that you have a clear idea of our shipping costs.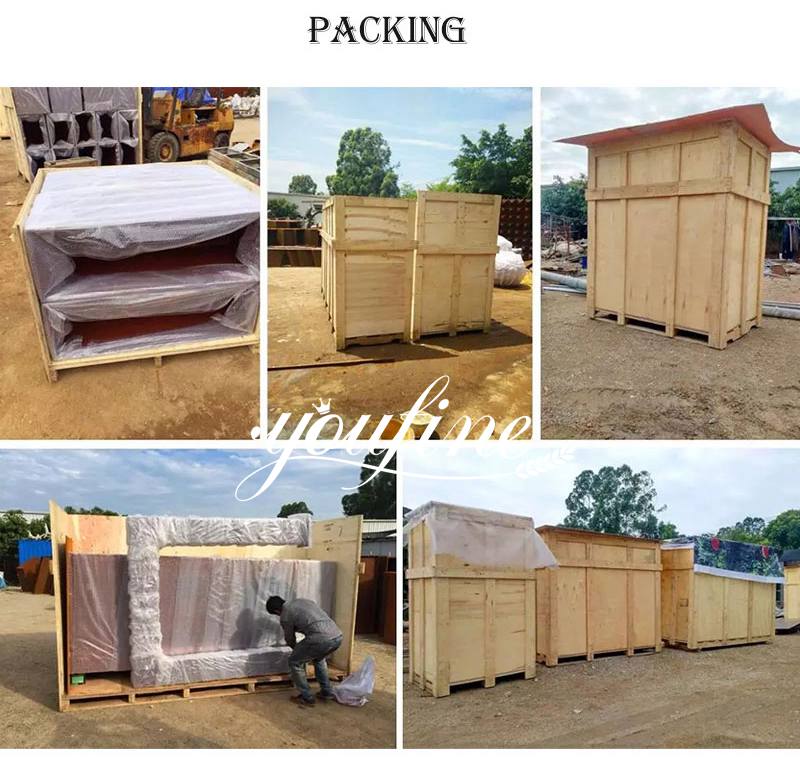 The quality of the bronze soldier statue is undeniable. We ensure that it will last for many years outdoors and you will only need to maintain it regularly. Please contact us to get the latest price of our products and we will give you a discount today.