1.Life-Size Bronze Officer Firefighter EMS Statues Detail:
This set of custom life-size bronze officer firefighter EMS statues looks like they were made in our factory specifically for a university in the United States. When the customer contacted us, he told us exactly what he wanted. He wanted a set of life-size bronze sculptures, a sculpture project for a university. The sculptures include the three most dominant occupational figures in the country, and need to be made into bronze sculptures.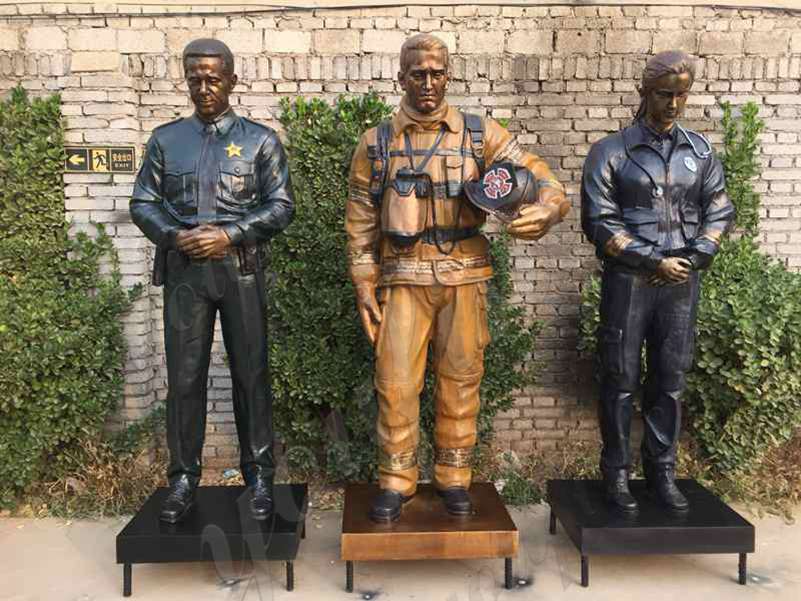 The group of this bronze officer firefighter EMS statues includes, from left to right, police officers, firefighter and emergency medical service. We created this set of custom life-size bronze sculptures based on the photos our US client provided for us. Before making these sculptures, we first need to make the clay model. All the details are purely handcrafted by our masters. Very graphic and realistic, as if it were three real persons on display in front of us.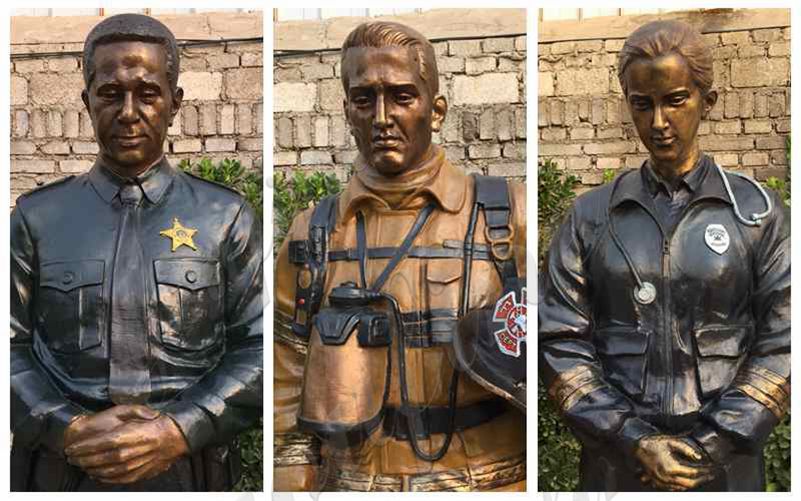 2. The Advantage of Our Bronze Sculptures:
As a professional bronze carving factory, we have many professional clay masters and bronze carving masters. They both started learning the art of sculpting at an early age and worked on bronze sculptures year-round. Has extensive experience in carving and can handle any carving detail. Whether we are making clay models or sculptures, we regularly provide feedback to our customers on the progress of our products and modify them according to their feedback, which is one of the advantages of our custom sculptures.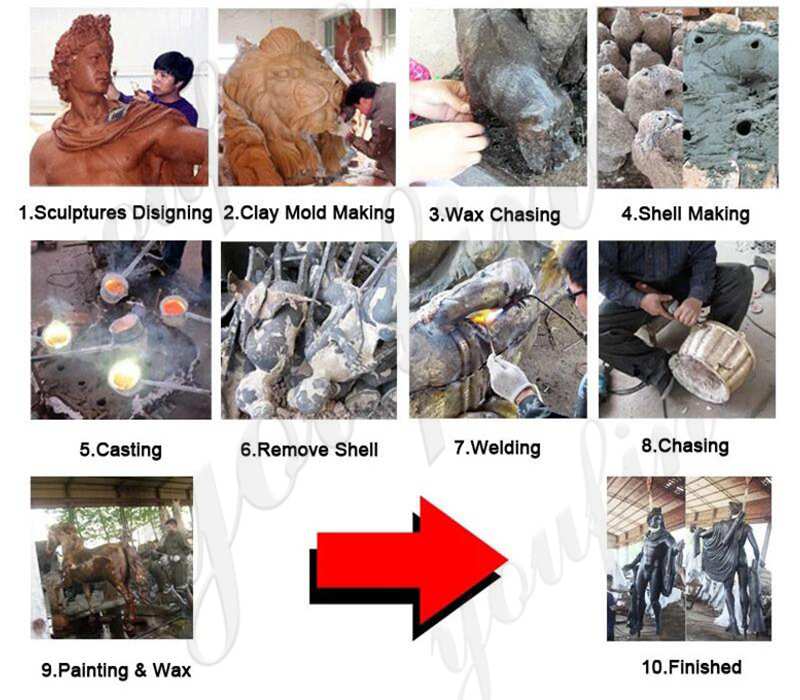 3. More Designs of Custom Bronze Statues:
You Fine Bronze Foundry is a factory specializing in the manufacture of various bronze statues and sculptures. Our company has more than 35 years of experience in carving and exporting. We could offer you the widest selection of bronze sculptures, regardless of the design, size or color of the sculpture. At the same time, as long as you tell us your design drawings or design ideas, we could also accept customization.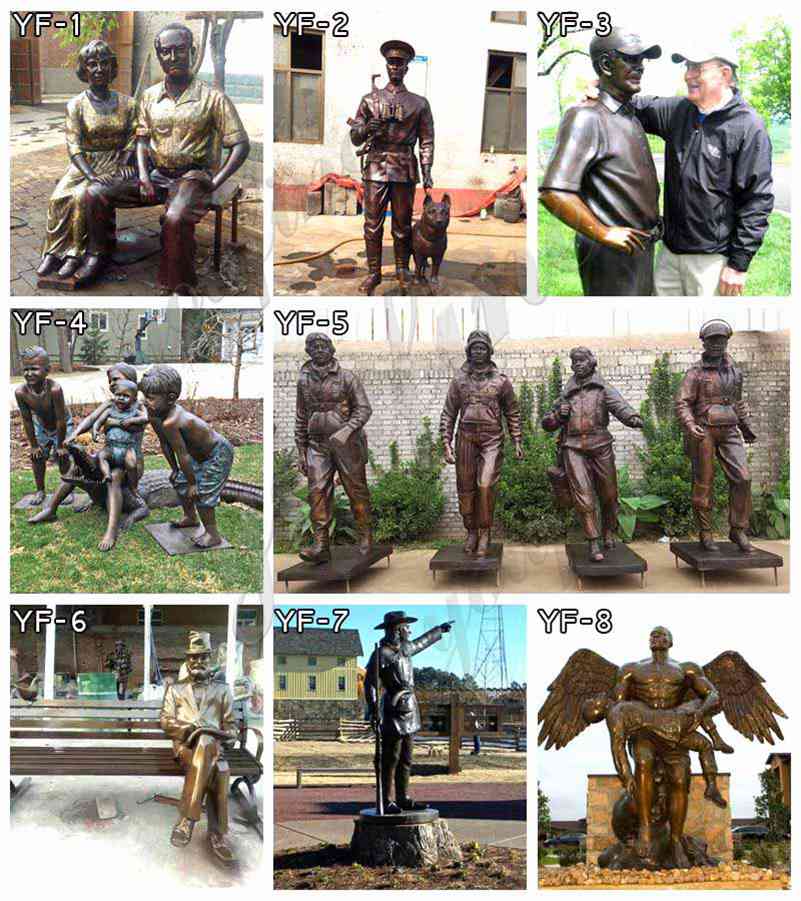 We can take on any custom sculpture project, as long as you tell us what you need. Our professional clay mold masters and bronze craftsmen will not disappoint you. To learn more about our custom bronze officer firefighter EMS statues or to discuss custom projects with us, please feel free to contact us.