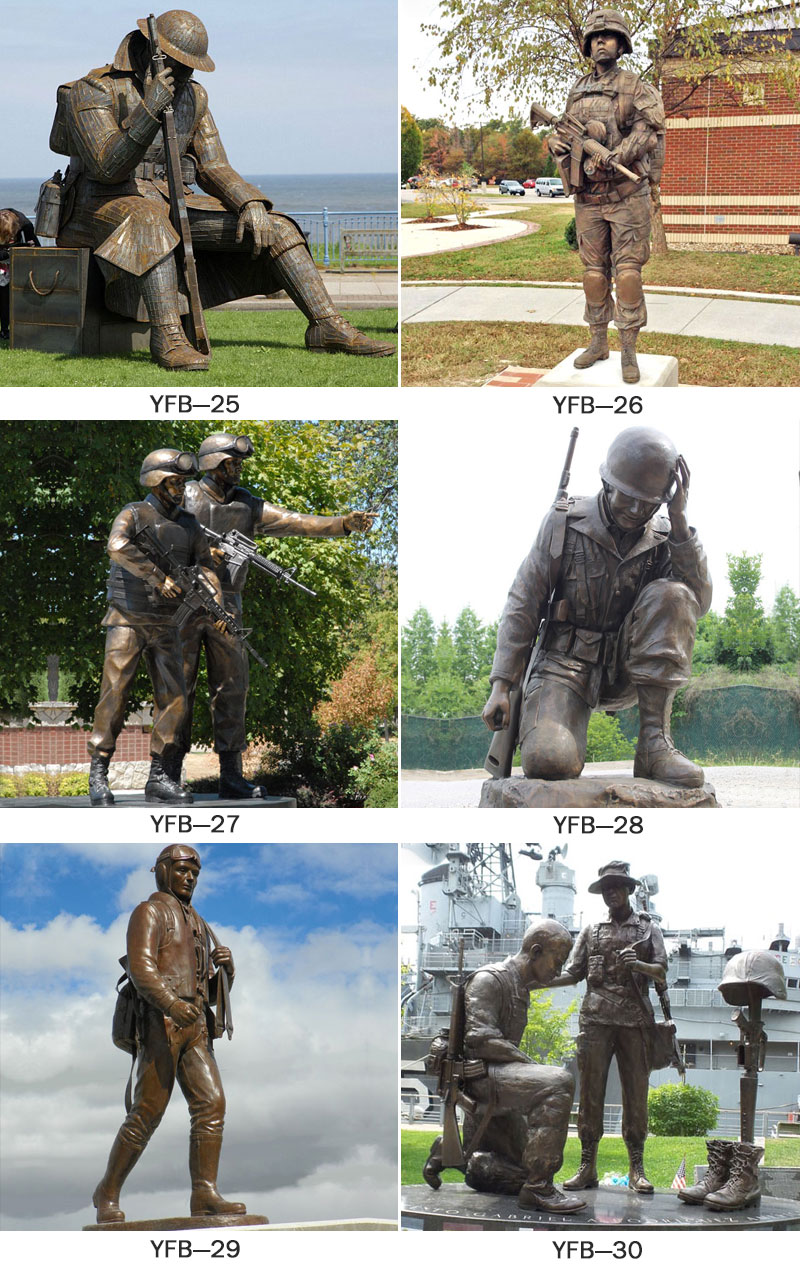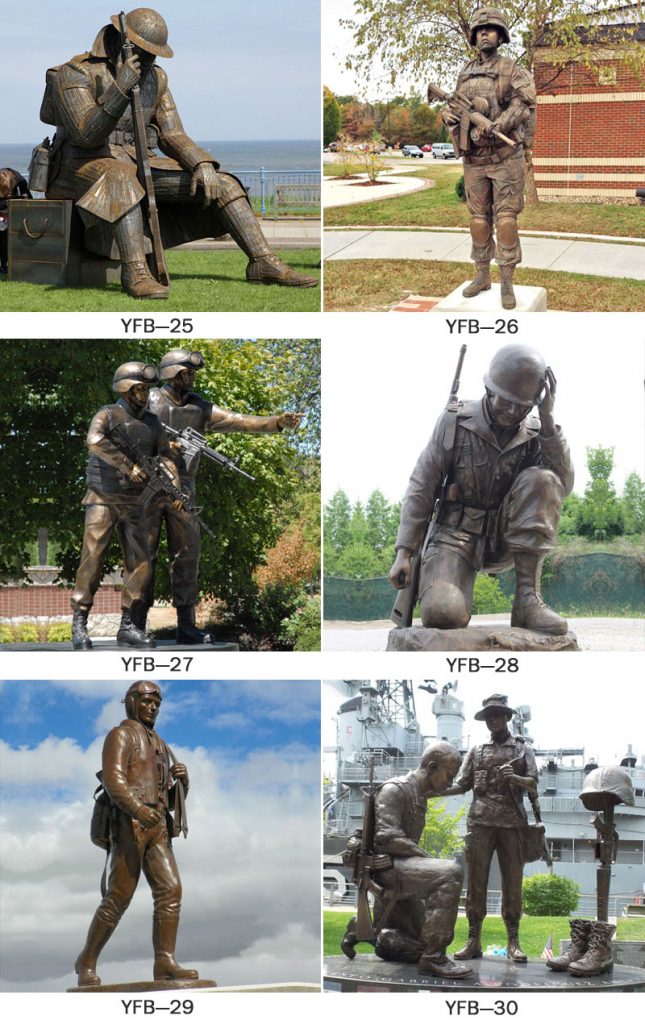 Military Statue for Sale Introduction:
As a classic military statue for sale, You Fine has professional masters to restore the details of bronze statues. Do you know this bronze Highbridge Doughboy sculpture? This military sculpture was to commemorate the centenary of the armistice of the First World War on November 11. Then, this sculpture was cast by our top artists. He was dressed in military combat clothing, held a long gun in one hand, and looked into the distance. It is a very prominent and innovative art form in the art of military memorial sculpture. And, this military sculpture is also the form in which we remember the tragic war years. Of course, you could also cast a memorial sculpture for your relatives who served in the army to record their unforgettable life in the army.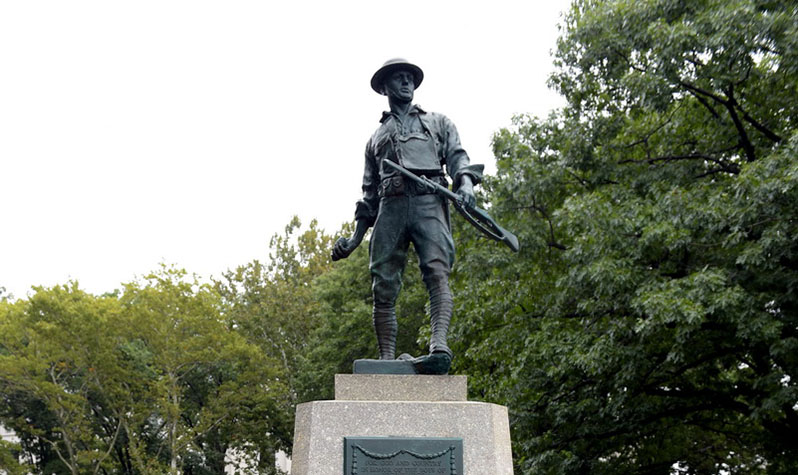 Highly Restored Statue:
YouFine artists pay attention to every detail and cast with extreme precision. Aad, our artists have years of experience casting military sculptures. Therefore, the superb techniques of our art masters could highly restore every detail of the warriors. Of course, our sculptures perfectly capture the brave nature of the military. Therefore, the YouFine army statue is very vivid and realistic in terms of clothing and facial expressions.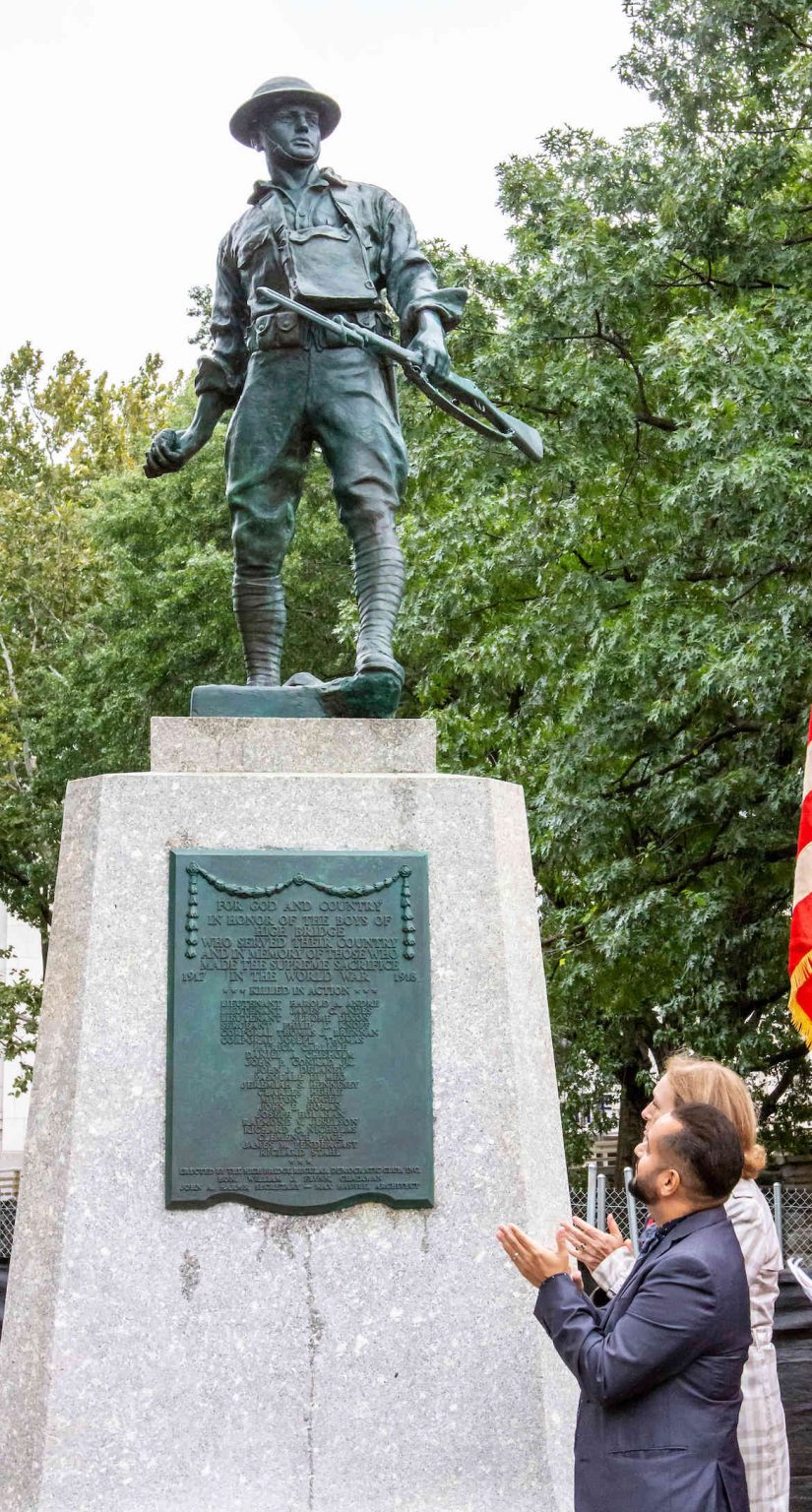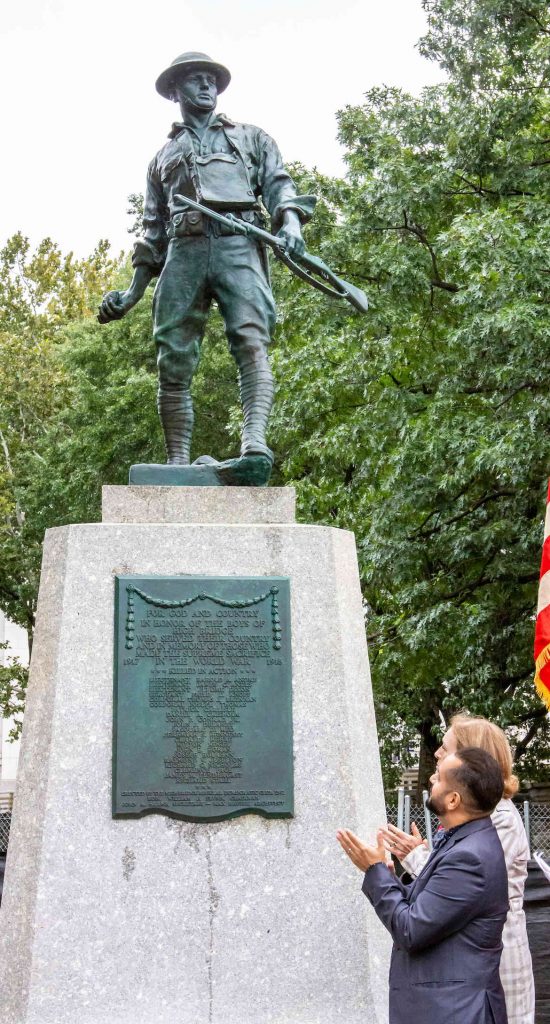 Source for the Highbridge Doughboy Sculpture:
In honor of the centennial of the armistice of World War I on November 11, New York City Parks' Citywide Monuments Conservation Program (CMCP) staff joined forces with park partners this fall to renovate and care for several monuments. Among them is this Highbridge Doughboy sculpture monument. This original outdoor military statue depicts a Doughboy walking through broken tree stumps strung with barbed wire. Also, the soldier held a rifle in his left hand, his right hand held high above his head, and a grenade in his hand. Although the origin of the word "Doughboy" remains in doubt, it was widely used to refer to the infantry during World War I. Well, this military memorial statue honors the veterans and casualties of the First World War.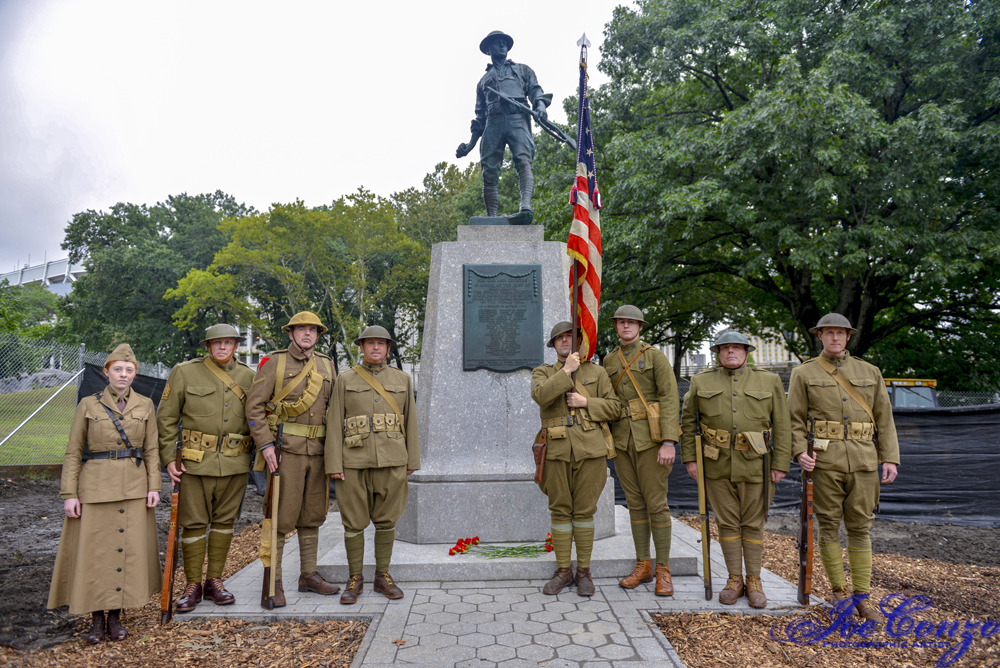 How to Cast a Bronze Military Statue?
As a professional military bronze statue foundry, YouFine has professional artists to complete the casting of bronze statues. First, we need to make a 1:1 clay mold model. And, this step would be done by our skilled clay mold studios and masters. Of course, in this step, we would also send pictures of the finished clay mold to the customer for confirmation. Second, You Fine uses the traditional lost wax method to create bronze military statues. In the casting process, every step is done by professional artists. YouFine ensures that the soldier statue for sale would definitely satisfy you.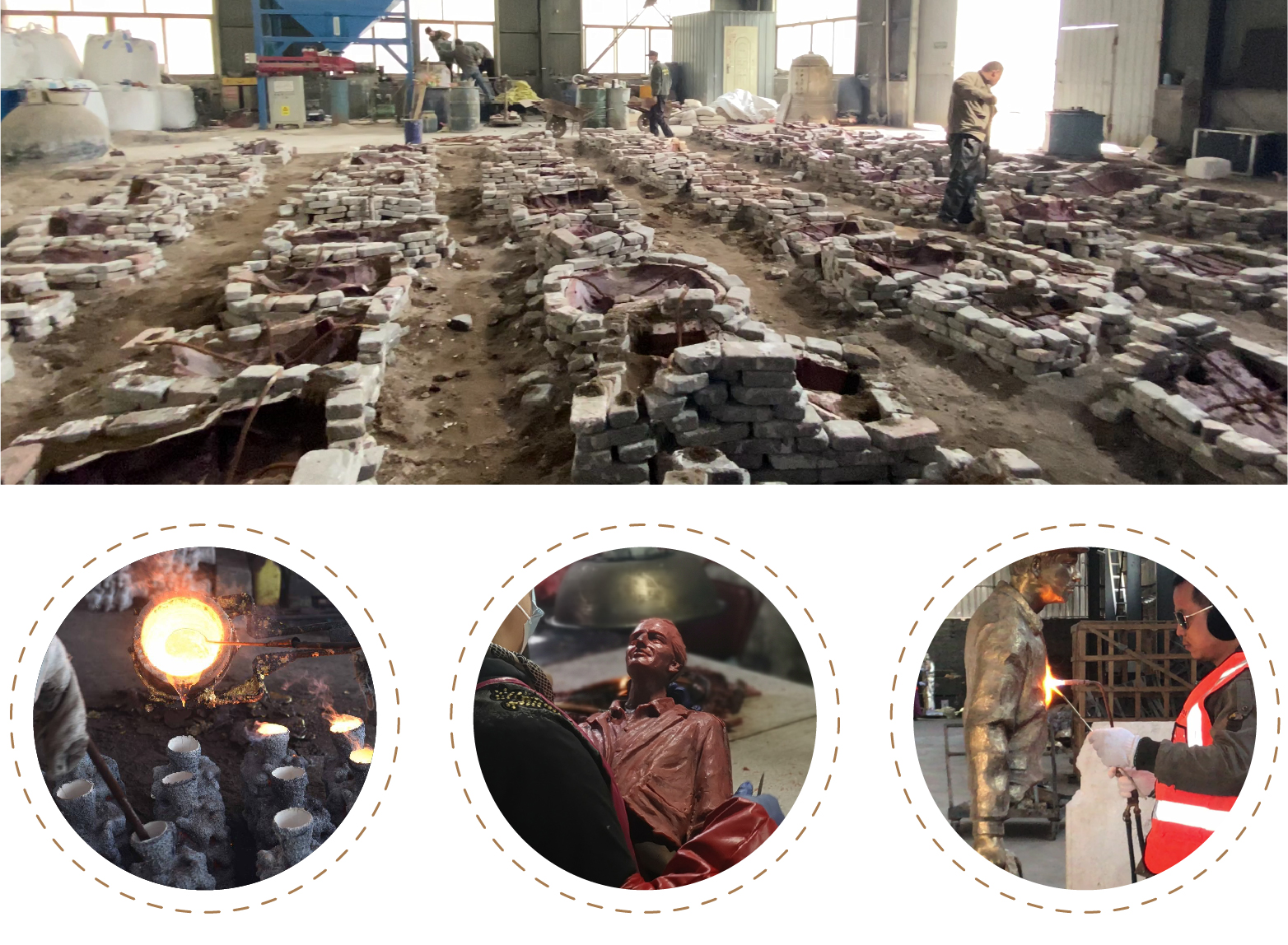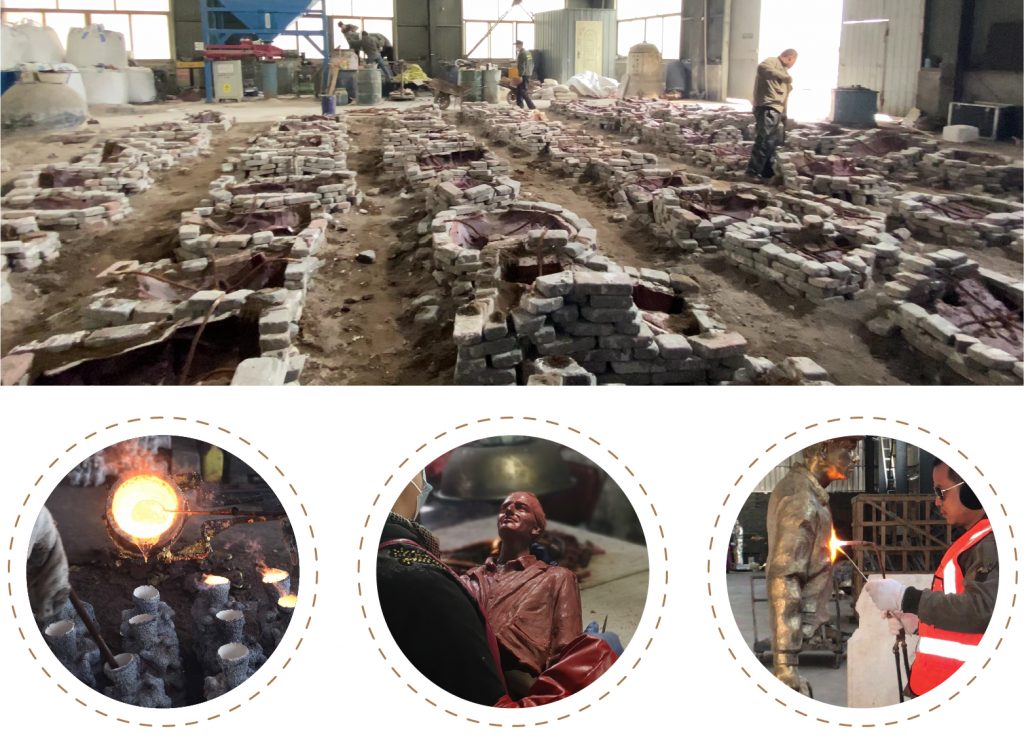 As a trusted sculpture factory, YouFine puts integrity first. Of course, our prices are also very good because we offer factory-direct prices. Therefore, our customers could always buy their favorite and most satisfying sculptures from YouFine at the best price. If you like this lifesize military statue for sale, please contact You Fine today and we would be happy to help you.