Bronze Soldier Statue introduction:
The Bronze soldier statue was dressed in full uniform, he rolled up his sleeves and wore a pair of long boots. He carried the gun in his hand. He was in high spirits and ready to go. The running pose gives him the whole image. This bronze sculpture of a soldier is very vivid and shows the spirit of the soldier very well.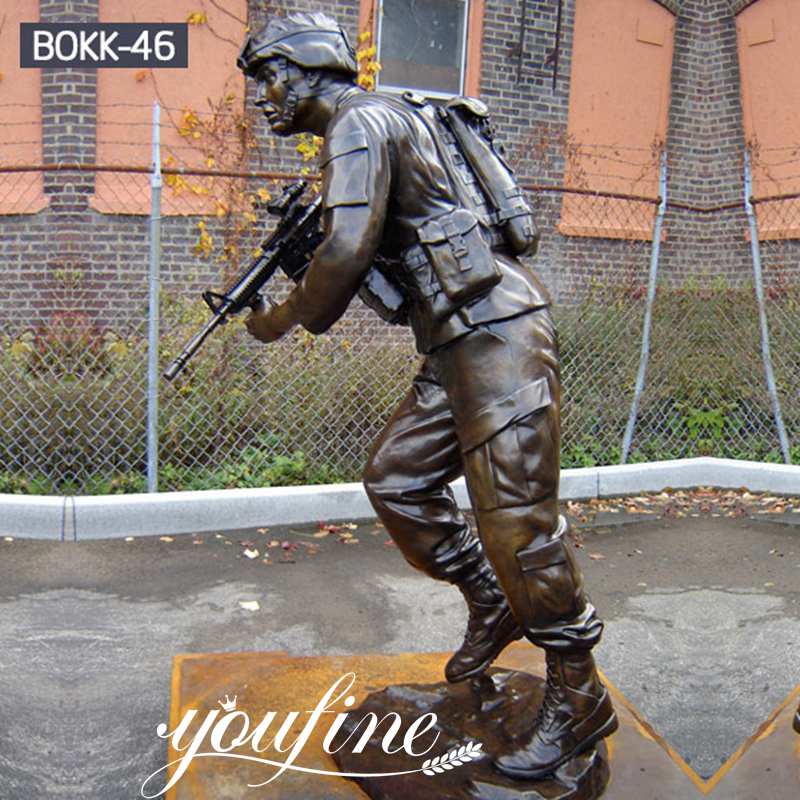 YouFine Bronze Soldier Statue:
Our bronze soldier statue serves as a great tribute to the brave members of the U.S. military who fought, died, or were missing during the Vietnam War. These sculptures are not only the perfect addition to any military memorial, commemorative theme park, or outside public place so that those soldiers who died for peace can be remembered forever. It's still the best decoration in your home garden or the best keepsake for a veteran.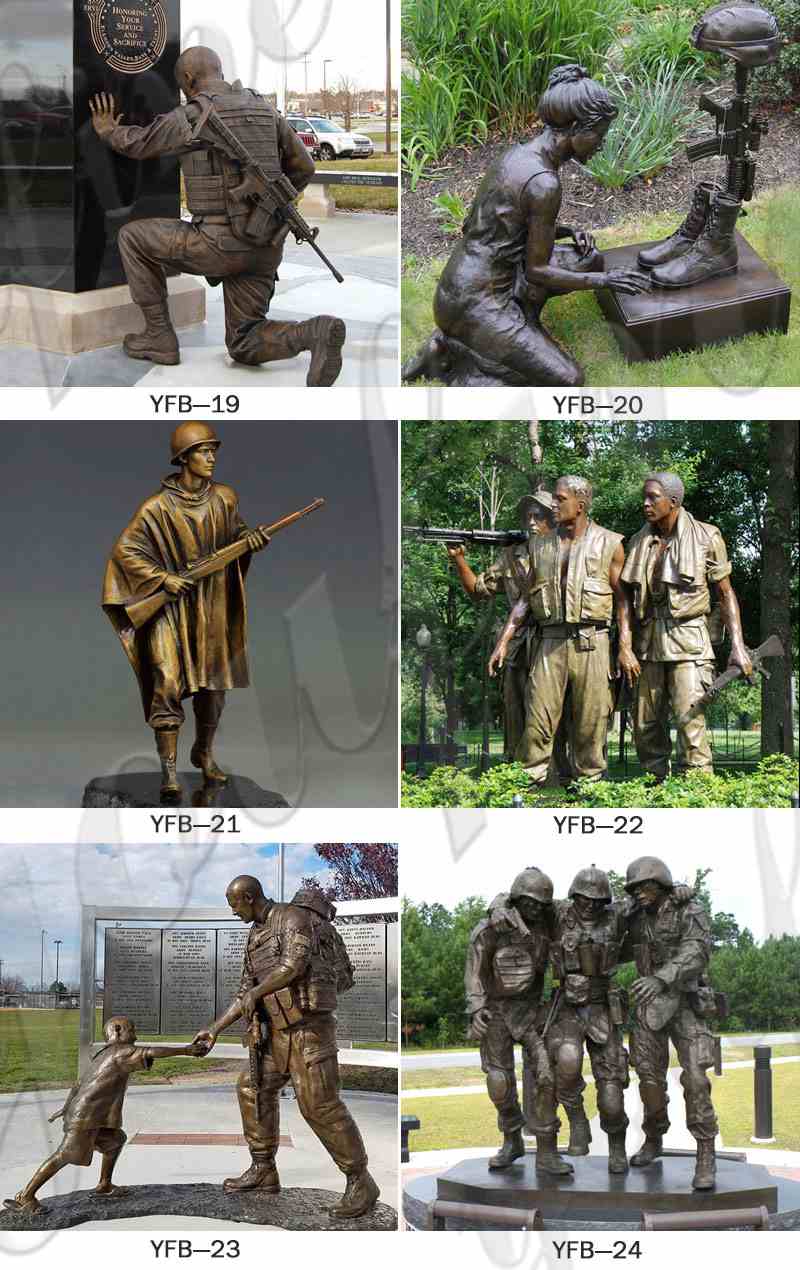 About factory:
Our factory specializes in bronze statue sculpture for more than 35 years. Our various bronze statues can be used for indoor and outdoor decoration, business and holiday gifts, wedding memorabilia, art collections, and more. Each of our bronze sculptures is cast by professional, experienced bronze craftsmen in our foundry using the superior "lost wax process" casting method, all of which is purely handcrafted and exquisite.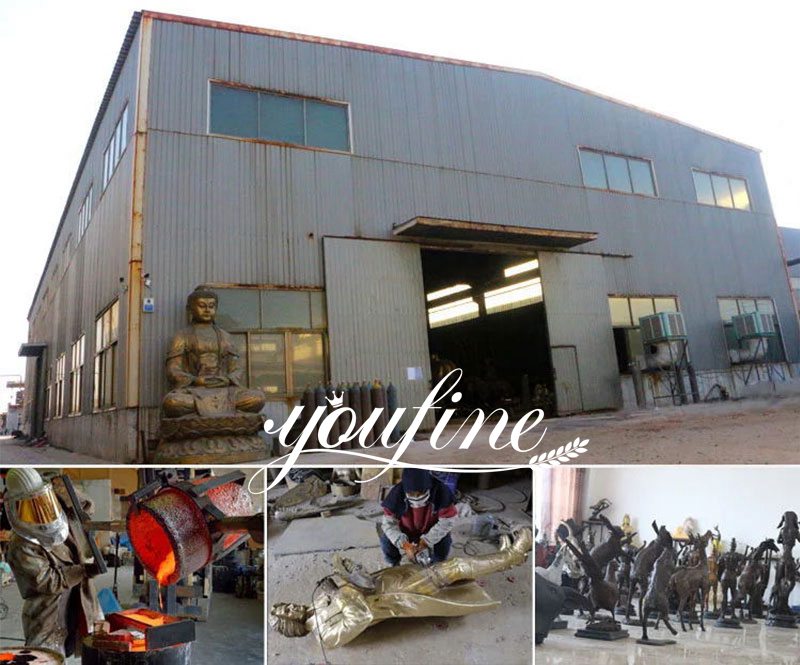 Thank you very much for visiting our home page. I hope you can find the bronze statue you want here. We have a selection of statues commemorating soldiers. If you can't find the statue you're looking for, please feel free to contact our staff. We can customize it for you to the best of our ability. Of course, you can. You can also leave a comment on our website and we will reply to your message as soon as possible.