Bronze Statue Details:
YouFine could cast a realistic bronze Neptune statue for you. You could clearly see that this famous Neptune sculpture has never been reached in the sea. Especially his expression is very serious, standing in the sea like a king. And, he held his trident tightly. In addition, Aquaman's body is full of muscles, he is so strong. YouFine would reproduce a handsome statue of Neptune for you. Choosing us would be your wisest choice.
Is the Spanish Statue of Neptune Real?
The Neptune Fountain is located on Via Prado. On the orders of King Carlos III, the sculptor Juan Pascual de Mena began construction of this marble statue in 1780. In 1786, his disciple Jose Rodriguez completed this sculpture representing Neptune, the god of the sea. This sculpture depicts a sculpture of Neptune holding a trident in one hand. Of course, ours could cast an exact Neptune sculpture for you.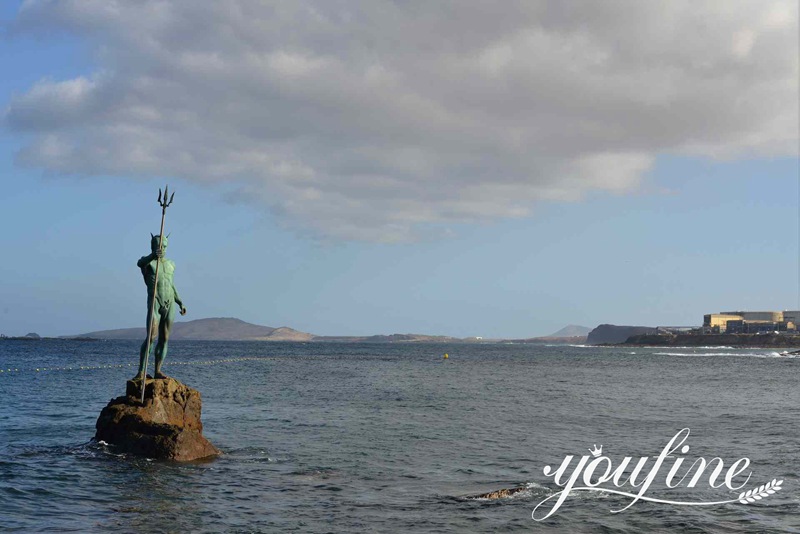 Where is the statue of Neptune in Gran Canaria?
Gran Canaria is part of Spain's Canary Islands in the Atlantic Ocean.Neptuno de Melenara is a statue of Poseidon. Also, he is located on Melenara Beach in Gran Canaria. The statue was made in 2001 by sculptor Luis Arencibia. And, this Neptuno de Melenara is made of bronze and is about four meters high.
What does the Neptune Statue Represent?
Neptune rules the creatures of the marine realm, and he is surrounded by waves. In addition, he held a powerful trident in his hand, and his eyes stayed on the shore affectionately. His heroic face pays homage to Virginia Beach's maritime heritage. At the same time, the sculpture is a vivid reminder of the community's responsibility to respect and protect nature.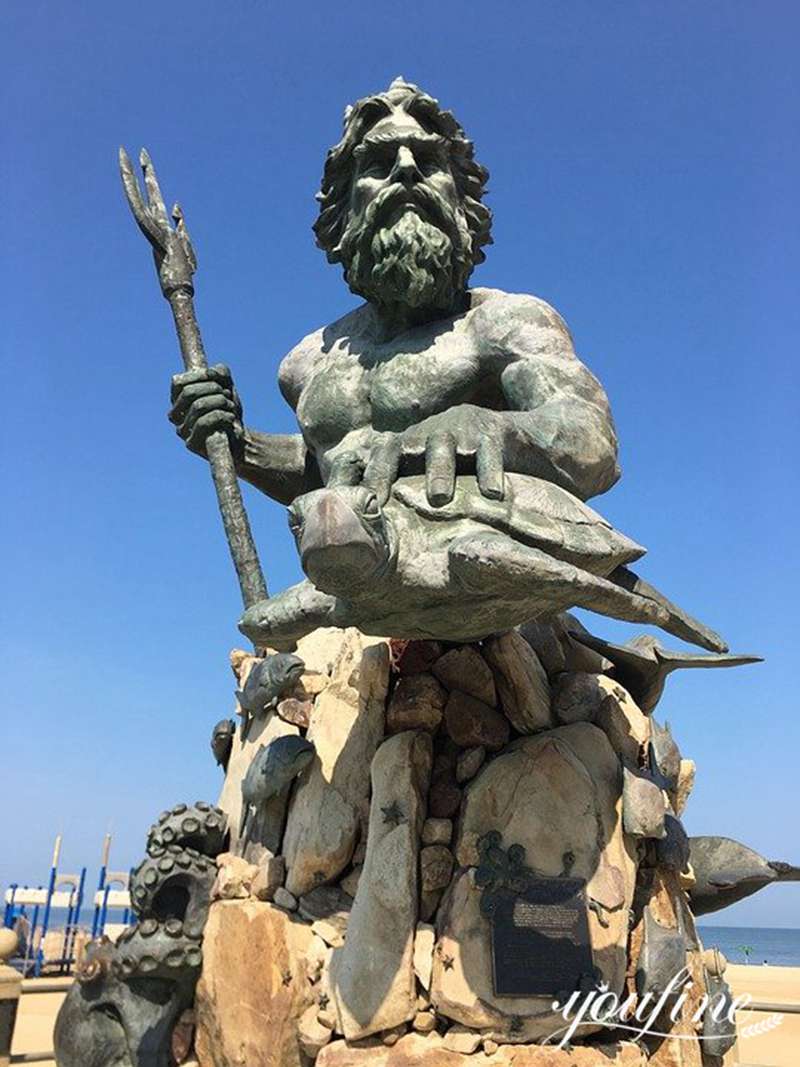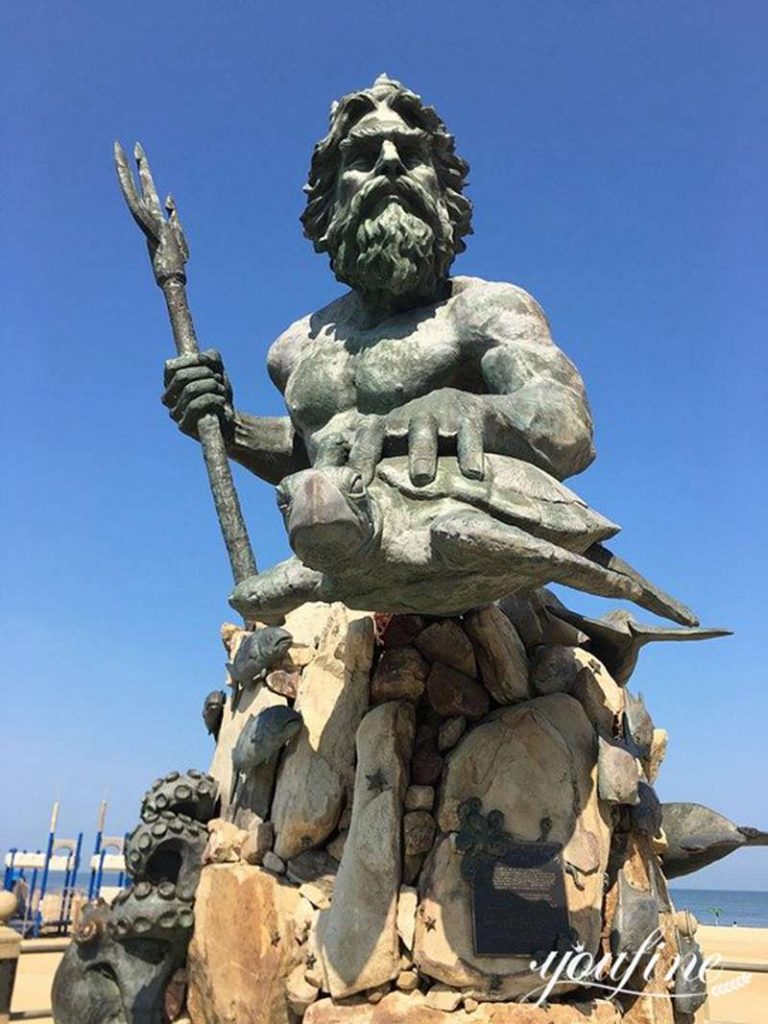 Who is the God of Neptune?
In Greek mythology, Poseidon (Neptune to the Romans) was the son of the Titans (giants) Cronus and Rhea. Of course, he is also the brother of the supreme god Zeus. Poseidon's weapon is the trident. With it, he could stir the water and split the rocks.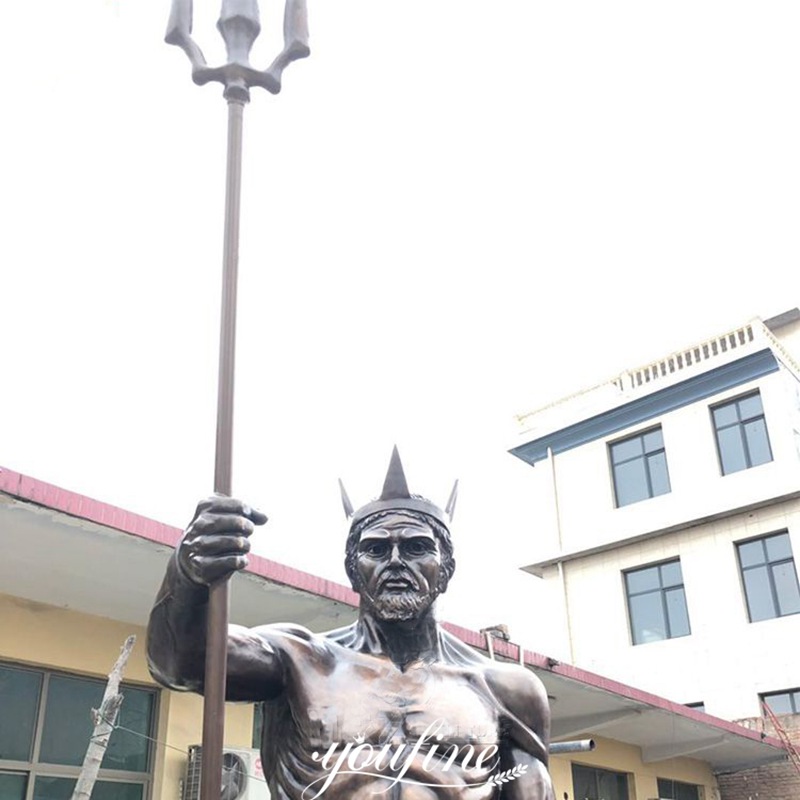 Advantages of YouFine Factory:
Usually, YouFine factories have professional character casting artists. These people were very good at casting bronze sculptures of mythical figures. Especially our artists have very high-quality requirements for bronze figure sculptures. Therefore, our bronze content ratio is very strict.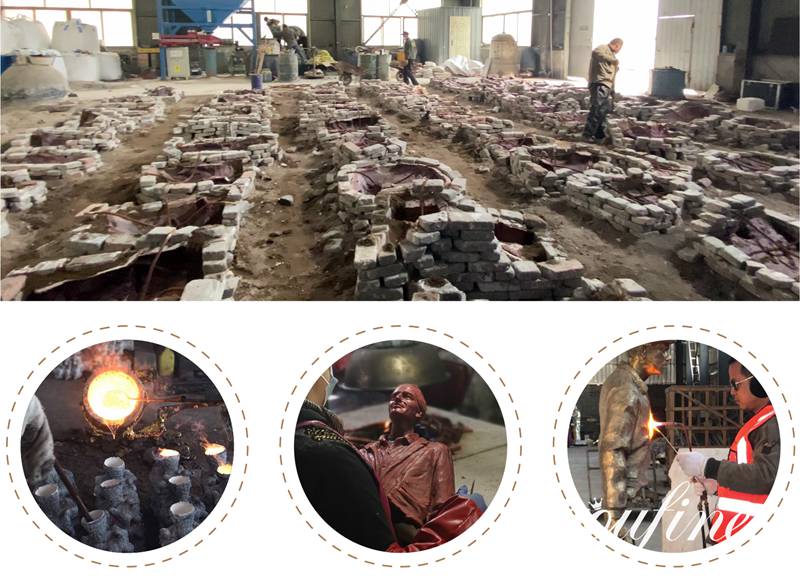 Because of this, we are confident in the longevity of the bronze Poseidon sculpture. The copper content in our bronze outdoor sculpture is 5-8mm. Therefore, our bronze sea king must be able to withstand the wind and rain. There is no doubt that by choosing the YouFine factory, you may have a bronze dog sculpture of good collectible and decorative value.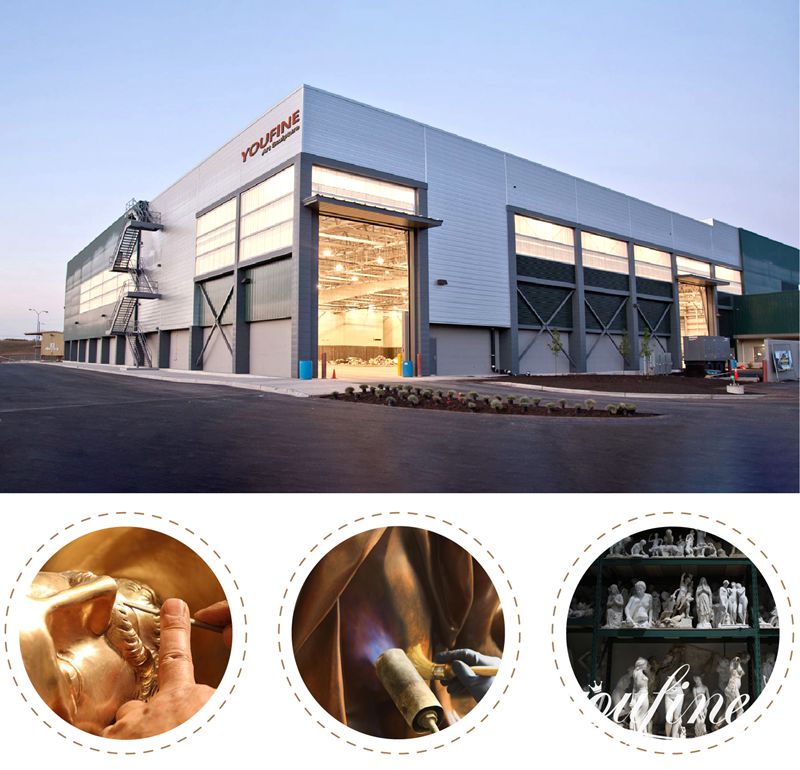 Artists at the YouFine factory cast bronze traditional lost wax sculptures using the traditional lost wax method. There is no doubt that our artists have fully mastered this particular technique. YouFine's bronze sculptures could have lasting beauty. If you like this sculpture, please contact us immediately.