Bronze Savannah's Bird Girl Statue Detail:
This famous bronze Savannah's Bird Girl statue is made of bronze material. The height of this life-size figure sculpture is 50 inches (approximately 130 cm). This sculpture depicts the image of a young girl wearing a simple long dress. And with a melancholy or contemplative expression. Her head was tilted towards her left shoulder. She stood upright, with her elbows resting on her waist, and holding two plates in her hands. These two bowls are often described as "bird feeders".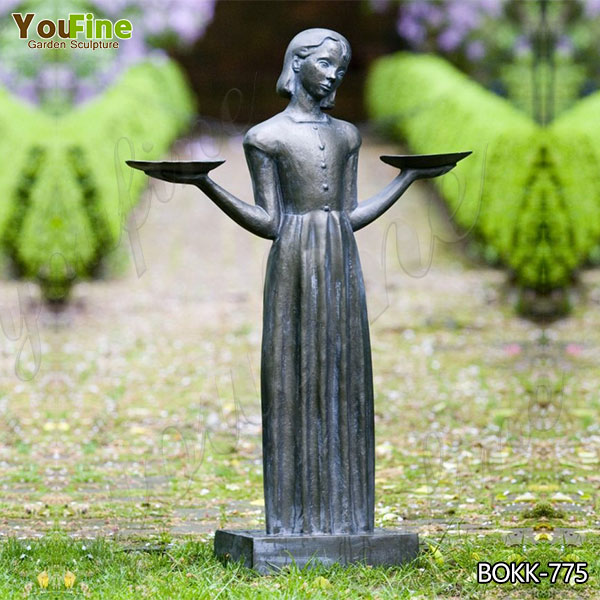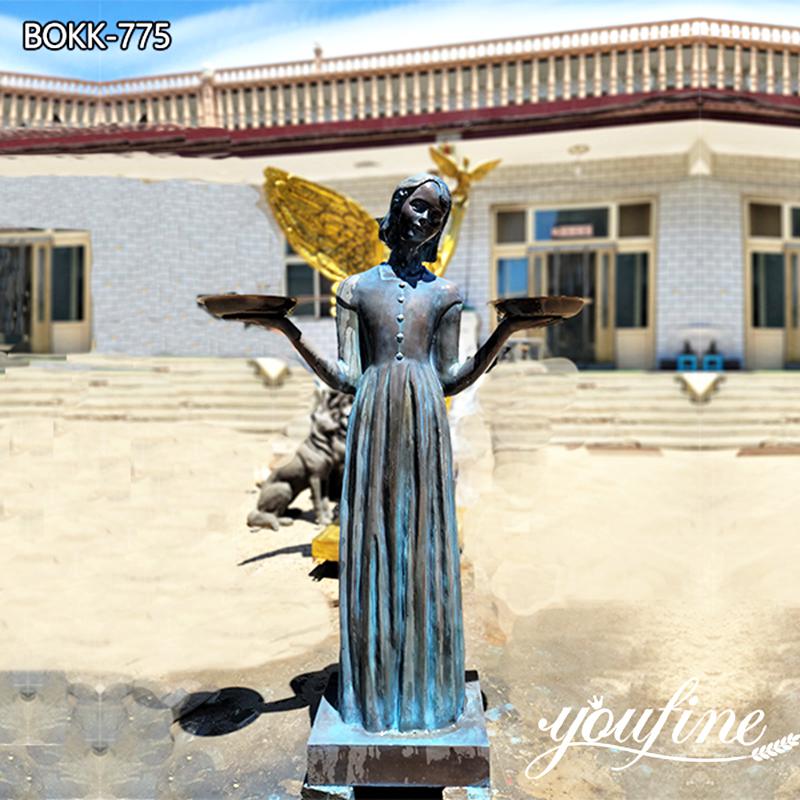 Why Is Bird Girl Statue So Popular?
This amazing bronze Savannah's Bird Girl statue was created by Sylvia Shaw Judson in 1936. And famous for John Berendt's best-selling non-fiction novel and movie "Midnight in the Garden of Good & Evil". After the publication of the book, the original statue was removed from the Bonaventure Cemetery in Savannah, Georgia. And now currently place in a museum in downtown Savannah. The bird girl has become one of the most recognized sculptures in the United States.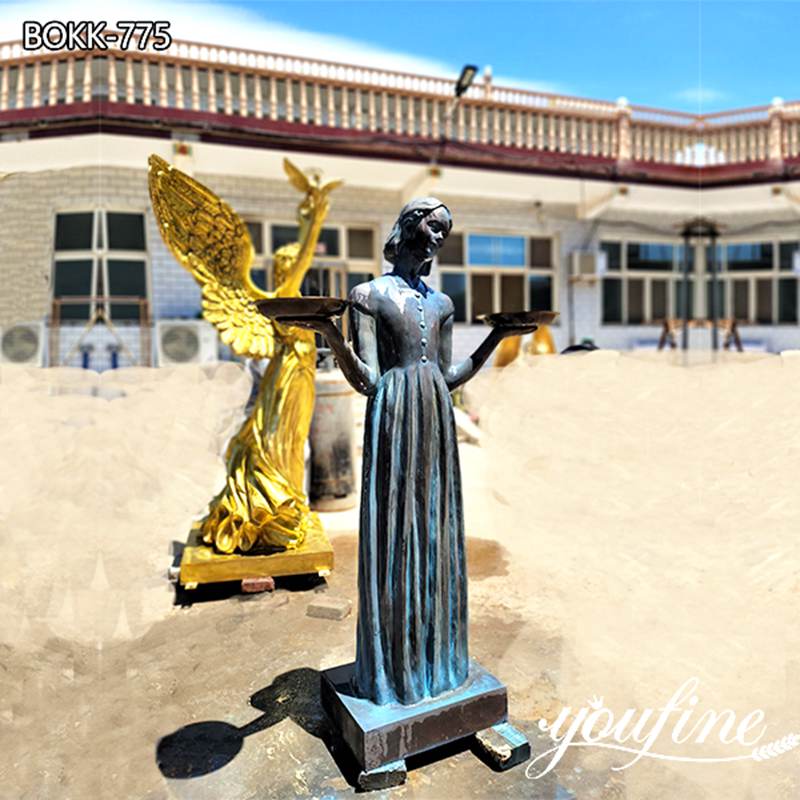 Our Technology: Lost Wax Method
We would use the traditional lost wax method to make this famous Savannah's Bird Girl statue. We have very professional carving masters, and their carving techniques are very professional. And they engaged in the production of bronze sculptures all year round. Therefore, all the details of the sculpture could process very well and realistically. In addition, our coloring is also very natural and long-lasting, it could place outdoors for many years without fading.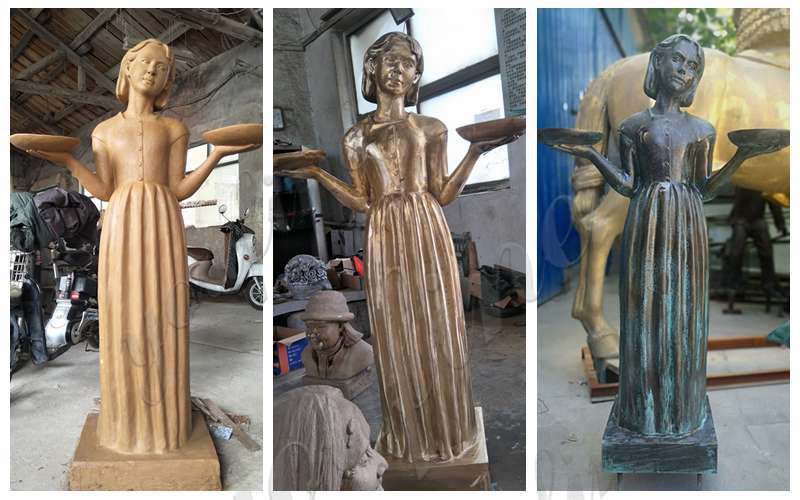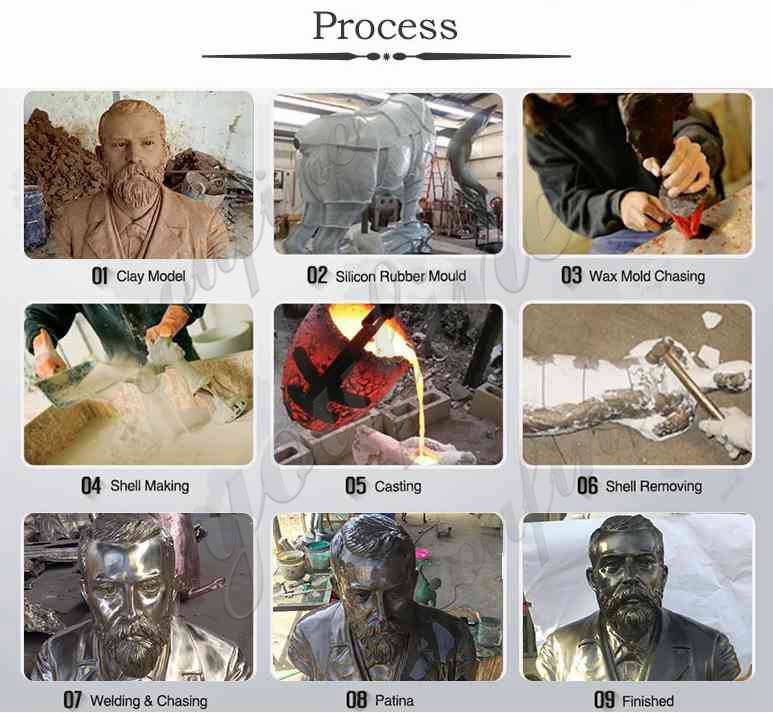 More Design of Bronze Statues:
As a professional bronze famous sculpture casting factory, You Fine Bronze Factory has more than 37 years of experience. More than that, our sculptures are exported all over the world. Therefore, we could make a series of bronze figure sculptures, various bronze animal sculptures, bronze military sculptures. As well as bronze fountains, bronze religious sculptures and so on. At the same time, our factory has more than 3000 clay models that could provide to you for free.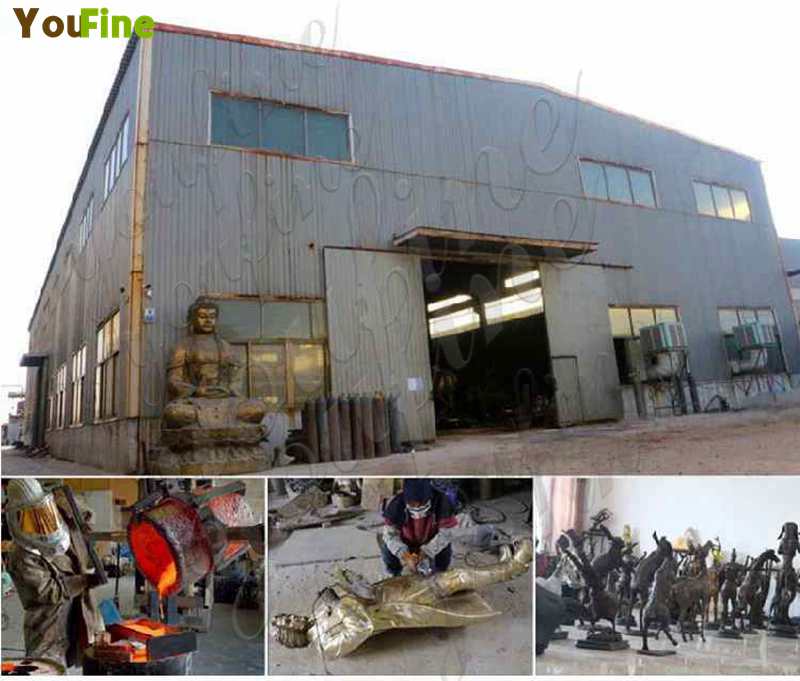 If you like this famous antique bronze Bird Girl statue, please feel free to contact our staff. We would always be at your service. At the same time, we would definitely provide you with the most favorable factory price.