Bird Girl Statue for Sale Overview:
This bronze bird girl statue for sale holds a plate. This sculpture has a beautiful body and beautiful clothes, as well as a solemn facial expression. We believe this sculpture must be a good choice for outdoor decoration. This bronze figure uses high-grade bronze and the traditional lost wax method. YouFine professional casters make 1:1 mud molds before casting, and they also carefully modify every detail of the mud molds according to customer needs. Therefore, the final work could have such a solemn and thoughtful face. Of course, this Savannah bird girl statue for sale is holding a plate to stop food and water for passing birds. Therefore, this sculpture is the best Art Deco sculpture in the park.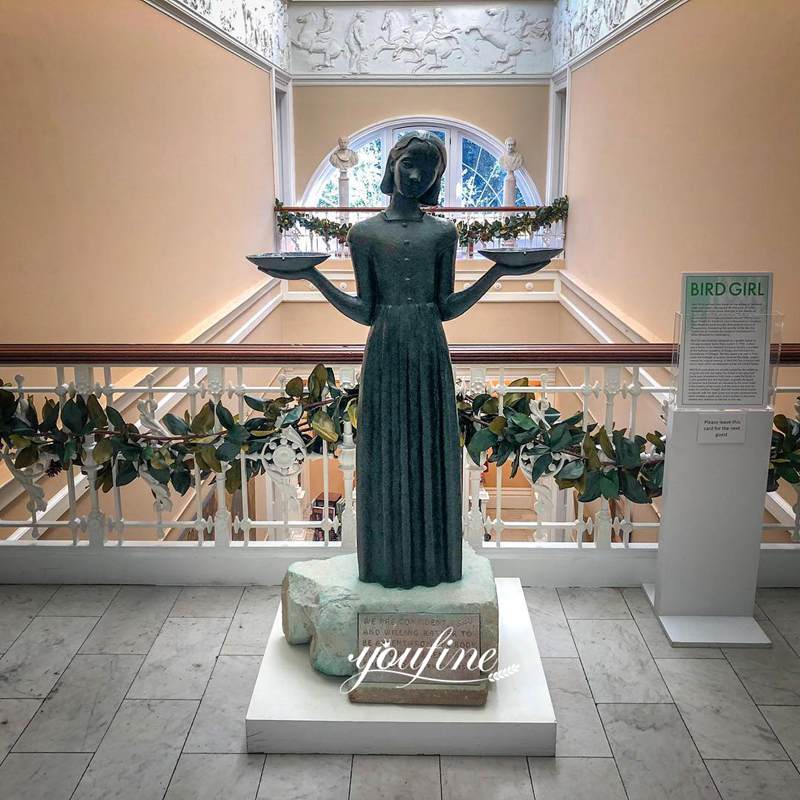 How long has the Bird Lady statue existed in Savannah?
The Bird Girl of Savannah is a famous bronze statue. And, the sculpture depicts a girl holding two bowls with outstretched arms. This meaningful sculpture was cast in 1936 by artist Sylvia Shaw Judson. Savannah Cemetery is the original site of the Bird Lady statue. Now relocated to the Telfair College Museum, this hauntingly beautiful statue is now on display for all to see. For more than 50 years, the statue, nicknamed "Little Wendy," has been quietly located in the family graveyard at the historic Savannah Cemetery. Of course, later, this famous bronze work also appeared in gardens, museums, and parks all over the world.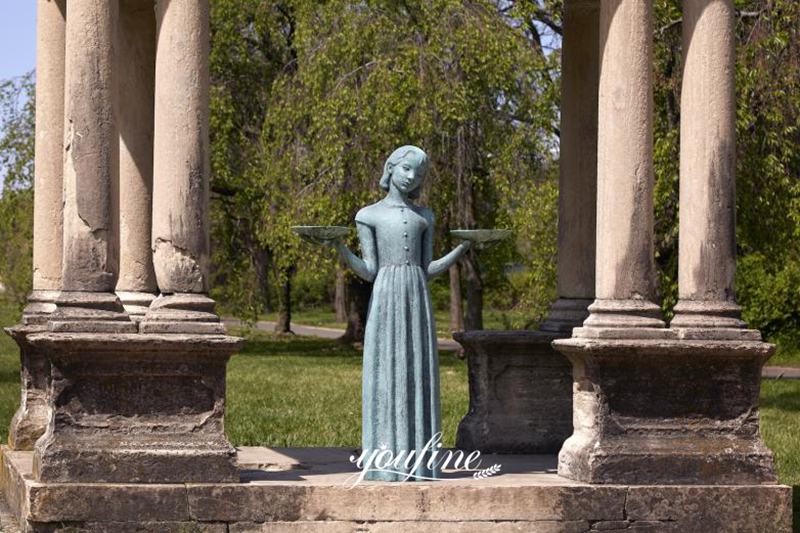 What Does the Bird Girl Statue Represent?
In the cemetery, there is often some natural light around the bird girl statue, and these beautiful views of nature give this piece a moonlight feel. And, in the public offering, some wild birds could often be fed. Therefore, this sculpture is often surrounded by many different birds. This beautiful scenery often attracts many tourists to watch. Then, the bird-woman sculpture has become a symbol of Savannah. It's an unofficial tourist attraction, but cemetery owners complain about the damage to their home grounds by tourists. Eventually, the Savannah bird girl statue was relocated to the Telfair Museum. The bird girl represents that we could live in harmony with nature and live together in every part of the world.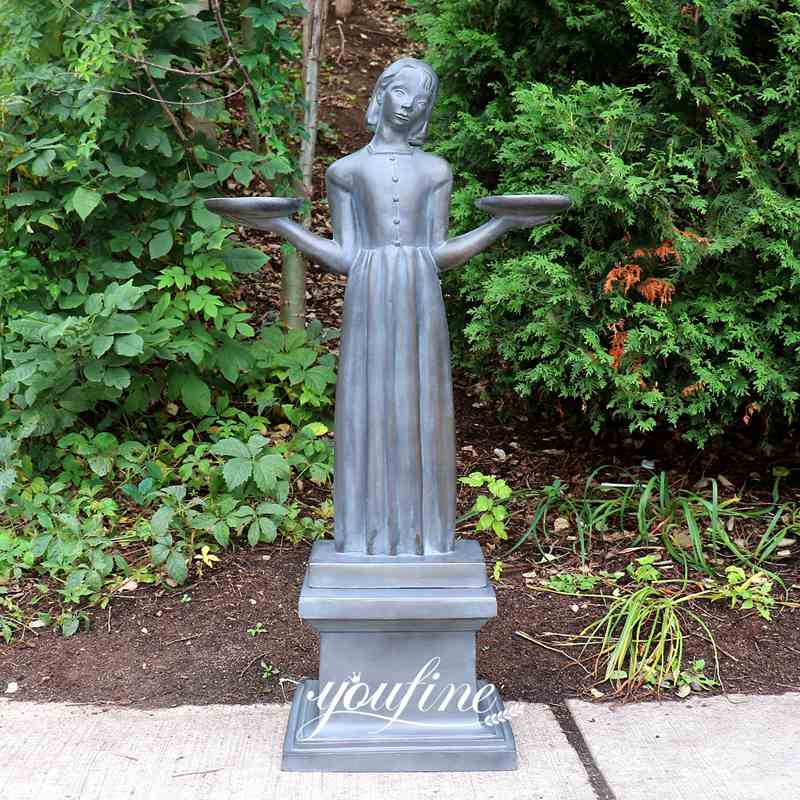 What is the Inscription on the Bird Lady Statue?
The bird lady statue was named "Little Wendy", Savannah and installed in her family's cemetery. On the base of the sculpture is the inscription from 1 Corinthians 5:8. Also, inscriptions and statues are common artistic expressions of funerals. The inscription is: "Then we have faith, and prefer to be far from the body and be with the Lord."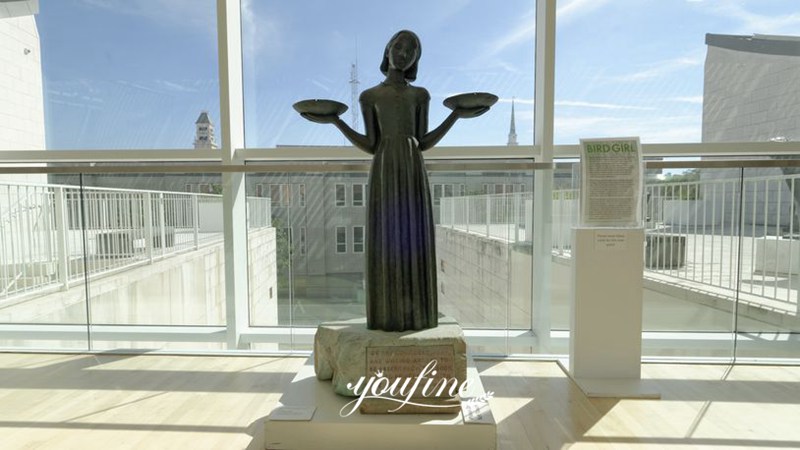 YouFine bird girl statue for sale is carefully designed by a group of professional designers. So every detail of the sculpture is flawless and impressive. Of course, no matter what kind of figure statue you need, YouFine factory would give you a satisfactory answer. So please contact us today to learn more about our bronze bird girl statue.