YouFine lifesize bronze elk statue is very realistic. Our artist could cast the elk sculpture very beautifully.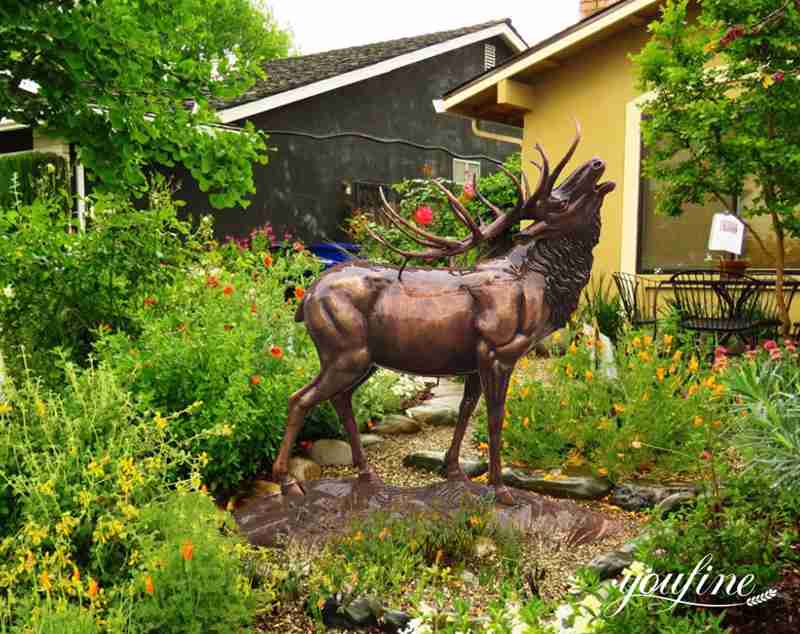 The Appearance of A Real Elk:
The elk is commonly known as the four different images. The elk's head and face are slender and look like a horse. Moreover, the horns of the elk have many forks and resemble deer. Secondly, the neck of the elk is like a camel, and the hoof of the elk is a bit like a cow. There is also black fur at the end of an elk like a donkey. We all know that elk have very well-developed hoofs, and they make loud knocks when they walk. Moreover, the side hooves of the elk are well developed, which is suitable for walking and activities in the swamp.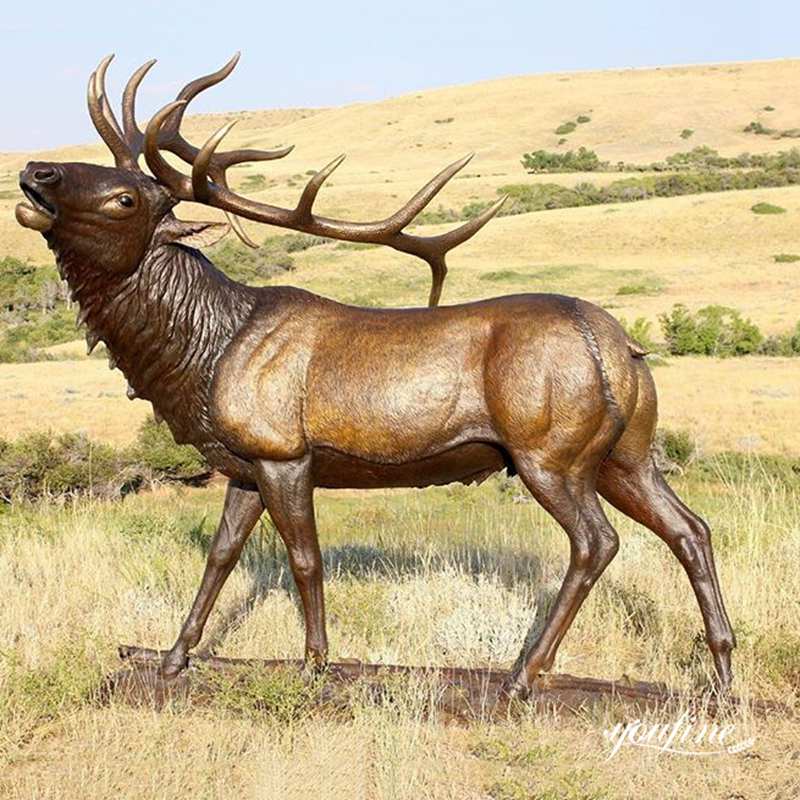 The Symbolic Meaning of Elk:
The elk originated more than 2 million years ago, and the most prosperous period was about 10,000 years ago to about 3,000 years ago. And it is a symbol of wealth and luck, and it is a lucky thing. The elk is also known as the god of wealth deer, and it has a beautiful meaning no matter in the East or the West. Moreover, the elk represents peace and symbolizes the pursuit and yearning for a better future. In ancient times, some wealthy people used elk as decorations for their houses, hoping that their families would always be peaceful and prosperous.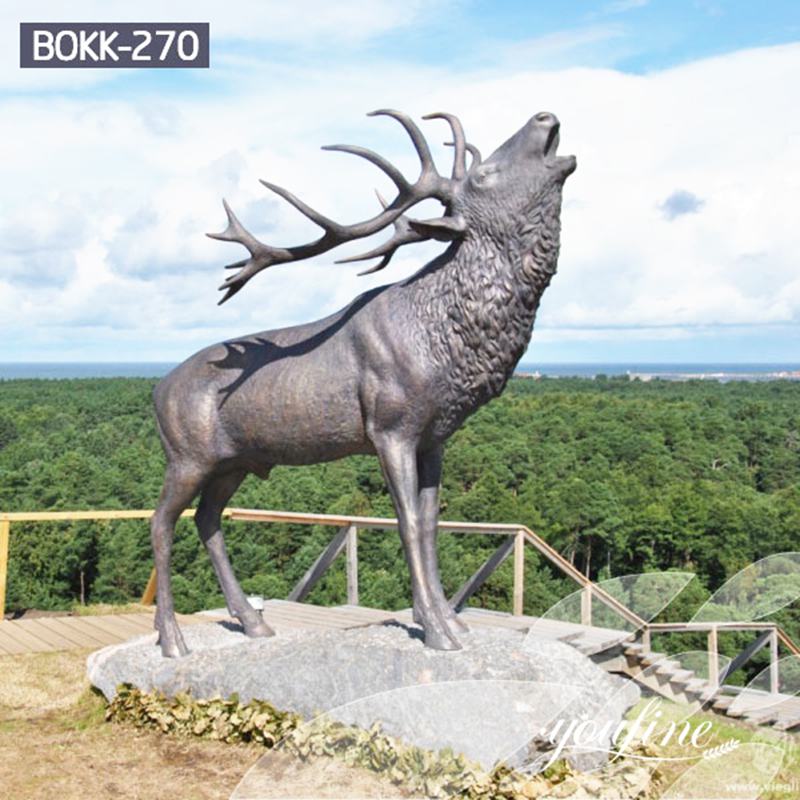 Of course, Westerners like to hunt elk and decorate their deer heads in their homes. To express the master's bravery and strength. More importantly, the elk symbolizes promotion and wealth. Do you want more luck or money? If you want, YouFine could customize the lifesize bronze deer statue for you. This sculpture could not only decorate your home but also bring you more luck and money.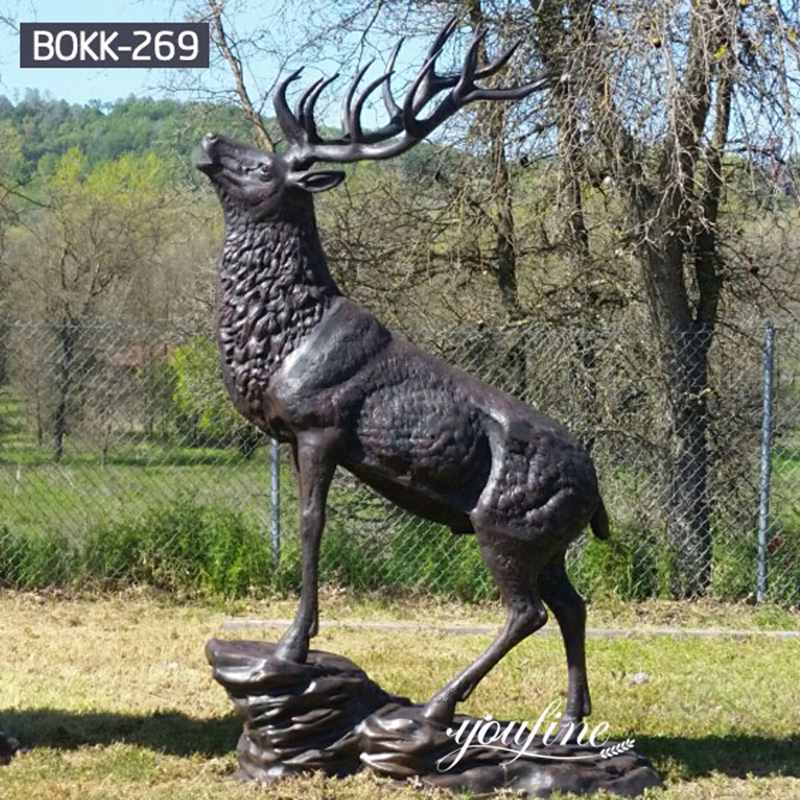 Is The Bronze Elk Statue Valuable?
We all know that bronze sculptures have existed for thousands of years. And now all kinds of bronze artworks have been very popular. Because the bronze elk statue has a collection value, it is very valuable. At YouFine you could easily find bronze statues of varying prices. Because animals are of different sizes, their shapes are different, and their value is also different.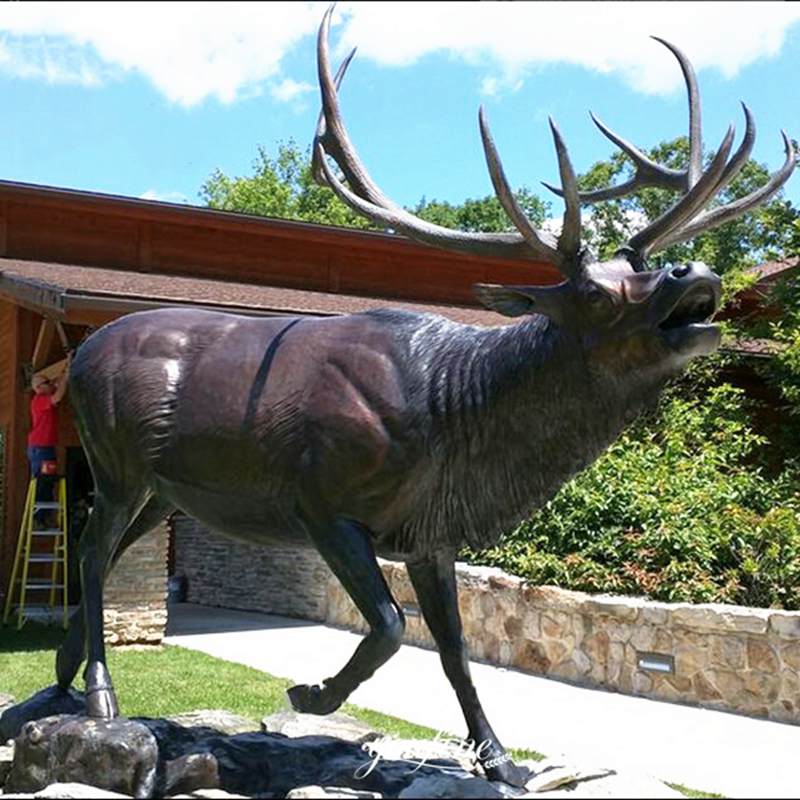 On the other hand, animal sculptures need 1:1 animal clay model statues. These clay models determine the exquisiteness of the bronze elk. Therefore, the price of a clay model is different from that without a clay model. There are many life-size elk yard statue clay models in YouFine. These clay model sculptures usually cost thousands of dollars. Therefore, you could save a lot of clay model costs in YouFine.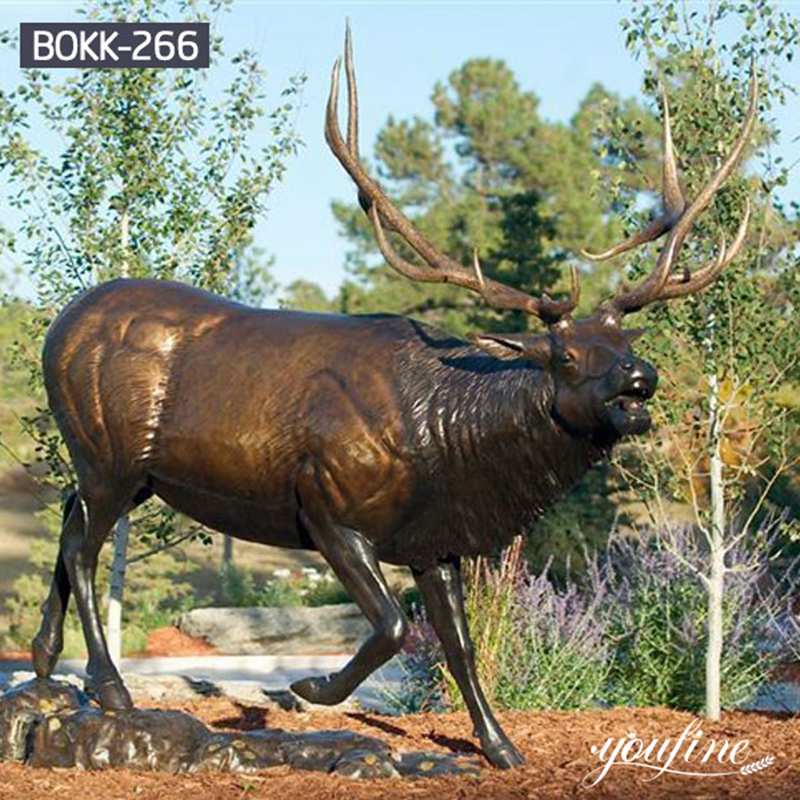 How To Judge The Authenticity of The Bronze Elk Statue?
First of all, you could pass the important, real bronze elk sculpture is very heavy. The life-size elk statue must be difficult to move alone. Then the YouFine bronze elk statue life-size is guaranteed to be authentic, so our copper content is high and the weight is sufficient. Secondly, you could check the color of the metal by scratching the patina. Real bronze has the primary colors of red-gold and bronze. However, due to the differences in the alloying elements, the color is indeed a bright golden color. But if the color is too dark or dull, you should be wary.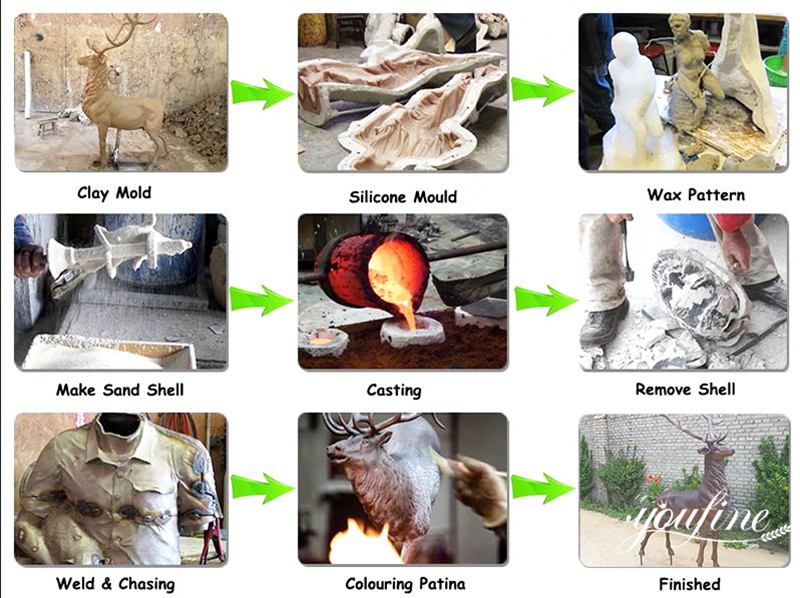 Is Bronze Sculpture a Good Investment?
Bronze is an excellent material for casting sculptures and has always been a popular metal elk sculpture. The bronze sculptures are properly maintained and could be used for a long time. So it could be a good investment. And high-quality bronze sculptures could become family heirlooms.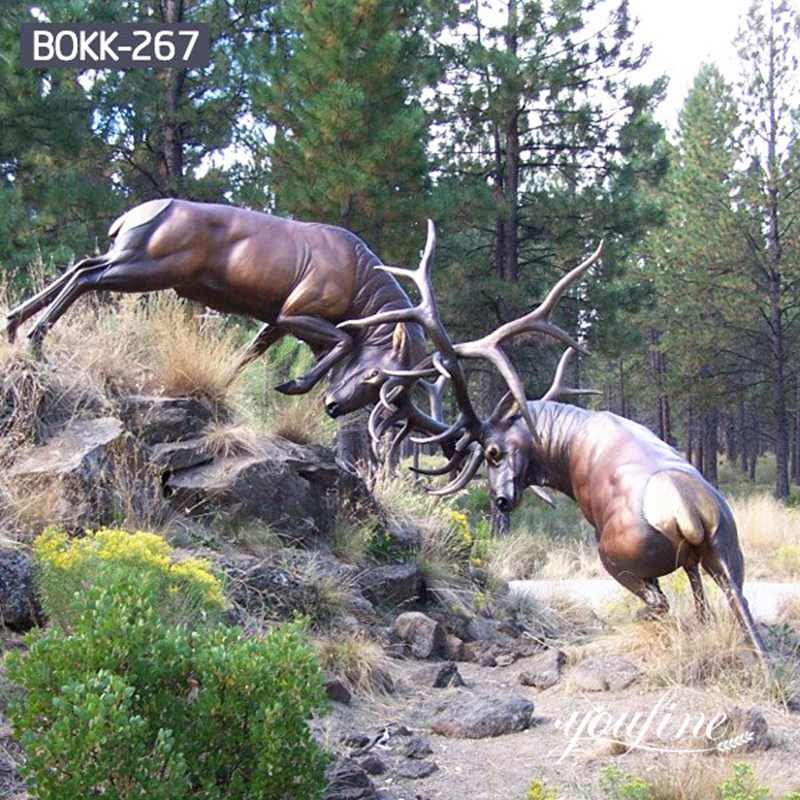 How to Maintain The Bronze Elk Statue?
Bronze sculptures should be wiped with a soft clean cloth or soft brush. Of course, you could also use a shoe brush or paintbrush to wipe slightly. But remember not to use chemical products. Because chemicals would react with bronze. Of course, YouFine bronze elk statues adopt the chemical coloring method to block the reaction between bronze and external substances. In addition, the color of our elk would become more and more beautiful.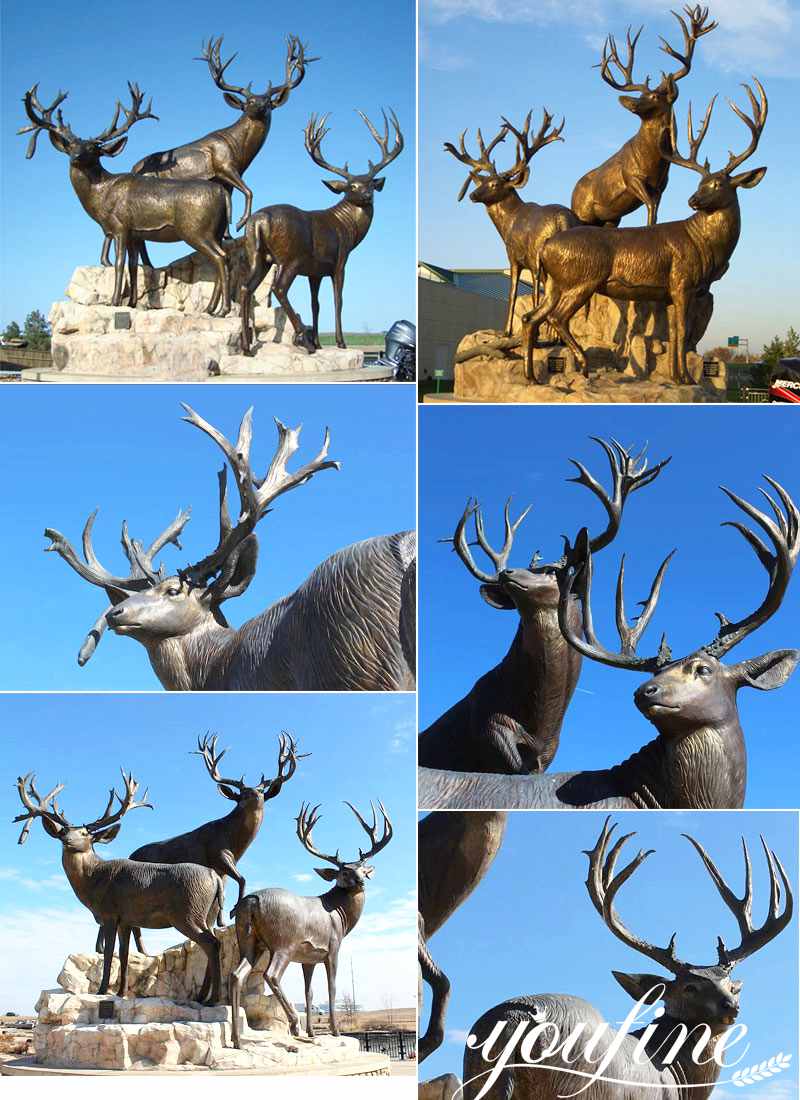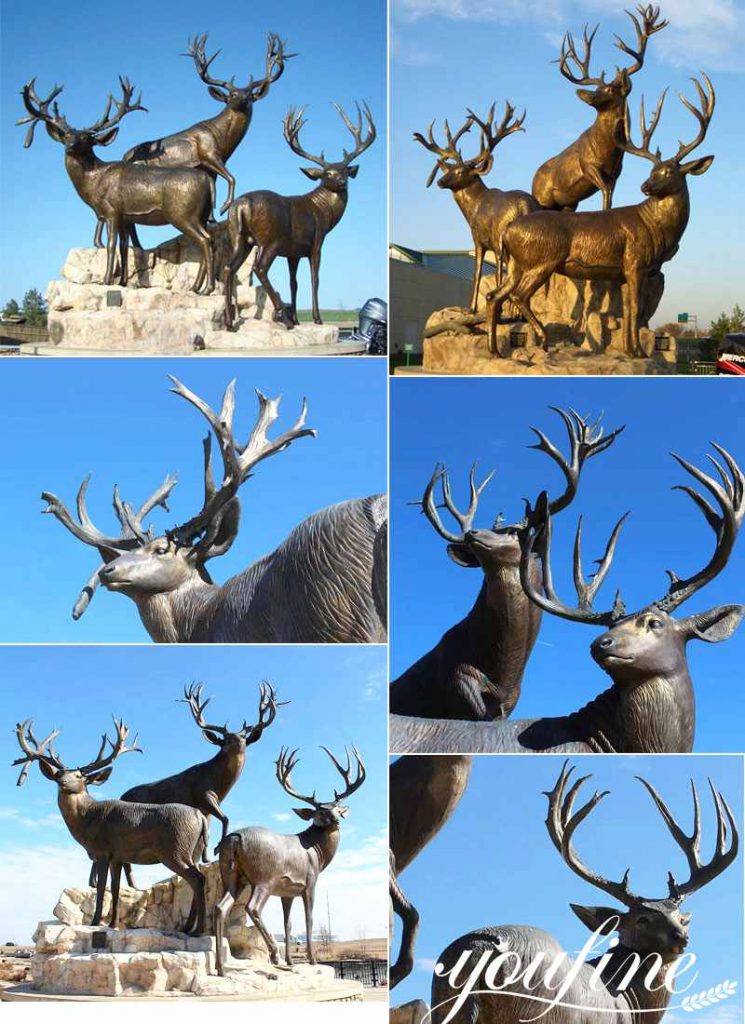 Should You Clean The Bronze Statue?
We all know that regular cleaning of bronze artworks is essential. First, the beauty of the sculpture could be maintained, and some dust could be removed occasionally. Of course, while cleaning, some substances that could cause oxidation or corrosion are also removed.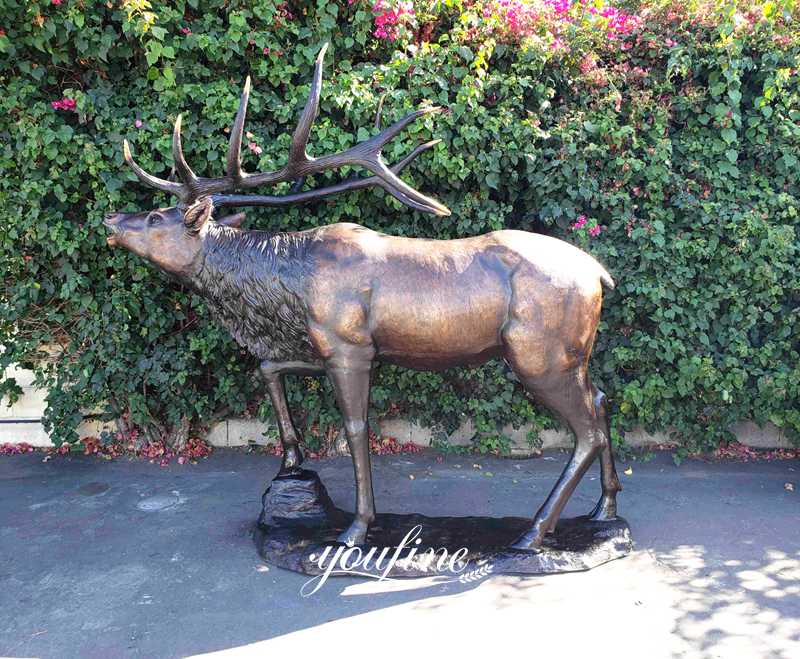 YouFine Has Professional Casting Artists:
We have professional bronze animal casting artists. They focused on casting elk statues when they were young. Therefore, our artist has rich experience in casting bronze elk statues. The YouFine elk sculpture could reflect the beauty of nature and the beauty of humanities, could make people feel comfortable, and renew the passion and motivation for life.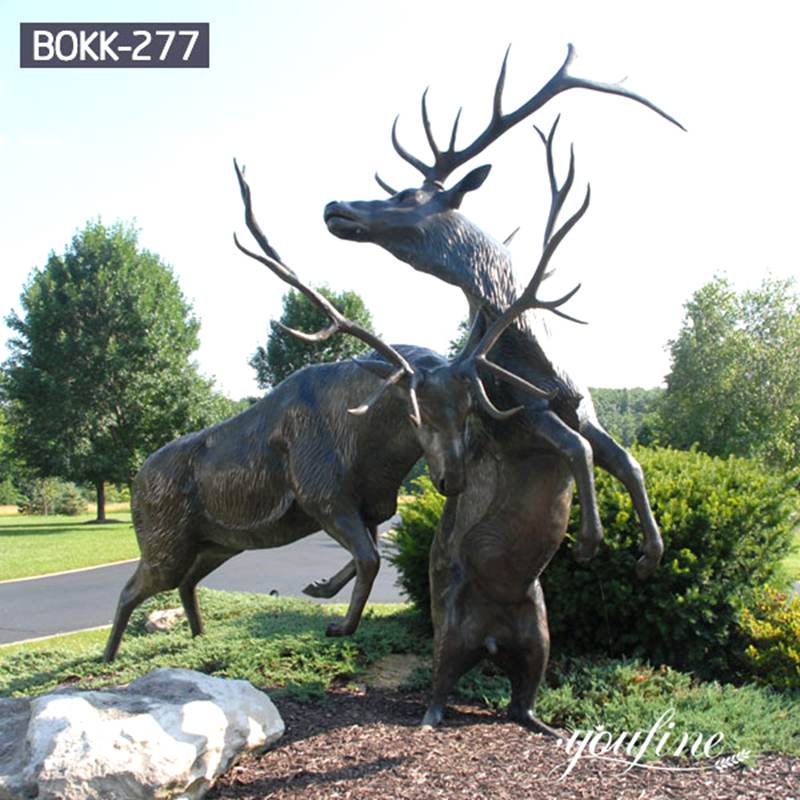 This life-size bronze elk sculpture is a lifelike and beautifully crafted masterpiece! The YouFine Elk Bronze Sculpture has smooth curves. And the details of facial expressions are very exquisite. Therefore, this sculpture is very suitable for decorating outdoor courtyards and other occasions.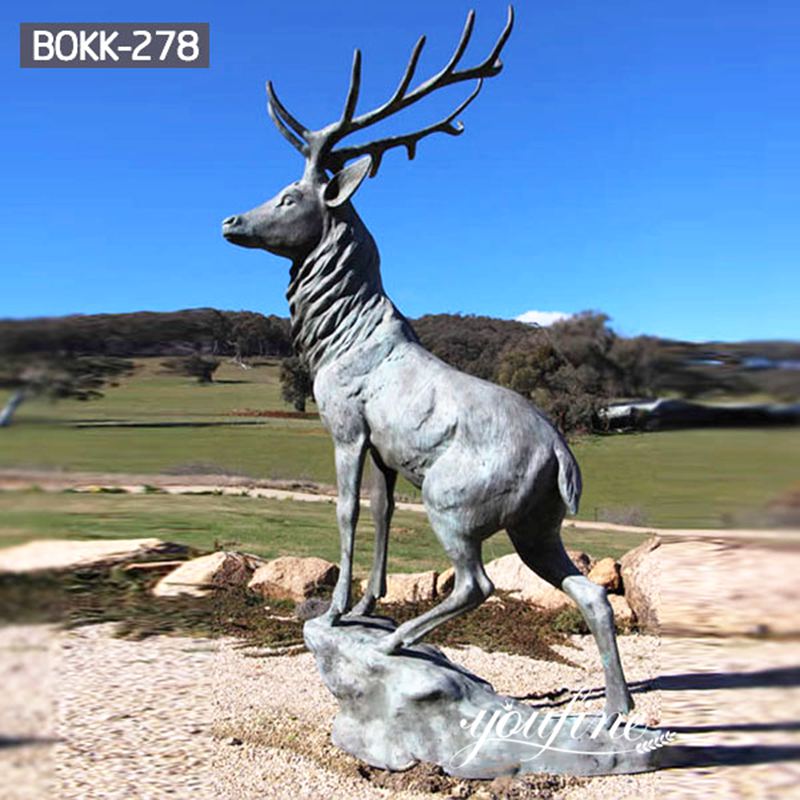 If you like elk sculptures, then please contact us immediately. YouFine would provide you with better discounts.