Much Satisfaction From Customers:
Traditionally, custom busts or bronze portrait sculptures are associated with high prices. But YouFine factory is a direct factory, so we could cast custom bronze bust statues for you with high-cost performance. Most sculptors also need some figures to come to the site to get the job done. This is not possible in the case of commemorative busts. Fortunately, YouFine factory, with our talent, only needs a few reference photos to make it at an affordable price. And, our artistic quality custom busts have received much satisfaction from customers!
Satisfaction at Every Step:
This exquisite custom bronze bust sculpture is custom-made for our clients. Customers are very satisfied with our custom bronze sculptures. And, every step of our customers is a one-time approval. Of course, our customers also sent us feedback pictures of the bronze custom bust statues.
Gifts from Fans to Rapper:
The bronze custom bronze bust below was cast for our rapper-loving customers. The client gave the rapper his favorite bronze custom sculpture as a gift.
Adopts a 3D Design:
Of course, the magical old man custom bust statue has also obtained customer satisfaction sculptures. Of course, the customers also recognized my clay model very much. In addition, the decoration on the head of the sculpture adopts a 3D design. Therefore, the head decoration and the body achieve a perfect combination. And, the biggest feature is that we could provide custom lettering services on the avatar. You could customize your favorite language on the bust statue.
Custom Bust Statue of Yourself:
Such a handsome bronze custom bust statue of yourself would definitely make your eyes shine. Our client casts a bronze bust custom statue for himself. And, he placed this custom-made statue in his home.
Rodin Mahler Sculptures:
Mahler sculptures cast by Rodin are loved by many clients. Among them, our customers placed this custom life-size statue in their own homes. As a composer, Mahler was a bridge between the German and Austrian traditions of the 19th century and the modernist music of the early 20th century. Of course, the artists at the YouFine factory brought Mahler's image to life. Therefore, the reduction degree of our custom bronze bust sculpture is very high.
Sophisticated Cay Model:
Our artists are able to create clay busts. And, we could offer different sizes and options to suit your needs. Our clay models are highly similar. If you have been looking for such a custom sculpture. YouFine factory custom bust sculpture would be your best choice. We were able to further refine the portrait sculpture to over 95% similarity. We would not start casting custom bronze sculptures until you are 100% satisfied with the original clay portrait.
Choose to Decorate Different Locations
We've worked with many clients. No matter from domestic in China or all over the world, we are commissioned to create custom bronze sculptures of beloved family members or friends whom they wish to celebrate.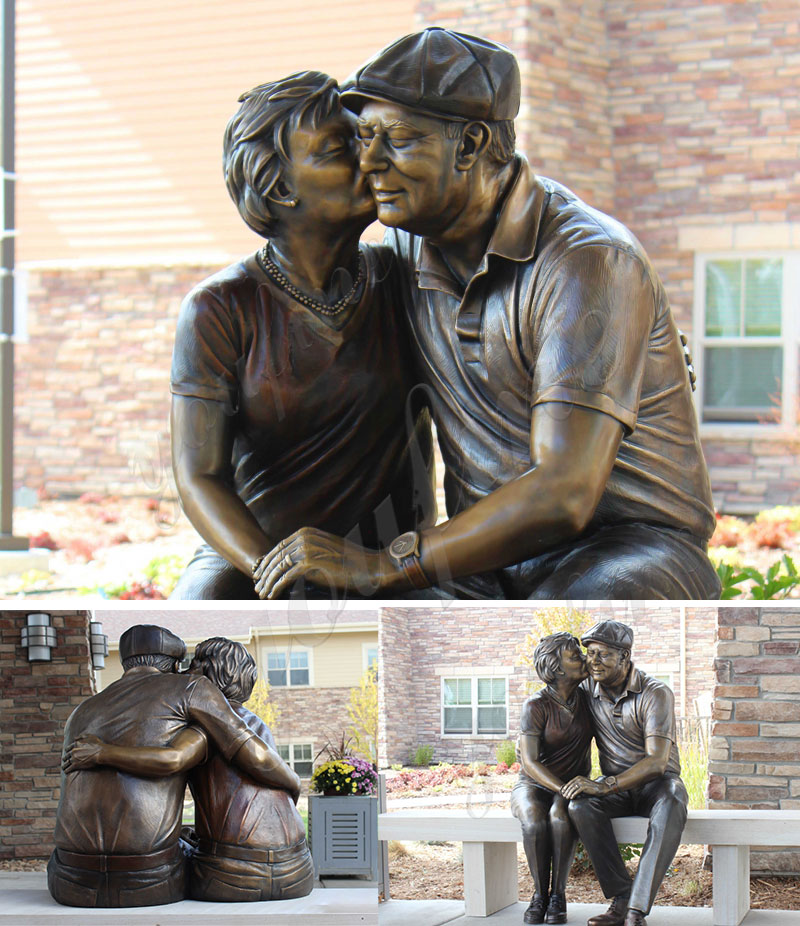 A custom sculpture could also be a marvelous addition to schools, churches, and public buildings like libraries and courthouses. We start each custom statue by sculpting it in clay. Then we undergo the next several steps process of casting your commissioned bust sculpture in bronze.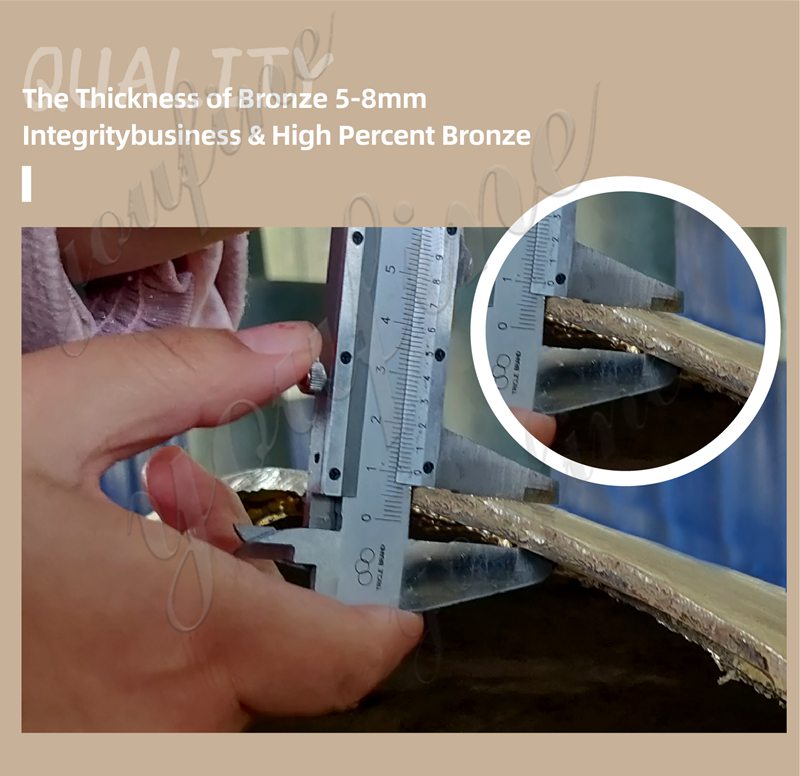 Many companies commission custom bronze sculptures of their founders or some important figures. They will be in the most obvious position of the lobby, conveying authority and the established history of the company.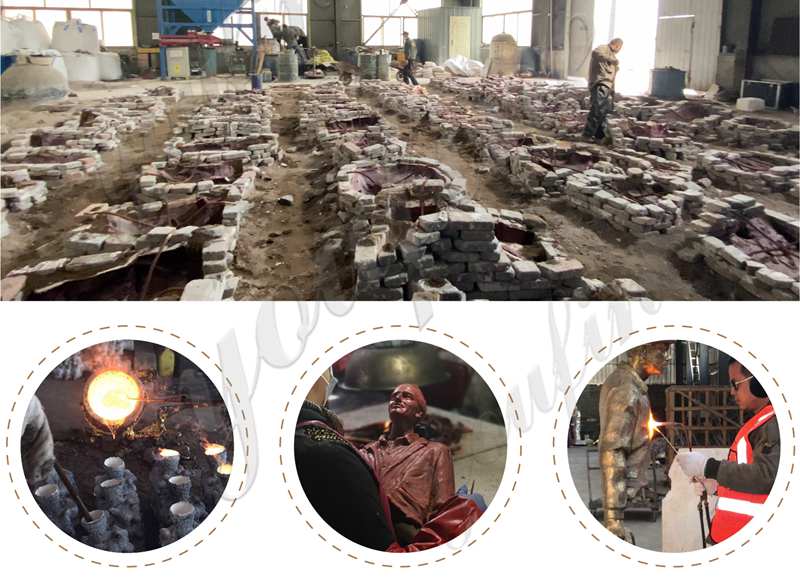 But how do we effectively make the clay bust sculpture?
In order to customize a bronze bust statue greatest similar to the real person, the most critical but difficult part is to well reveal his / her facial characteristics on the clay sculpture.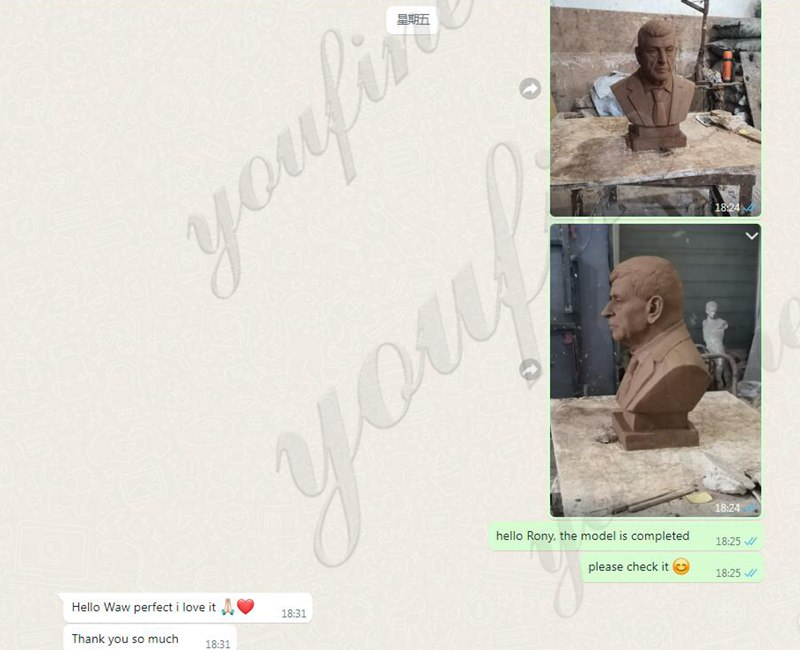 It's necessary for you to provide us with close-up photos of every angle of the person, as well as, for better if possible, some video information to show his/her moving expressions. With this information, we will be able to capture the most unique and symbolic feature in his/ her facial character.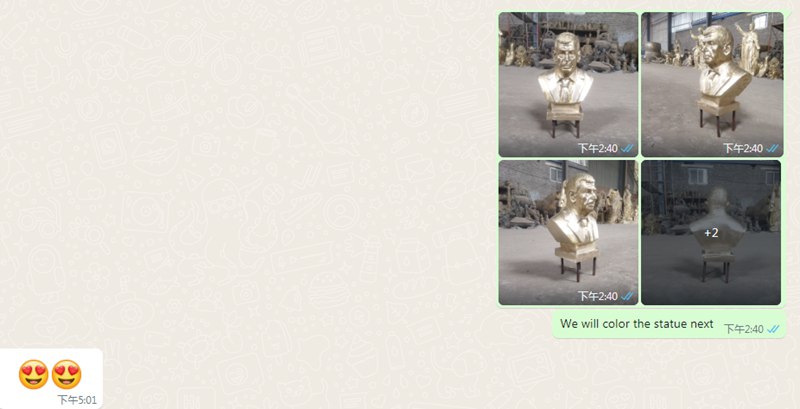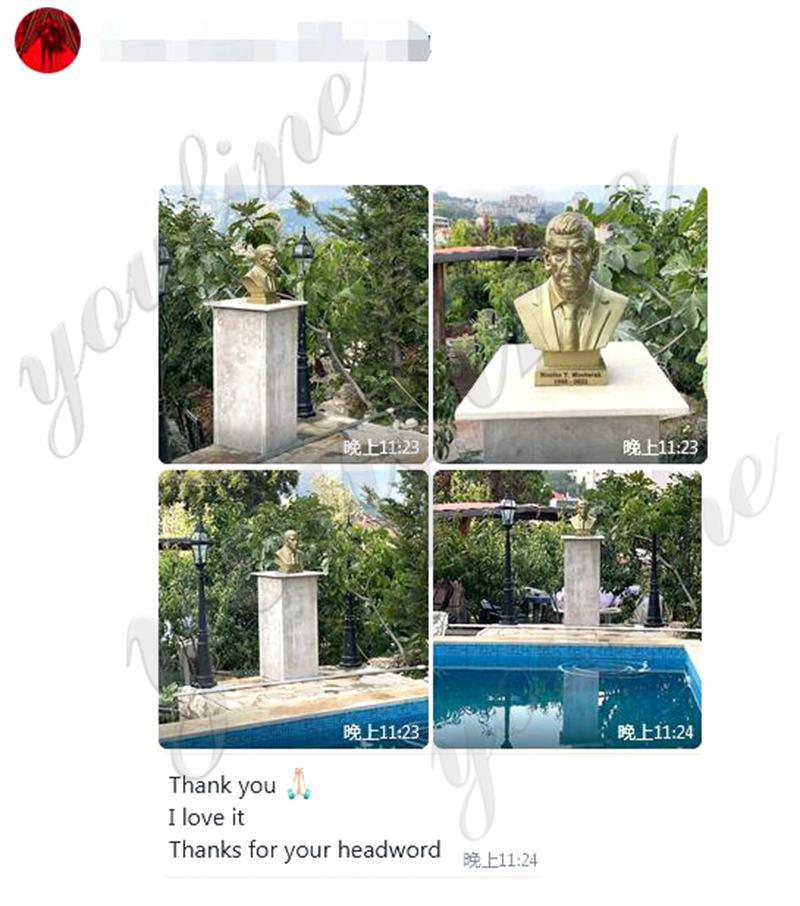 Why people are so fascinated by a custom portrait bust in bronze?
We could cast a bust sculpture in other metal materials such as iron or aluminum. However, nothing gets through the test of time like bronze sculpture, even exposed to wind and rain for tens of decades, still excellently conveys the charm of historical changes.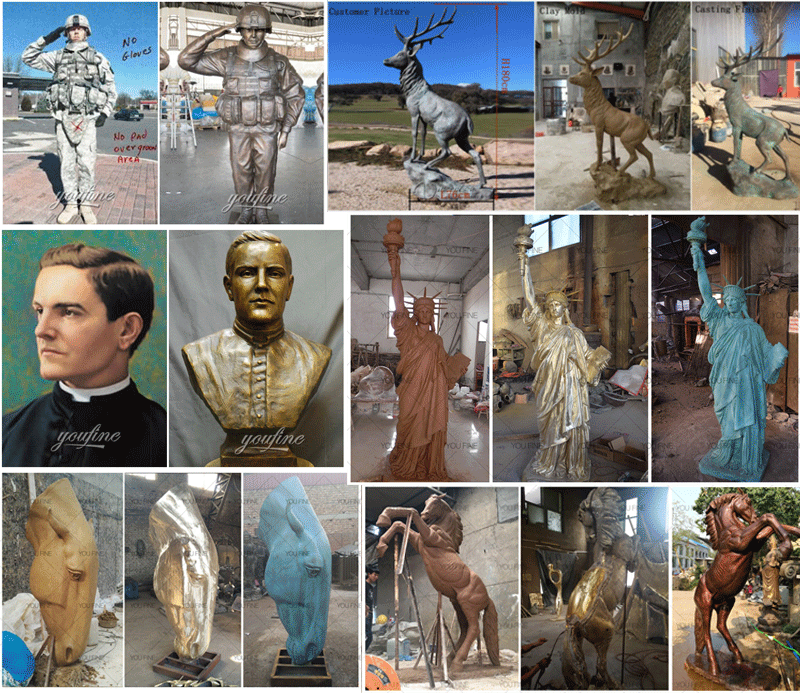 You could always contact us for special offers, freebies, and once-in-a-lifetime deals.
Send us photos for a free consultation.
Attractive discount on the second order.
The typical lead time for bronze busts is 8-10 weeks, rush orders could be fulfilled within 4 weeks.
Are you considering customizing a bronze bust sculpture for you or your beloved ones? Please feel free to contact us.