YouFine Art Sculpture support custom bronze sculpture, we could custom bronze statue for real persons. This bronze dancing statue is life-size, we customized it based on the real size of the lady and the gentleman. If you want to custom a statue, please contact us anytime.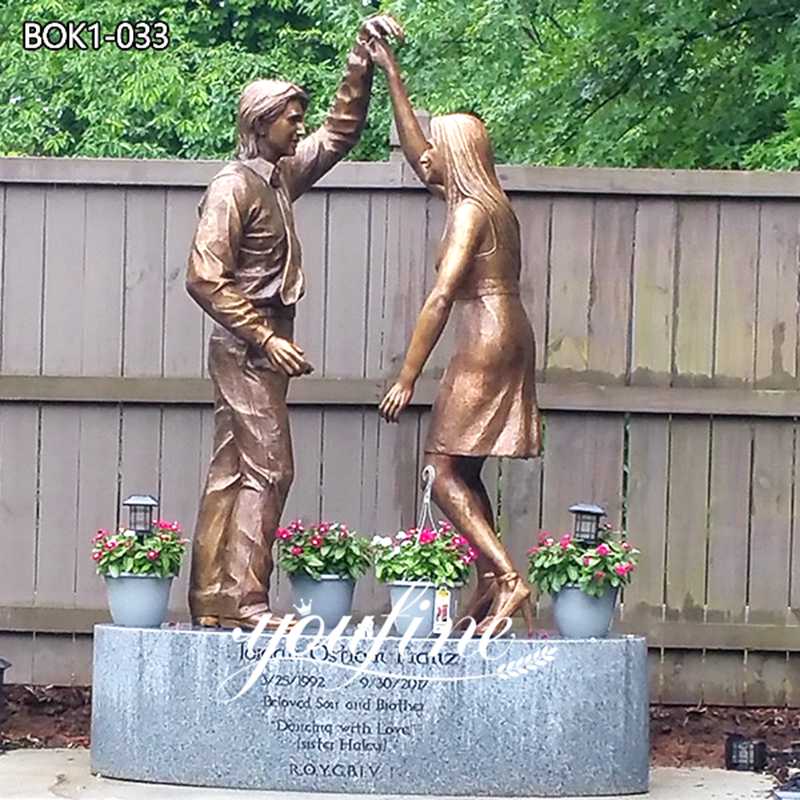 Details of Dancing Statue:
This custom bronze dancing statue was customized for our clients in 2019. The lady and gentlemen in the custom bronze sculpture are the daughters and sons of our clients. The client loves them very much, so let us make this sculpture to express his deep love for them. Before we started, the client provided us with a lot of photos of the siblings. These photos were all photos of the siblings dancing at the party. We discussed a lot of details to finalize the design of the sculpture. As you could see, every detail of the siblings is very realistic! Our customers are also very satisfied with our work.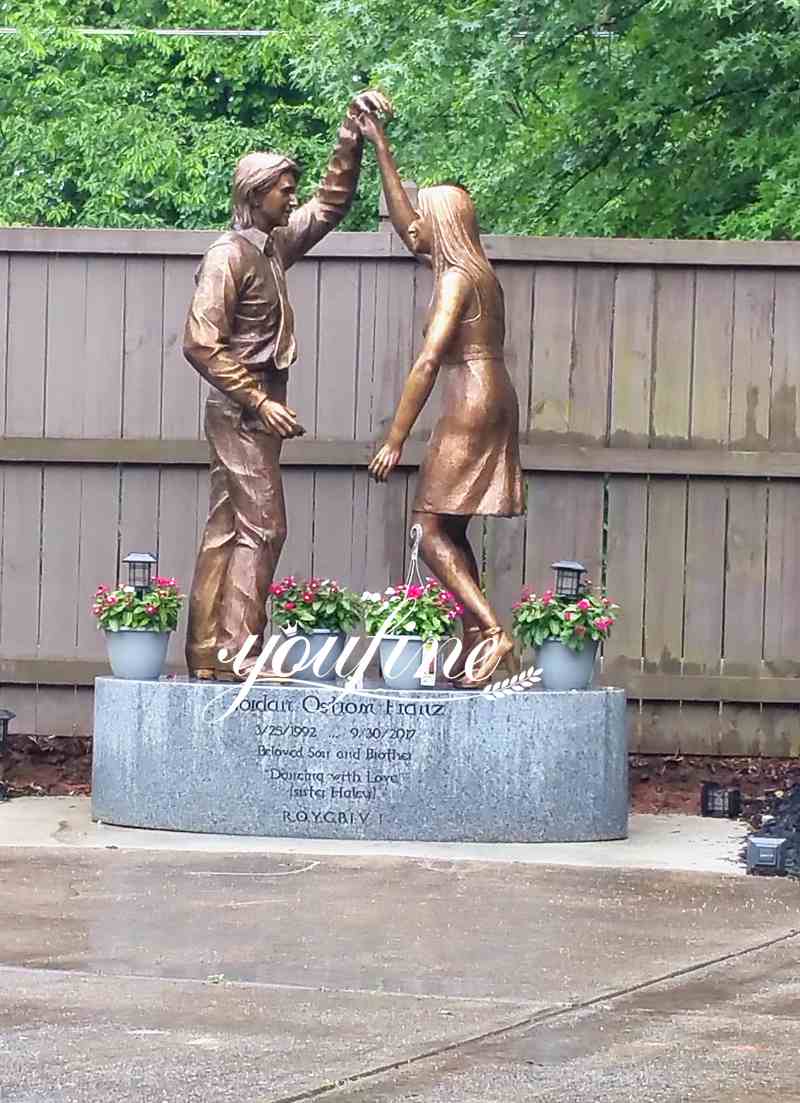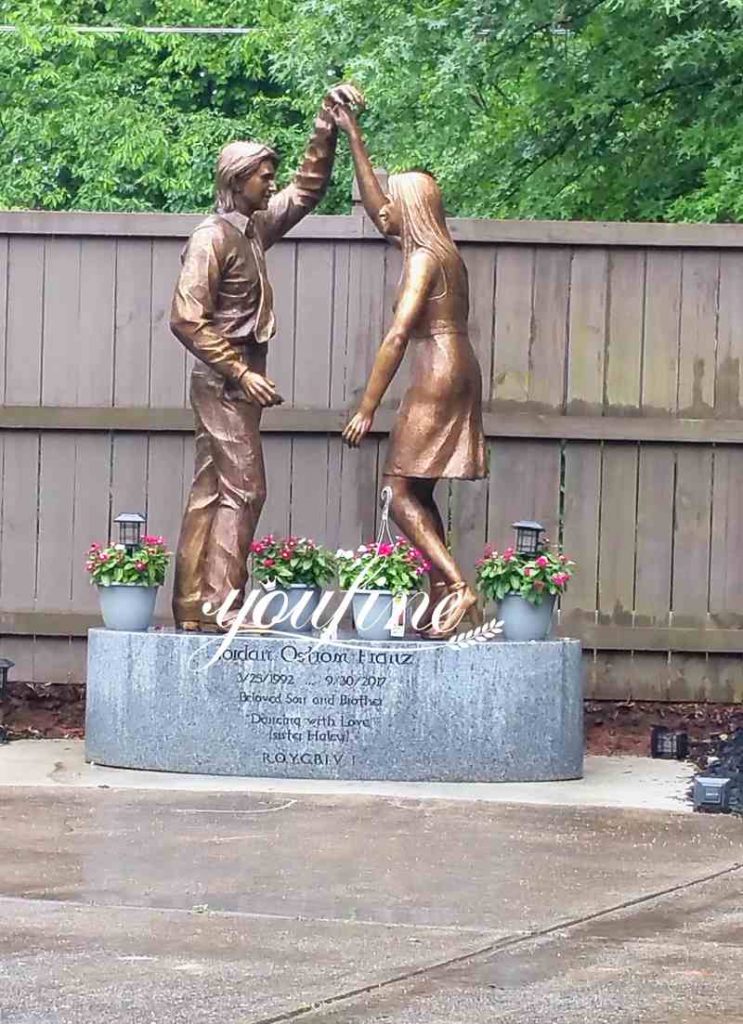 Applicable to A Variety of Places:
Our customer puts this custom bronze dancing statue in his large yard, and this sculpture became a landscape of his yard. If your hotel garden or villa garden or outdoor manor leisure place only has wicker chairs and coffee tables, then your leisure place is a bit monotonous. Imagine if you also customize a bronze sculpture to place in your garden or manor, it would add more color to your garden and provide your garden with more vitality. This would also provide you with more fun to rest outdoors.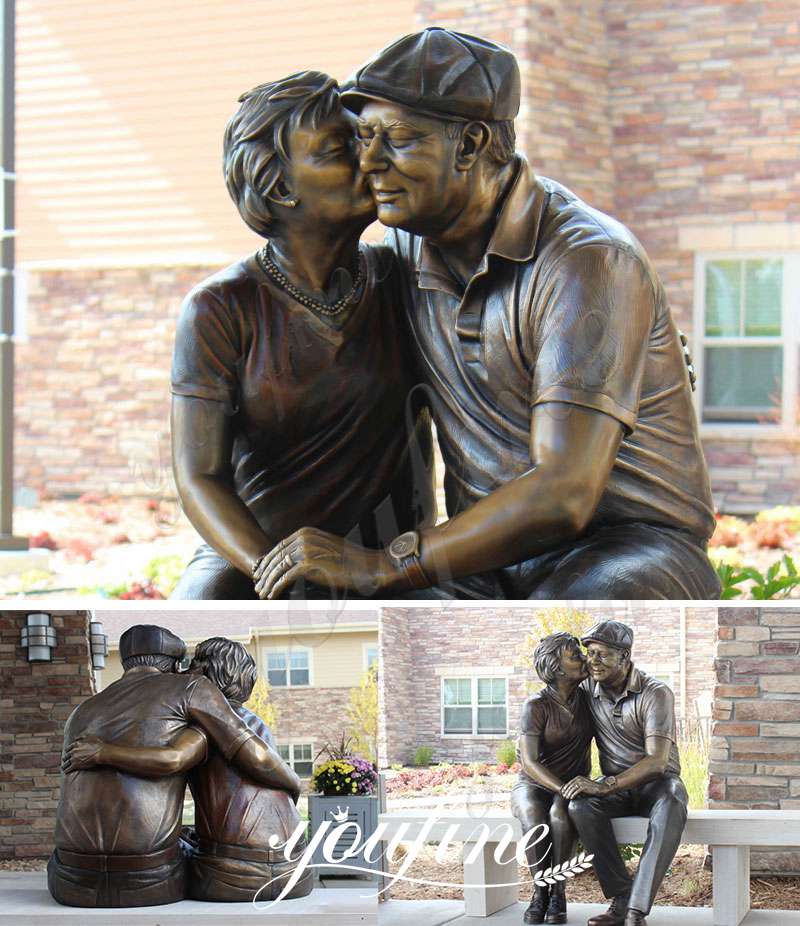 Why Choose YouFine?
First of all, our YouFine factory has 38 years of experience in custom bronze sculpture casting. Every master in the YouFine factory has superb skills. They have been in the casting bronze sculpture business for decades. Therefore, the production of any bronze sculpture could be easily completed in their hands. We are customized sculptures, when making this custom bronze dancing statue, we would first make a clay model. After finishing the model, we could modify the details of the model according to the customer's requirements to ensure that the final sculpture is very satisfied with the customer.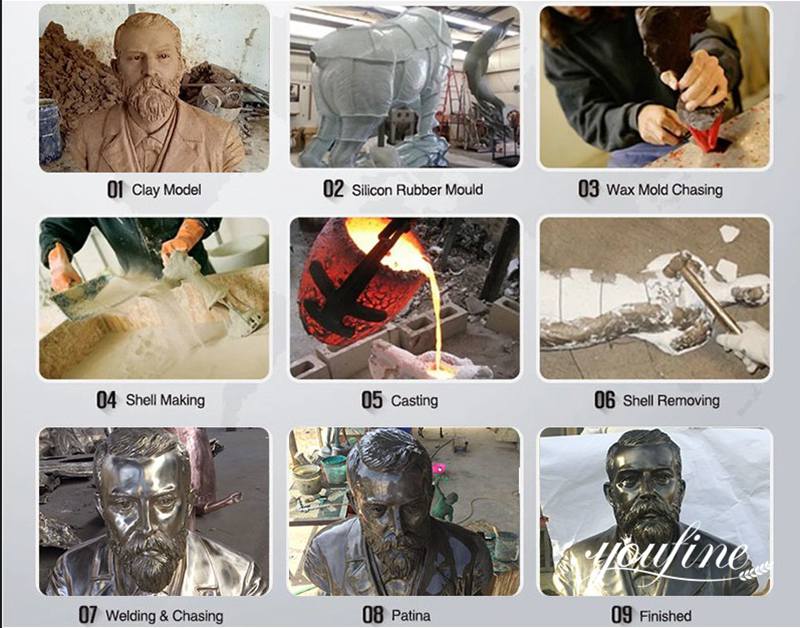 Secondly, our sculptures are guaranteed quality and after-sales service. During the production process, we would send photos to customers to check the progress. After the sculpture is completed, YouFine would first send all the angle pictures of the product to the customer for confirmation. After the customer confirmed, we would arrange the delivery. If our customer finds any problem after receiving a custom bronze dancing statue, please feel free to contact us, we would provide you with a solution.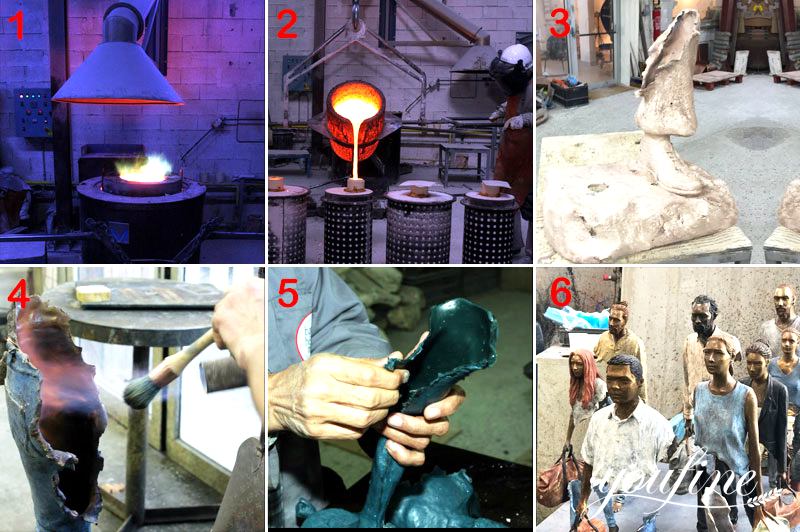 So please choose YouFine, we would provide you with the best quality bronze customized statue and the best service. If you are interested in customizing one bronze figure sculpture, please feel free to contact YouFine!