Bronze face statue Detail:
This large abstract bronze face statue features a fragmented section of a bronze face. The large face is just a part of the body with clear features. It is well suited to placement on the street as a contemporary art icon. It would normally be very large and would be very attractive when placed in a square. Inspired by Igor Mitolaj, YouFine's talented artists were able to fully grasp the essence of the figure and maintain a high degree of reproduction and originality.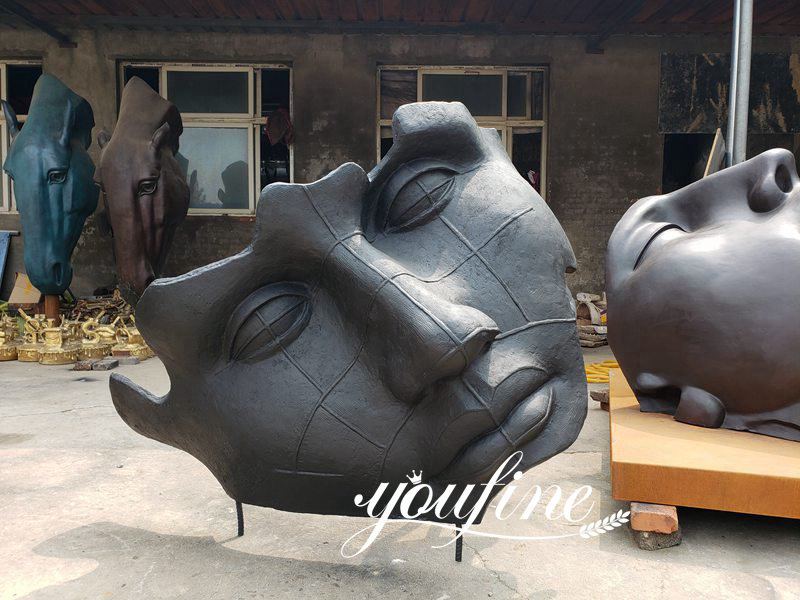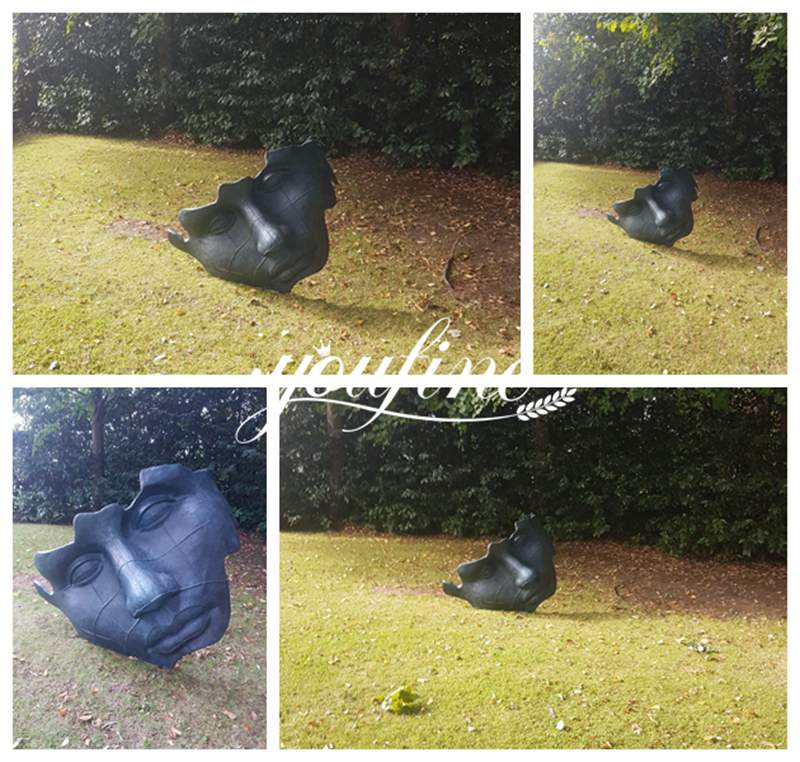 Feedback from clients in Belgium:
YouFine has a great deal of experience in producing bronze sculptures. The Belgium client was very happy when he received it and gave us his feedback. The client is a hotel owner. He placed the sculpture on the lawn of the square and it looks very artistic. If you are also looking for an art sculpture for your hotel, resort, or villa square, please feel free to contact us.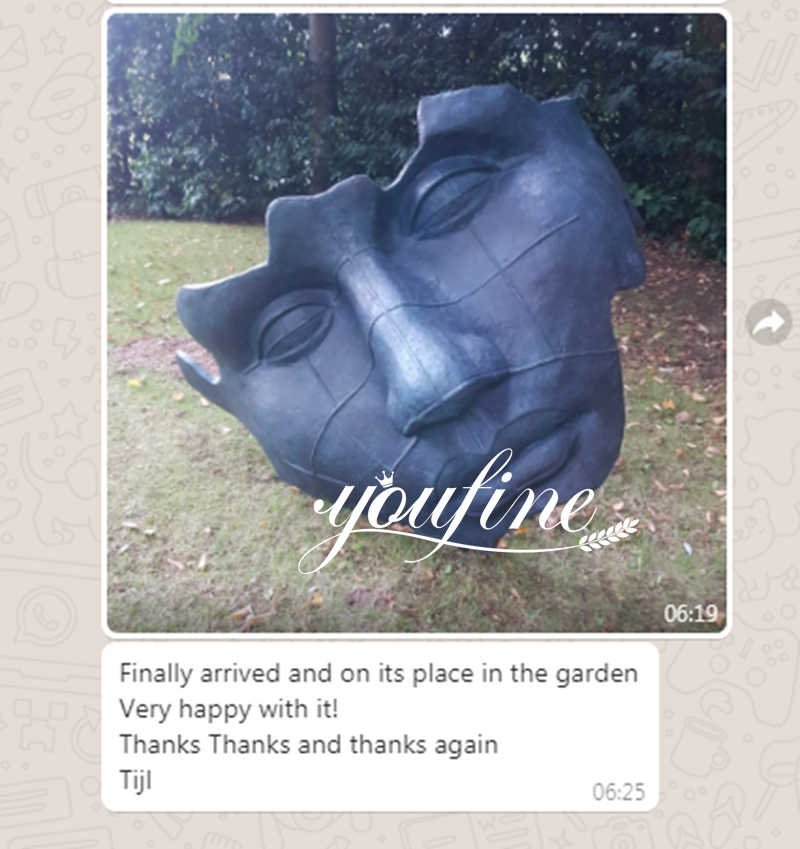 More Igor Mitolaj's sculptures:
A series of reproductions of Igor Mitolaj's bronze face statue are available at YouFine. For those who share the same artistic passion, we are pleased to be able to offer you good designs. In addition, some pieces are also available as models, which can save you money on model costs. If you like a similar design, be sure to let us know what you want. Anything that is asked for can be accommodated.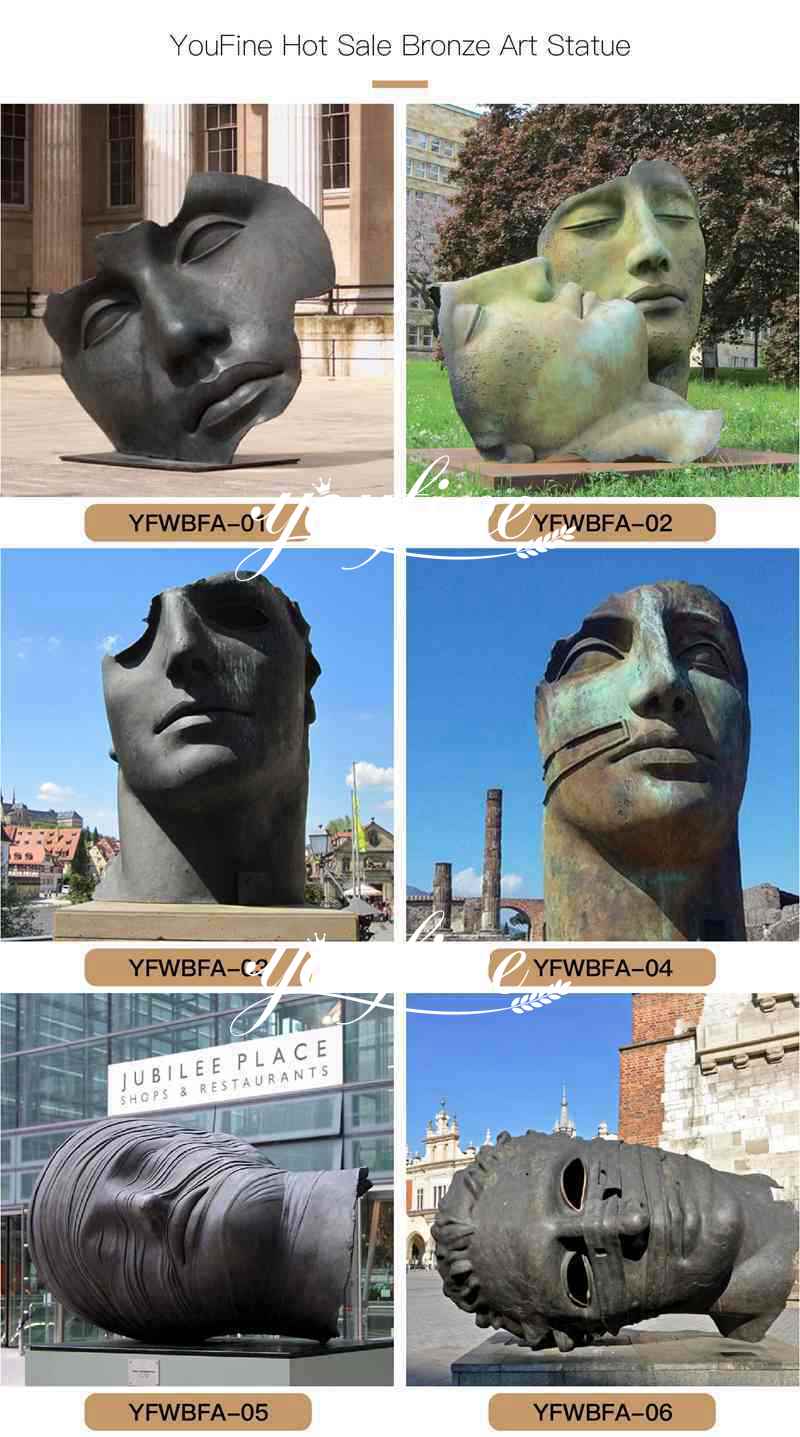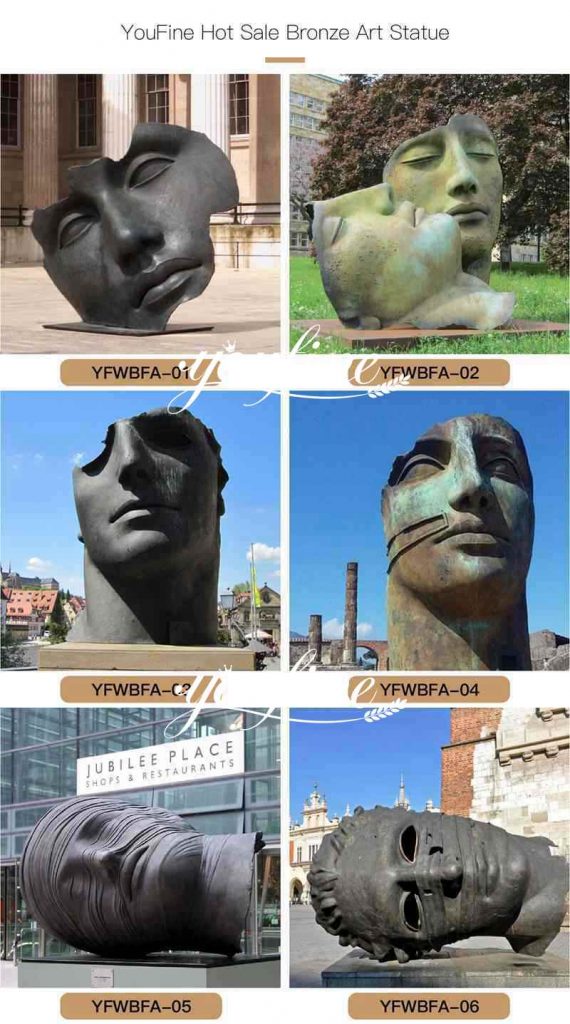 Bronze face statue quality craftsmanship :
This bronze face statue using the lost wax method. This means that we need to first plasticize the clay mold and then turn it into a wax figure. The wax shell is constantly modifiy and then the wax figure is use to create the sand sculpture. In this way, when hot copper water is inject, the wax statue melts and the copper water takes over the wax statue, thus creating a bronze statue. The clay of the silt statue is then remove and it is the bronze statue. As a result, it comes in different shapes.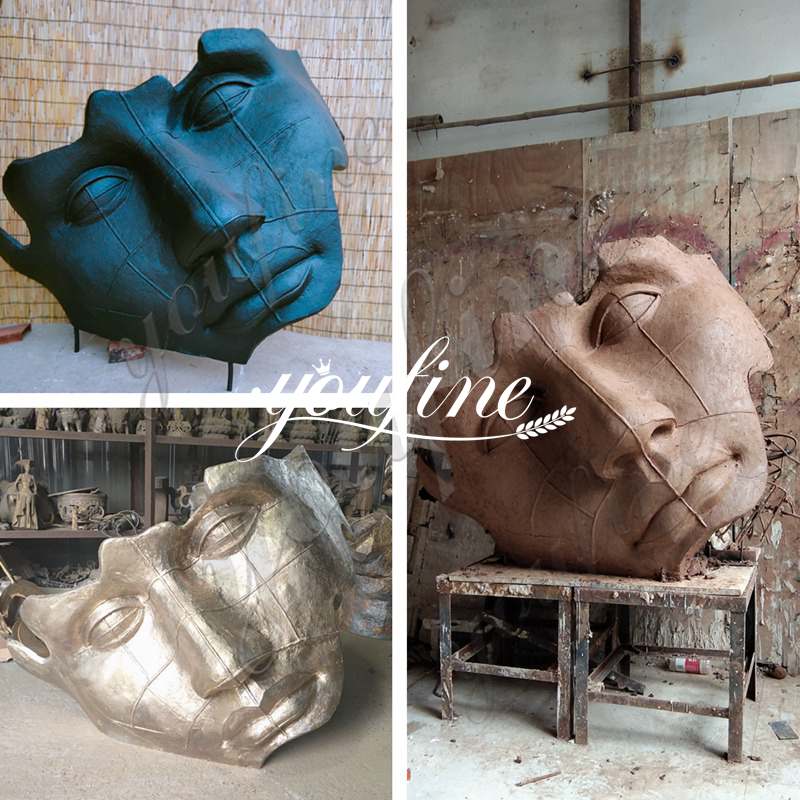 YouFine Foundry:
YouFine's figure sculptures are one of the key works of our company. We are a leading bronze statue manufacturer and an excellent bronze statue manufacturer among bronze statue foundries. We have provided quality services to millions of customers around the world because of our superb craftsmanship and reasonable prices. We have been widely acclaimed over the years and are your first choice for bespoke figure sculptures.