Aristide Maillol Sculpture Style:
Aristide Maillol's sculpture is based on the female body. His sculptures show a steady and mature style. And the sculpture still has traces of classicism art. People call Aristide Maillol the most important sculptor between classicism and modern abstract sculpture. His artistic style reflects the transitional nature of learning from the past.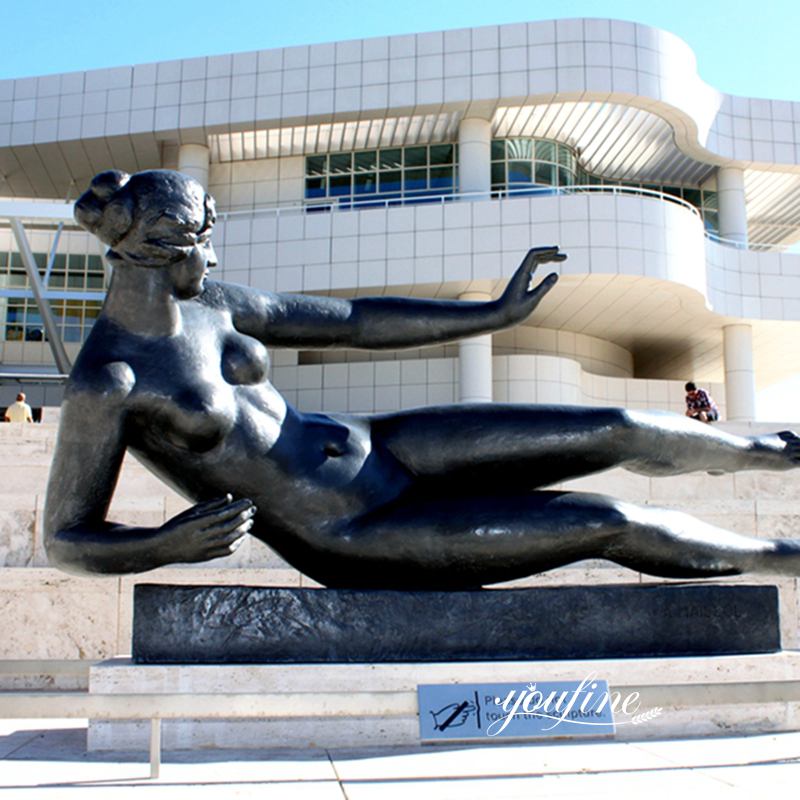 Introduction of Aristide Maillol:
Aristide Maillol is a French sculptor, painter, and printmaker. We all know that Aristide Maillol's sculptures are almost all female bodies. His works are very mature works. And the sculptural theme emphasizes stability in a classic way. This lying female sculpture is a perfect work of art. You could put it at home as a patio decoration.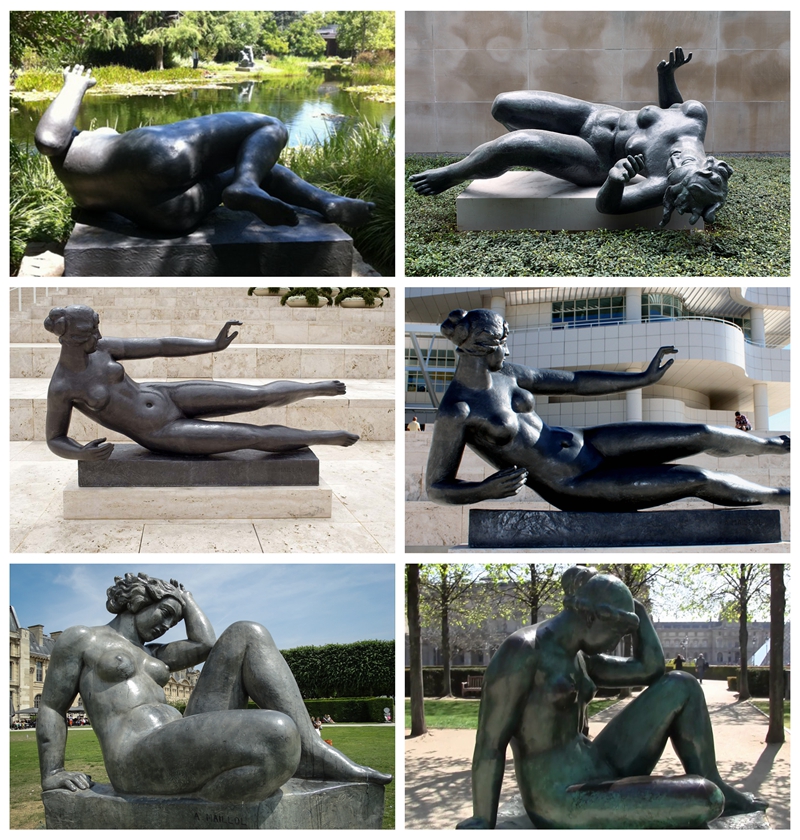 Source of Inspiration for The Sculpture:
The human body is a building, a living building. Aristide Maillol was inspired by his wife. Aristide Maillol's sculpture shows the strength of women, and also shows a plump torso. He expresses women's plump, strong, and round bodies. The sculpture lies on its side, with its legs naturally bent. And his right hand was raised slightly, and his neck and head were almost in a straight line. We could see that her look is cheerful and intoxicated. Aristide Maillol in the image of Mother Earth with unlimited reproduction capacity. The whole of Aristide Maillol's sculptures are like a flowing river, full of healthy beauty.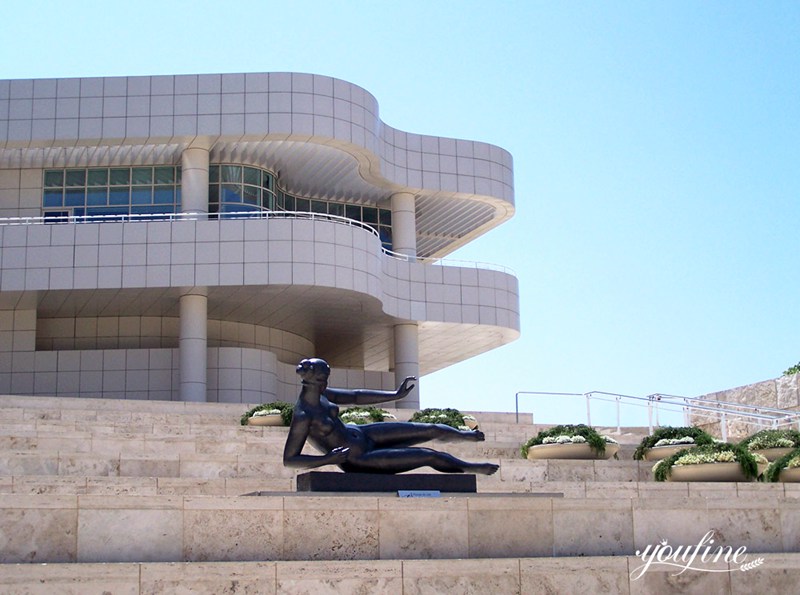 People's Praise and Evaluation:
People call Aristide Maillol a French sculptor as famous as Rodin. Art authority commented on Mayor: "If Rodin's ideal is to turn marble and bronze into the body, then Mayor's idea is to turn the body into marble and bronze." Aristide Maillol believes that female statues should maintain a state of purification. Therefore, he compares the primitive curvaceous beauty of the female body to a part of nature. He uses the natural rhythm of the human body to symbolize a kind of architecture.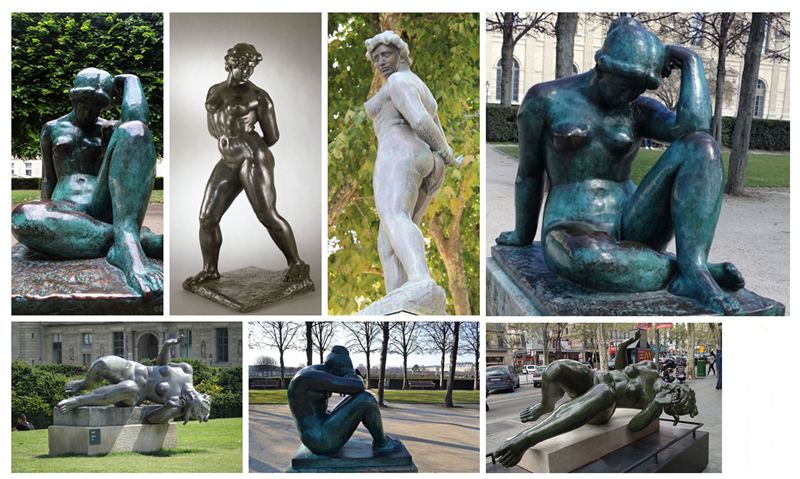 More Style Sculptures:
Aristide Maillol has many such works. Such as "Night", "Mountain", "Wind"… fully demonstrate the infinite charm of nudes. When people appreciate these bronze figure sculptures, they could also fully expand the association. And people could also explore the deeper beauty of the work.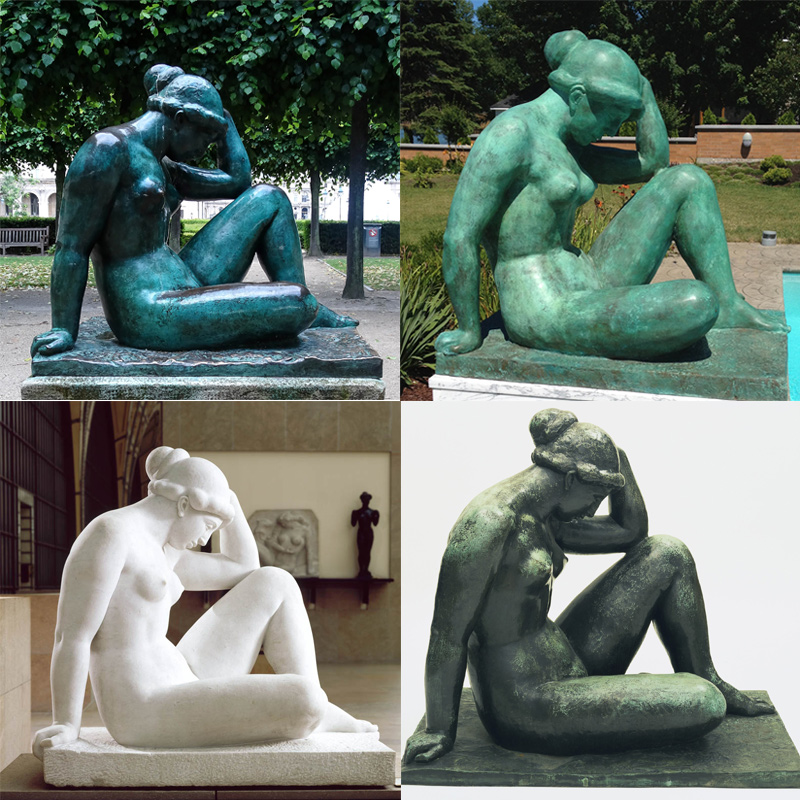 YouFine is good at making bronze figure sculptures. Our artists are very professional. They have solid professional knowledge and decades of practical experience. If you like the Aristide Maillol sculpture, please contact us immediately.