Introduction of Garden Golf Statues:
YouFine factory has many garden golf statues in different styles. We could cast all kinds of decorative large outdoor statues for you. This is two figures playing golf, and you could clearly see that their posture is very standard. Especially the spirit of the two people is in high spirits. YouFine could cast golf sculptures that are as realistic as real people.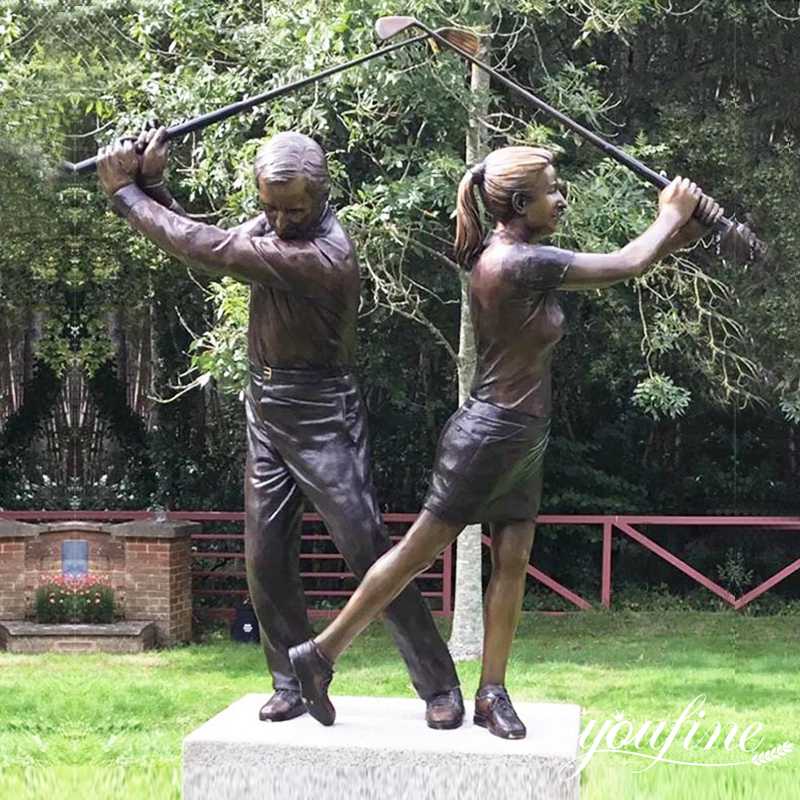 Reasons People Love Golf Sculpture:
First, a golf course is a man-made environment that retains its natural features. Green grass, oxygen, and sunlight fill this expansive site. Especially when people are walking, it could bring you close to nature. Moreover, we could also experience the beauty of the harmonious coexistence between man and nature. Of course, we could also feel the vastness of the world.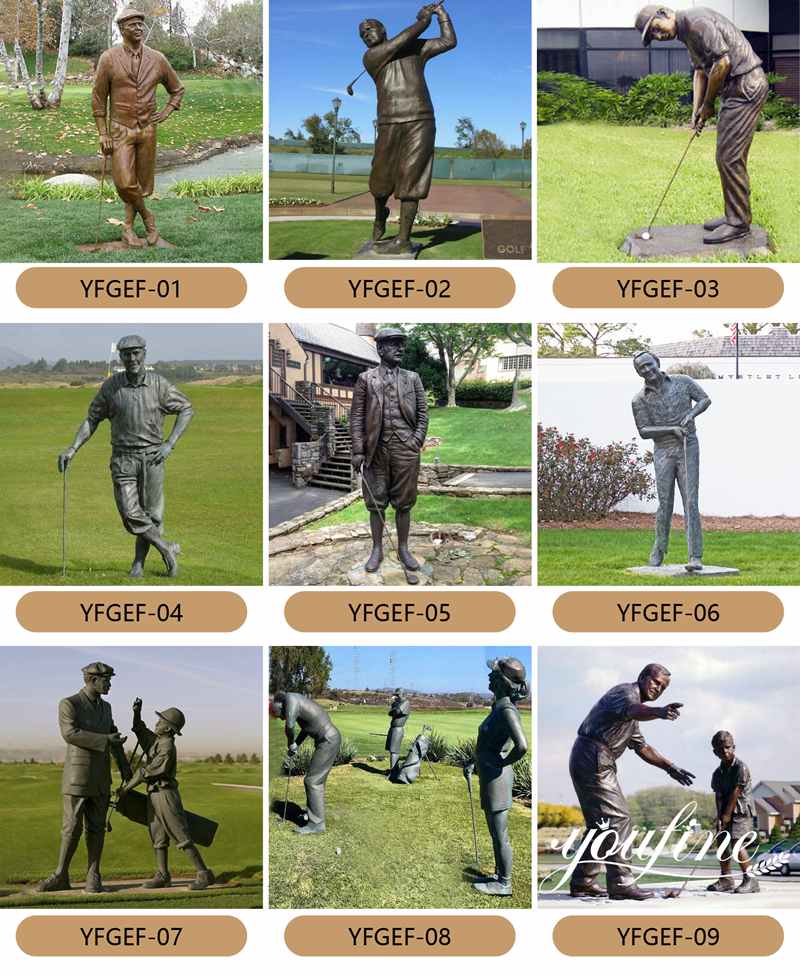 So we comprehend the curve of life between raising our hands and swinging the club, returning to ourselves. Second, golf relies on individual competitive play to create achievements and surpass oneself. Therefore, most people like to play golf. So there are numerous golf courses in many countries. Then there are bronze golf statues in each course. YouFine works with many golf courses. We export a large number of different styles of life-size golf statues every year.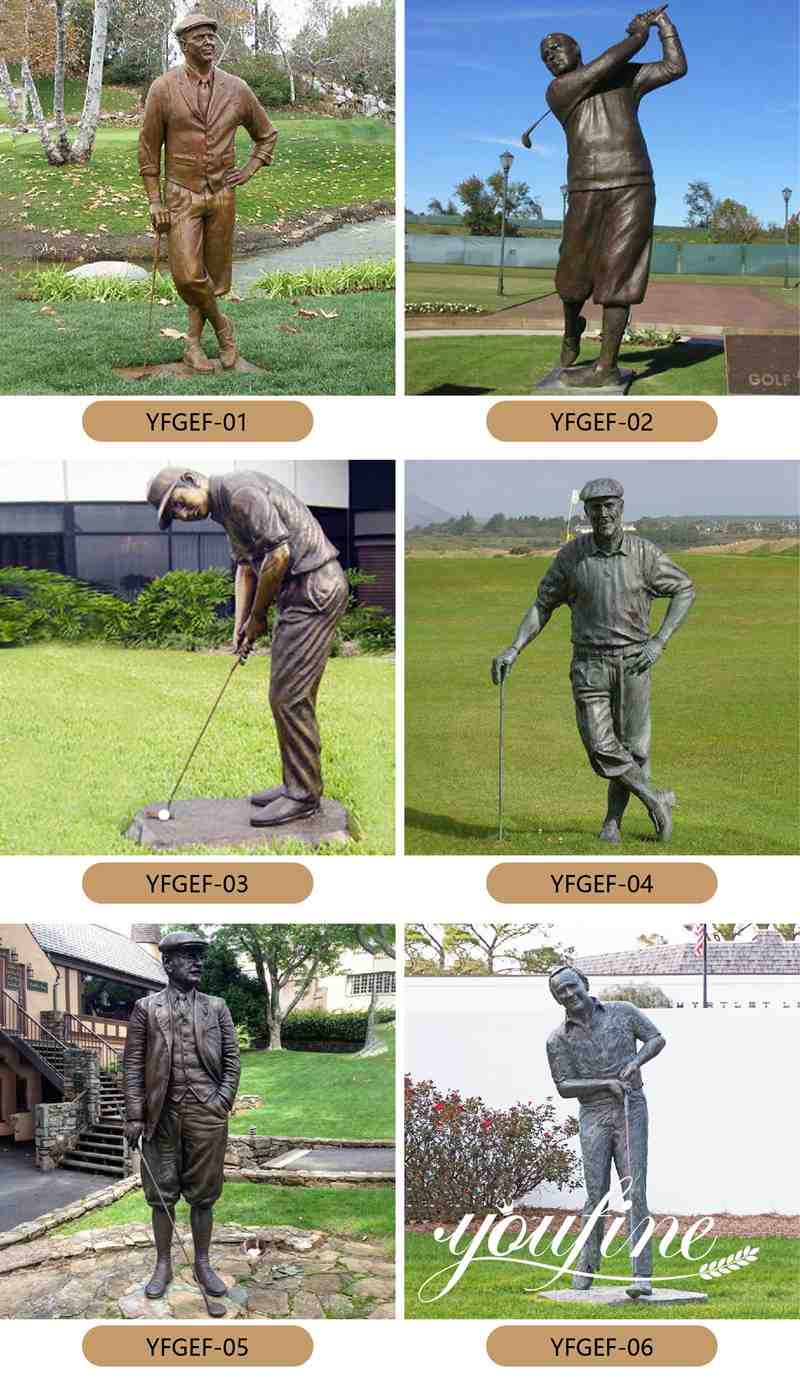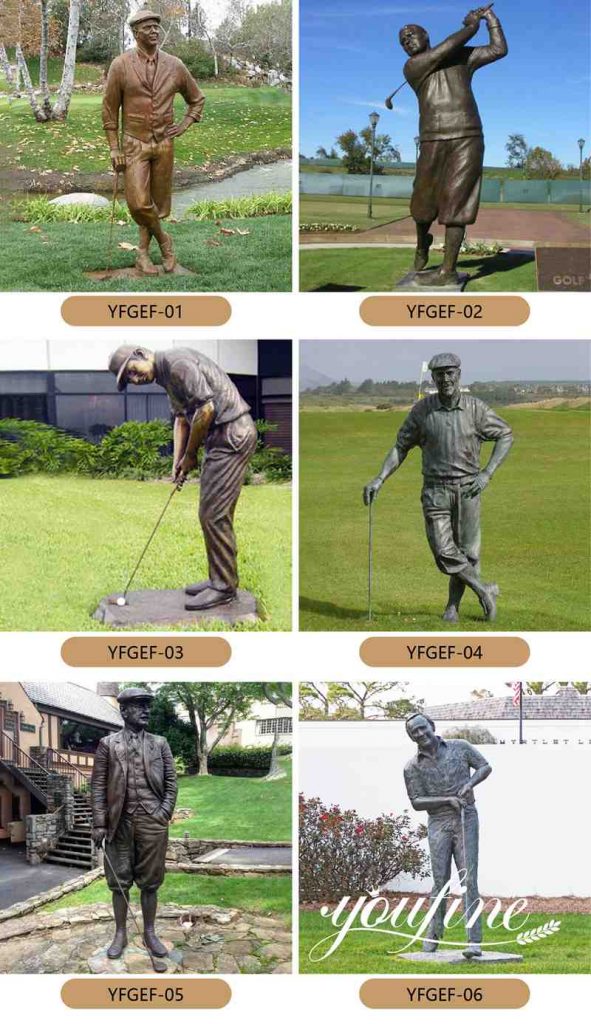 YouFine Factory Casting Advantages:
First, the YouFine factory cast golf lawn ornaments in high-quality bronze. Our golfer statues have a very high bronze content, so these custom sculptures would be very strong and beautiful. Especially our outdoor golf statue is available in a variety of colors. And YouFine's artists use chemical coloring. So there is no doubt that you would have many styles of bronze golf statues outdoor.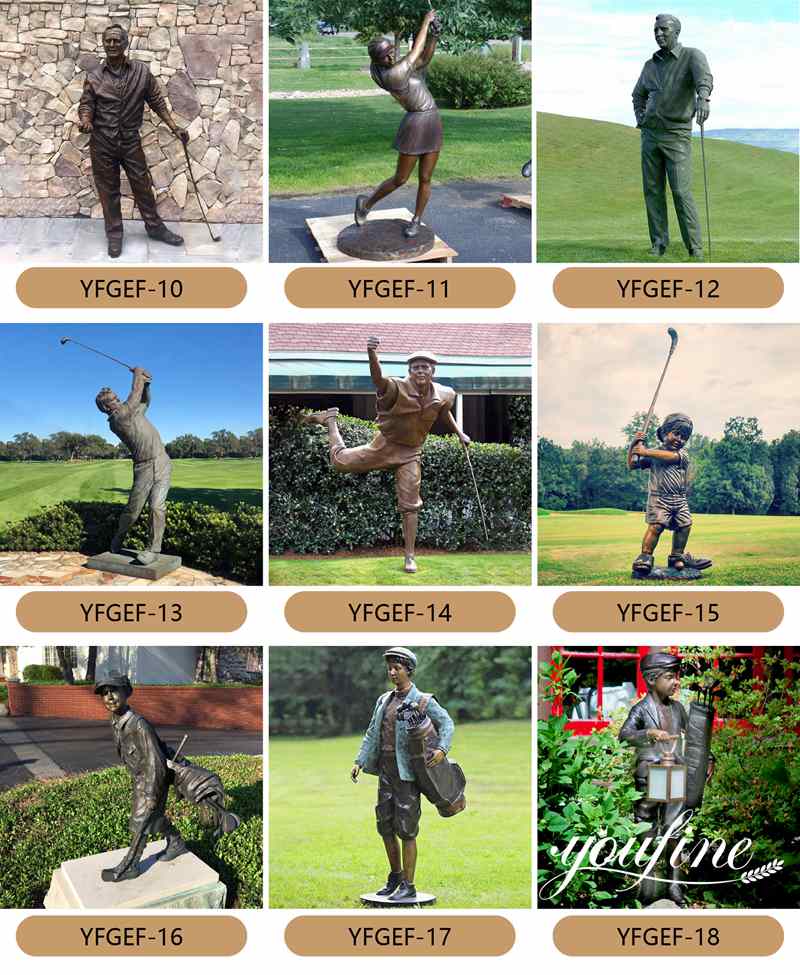 Second, our artists cast the bronze figure sculpture for you using the traditional lost wax method. And, we use silica sol technology. Therefore, even after a long time, the surface of our sculpture does not appear white spots. YouFine outdoor garden golf statues would remain beautiful and functional for a long time. You want any style of a marble column, we could carve it for you.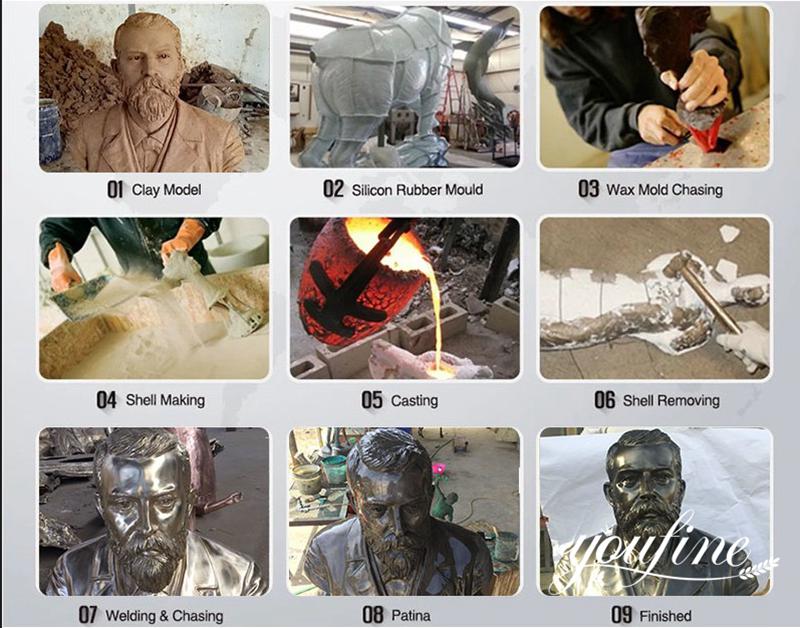 Of course, we also welcome more new designs and proposals for large outdoor statues. Our artists are woulding to explore and cast beautiful golf statues with clients. Call us if you have a challenging project or unique design. YouFine Factory has the background and experience to help you with your projects.