Laurel and Hardy Statue for Sale Details:
First of all, this Laurel and Hardy statue for sale is located in Leicester Square. And this sculpture dances at the top of the ticket booth on the west side of the square. If you want to get up close and personal with Laurel and Hardy, then YouFine Bronze Comedy Figure Sculpture is the place for you. You could place this sculpture on your roof or the roof of your shop. I believe that this lovely bronze figure sculpture would definitely bring you a lot of traffic. Of course, this sculpture is also very suitable for decorating parks and squares. People are sure to have a lot of fun when this figure is dotted around the garden.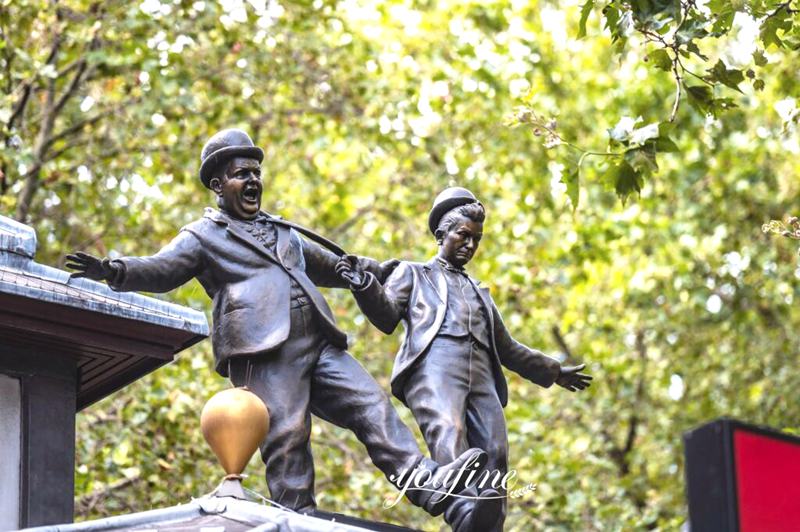 Laurel and Hardy Comedy Combination:
Laurel and Hardy were a comedy duo from the early Classical Hollywood era of Americould cinema. The comedy duo consists of Briton Stan Laurel and Americould Oliver Hardy. They started their careers as a duo during the silent film era, and later they successfully transitioned to "sound film". From the late 1920s to the mid-1950s, they were known for their slapstick comedies. In it, Laurel plays the clumsy, boyish friend of Hardy's cocky bully. Also, their bowler hats are their characteristics and symbol.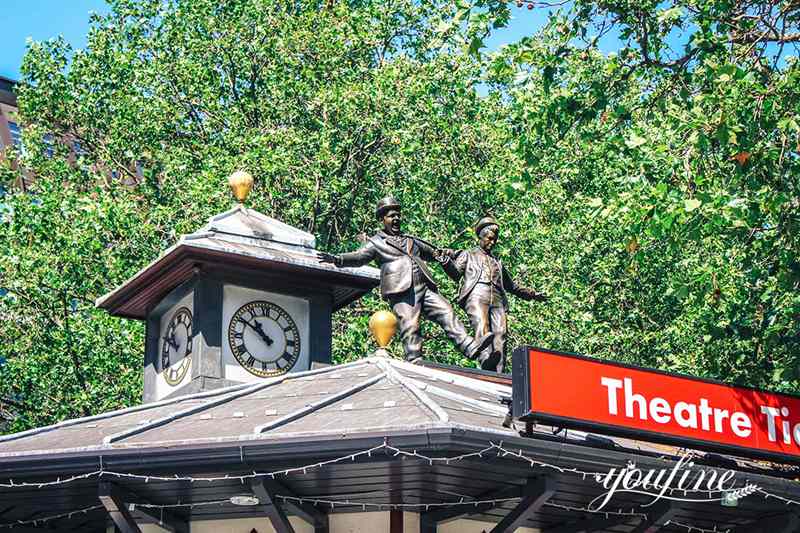 Testimonials From Customers:
YouFine is casting these two figures for our clients. After our client installed these beautiful bronze figure sculptures in the garden. They think the garden becomes more interesting. Also, these two comedians are very funny in their own right and are the focal point of the whole garden. At the same time, he told our staff that he was very happy to receive such a beautiful product. And these high-quality and beautiful bronze figures are beyond his imagination.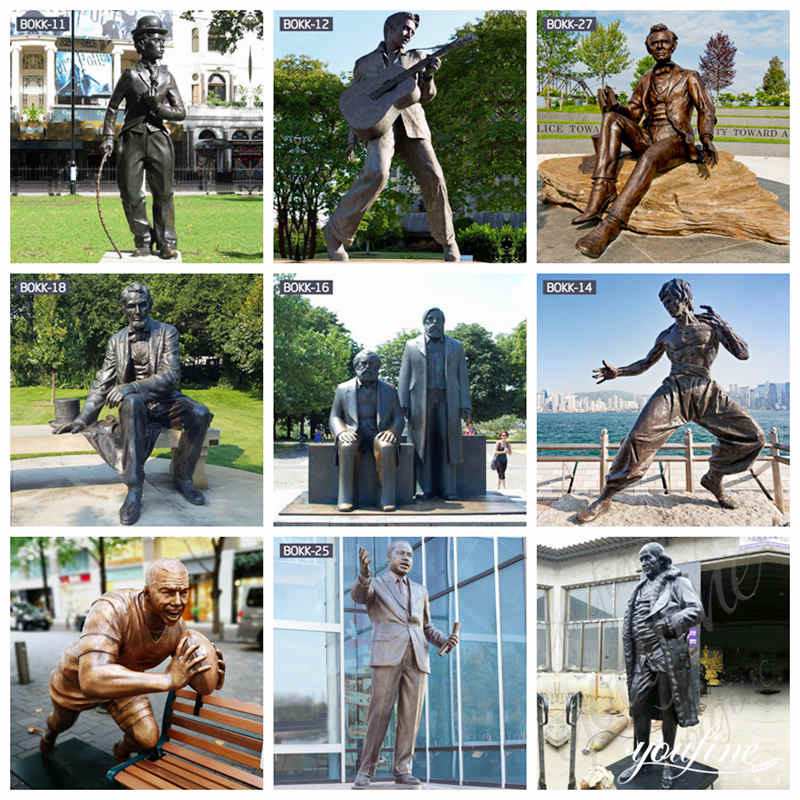 Different Styles of Sculpture:
YouFine factory has many bronze famous sculptures of famous people. Among them, we have a sculpture of the famous singer Elvis Presley, a sculpture of Bean, a sculpture of Beethoven, and a sculpture of Lincoln. Of course, we would design new sculptures of famous figures according to the needs of customers. If you want to customize a bronze figure sculpture for yourself, then you just need to send us the picture. YouFine's artists are sure to give you a beautiful and realistic custom character sculpture.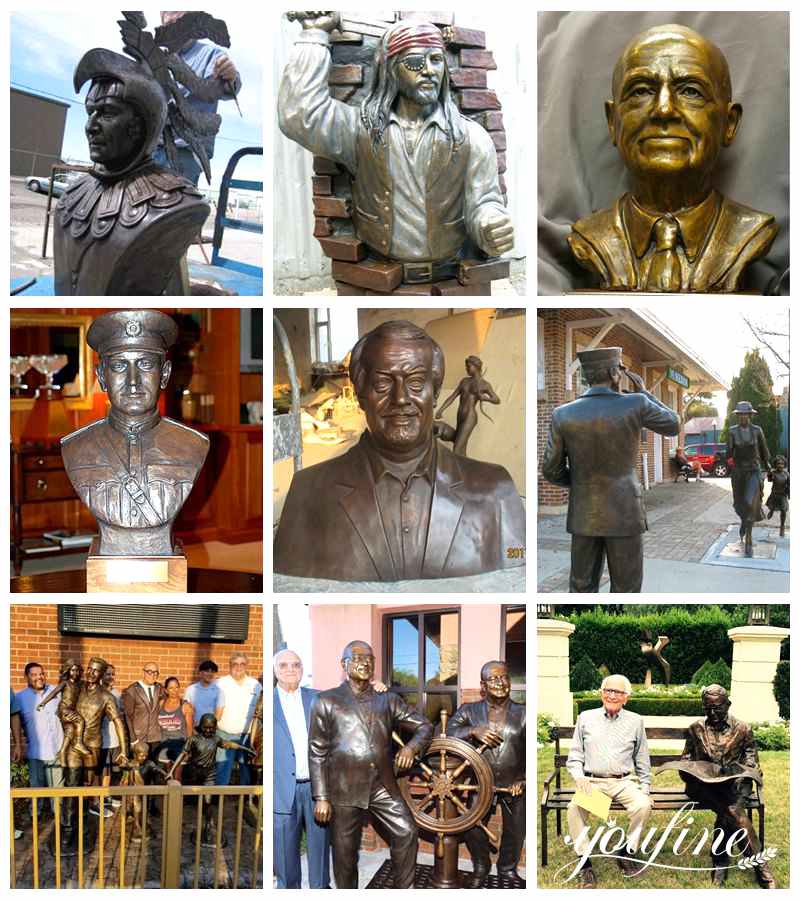 As a professional factory and supplier, YouFine always puts customers and products first. We are committed to providing customers with high-quality and satisfactory products. Customer satisfaction with our products is also YouFine's greatest encouragement and motivation. If you like this bronze laurel and hardy statue product, please contact us now. YouFine would be your best choice.