Outdoor Golf Statue Description:
The Arnold Palmer statue is a memorial sculpture full of sportsmanship. This bronze outdoor golf statue records the moment when a famous golfer played golf. His legs bend slightly, his body twists, and his hands swing outward with the club. Arnold Palmer's eyes were full of firmness, and every inch of muscle showed strength. Putting this Arnold Palmer statue on a golf course or club would show people a golf spirit.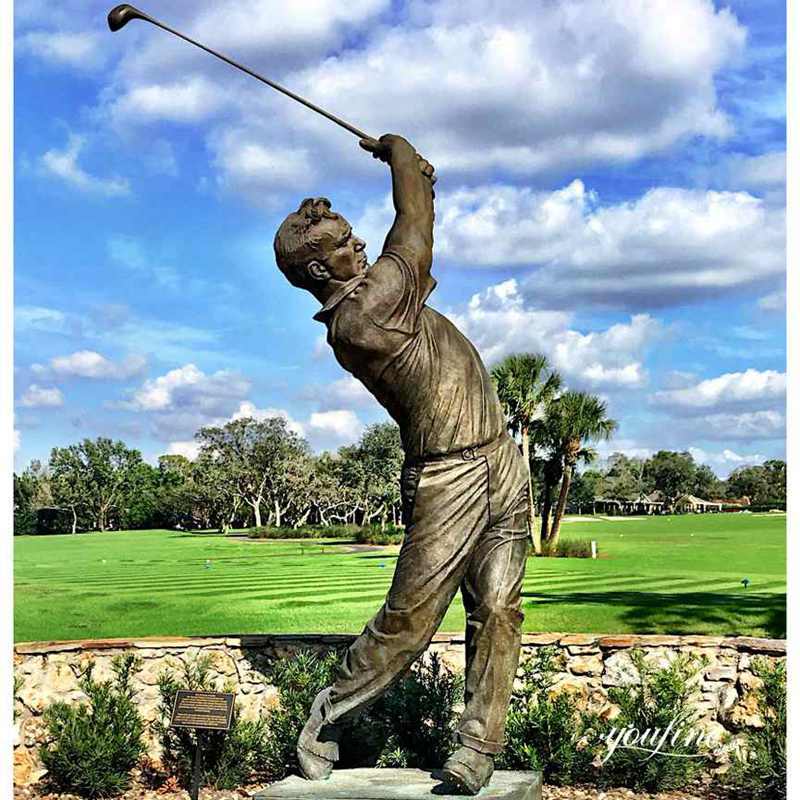 Arnold Palmer Achievement Background:
Arnold Daniel Palmer is a famous American professional golfer. Since 1955, he has won dozens of PGA Tour and Championship Tour titles. In 1974, Arnold Palmer was included in the World Golf Hall of Fame. And, in 1998 he won the PGA Tour Lifetime Achievement Award. After that, he founded a clothing brand named after him. In 2007, a PGA Tour event was renamed the Palmer Invitational. Arnold Palmer is also a patron of the WGC World Amateur Golf Championship.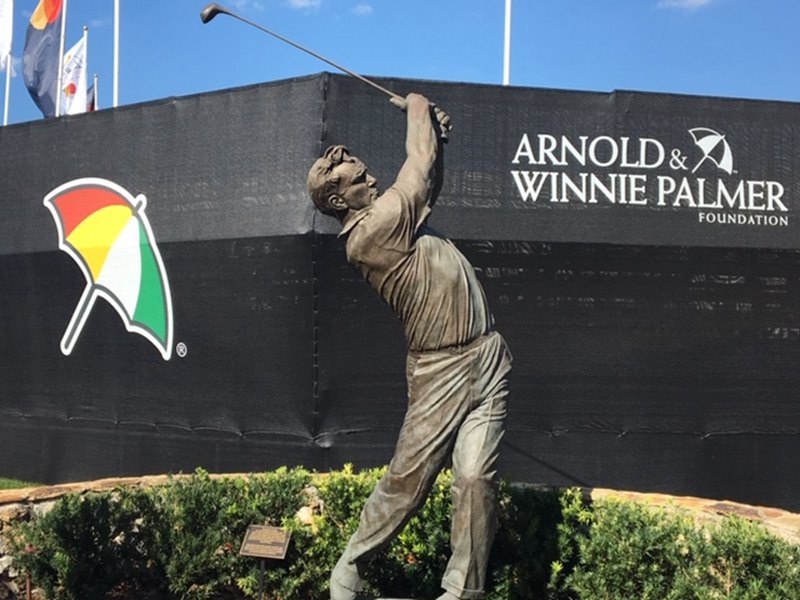 He devoted his life to the development and popularization of golf. Palmer has been the first famous sports star in the United States since the popularity of TV sports in the 1950s. His superb skills and charming demeanor have attracted a large number of fans. And he also received the nickname "King". At the same time, in the promotion of golf, Arnold Palmer, Jack Nicklaus, and Gary Player are known as the "Big Three in the Gulf."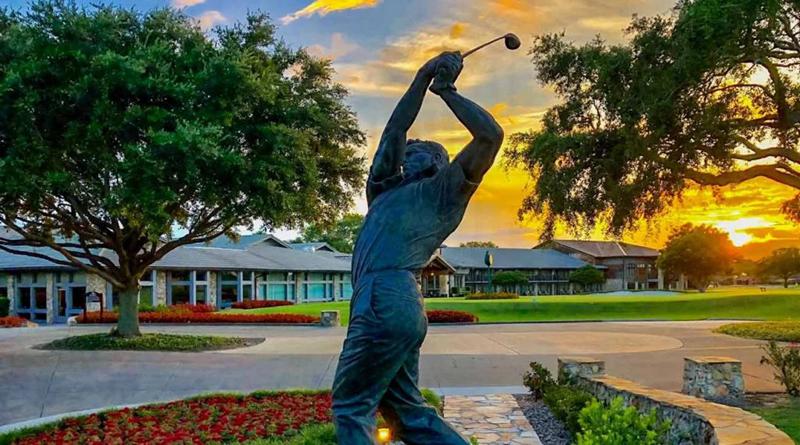 Arnold Palmer's Career:
Palmer was born in Latrobe, Pennsylvania, USA. His father Deacon Palmer was a professional player at a local golf club and his entry coach. When Arnold Palmer was 7 years old, he shot 70 at Bentley Creek. At that time, Palmer could only practice secretly without an adult player. Later, Palmer, who was studying at Wake Forest University, chose to major in golf. But after the death of his friend Bud Worsham, he left school and joined the U.S. Coast Guard. So he served in the guard for three years while still practicing golf.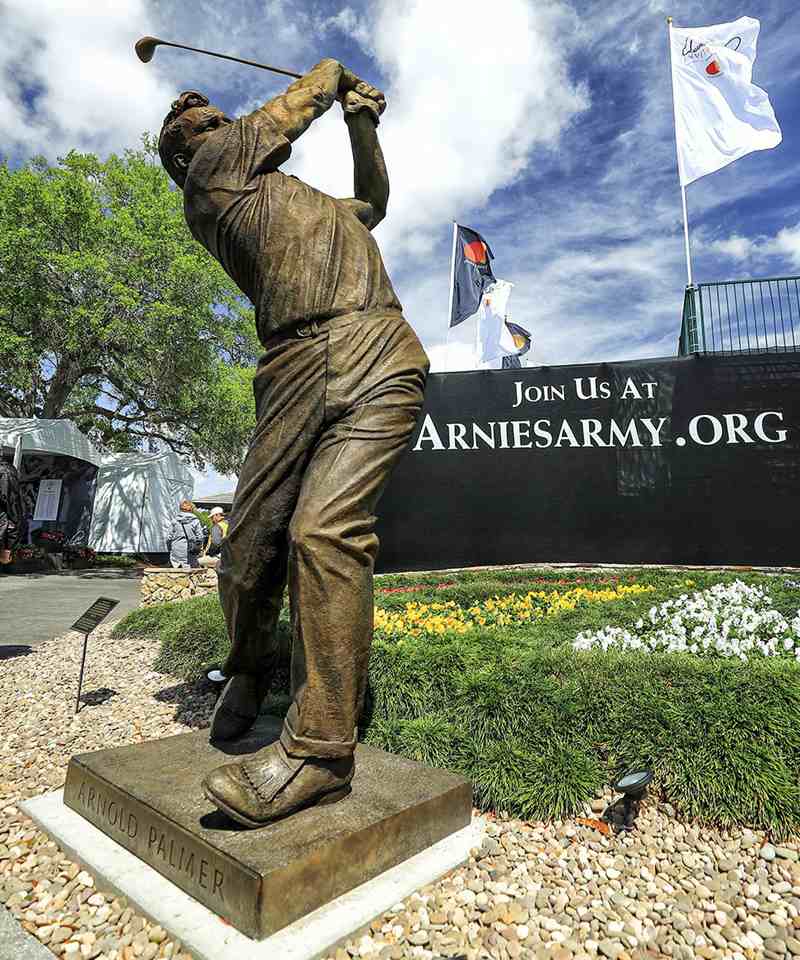 In 1954, Palmer won the Americould Amateur Golf Championship in one fell swoop, which made him determined to devote himself to professional golf. He met his wife's Winifred Walzer at a ball game in Pennsylvania. In 1955, the two joined hands in a series of ball games. 1955 was the first season of Arnold Palmer's career. He immediately won the Canadian Open that year. And he quickly improved his ranking in the following season.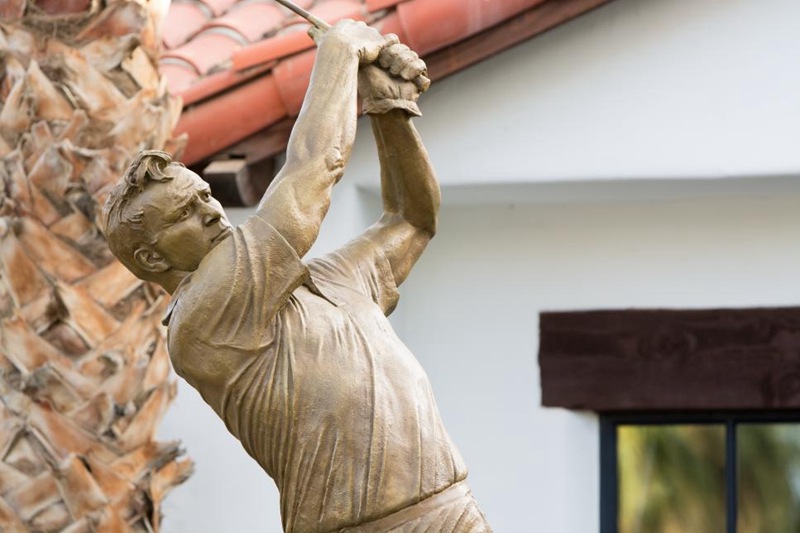 YouFine would customize outdoor golf statues for you. And we guarantee that the Arnold Palmer statue could be completely restored. Please contact us immediately, we would give you the most satisfactory sculpture and an affordable price.