Life-Size Mermaid Statue Details:
This bronze life-size mermaid statue is very beautiful and sexy. The mermaid was sitting next to the pool, with a towel in her hand, as if she had just swum ashore from the river, and then sat by the pool to rest. Quiet face and curly long hair, with a sexy human body and fishtail. This exquisite bronze statue shows me what a vivid mermaid image.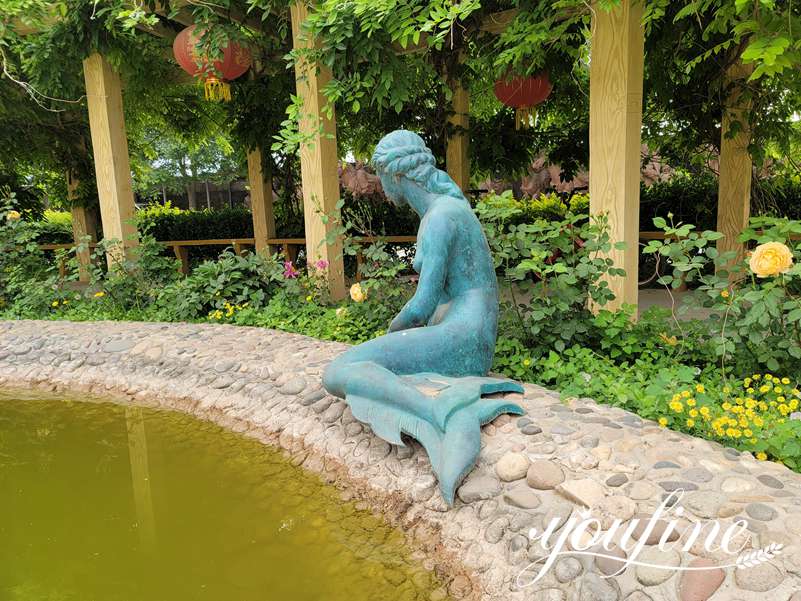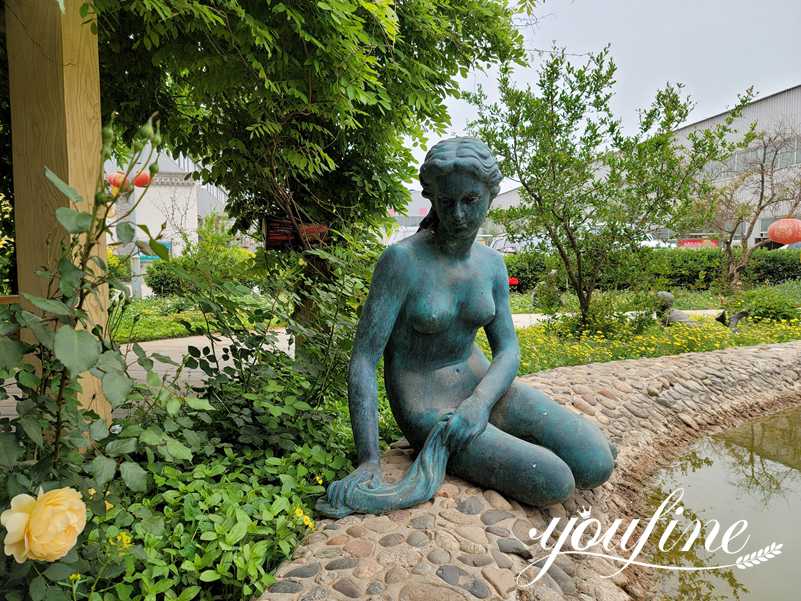 Use Traditional Cast Method:
You Fine would use the traditional lost wax method to make this life-size mermaid statue, which is the most primitive method of casting bronze statues. And You Fine would use the latest silica sol technology to replace the traditional ammonia process. Although the casting process of bronze sculptures is very complicated and usually requires 33 operations. Our masters are very professional. Be able to grasp every step of the casting process and completely restore every detail of the sculpture.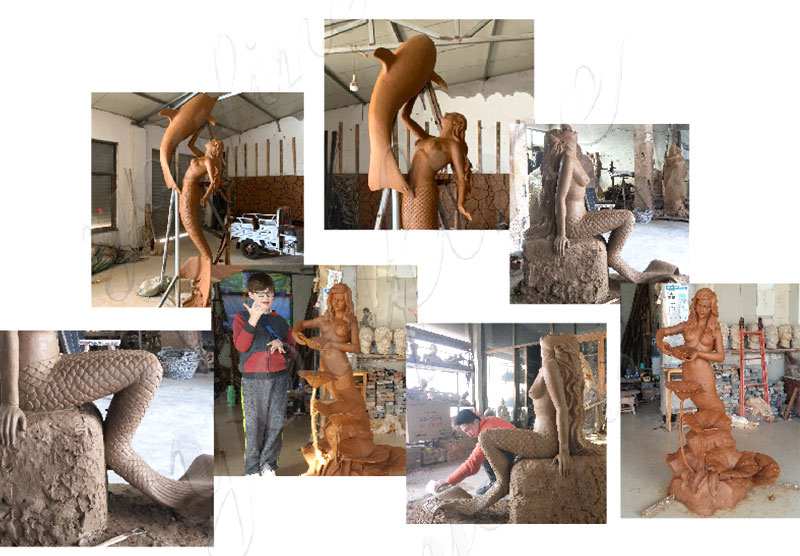 Antique Bronze Color:
This beautiful bronze life-size mermaid statue has a beautiful bronze-green color. This beautiful color brings out the antique feeling and elegance of the entire statue. We would use chemical coloring to color the surface of the sculpture. Chemical coloring is a very magical coloring method, which forms a specific color through the combination of multiple colors and chemical substances. This latest coloring method could ensure that the color is lasting and would not change over time. Of course, You Fine also have many other colors to choose from. Such as brown, black.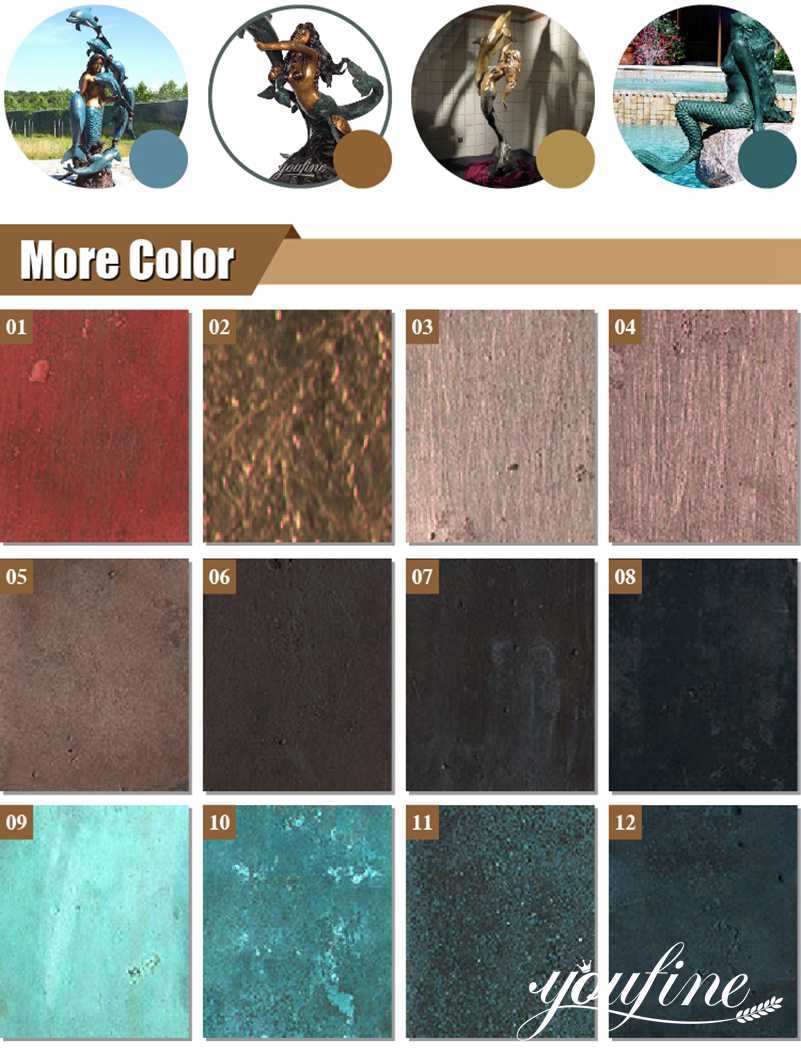 Provide Professional 1:1 Service:
You Fine is a leading bronze sculpture casting factory in the industry, with a complete team. So our professional sales service team would provide you with professional consulting services and sculpture purchase suggestions. We are a factory with temperature. And every worker from our factory becomes friends with customers. Until the customer receives the goods and the installation is completed, You Fine would also greet customers regularly.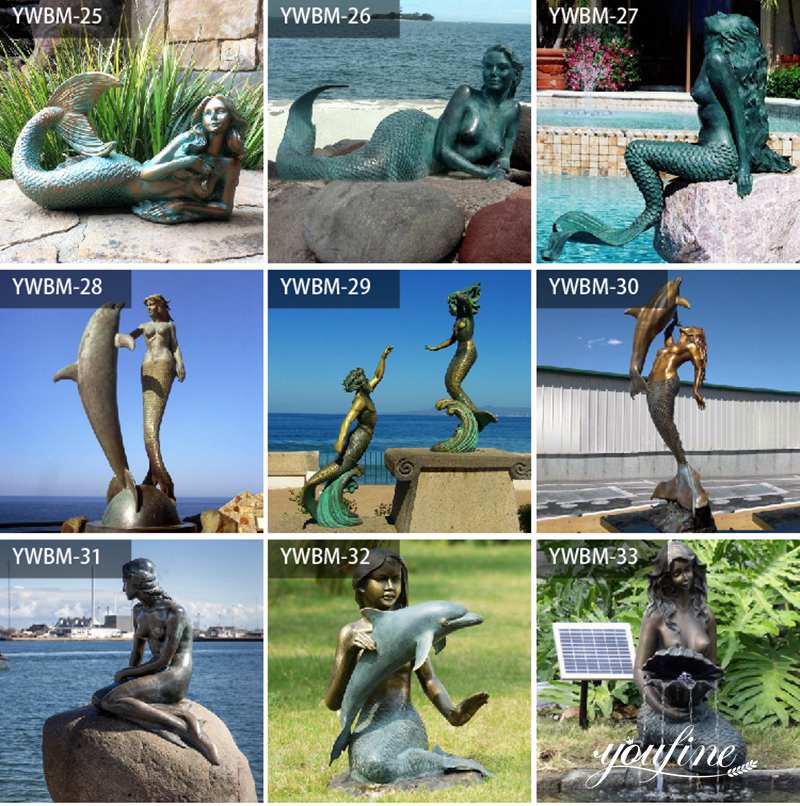 This beautiful bronze mermaid statue could place on the beautiful outdoor garden grass and beside the pool. It would definitely attract everyone's attention. Please feel free to contact You Fine for the price and details of the statue. You Fine has more than one beautiful mermaid statue design to choose from.