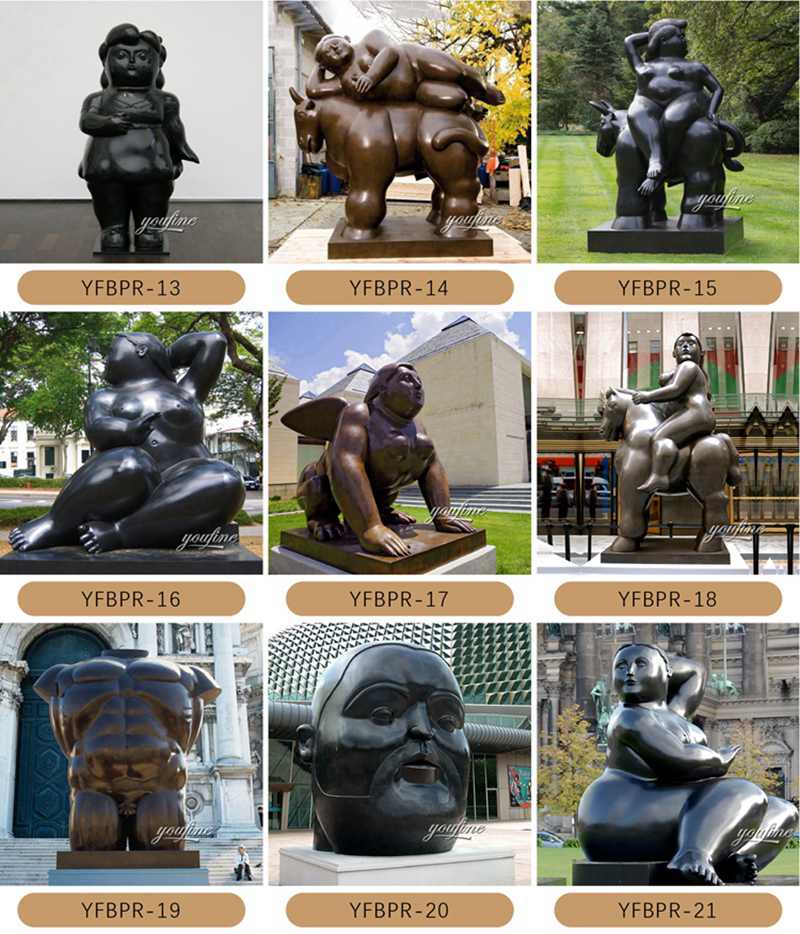 Introducing Bronze Outdoor Sculptures:
This weird baby sculpture shows us a fat inflatable art. We cast these bronze outdoor sculptures with high-quality bronze and superb carving techniques. This is a sculpture by Taiwanese artist Li Chen. And, this bronze figure sculpture is on display at Place Vendôme in Paris. In addition, many passers-by stopped to watch this humorous work. This contemporary art is a monumental figure sculpture.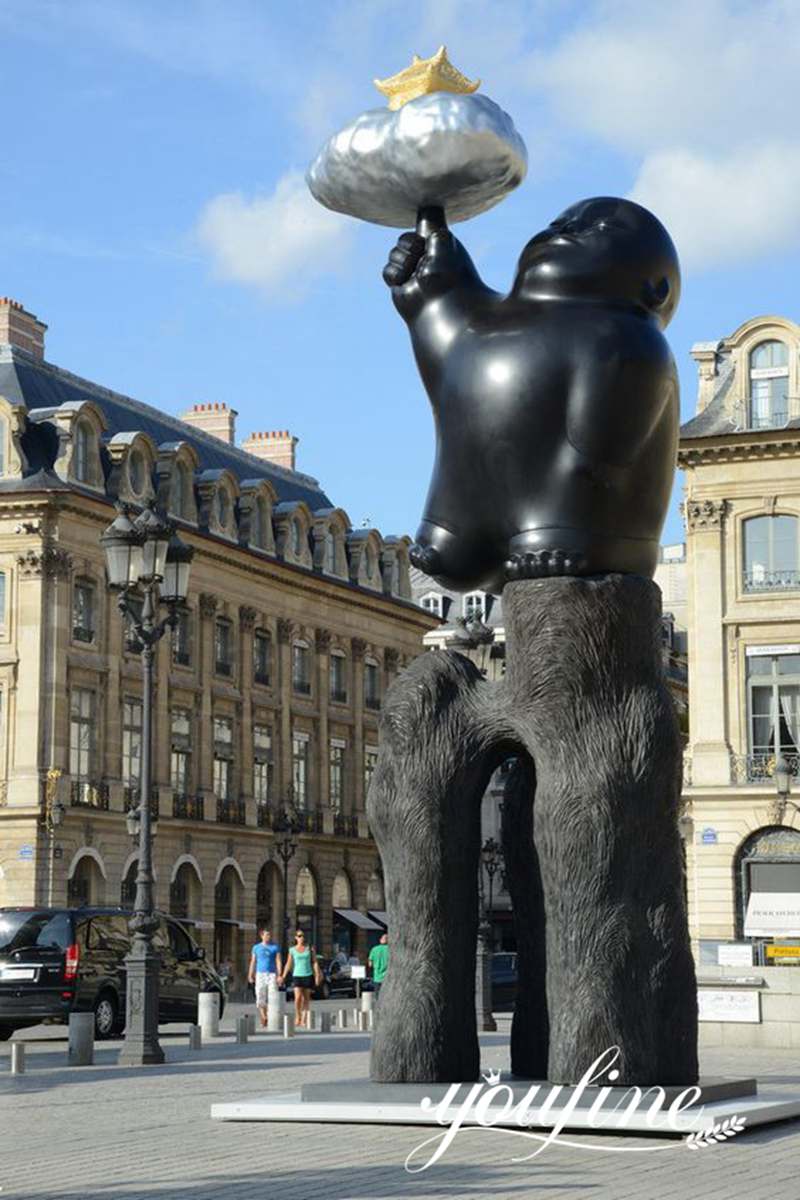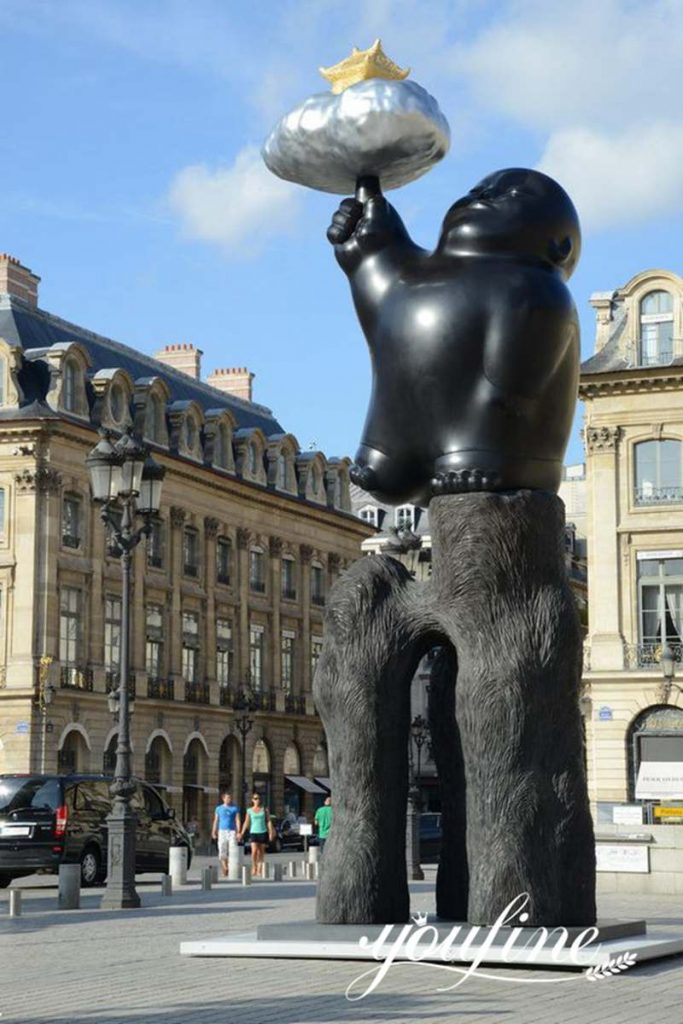 With Professional Casting Technique:
We often cast bronze famous statues using the lost wax method. Our lost wax method is thousands of years old. And, our artists have fully mastered this traditional casting technique. This is a traditional method to make the quality of the statue very solid. Of course, we also have professional polishing artists who choose different grinding wheels to polish the sculpture, so our sculpture surface is quite smooth and bright. And there are no traces of welding on the YouFine bronzes. More importantly, we have professional masters who are proficient in bronze sculpture casting technology, so YouFine artists could make a very realistic bronze outdoor sculpture.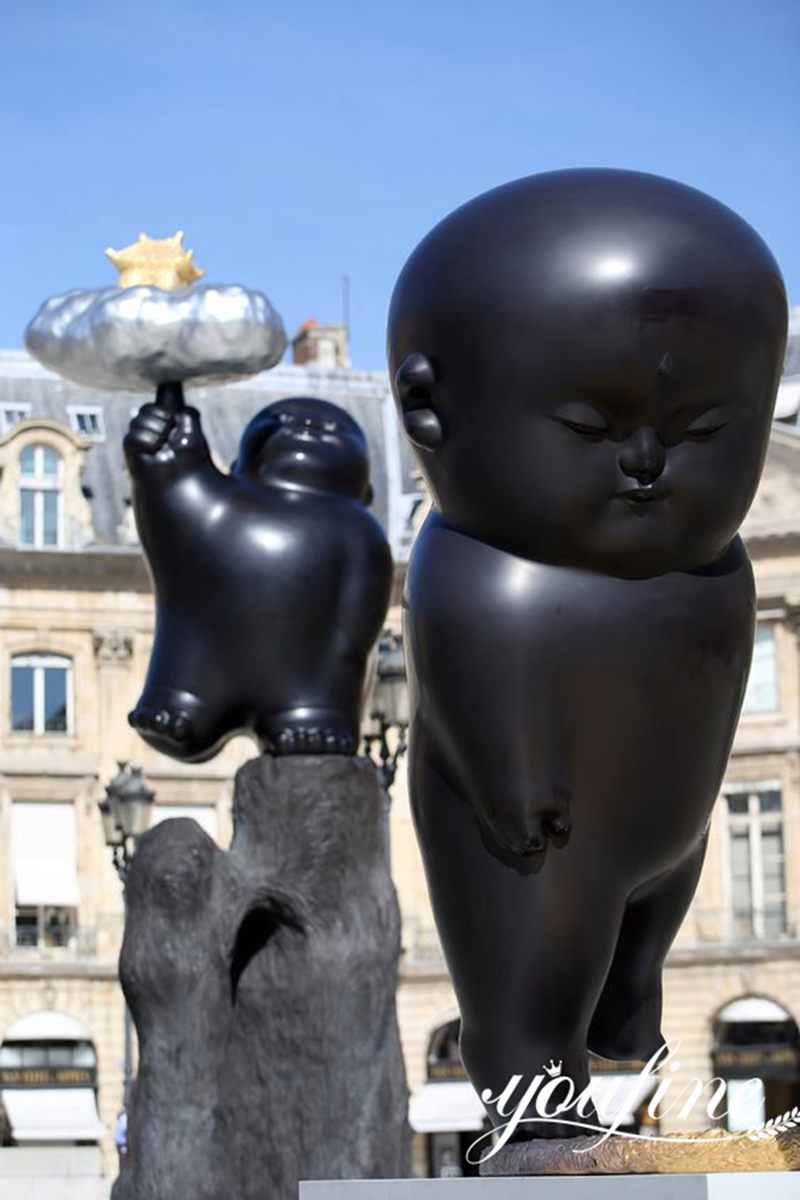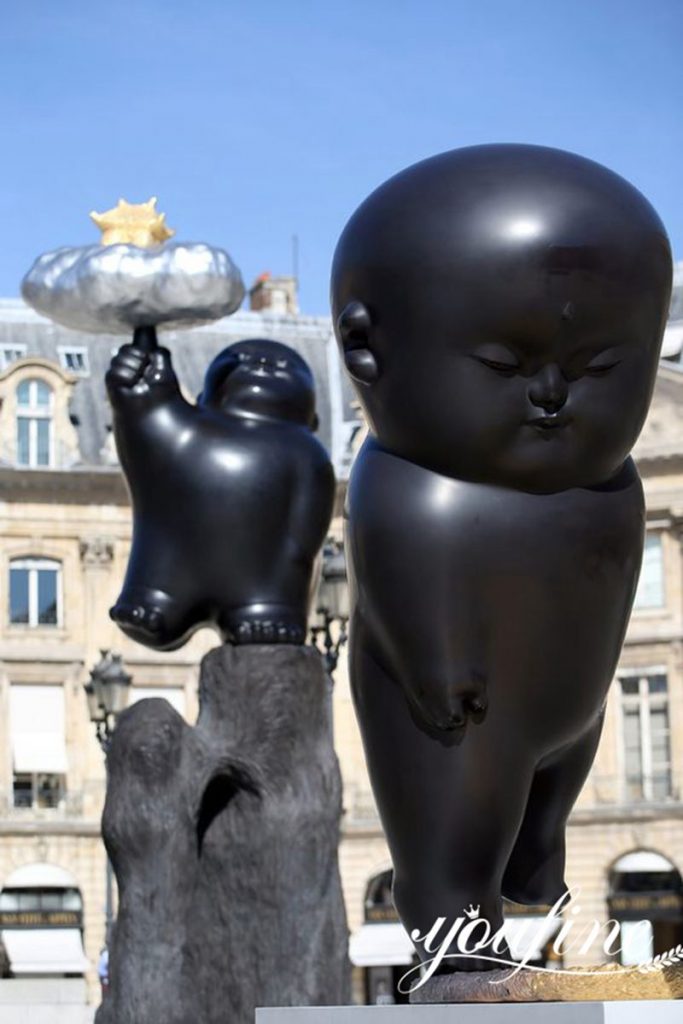 Safe Shipping Method:
Our bronze abstract sculptures are usually marine. During transportation, we would monitor the travel of the sculpture in real-time, and we would also report the current status of the sculpture to the customer. Of course, we use experienced freight forwarders. You could rest assured that we would choose a very convenient delivery plan for you. So you would get your sculpture very easily. Also, we offer customized service, you could choose the most convenient shipping method to ship your order.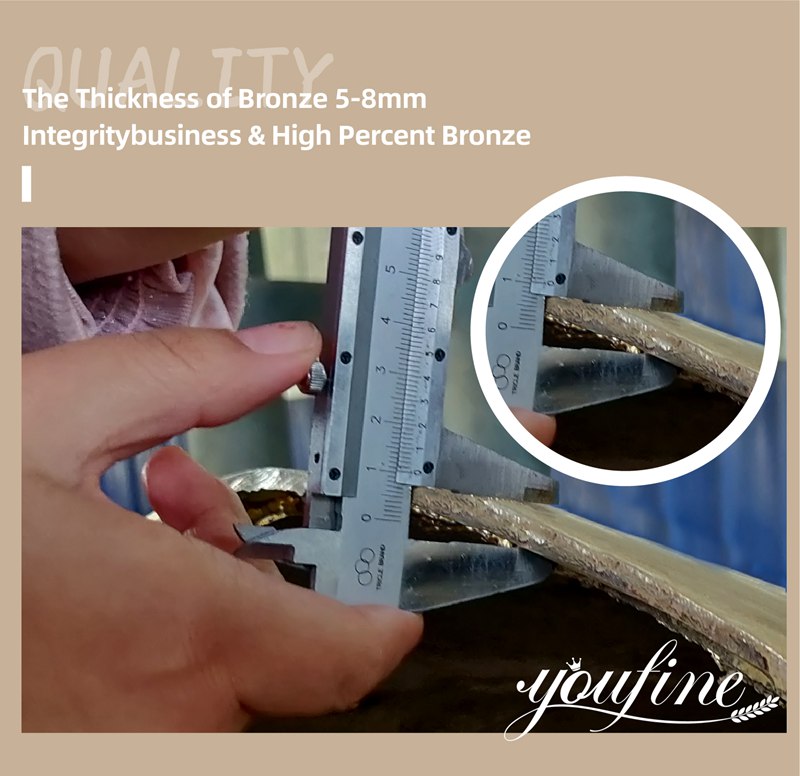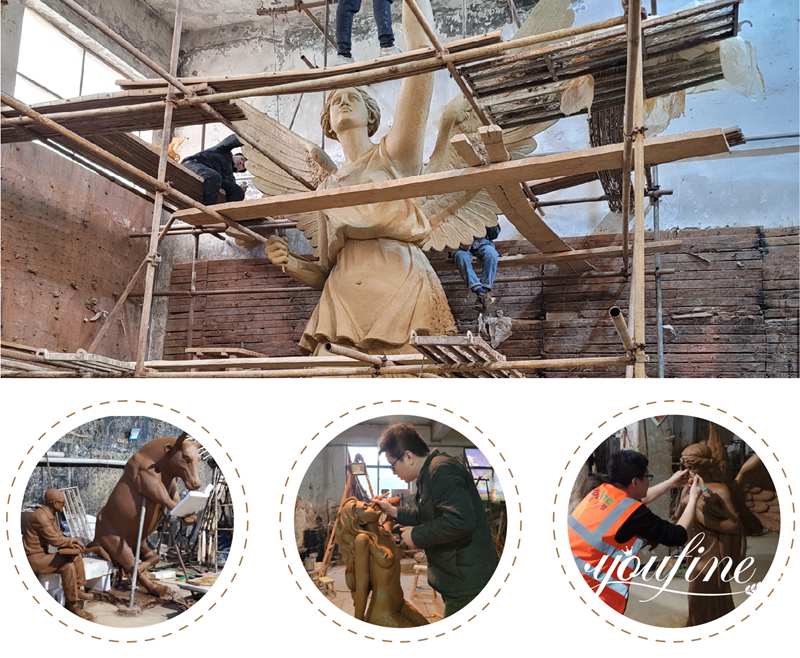 YouFine has decades of experience casting bronze sculptures. And, we guarantee that you could buy a high-quality sculpture that you are satisfied with. If you like our sculptures, what are you waiting for? Please place an order and we would deliver the bronze sculpture to you as soon as possible.