Introduction of Bronze Statues for Garden:
YouFine bronze statues for gardens are popular with many customers. This beautiful woman made our hearts even more so. And, this sculpture has a deadly and elegantly draped silhouette. Clearly, this custom sculpture is an elegant and minimalist figure sculpture. In particular, the sculpture has a breathtaking beauty of color. We could feel the sensual beauty of this sculpture.
Moreover, this famous sculpture mainly shows us the charm of women. Moreover, the theme of this bronze figure sculpture mainly expresses the living conditions of women. And the long robe of the sculpture makes us feel beautiful. In addition, our artists could cast 100% reduction sculptures for you.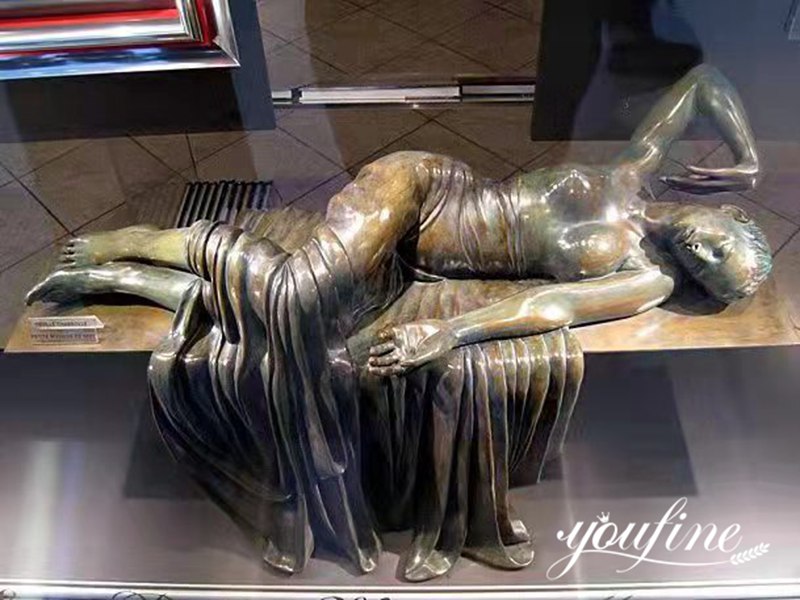 Marie-Paul Deville-Chabrolle Artist:
Marie Paule is an important artist on the women's stage. A recognized artist, she has created numerous artworks based on Laetitia Casta. Marie-Paul Deville-Chabrolle was a French sculptor. Also, Deville-Chabrolle was inspired by the aesthetics of Western and Eastern sculpture. Thus, she combines the accuracy of classical Greek sculpture with the sinuous movements of Hindu and Buddhist sculpture. Her sculptures express soft and fragile humanity. Therefore, YouFine fully understands the profound meaning of sculpture. If you want this famous sculpture, YouFine is your best choice.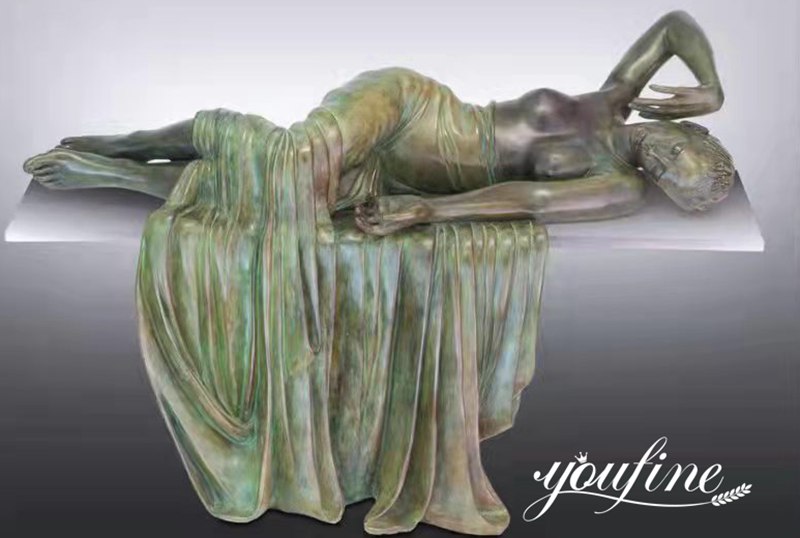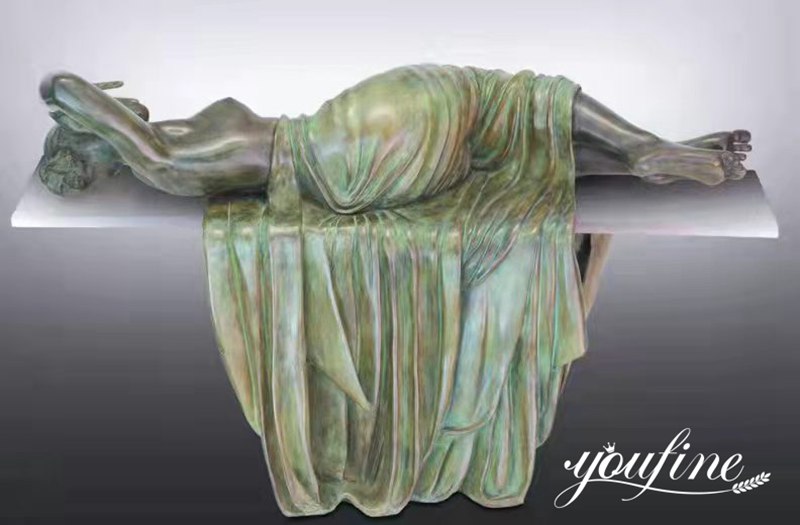 A Clay Model With Craftsmanship:
YouFine factory has been engaged in bronze figure sculpture for nearly 40 years. In the decades of sculpture manufacturing, our artists have always adhered to the spirit of craftsmanship. Therefore, in the shaping process of the entire sculpture clay model, the most important thing is that the artist has super high carving skills. The second is that the artist has the sensitivity to modify the details.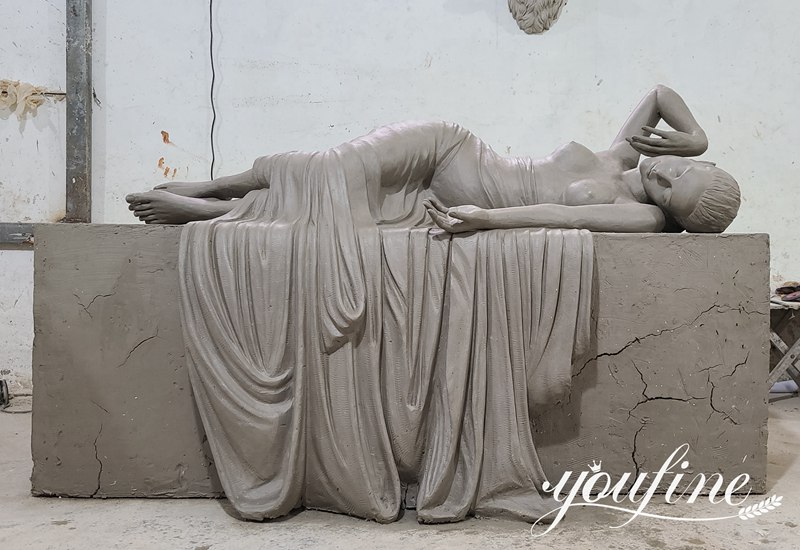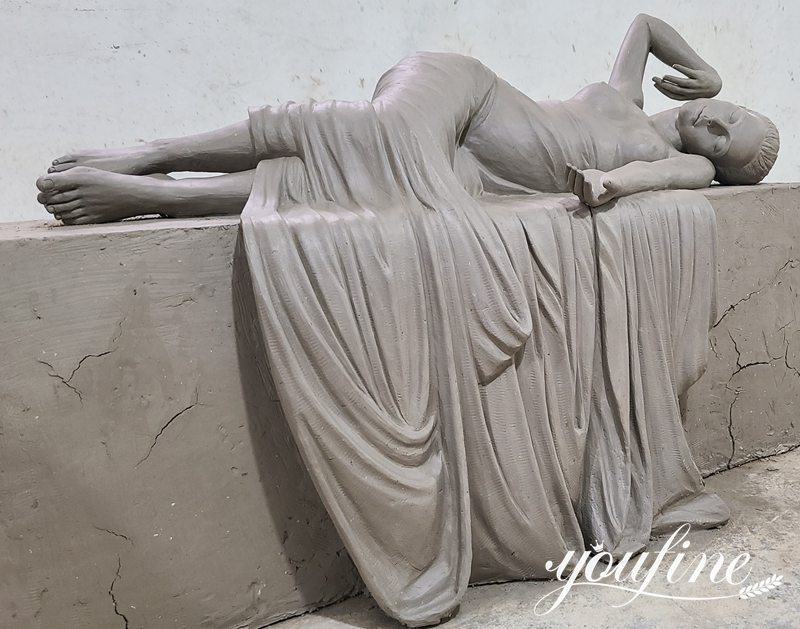 There is no doubt that the artists at the YouFine factory have a spirit of craftsmanship. Therefore, our artists are very good at carving the details of the sculpture. And, everybody's part is constructed perfectly. YouFine insists on doing the best in every detail and pursues more perfection. Ultimately, we are always highly recognized by our customers.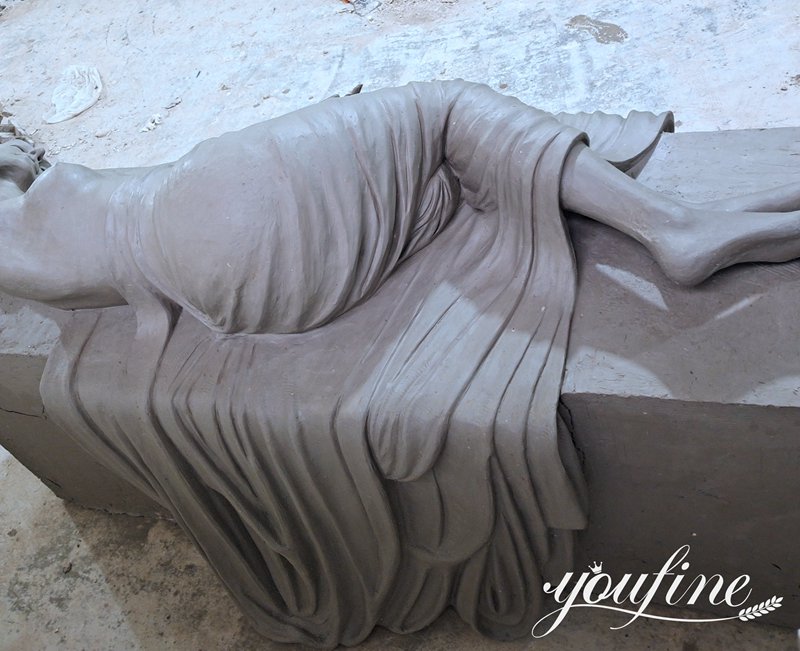 Chemical Coloring Method:
YouFine uses sophisticated chemical coloring to enable sculptures to achieve natural beauty. Especially our colors would become more natural and beautiful over time. Also, the artists at YouFine are very good at color grading. So the gradient color of the overall modern sculpture could also be realized for you. So you would have an extremely beautiful female figure sculpture.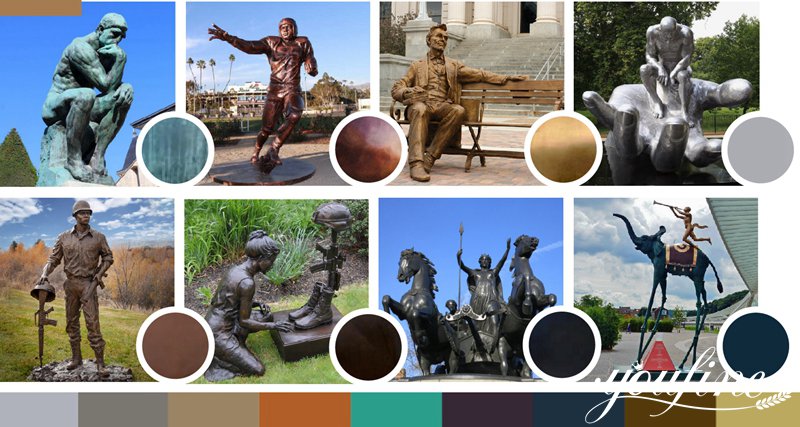 If you like this sculpture, please contact us immediately. YouFine would provide you with more character sculpture design catalogs and preferential prices.