Abstract Bronze Girl Garden Sculpture Details:
What an astonishing abstract bronze girl garden sculpture. When you observe this sculpture carefully, you would be surprised to find that this is a girl holding an umbrella. Because of a strong wind, her body and umbrella were blown up. Especially the umbrella, which was blown in mid-air. But the girl still held the umbrella tightly. The sculpture portrays this statue very vividly and beautifully, showing the girl's elegant curves in strong wind.
The entire abstract bronze girl sculpture is very beautiful, so it must be a good choice for outdoor gardens or any other public places. It could also be placed on outdoor lawns, city streets, hotels, manors, and so on. We would use high-quality metal materials to make the entire sculpture, and the pure bronze content would reach over 85%. Therefore, high-quality sculptures with amazing details are sure to attract people's attention.
The Ornamental Value of Bronze Sculptures:
This life-size bronze girl sculpture is a very ornamental work of art. You could discover or think about the creative background of this sculpture. Or the meaning that this sculpture wants to express for us from its abstract expression. Then you would have your own thoughts and ideas for this sculpture. Of course, this is why we need to appreciate works of art. Therefore, while appreciating, we could also have our own opinions.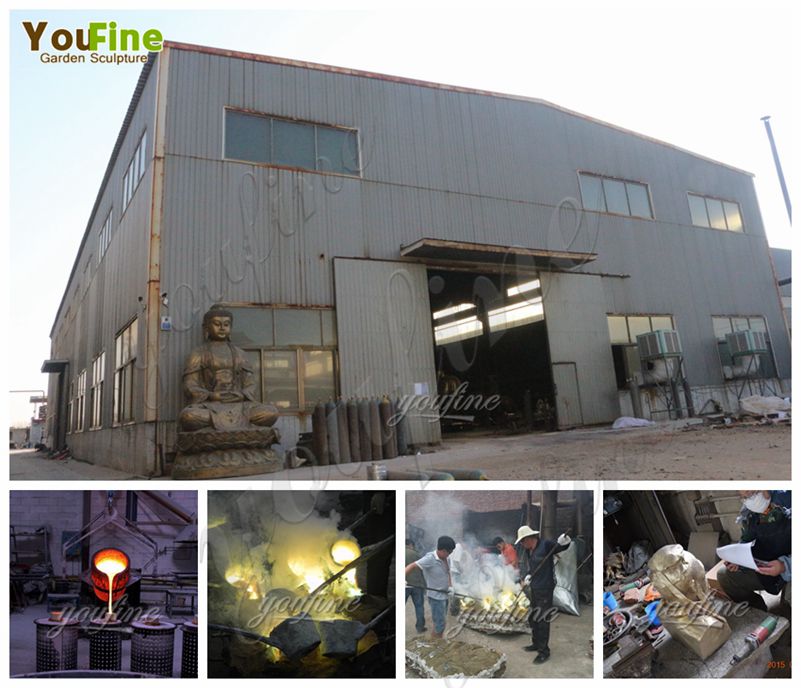 The Introduction of You Fine Factory:
You Fine Bronze Factory is a professional bronze casting factory, which has been engaged in the manufacture and export of bronze sculptures and products for more than 35 years. Over the past 35 years, our factory has cast and exported a variety of bronze famous figures sculptures, bronze religious sculptures, a variety of bronze animal sculptures and bronze military sculptures, and so on. All of our clients give us a good evaluation of our sculptures and our factory. So far, our sculptures have been exported to all parts of the world.
So if you are looking for inspiration for your garden decoration, then our abstract bronze girl garden sculpture would be a very good choice. You Fine is a very professional bronze sculpture casting factory, and our sculptures must be of high quality.