Lifesize birdman bronze sculpture details:
This is an interesting artwork of a birdman bronze sculpture. This sculpture shows a half-human, half-bird figure standing on a four-legged stool. This person has the head of a bird and the body of the human, which is a very full of mystery. The sculpture is cast using the traditional lost wax method, and the surface is painted in black.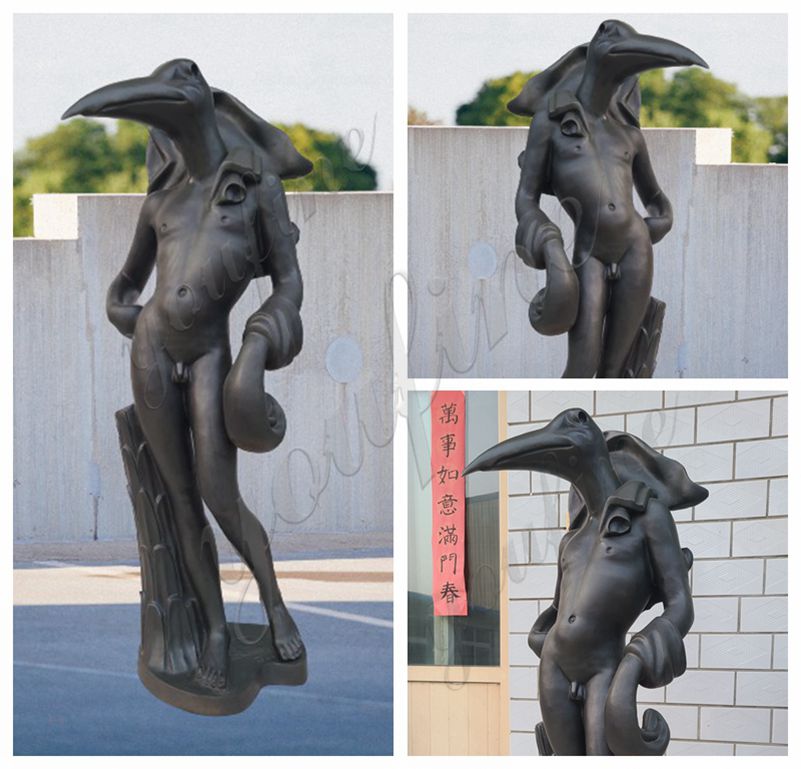 Who created this artwork?
This life-size birdman bronze sculpture was created by artist Salvador Dalí. Salvador Dalí is a famous Spanish Catalan painter. He is famous for his surrealist works. And together with Picasso and Miró, he is considered to be the three most representative painters of the 20th century in Spain. His work surprisingly mixes bizarre and dreamlike images with excellent drawing techniques and painting techniques influenced by Renaissance masters.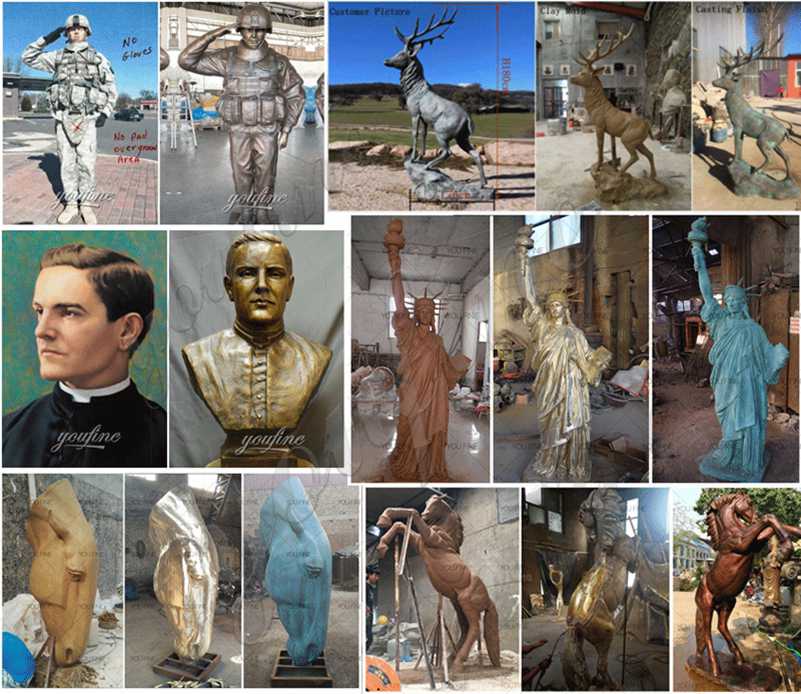 Our advantage 1: use high-quality materials
You Fine is a factory specialized in casting bronze sculptures, so we are very good at making any bronze sculptures. Our factory would use high-quality metal materials to make this sculpture. The bronze content of all sculptures would exceed 85% to ensure the quality of the sculptures. Of course, in order for the sculpture to have fluidity during the production process and the final sculpture's hardness, we would add zinc and tin to the material.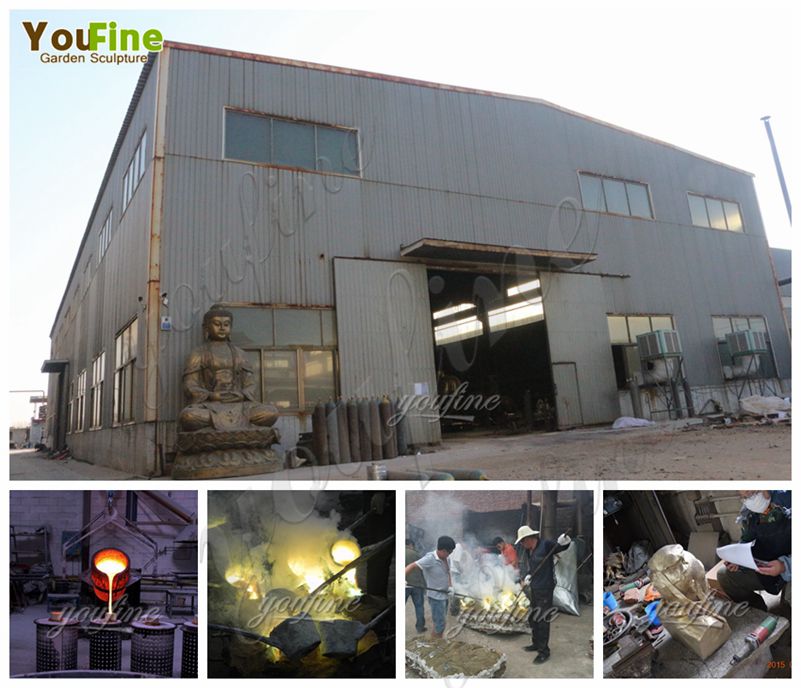 Our advantage 2: have the talent masters
As well all know, perfect sculptures are inseparable from talent masters. You Fine Bronze Factory brings together professional clay mold masters and carving masters. They all learned carving techniques since they were young, and this craftsmanship were inherited from their parents. As well as our masters have been engaged in the production of bronze sculptures all year round. So they could grasp every detail of this bronze birdman sculpture very well.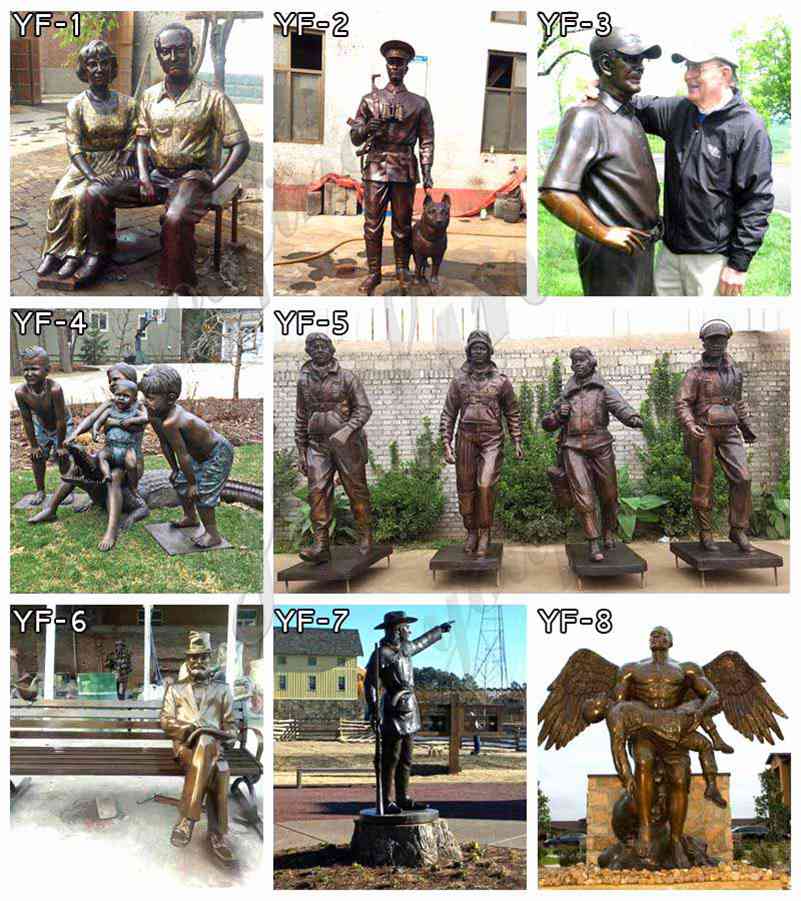 This birdman bronze sculpture is a life-size, and we also have a 1:1 clay model. If you like this bronze sculpture, please feel free to contact us. And we would provide you with the best price.