Giacometti Walking Man Sculpture Details:
Alberto Giacometti is well known for his slender and withered human figure. And this Giacometti walking man sculpture is one of his famous artworks in 1960. So after experiencing the attempts of primitive art, psychoanalytic theory, and surrealism. Giacometti emerged from surrealism and began a radical revision of the tradition of representation in sculpture. He created a series of sculptures that are presented in the slender forms.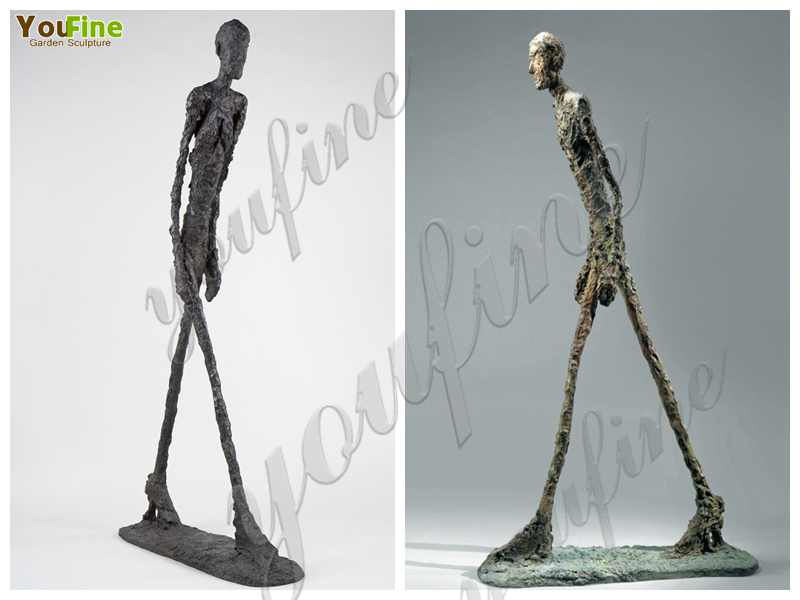 How to Make Bronze Sculptures?
This Giacometti walking man sculpture shows the elegance of a slender naked woman, her body is leaning forward, in the process of walking. Of course, We will use the traditional lost wax method to make this famous art sculpture. And use chemical coloring technology to color the sculpture. The traditional and ancient lost wax method can ensure that all the details of the sculpture are highly restored. And the professional coloring method will make the sculpture more natural and lasting.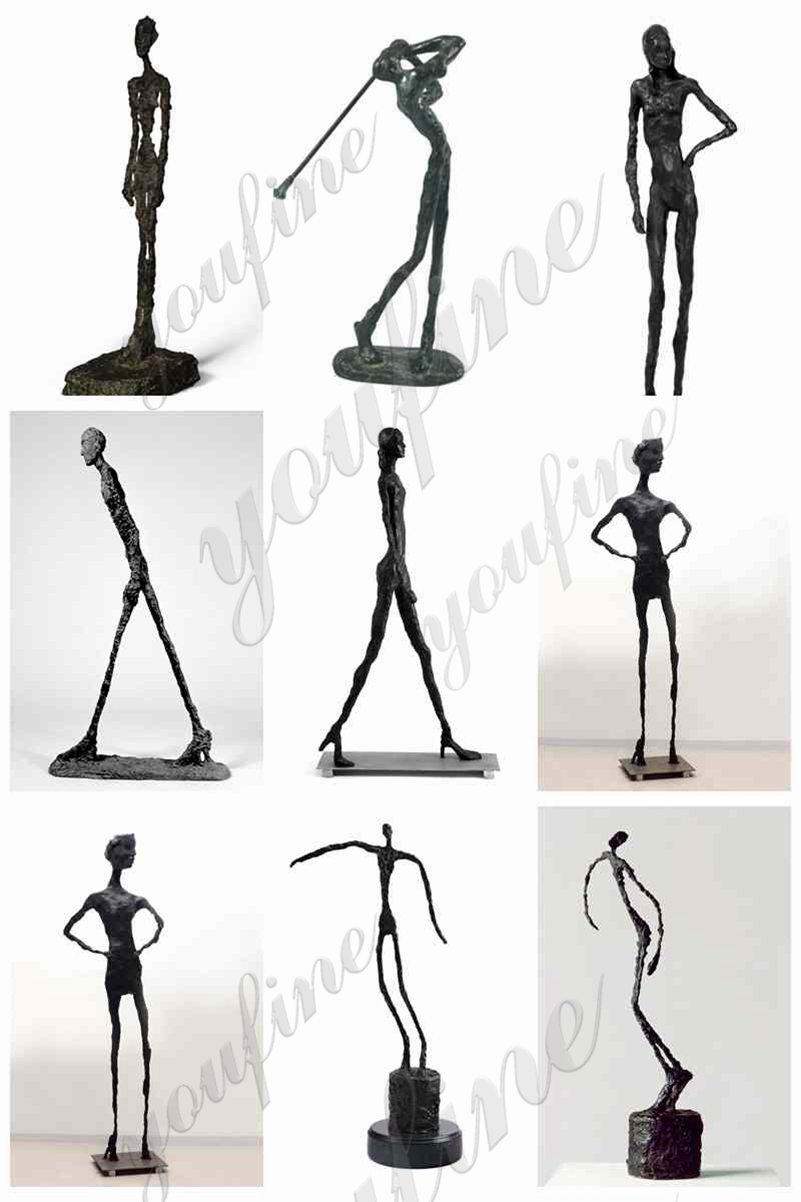 Having Professional Clay Model Masters:
From the production of clay molds to the final production of bronze sculptures, they are all hand-made by our professional masters. Our professional clay mold master is very serious about making clay molds, and he pays great attention to the details of the clay molds. So when making clay molds, he would repeatedly compare and modify them with the originals. And until modified to no defects, ensuring the maximum possible restoration of the original work. It provides the basis for the production of the corresponding bronze sculptures.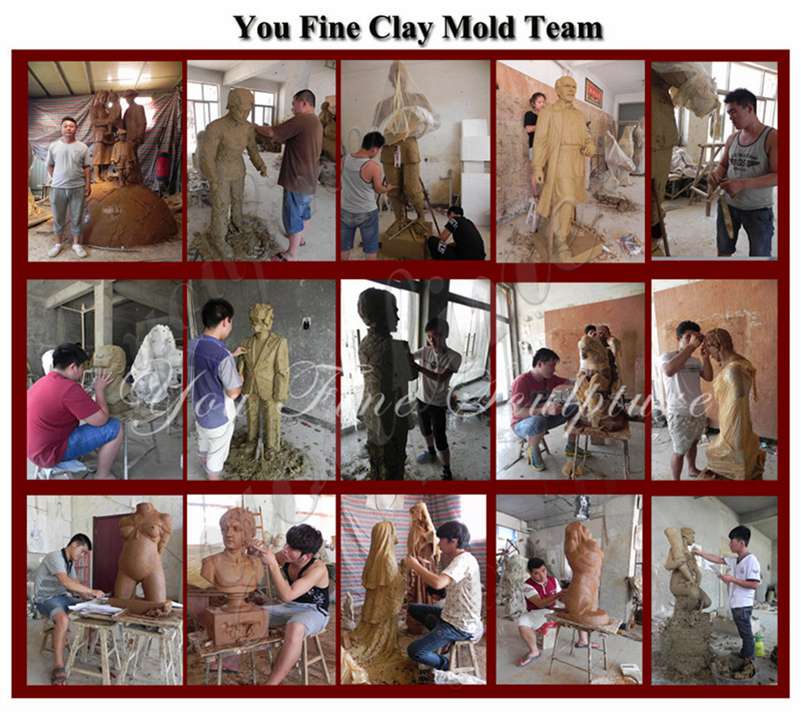 Our factory has produced this bronze walking man sculpture for the customer. And the sculpture is life-size, very suitable as a collection of artworks. As well as it could place indoors or outdoor gardens in your home. Because our factory will use high-quality metal raw materials to make all the bronze sculptures, the quality of the sculptures must be the most perfect.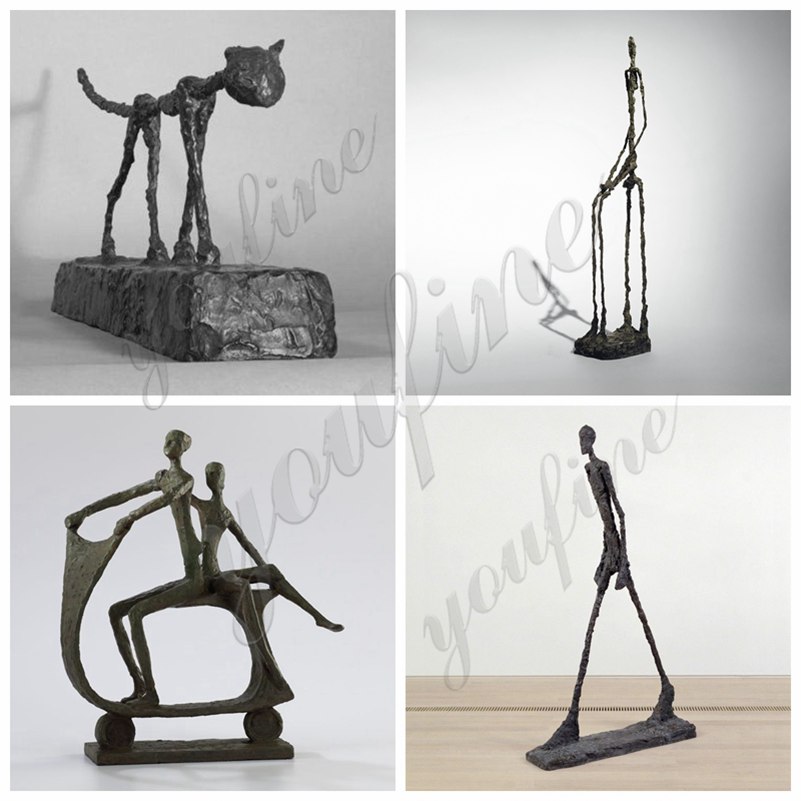 In addition, because You Fine Bronze Foundry is a professional bronze sculpture casting factory. You Fine could also make any size design this famous bronze sculpture by Giacometti you want. So you could always contact us at any time to get the detailed information and the price!