1.The Introduction of The World Is Yours Statue:
The world can finally be yours! Our The World Is Yours Statue is arguably the most iconic final scene in the history of the 1980s, inspired by the famous fountain statues of the classics movie of the 1980s. The sculpture is characterized by three women holding a globe together, holding a vase in their right hand and writing "The world is yours" on the globe.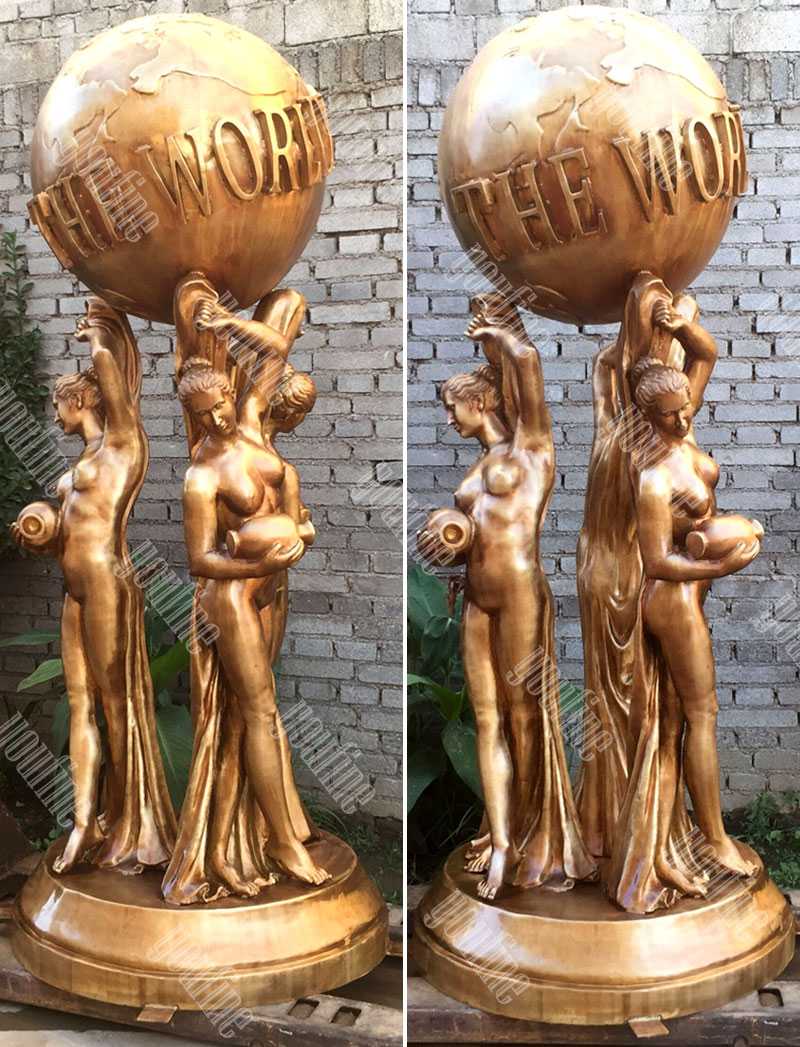 2.The Advantage of Our Bronze Statue:
This the world is yours bronze sculpture is our best-selling sculpture products these years, we have produced this sculpture for many customers. As we all know, before making bronze sculptures, we must make a 1:1 clay model. We have already made this clay model for this sculpture, so in the subsequent sculpture production, the time for sculpture production would reduce, and our price would be more favorable.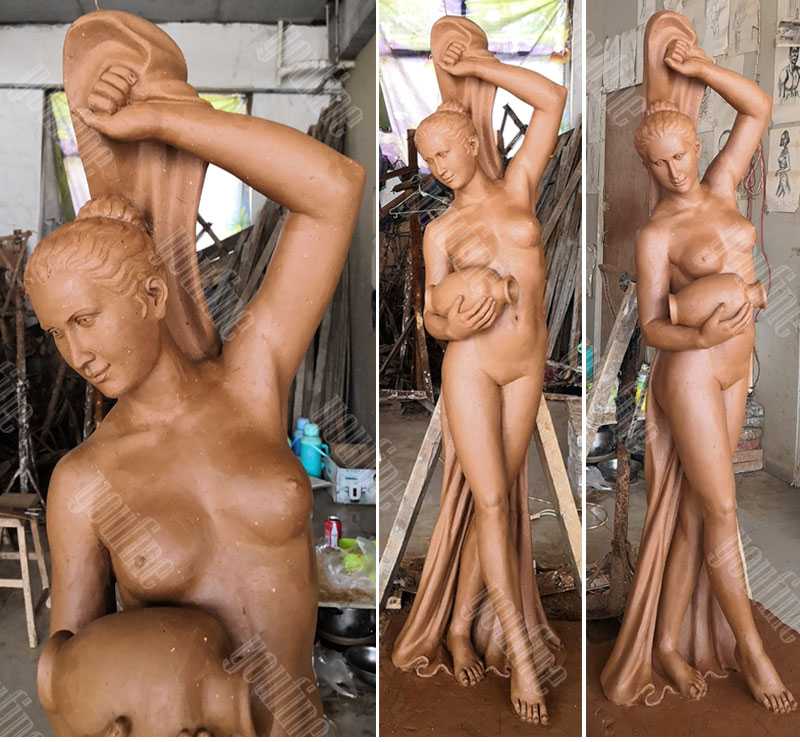 3.What Could We Make of Brozne Statue:
All of our bronze statue products are cast from the highest quality bronze materials. Containing 80% bronze and 20% other metals materials, while utilizing proprietary casting techniques- "Lost Wax Process". Then we paint, oil and seal all the bronze statue products to ensure that the bronze sculptures are solid and rust-free. So you know they would last a lifetime and truly are solid as a rock!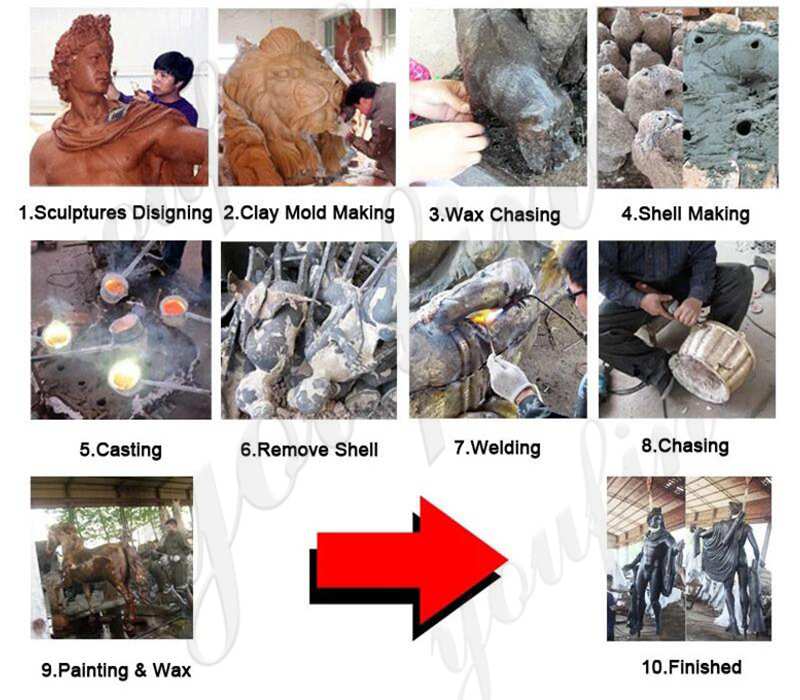 The The World Is Yours Statue is available in a wide variety of colors and styles even sizes. We could make a variety of bronze statues, but only some products are displayed online. You could also contact us if you want other design styles because we could also accept the customization of any famous and classic bronze figure sculptures. Please note that only you want any bronze sculpture products, you could order from our company.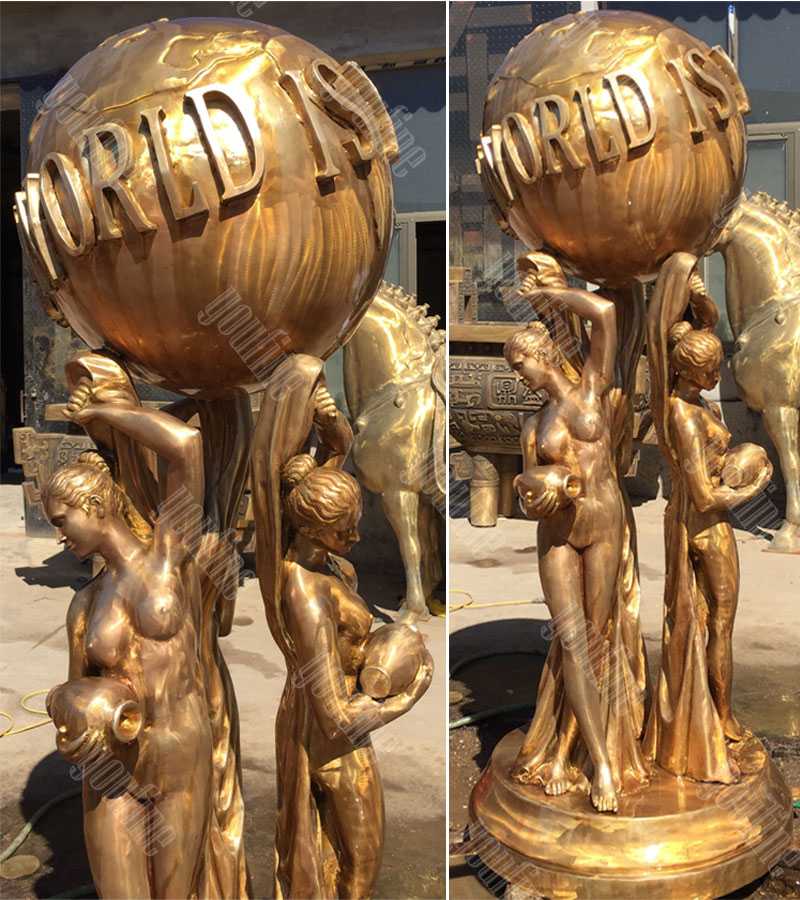 Our factory specializes in the field of bronze statues and sculptures for more than 30 years. Our various bronze statues could be used for indoor and outdoor decoration. Such as business and holiday gifts, wedding souvenirs, art collections, etc. Each of our bronze sculptures is cast by our professional and experienced bronze craftsmen. All of which are exquisitely hand made.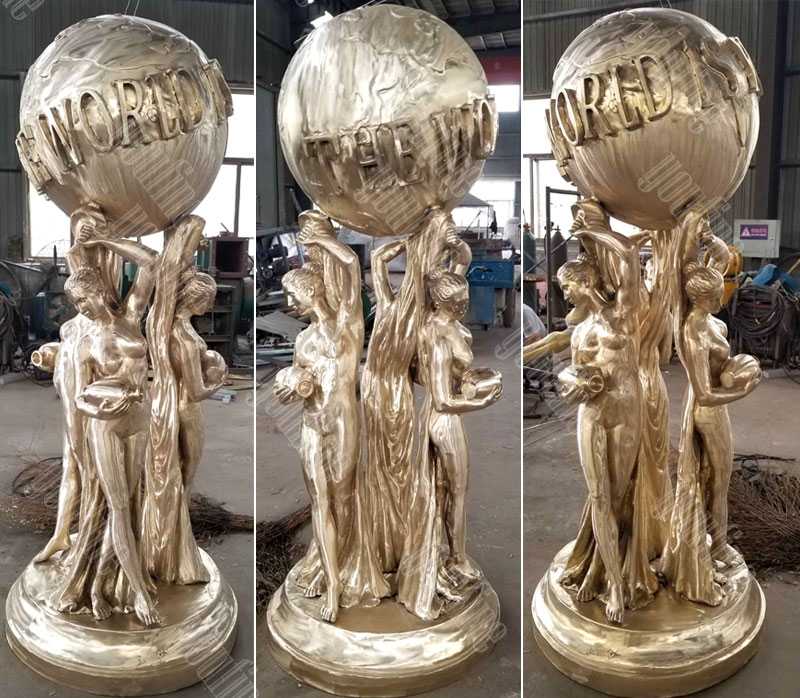 If you want to get this The World is Yours bronze statue, please contact us as soon as possible. A detailed replica that is a must have for any collector.