Bronze Man at Work Statue Introductions:
This interesting street bronze man at work statue creates by famous artist Viktor Hulik in 1997. After the sculpture was installed in Bratislava, the capital of Slovakia, it became one of the most famous sculptures and one of the most famous attractions in the city center. And this bronze sculpture became one of the most photogenic sculptures in Bratislava.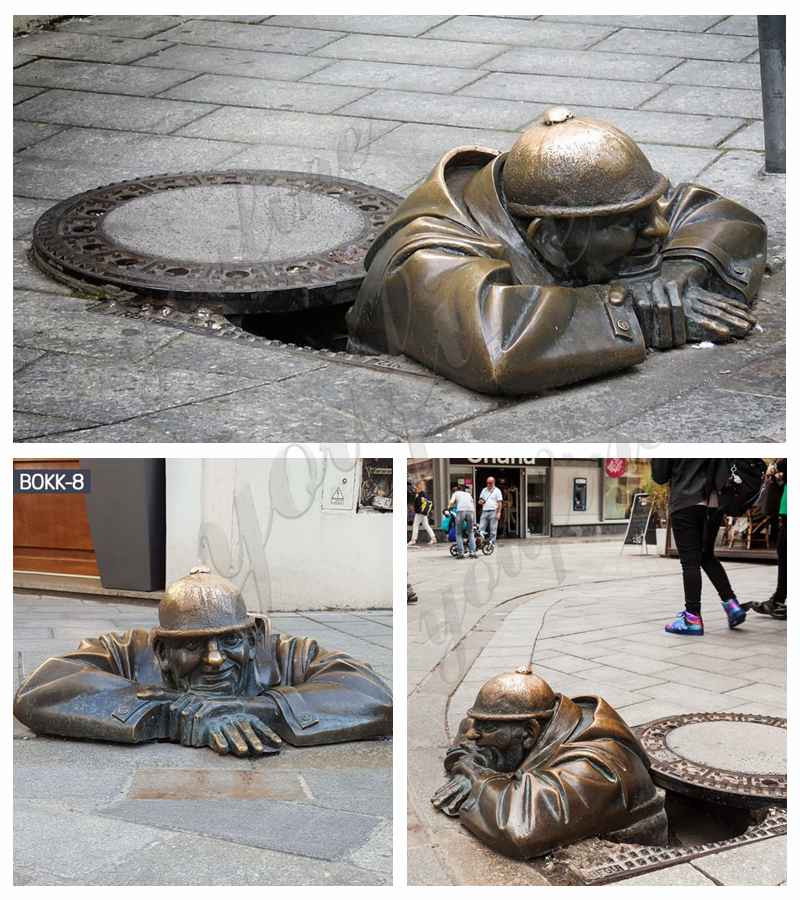 This bronze man at work statue depicts a city government worker who wears a safety helmet on his head and has just finished cleaning up the sewer. He crawled out of the sewer, with a warm smile on his face. He is lying on the edge of the well, observing the pedestrians on the street. Although this sculpture only shows a part of the human body, the sculpture perfectly expresses the relaxation and joy of the man after his work is completed.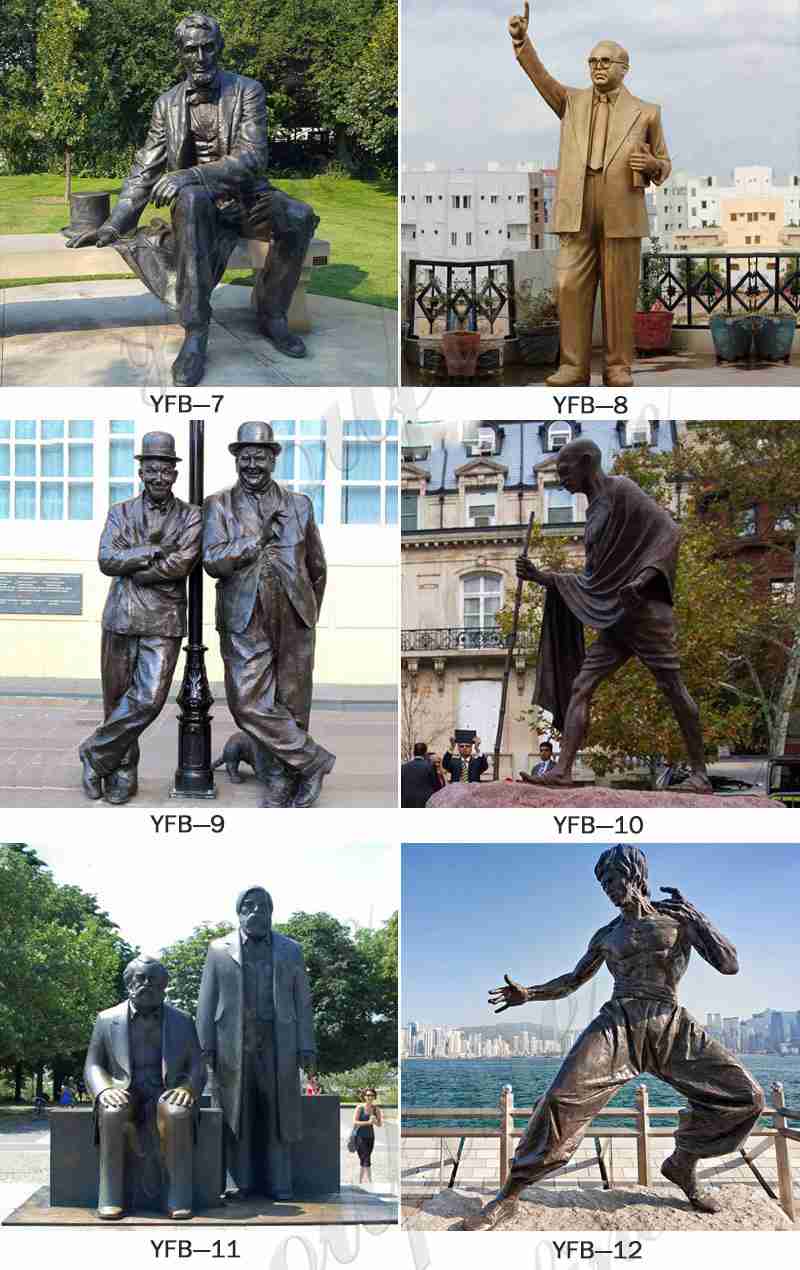 Why Choose You Fine Bronze Factory?
With many years of experience in sculpture making in our factory, You Fine could completely restore this famous man at work statue. Our factory has a professional clay mold master who is very good at making clay molds for human sculptures. Therefore, we would provide the most realistic and vivid clay molds to make the corresponding bronze sculptures.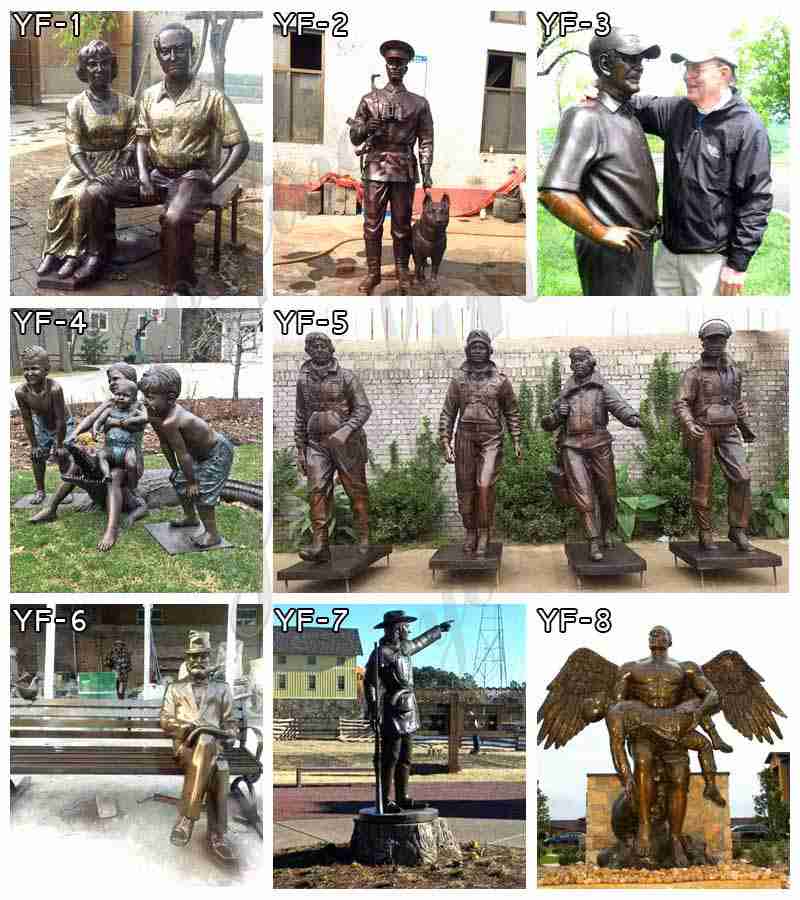 Using Traditional Lost Wax Method:
Our factory would use the traditional lost wax method to make this famous bronze man at work statue. As we all know, this is one of the oldest and most primitive ways to make bronze sculptures. Our factory uses advanced silica sol technology to improve the quality of sculptures. This process is more complicated and more costly than ordinary casting processes. But I believe you would pay more attention to the quality of the product, it could ensure that there is no quality problem after hundreds of years of use.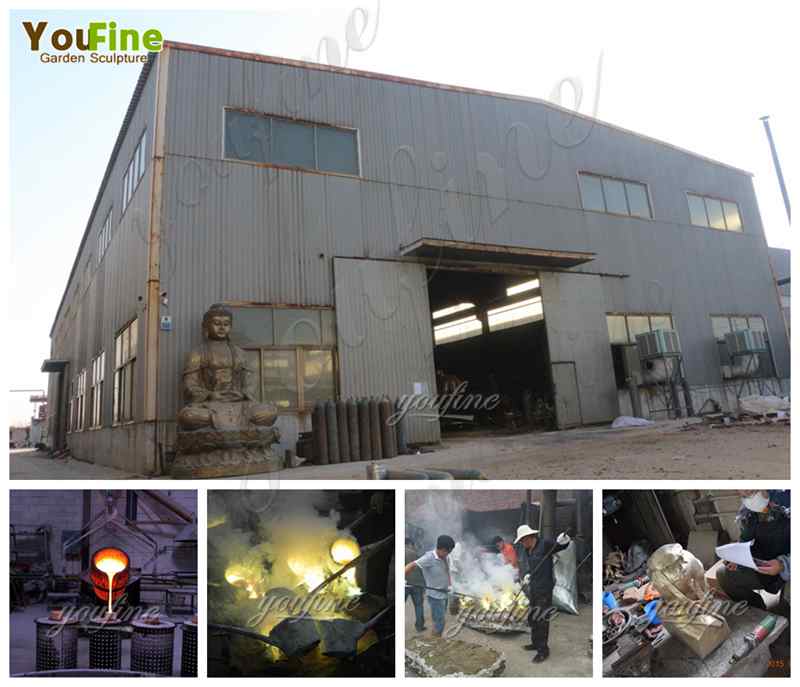 If you like these famous bronze sculptures in our gallery, please don't hesitate to contact us anytime to get the latest prices and product details. Our factory must be your best choice. At the same time, we welcome you to visit our factory at any time.